China, day 8
May 28, 2002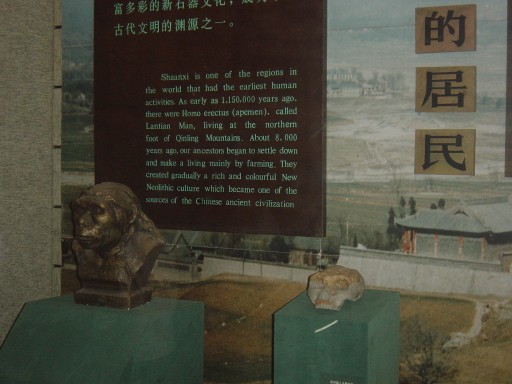 Next day we started off at a museum in Xi'an, showing the history of China. Xi'an in located in the Shaanxi province.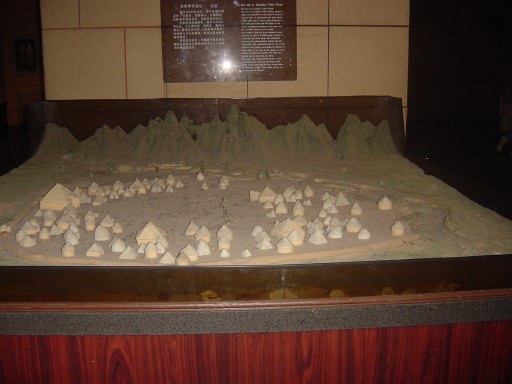 One of the earliest villages in China...and also on earth.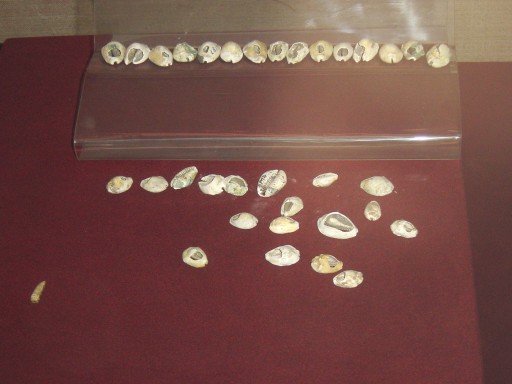 Since Xi'an is located very far from any ocean, sea shells were very rare and therefore used as currency.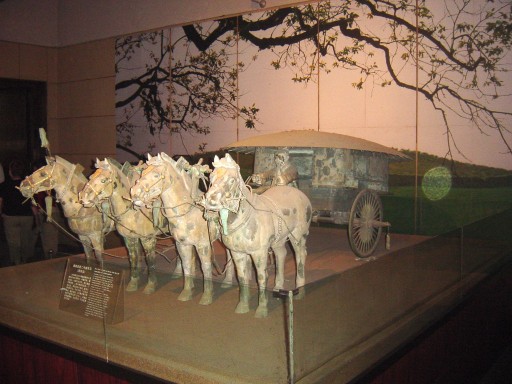 A bronze sculpture we will learn more about at the Terracotta museum tomorrow.





Part of a vase decoration.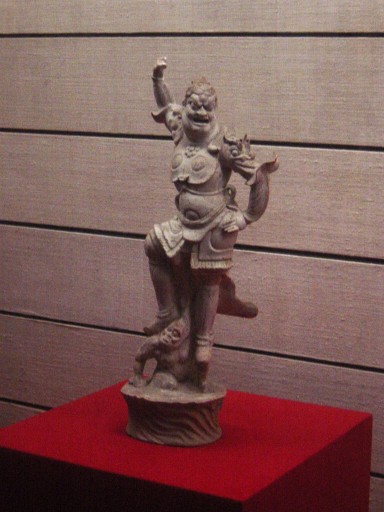 During the Tang dynasty, boldness was believed as a sign of wealth and beauty.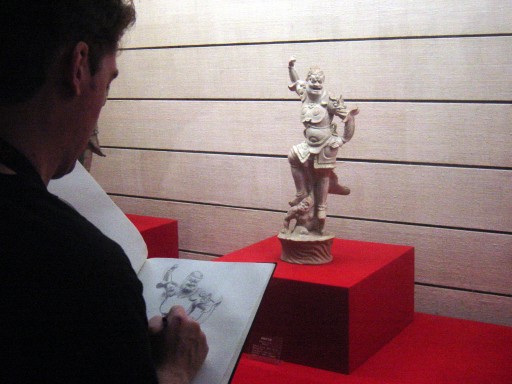 During the Tang dynsty, China's art and culture were at its absolute peak.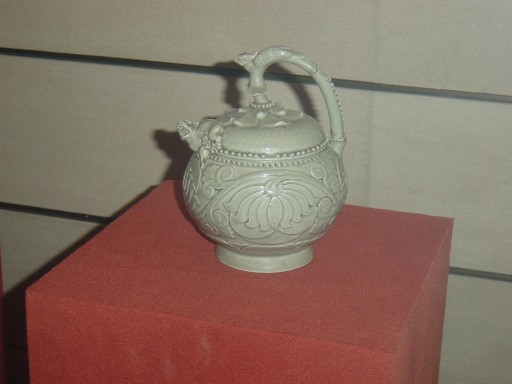 This magic pitcher does not let the water evaporate in the hot climate. There is no opening on top.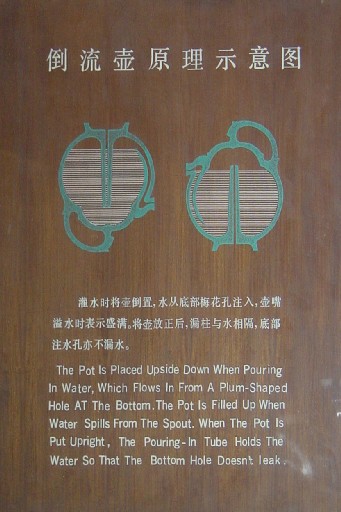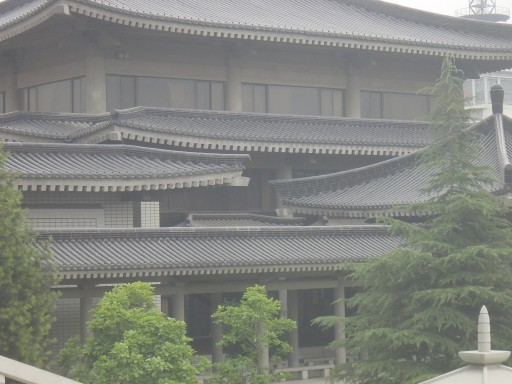 In Xi'an, the architecture is a bit different from what we've seen on the East coast. Everything is gray colored, and roofs are much thicker and stronger. Mostly from the Tang dynasty.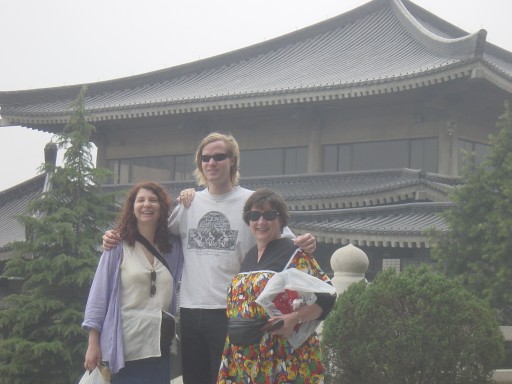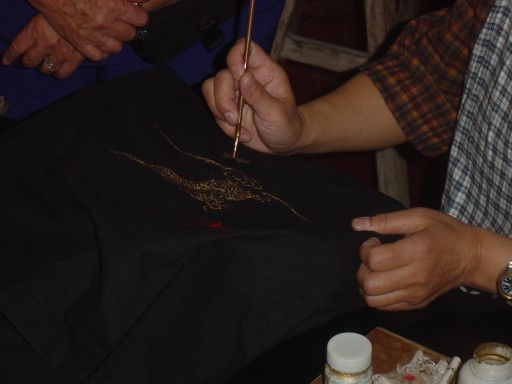 For 10 yuan, you can have Chinese art and characters painted onto anything from your t-shirt to your wallet or camera case.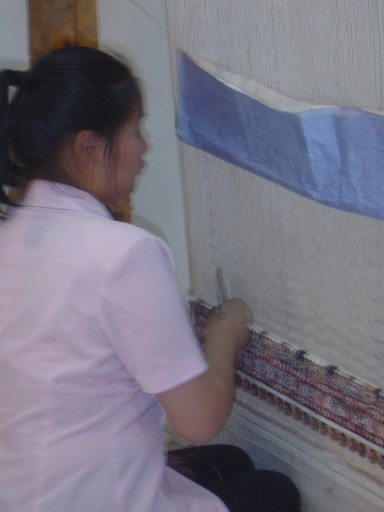 The making of a slik rug. The blue paper sheet shows the stich pattern.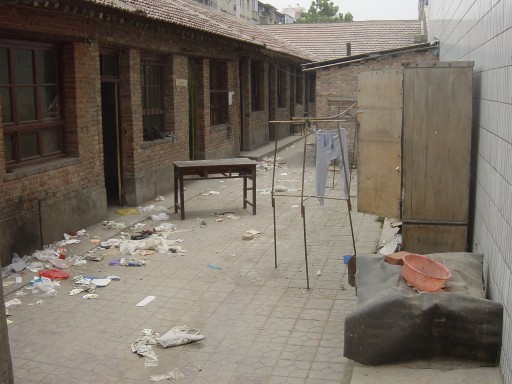 Not all parts of China are cleaned up for the tourists yet...even though there is tremendous activity especially in housing construction.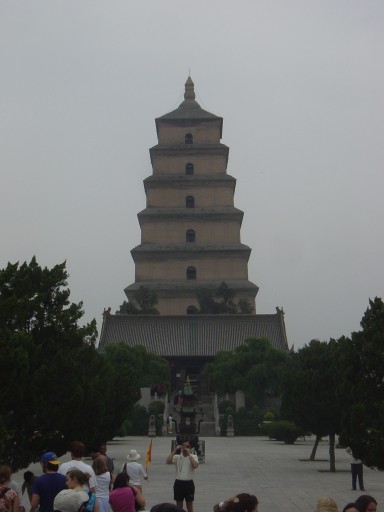 The Big Goose Pagoda in the center of Xi'an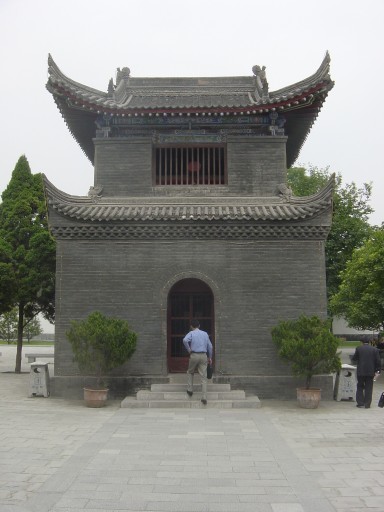 Two towers by the entrance; one for the drum and one for the bell - accompanying the emperor's entrance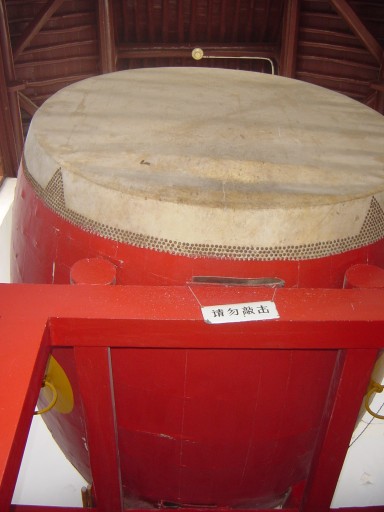 The drum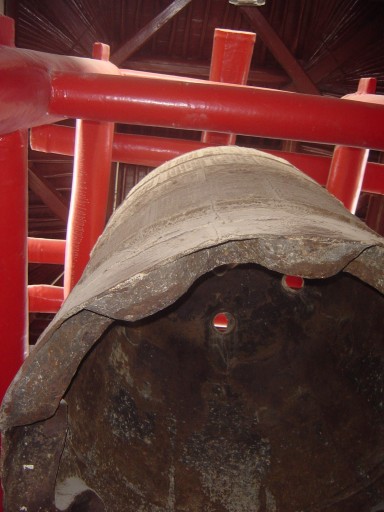 ...and the bell.
Anyone thinking of "Let's play drums and gongs"?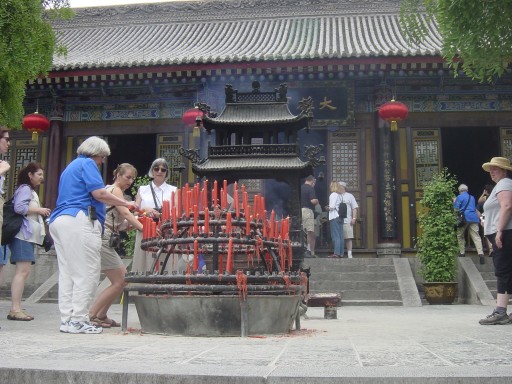 Further inside the temple...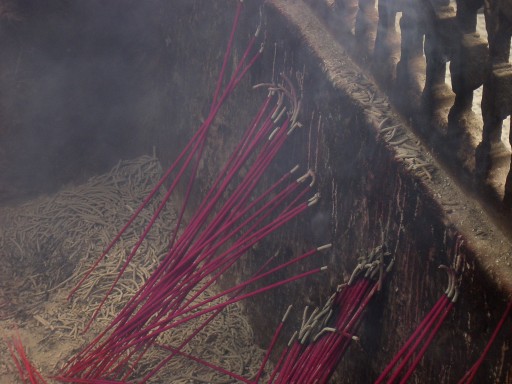 incense burning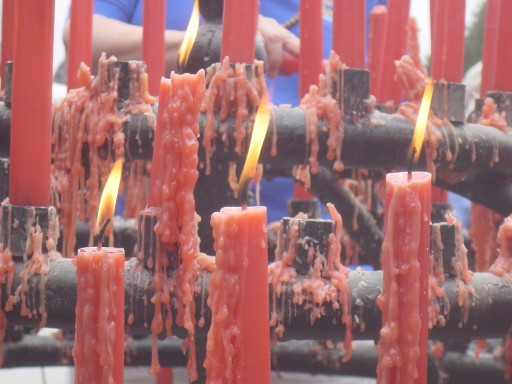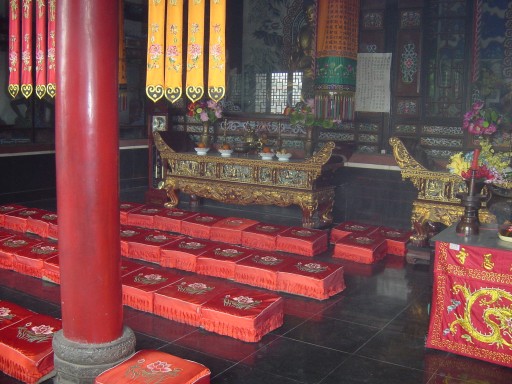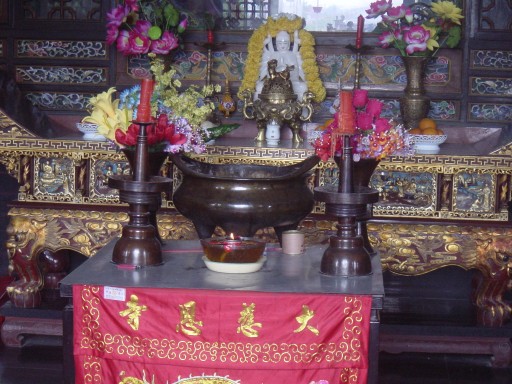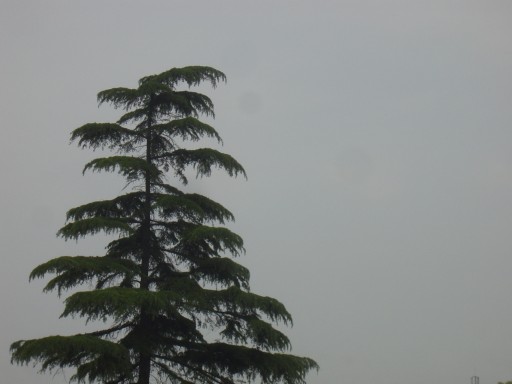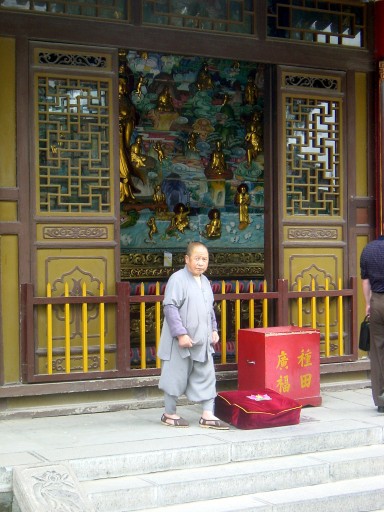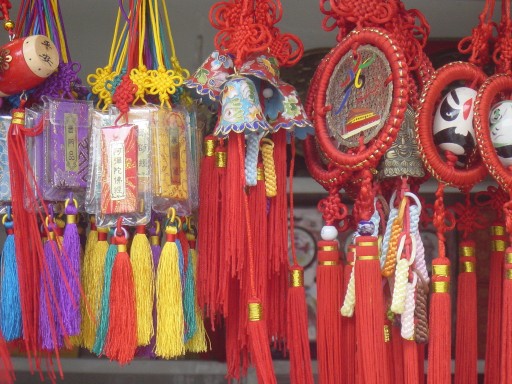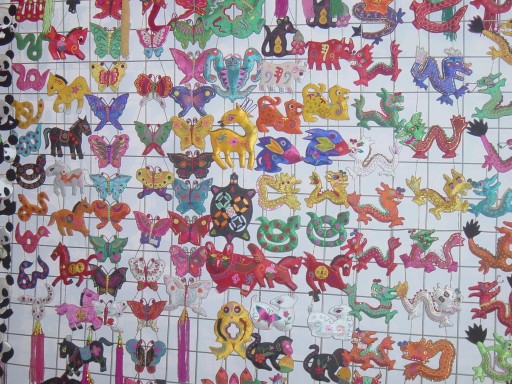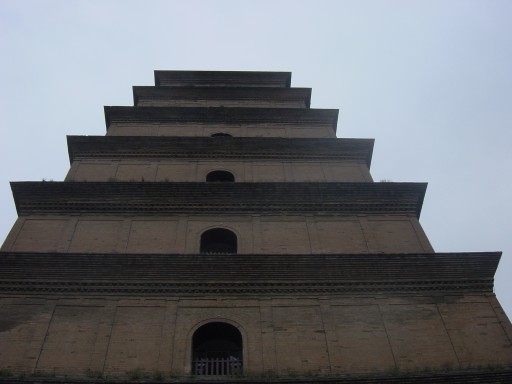 heads up the pagoda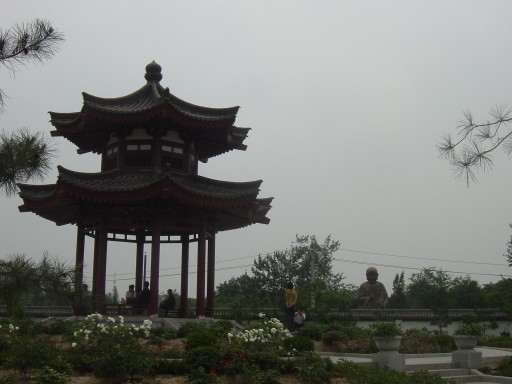 People seemed very relaxed inside the temple; like they use to come there often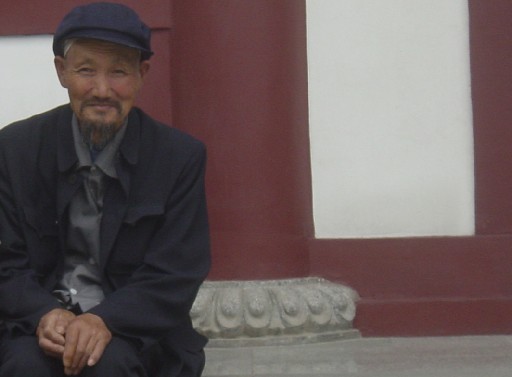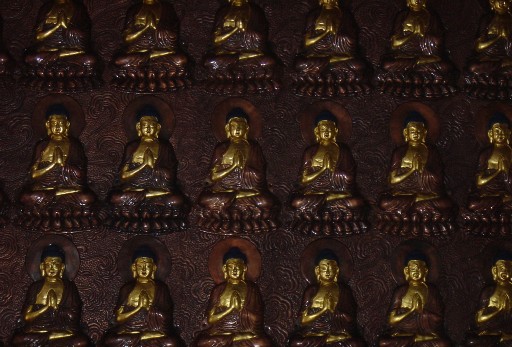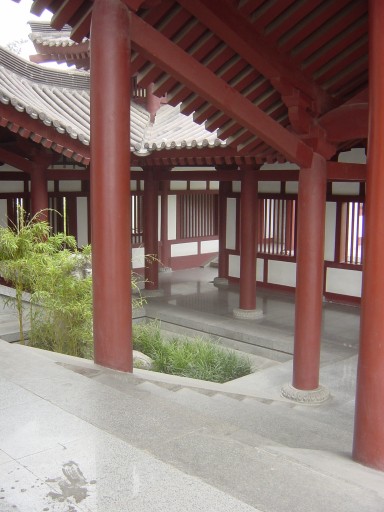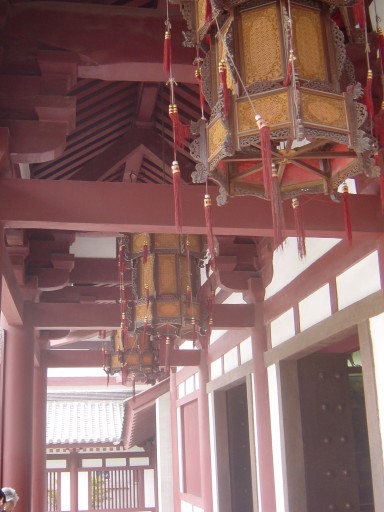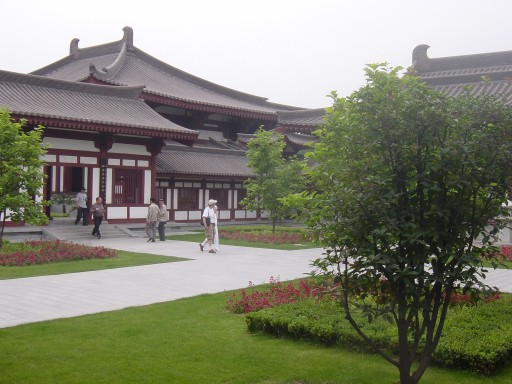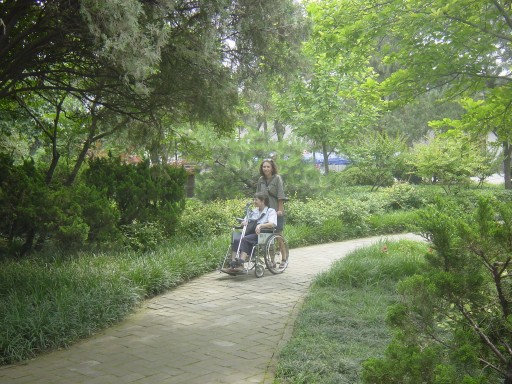 There was also a little garden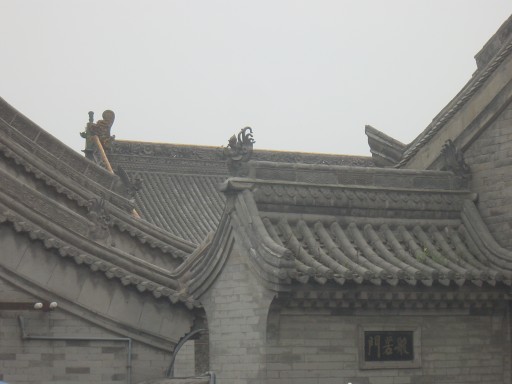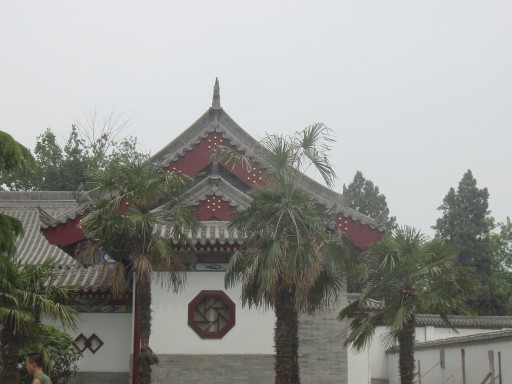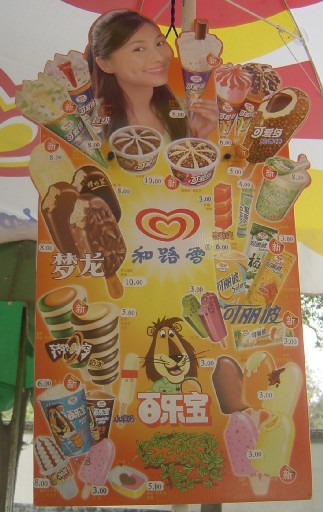 Same excellent ice creams as in Sweden (and the rest of Europe)
Where can you find these in the Bay Area?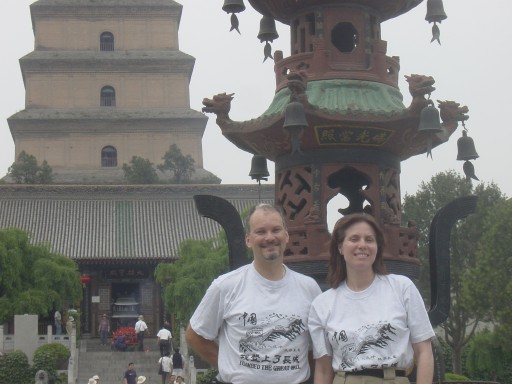 Off to the Tang dynasty art museum, also inside the temple area.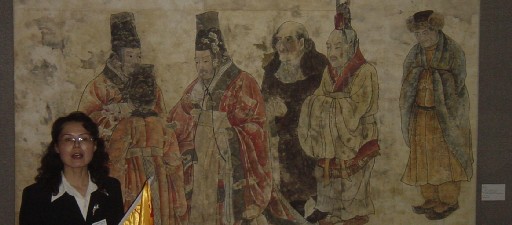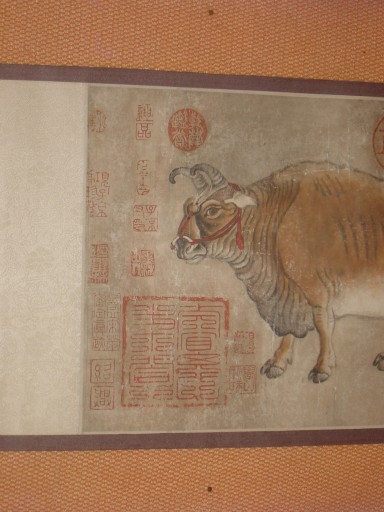 Having your work of art stamped by many different owners was your proof of success as an artist.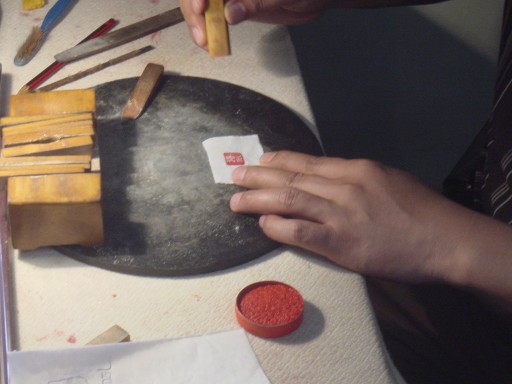 Of course you can get your own personal stamp at only 100 yuan....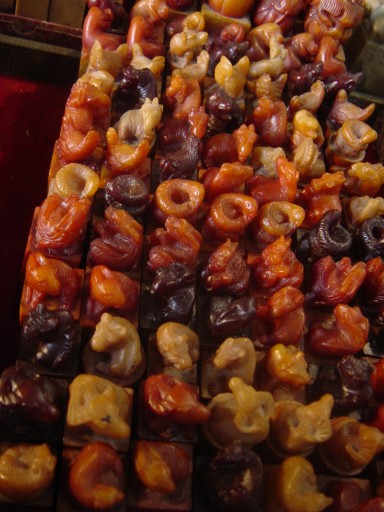 ...which also needs aproper handle, showing your Zodiac character.


This is how the stamp is carved (movie file)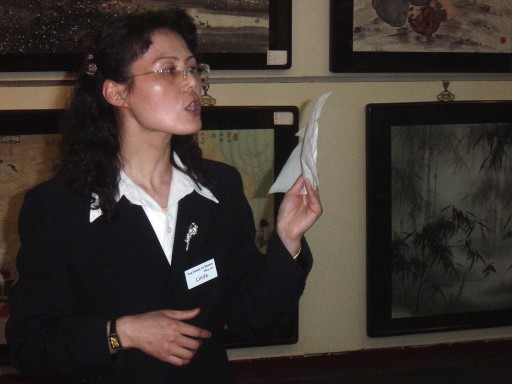 The excellence of rice paper (which is, by the way, made out of rice stalk rather than rice) is that it retains its strength and proportions both when wet or dry, making it very suitable for water colors.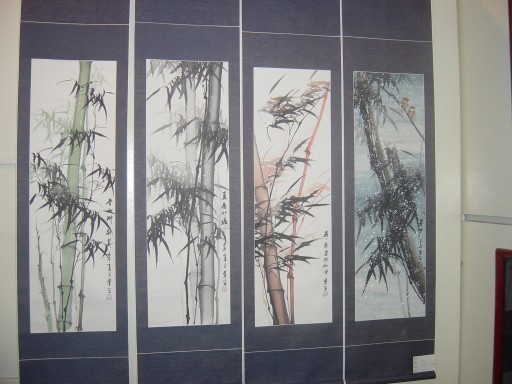 Many of these paintings come in series of four, picturing the four seasons.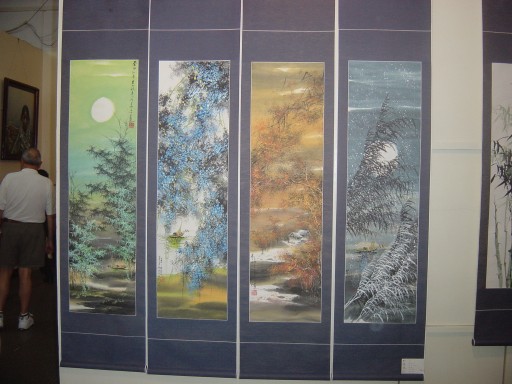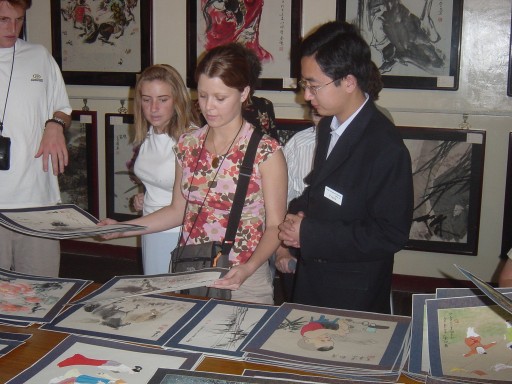 shopping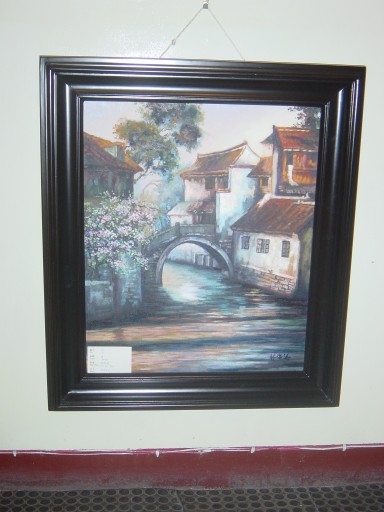 Maybe this is from China's only channel city, Suzhuo?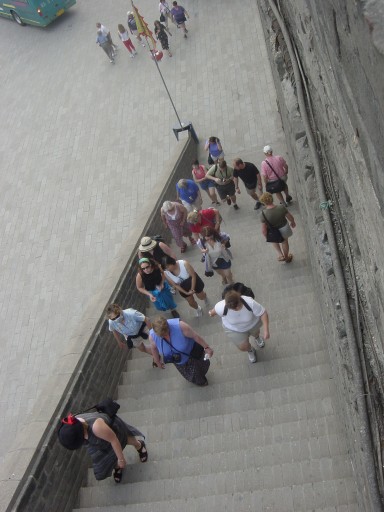 Readily ahead to the City Wall, surrounding the inner part of Xi'an.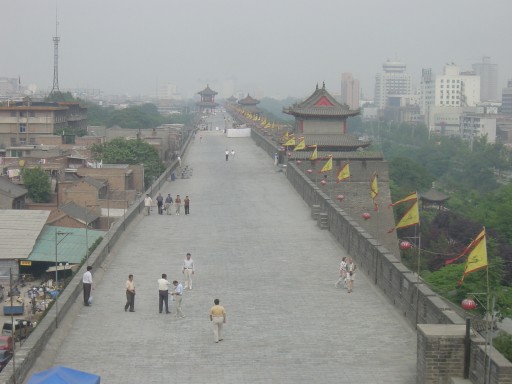 It's both high and wide - and is also one of the best preserved city walls in China. Many other cities have chosen to tear down their walls in favor of modern transportation.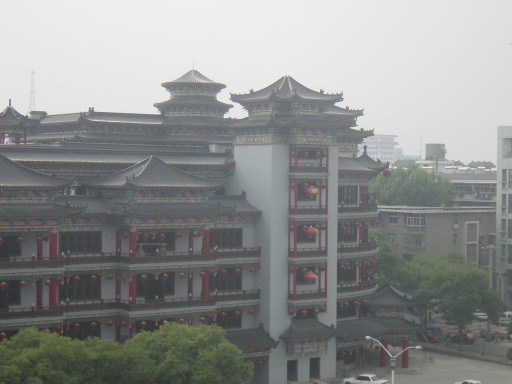 This is a brand new building (a mall) but they are really good at keeping the old design.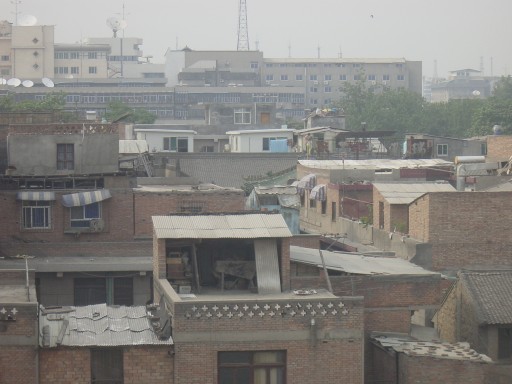 Every city has its worn down and poor areas.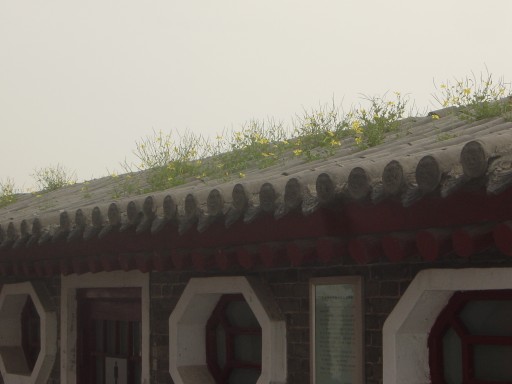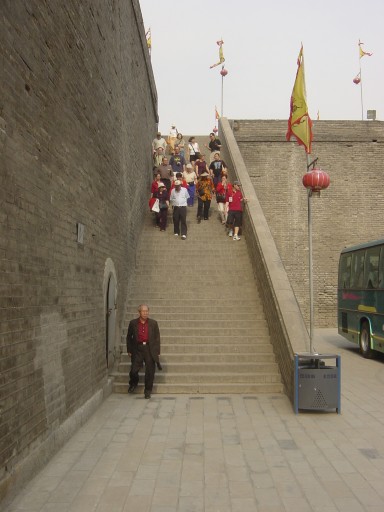 Alright, moving swiftly along.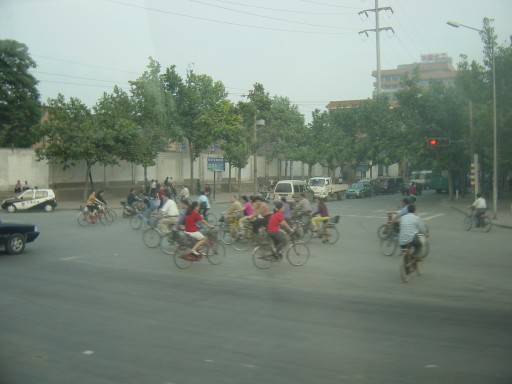 There is a mess of bicycles and cars on every street, but I never saw an accident.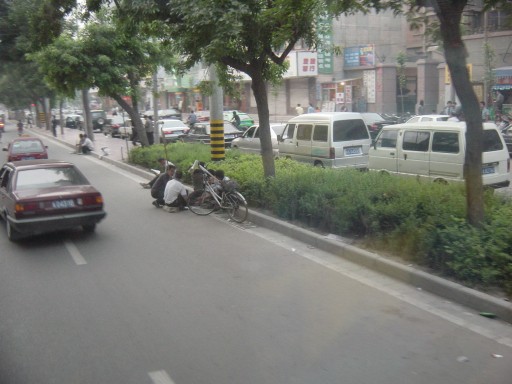 Maybe not the best place for bike repair.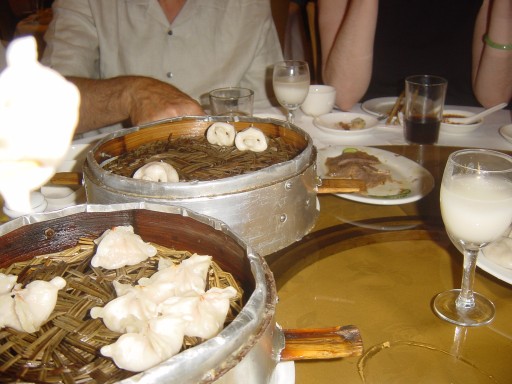 Evening event: Dumpling dinner - Xi'an's famous delicacy!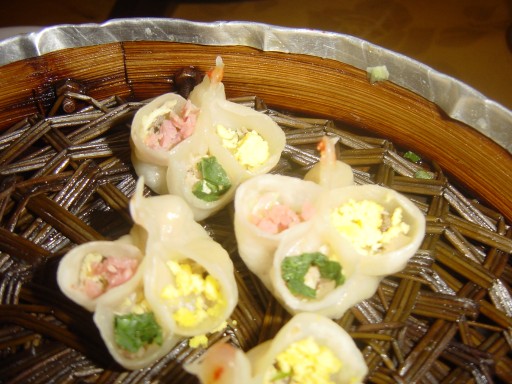 Tri-colored...tri-flavored.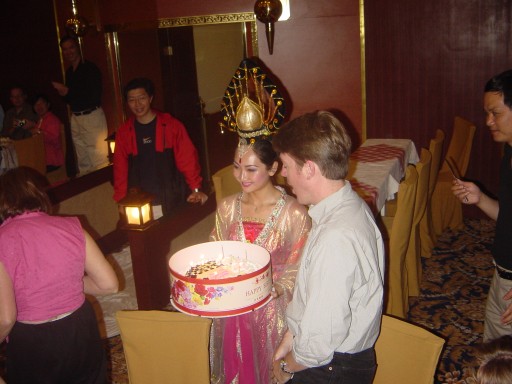 The evening also happened to be Tim's birthday - so he got a huge cake.





Very good cake - not too sweet, not to filling.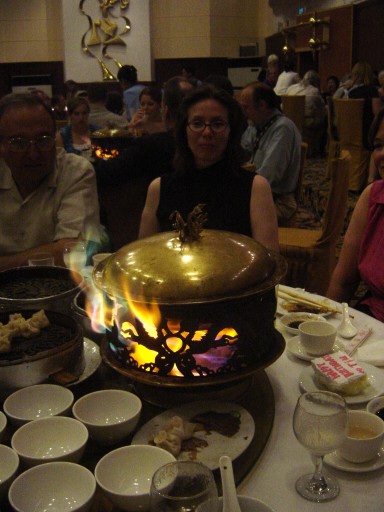 After finishing at least 15 different trays of dumplings, we got the grand finale - the dumpling soup. A few mini-dumplings are tossed into the soup, and getting them in your serving means luck...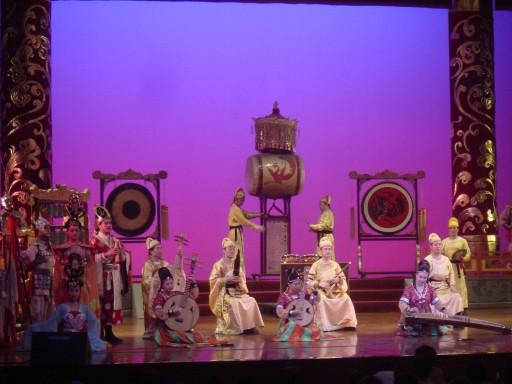 After dinner, there was a great show of Tang dynasty music, dancing, and clothes.


The opening dance (movie file)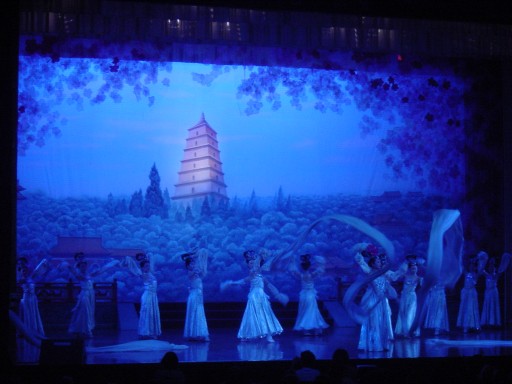 Beautiful scarves in the moonlight


See the looping scarves (movie file)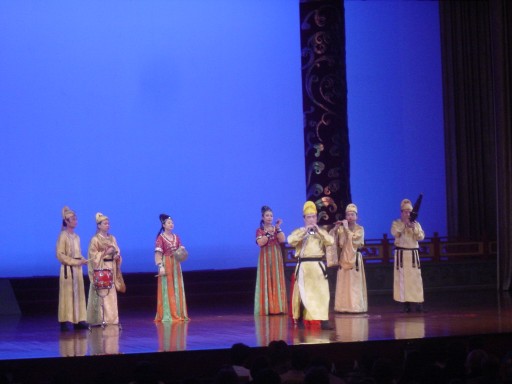 Playing the trumpet like never before...


Listen - he can also play without his trumpet...? (movie file)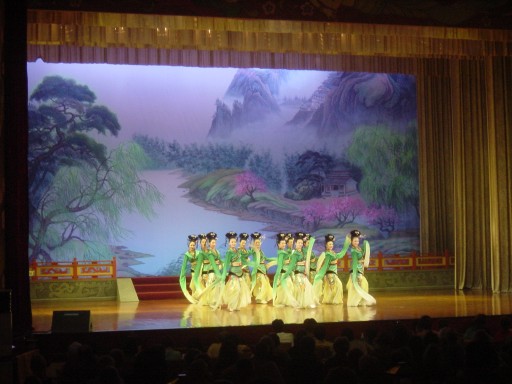 Another way of swinging scarves


Watch their dance (movie file)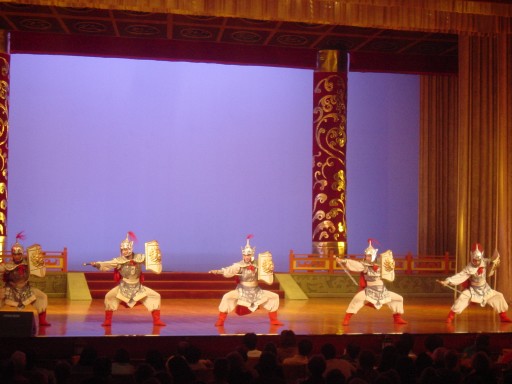 Impressing dance with swords


...and flags! (movie file)


More dancing with swords (movie file)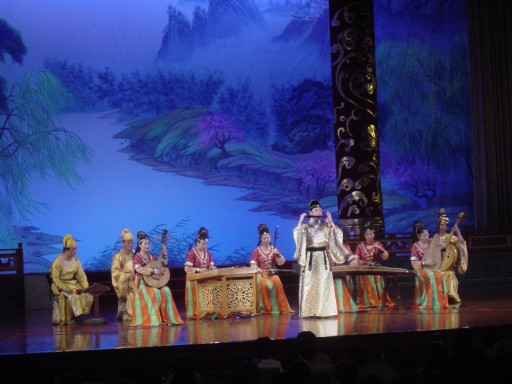 Next up - the fabulous pan flute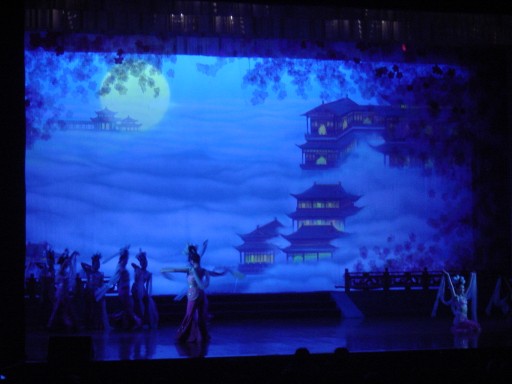 Dancing under the moon


Moon dancers entrance... (movie file)


..and their sortie (movie file)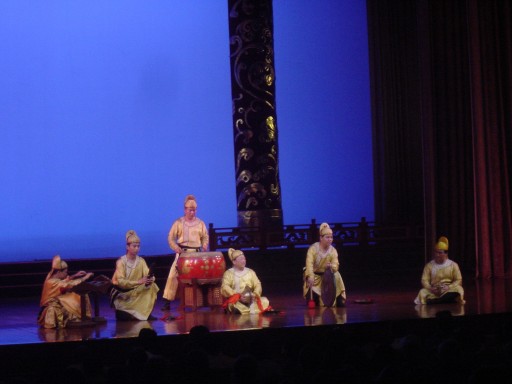 Are these guys drummers, or comedians with a good beat? Reminds me of Stomp.


Part of their rather loud perfomance (movie file)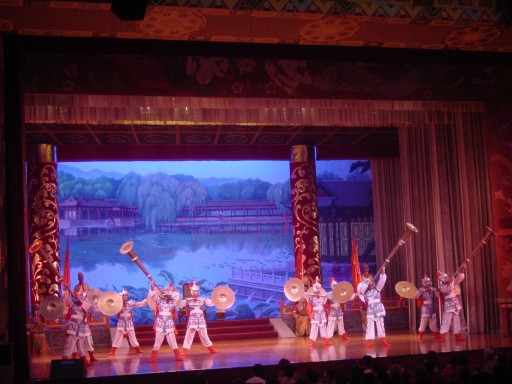 Thus, the bombastic grand finale begins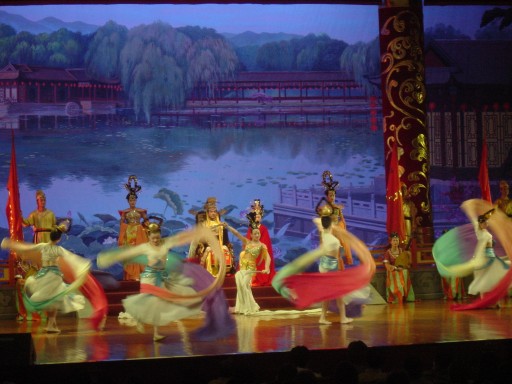 Enjoy the finale (movie file)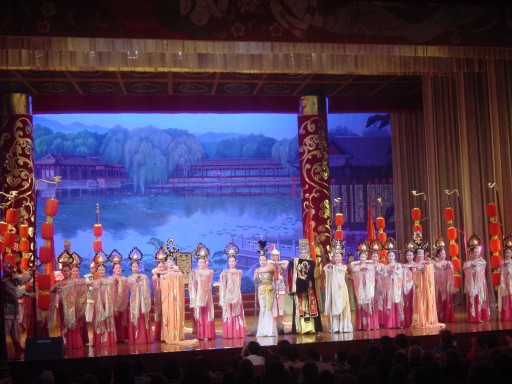 Thank you - a great show!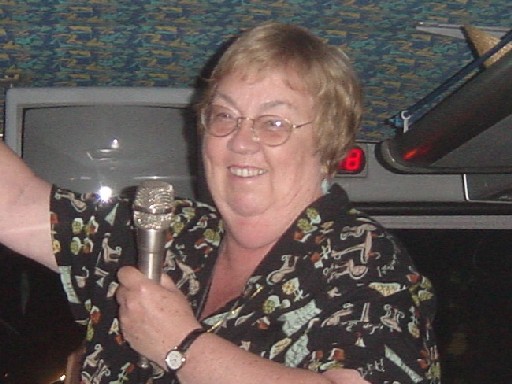 And thanks to Judy - for an excellent trip!
But wait - there's more!


Proceed to Day 9