China, day 6
May 26, 2002





Big wedding anniversary where couples were all dressed up once again and celebrated on the main square.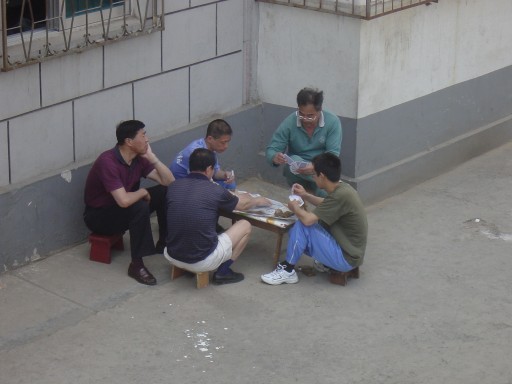 Again, lots of games being played on the side walks.
Most common games are Poker, Chinese Chess, and Go.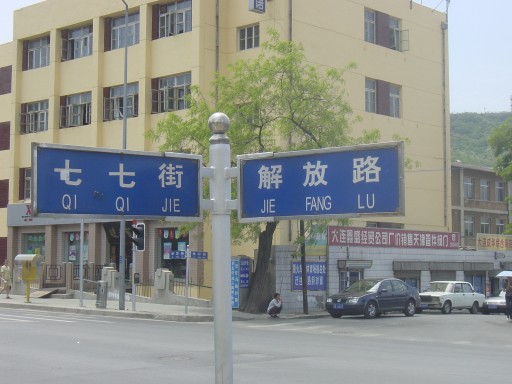 Studying biligual street signs is one way to pick up some Chinese...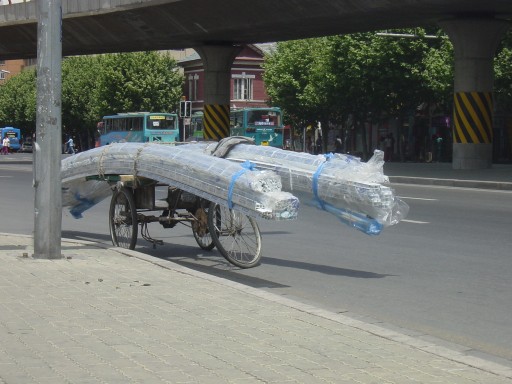 Aluminum frame delivery - using a tricycle, of course.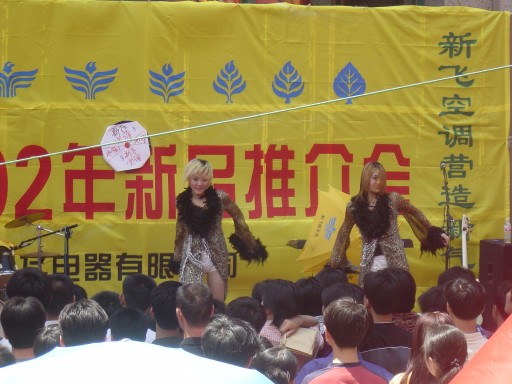 Dalian claim to be the fashion center of East Asia. We ran into a fashion show, which attracted a massive audience.


Part of the show (movie file)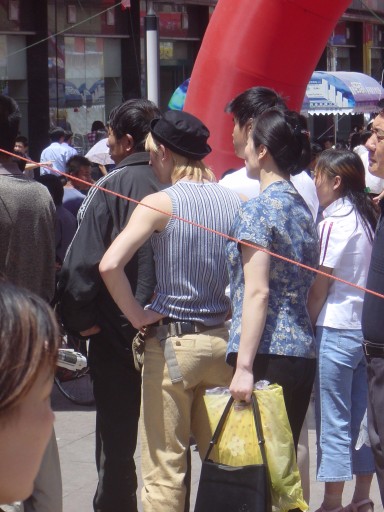 This is probably a very "in" fashion dress, with blond hair and all.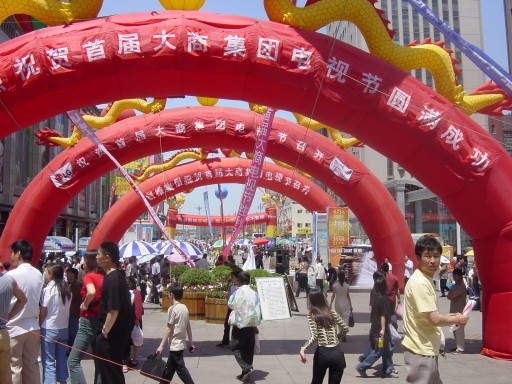 The red arches seem to appear at every street happening.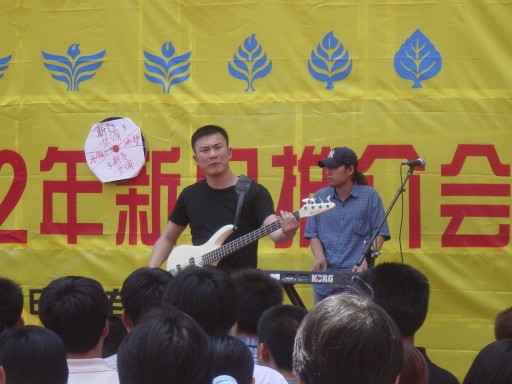 The band guitarrist





The wedding dress still look very classical...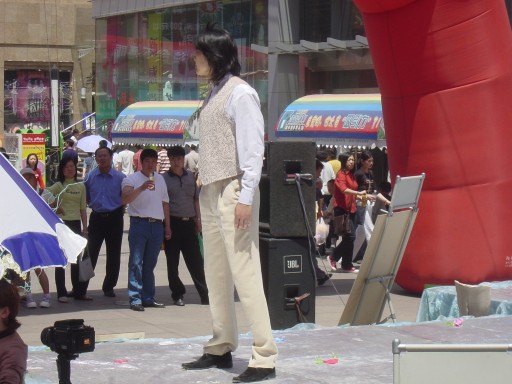 ...and this is how HE should look.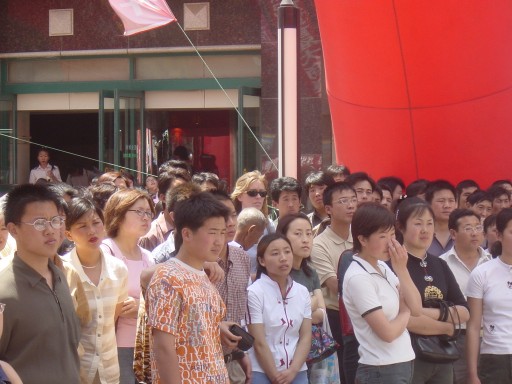 Not too hard spotting the tourists, eh?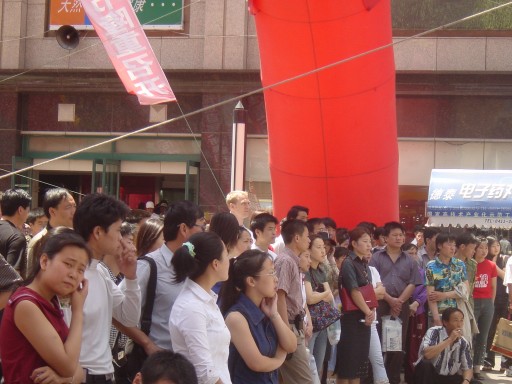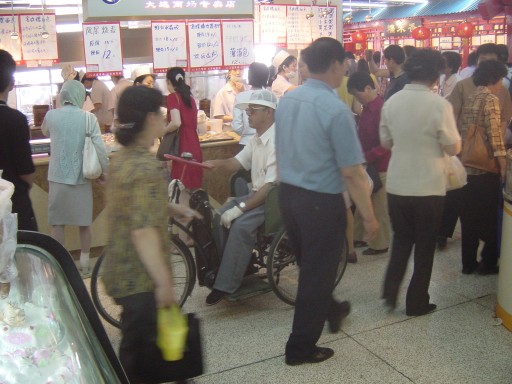 Next best thing to a wheel chair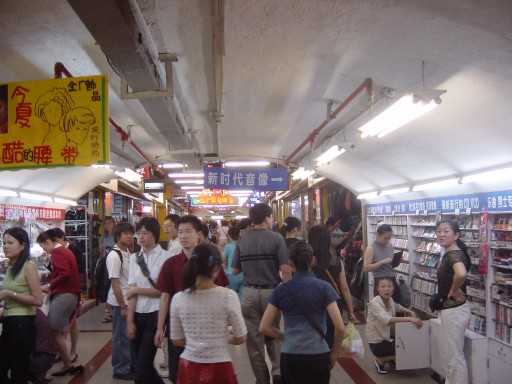 Right under a big street, there is a shopping center.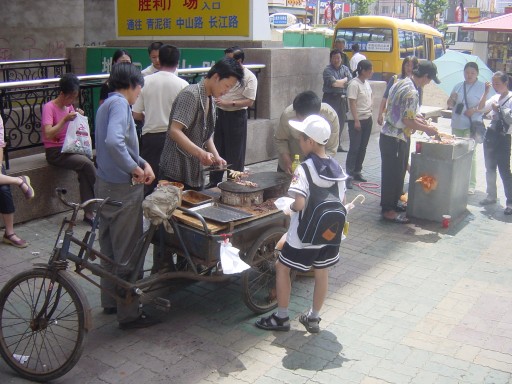 Some fried octopus to go?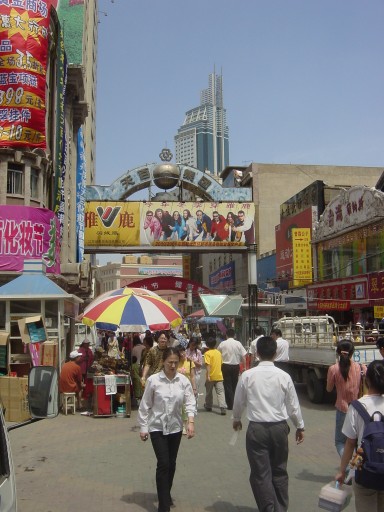 Every street has lots of colorful ads, signs, and banners.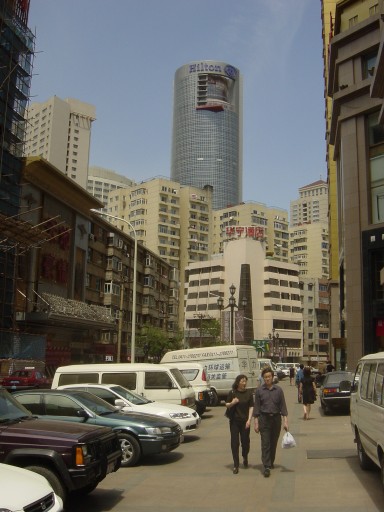 Our hotel in Dalian, The Hilton.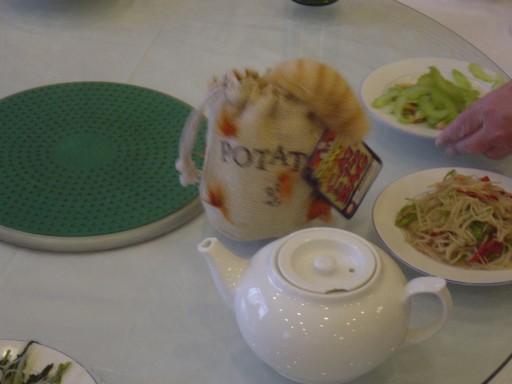 The cat-in-a-sack makes a fun gift to cat lovers/haters.


The cat wants out of the bag! (movie file)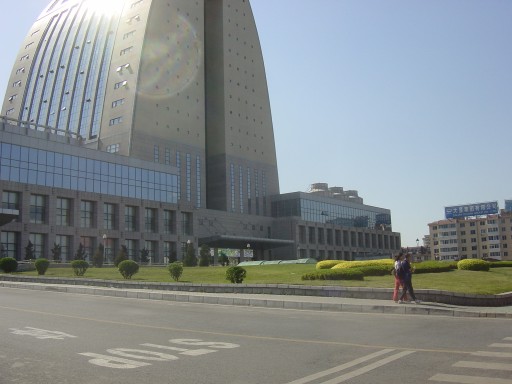 Part of the huge TV broadcasting building in Dalian, where we did our evening's performance.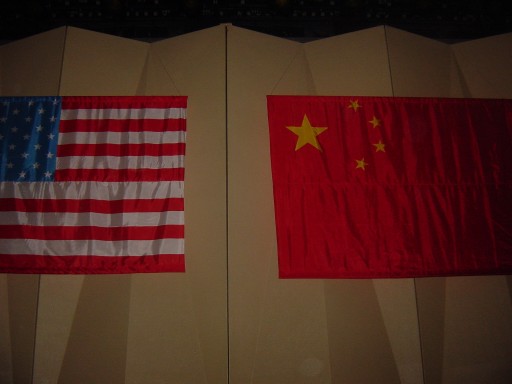 stage decor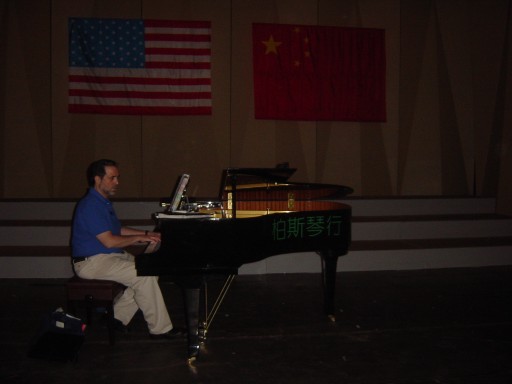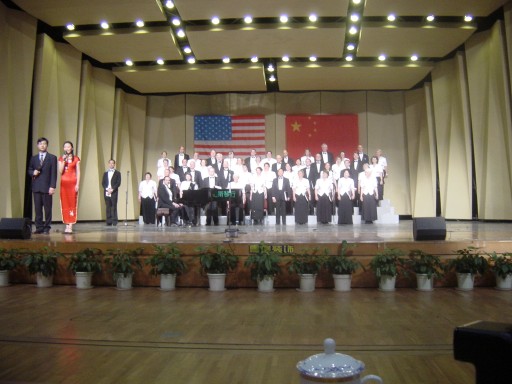 Let the show begin..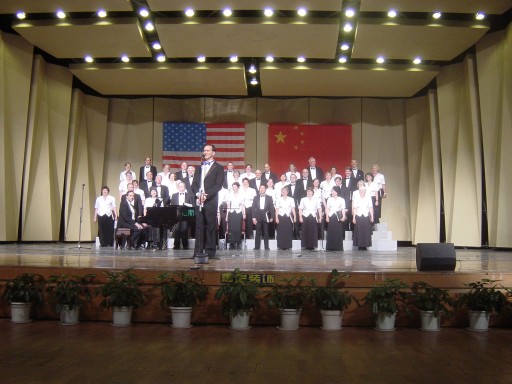 Mark, wearing his best Chinese vocabulary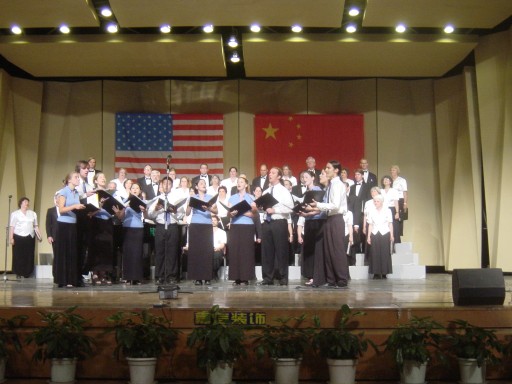 P5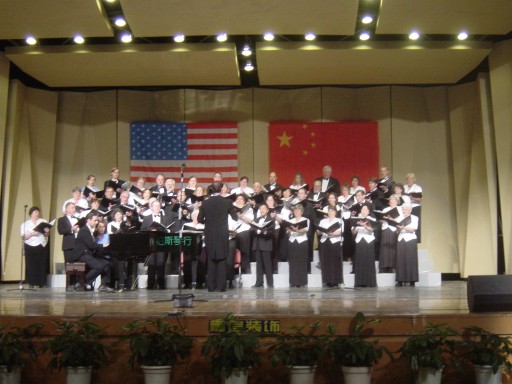 UCAC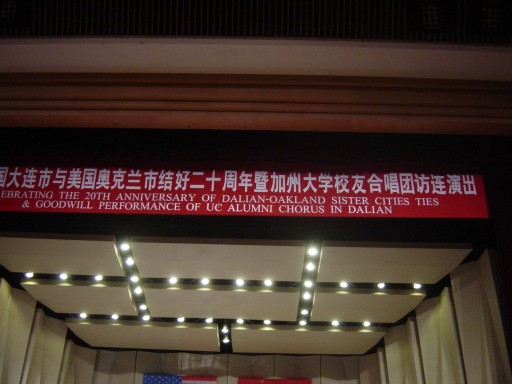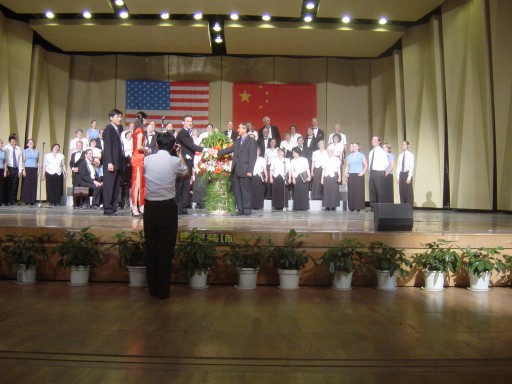 the handshake of friendship between two giants
Oakland - Dalian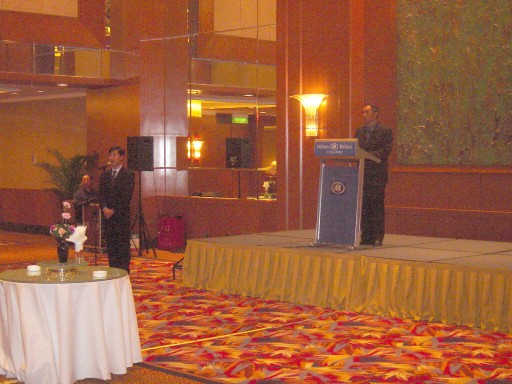 The vice mayor of Dalian in a speech to the Ambassadors of Friendship (us). The interpreter to the left.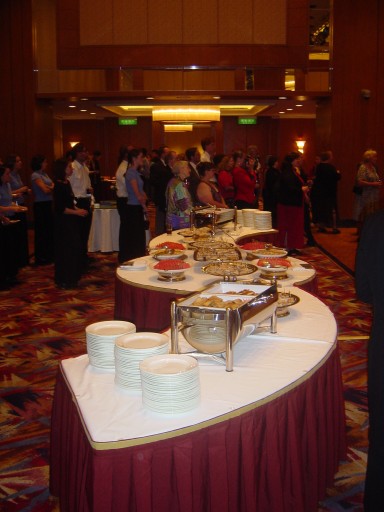 Lots of yummy stuff waiting for us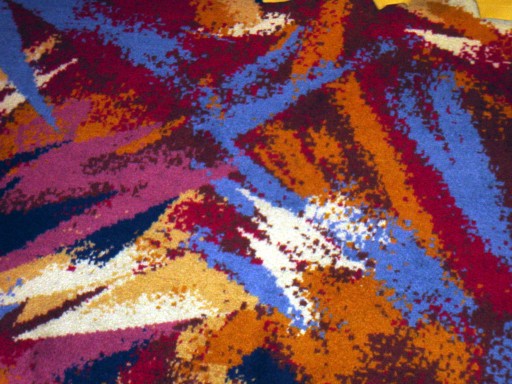 An accidental shot of the carpet...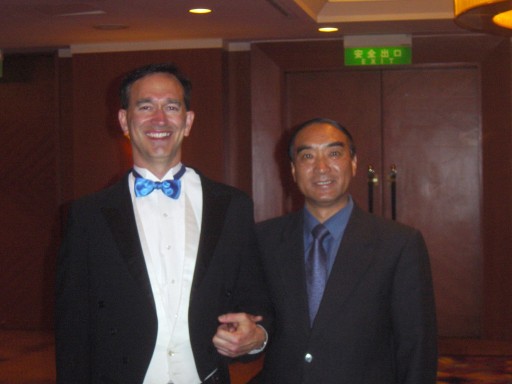 Mark and the vice mayor of Dalian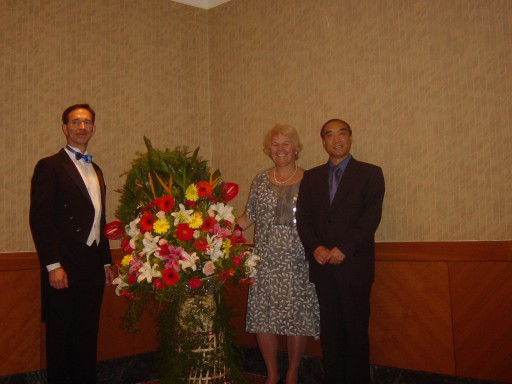 Notice the huge flower creation that was handed to Mark at the end of our concert





A gift to us from the City of Dalian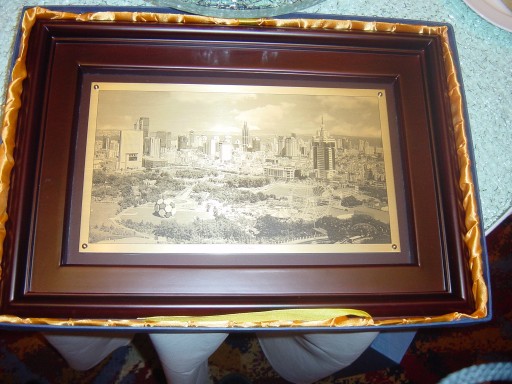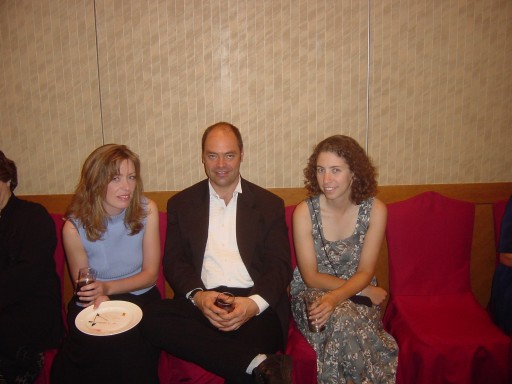 After the reception we went downstairs to the hotel pub for another late night of dancing, singing and partying. Some continued to the Night Man, a great night club chain in China.


Proceed to Day 7