China, day 5
May 25, 2002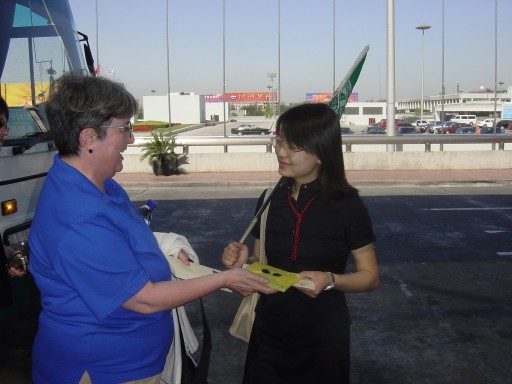 Saying goodbye to Ryan, our guide in Beijing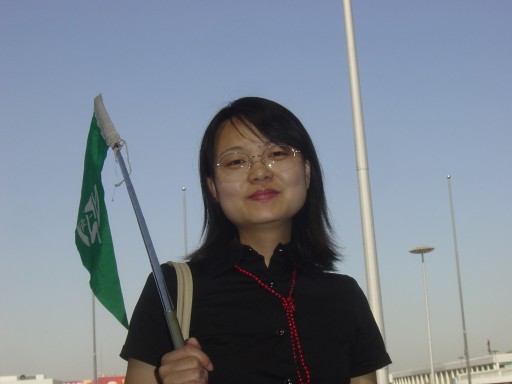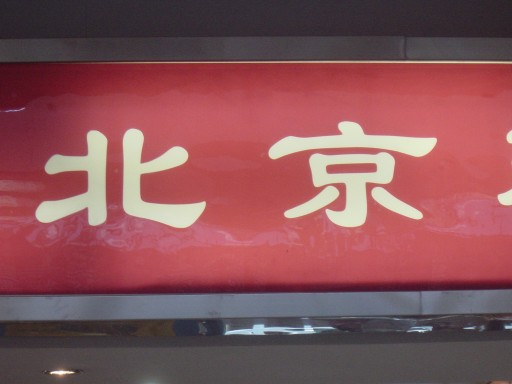 "Beijing"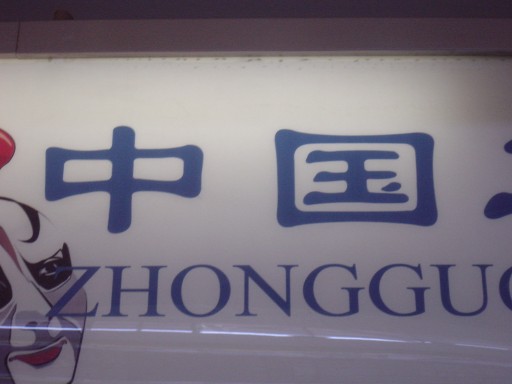 "China"





Boarding the plane to Dalian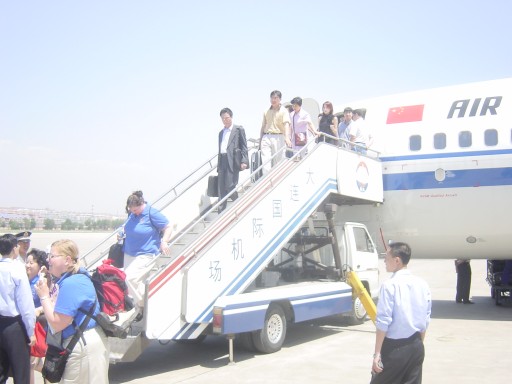 ...and arriving in Dalian 50 minutes later.
You could immediately tell the air was a lot cleaner here, compared to Beijing.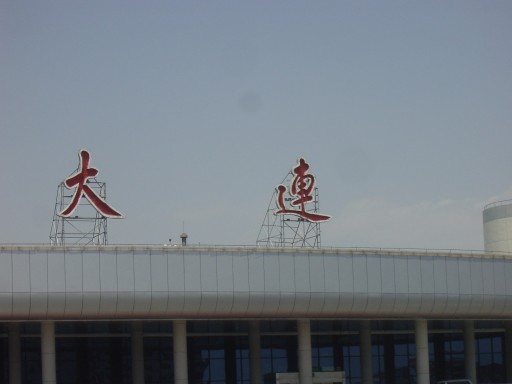 "Dalian"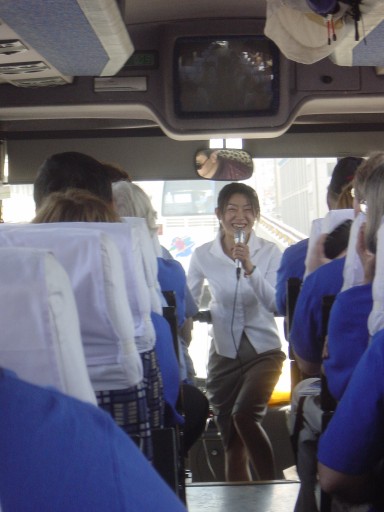 Our cute guide in Dalian: Sunny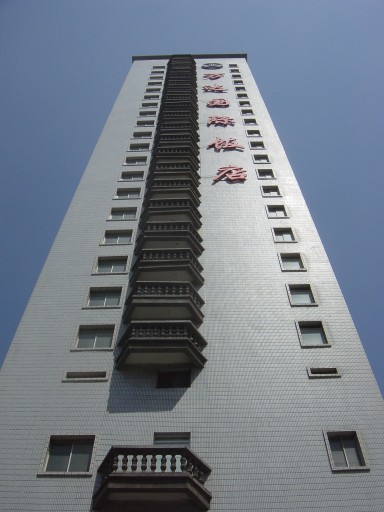 First lunch in Dalian. Surrounded by the Pacific on three sides, seafood is a neccesity.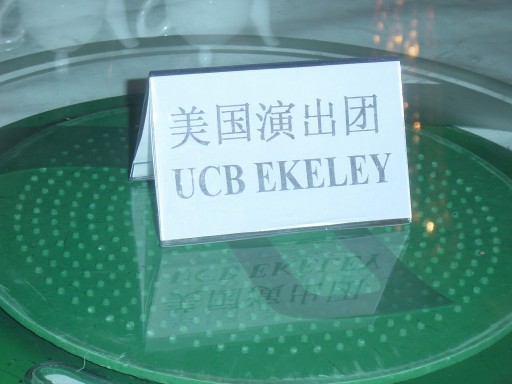 This table is probably reserved for us...?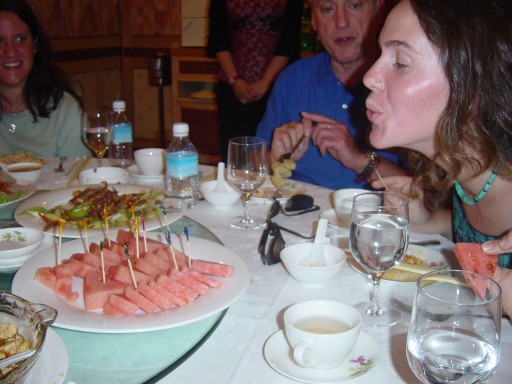 Blowing out the candles....um...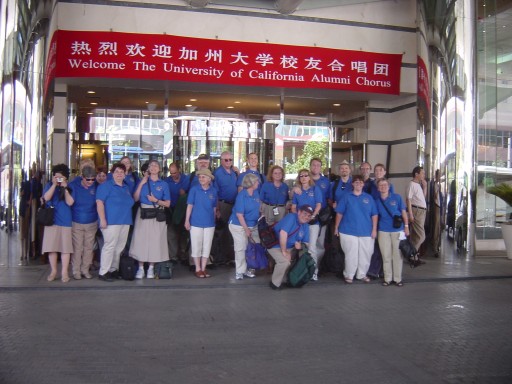 Guess if we're expected?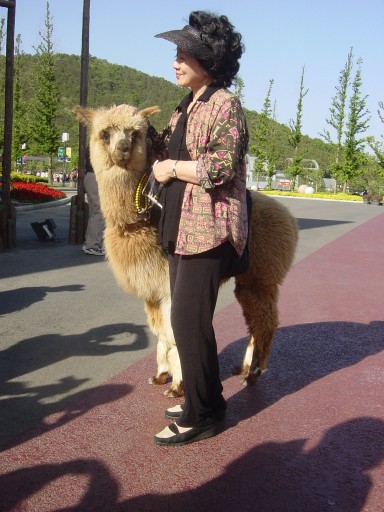 Off to the Dalian Forest Zoo, we ran in to the "Dalian Lama"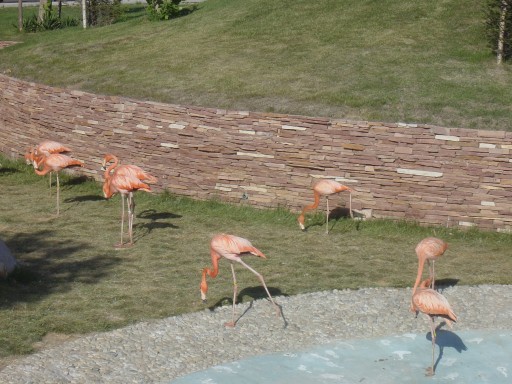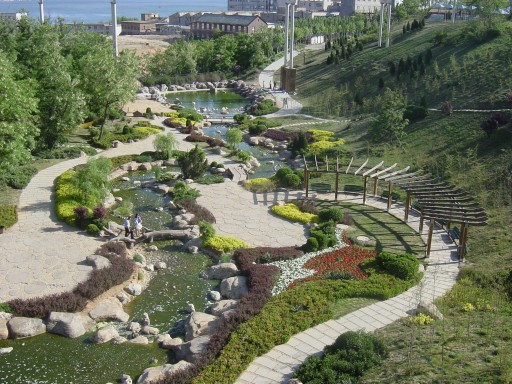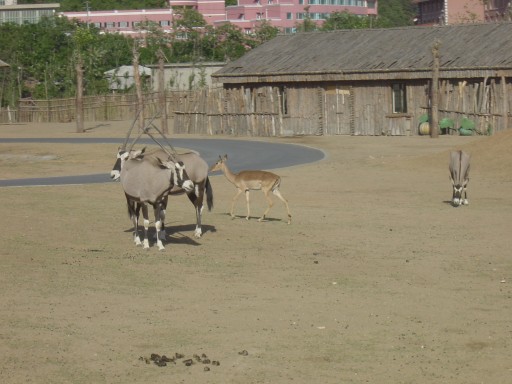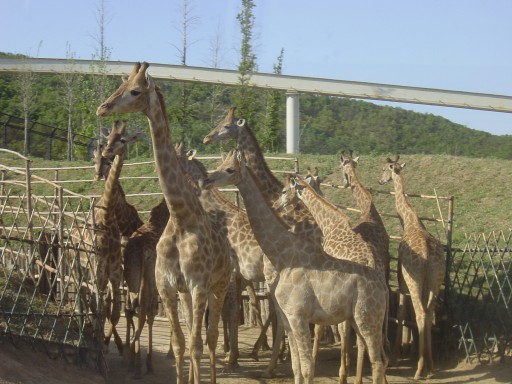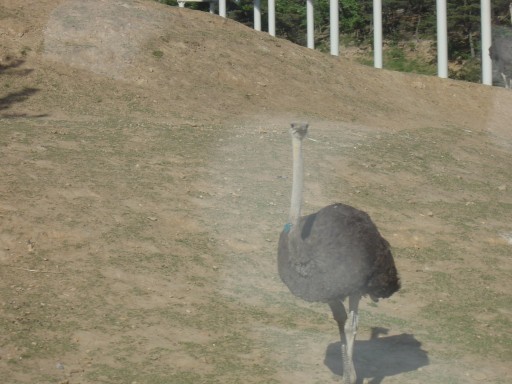 The zoo is organized like a safari, a good ol' diesel bus takes you through the place in about 15 minutes.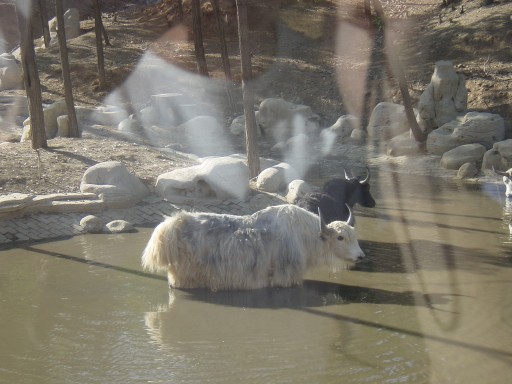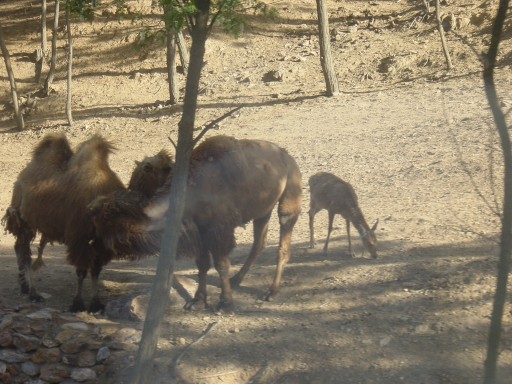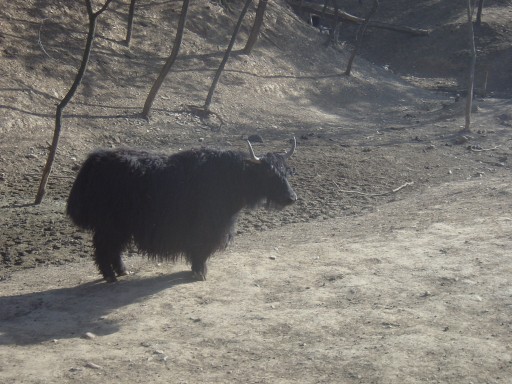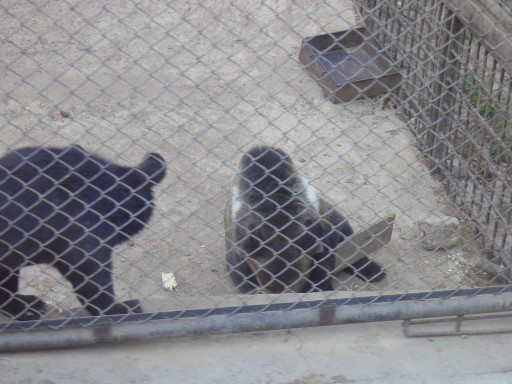 Along the way were gates, to separate different zones from eachother.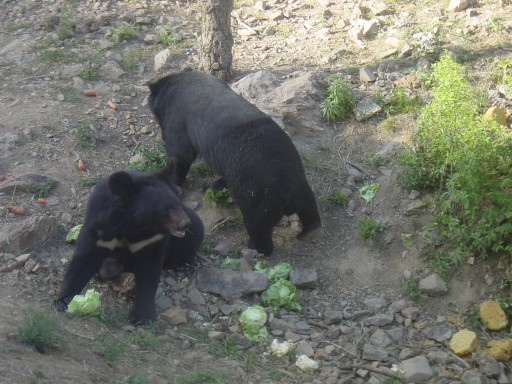 go bears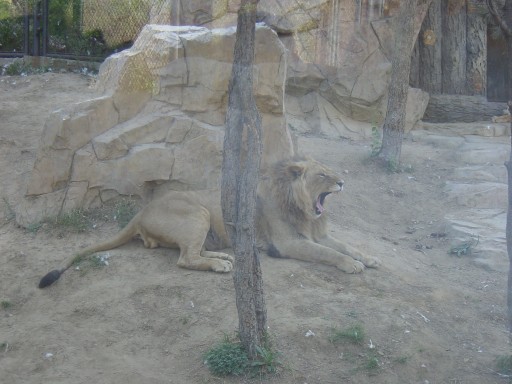 Simba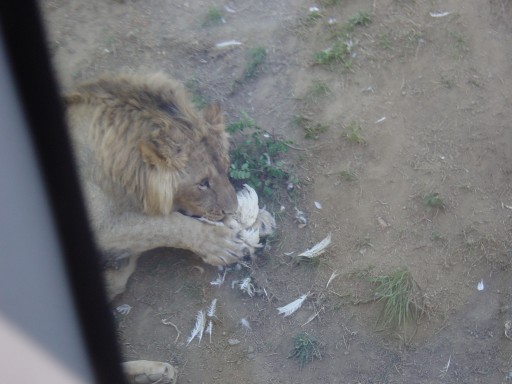 They were fed live chicken...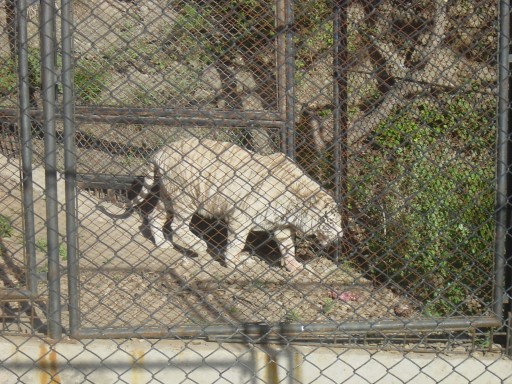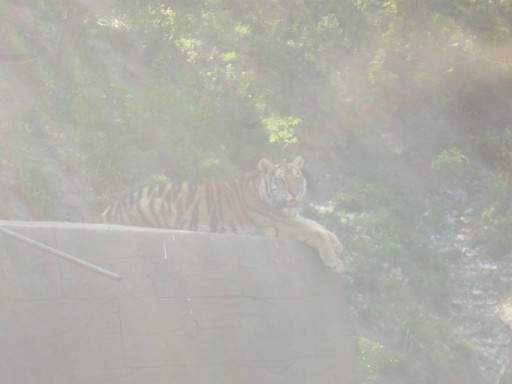 a tiger, through bus window glare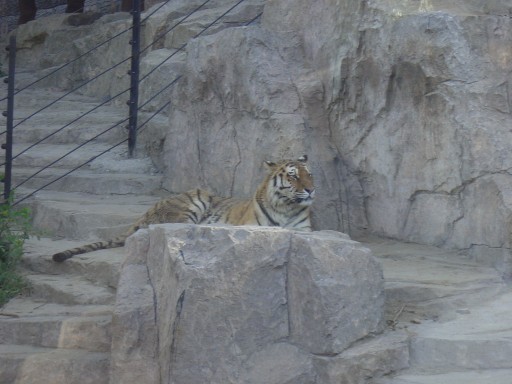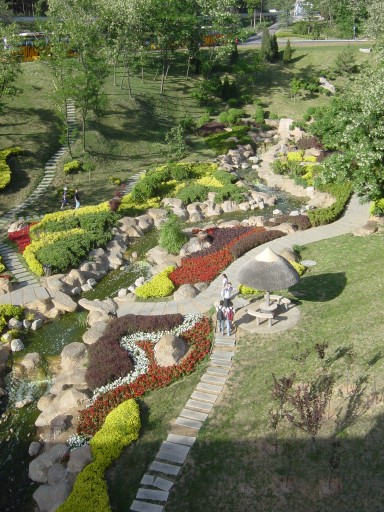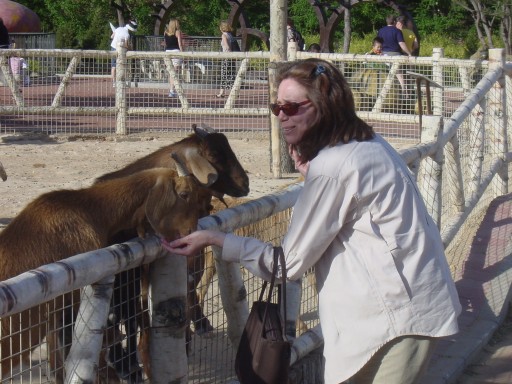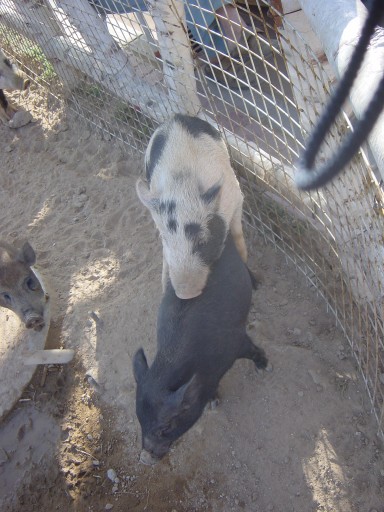 the making of pigs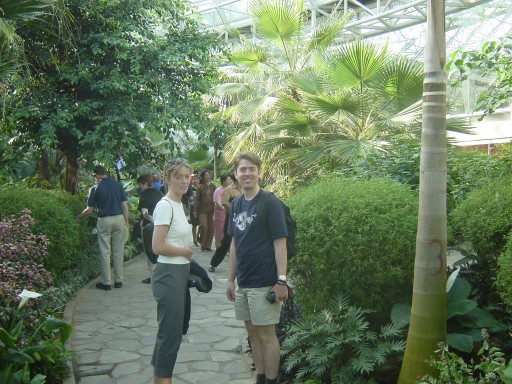 The park also featured a green house with different vegetation regions, separated by glass walls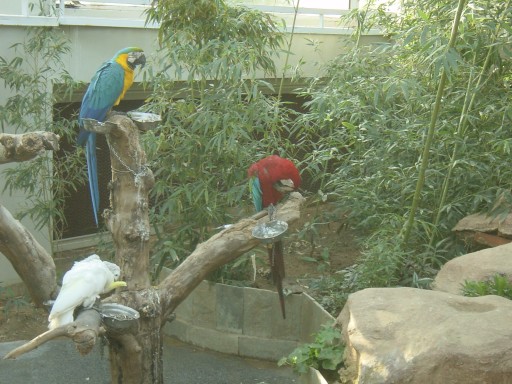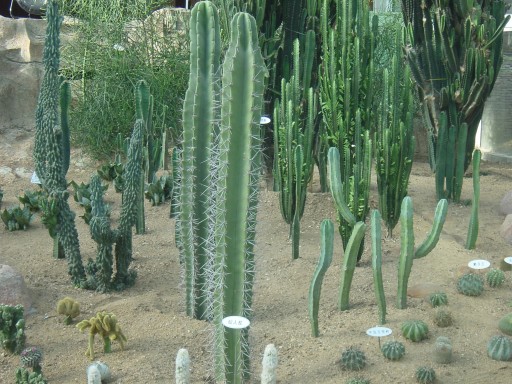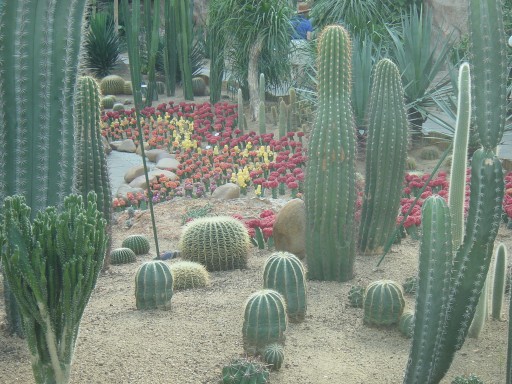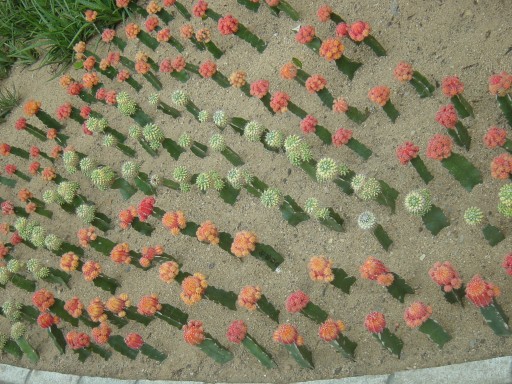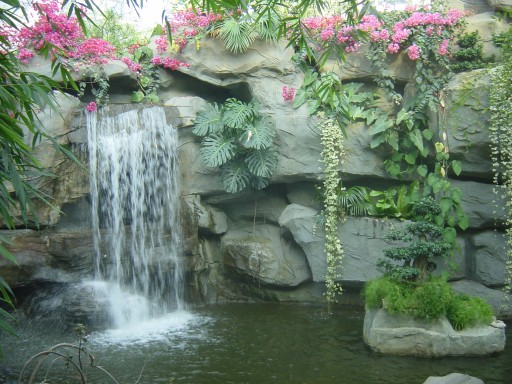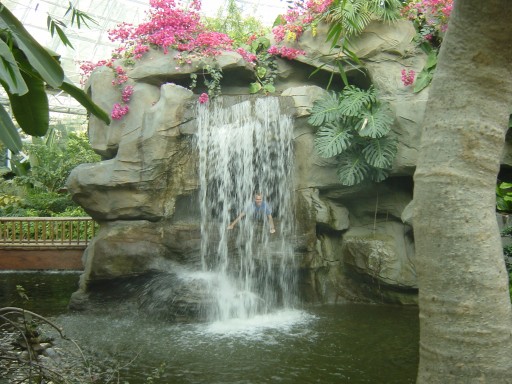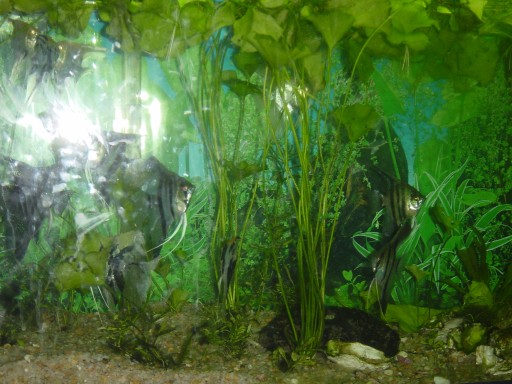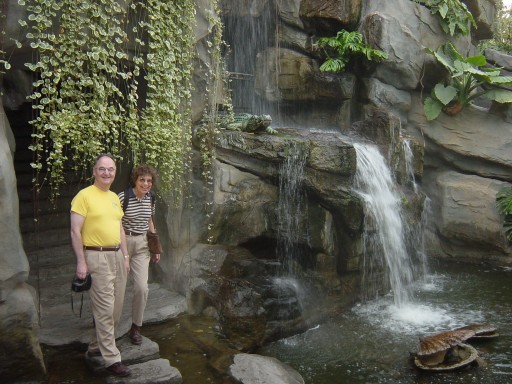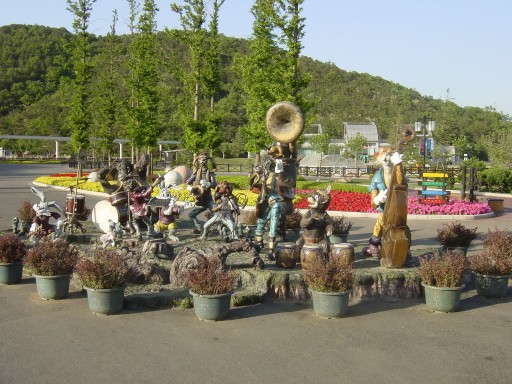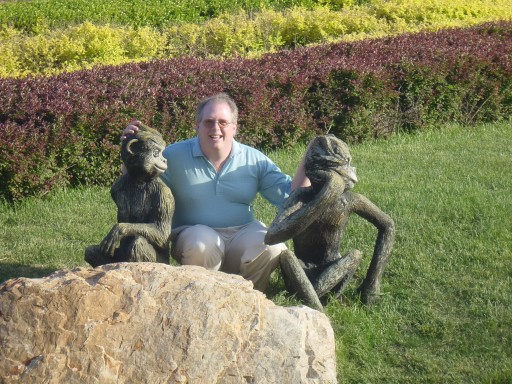 hey-hey, we're the monkeys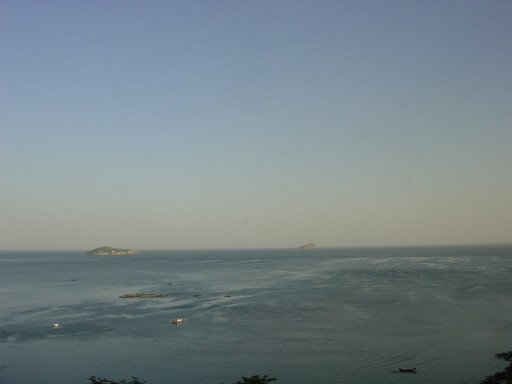 Next stop: California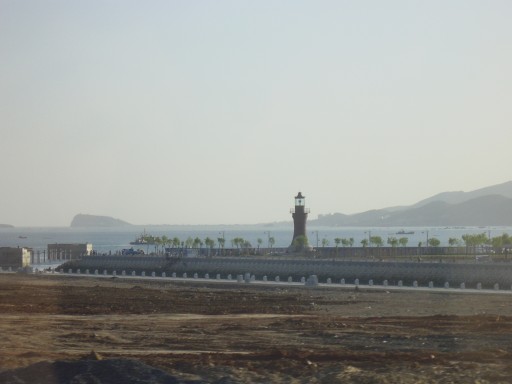 On our way from the zoo, we stopped by a large square, which will be a beautiful and quite fancy place when it's finished.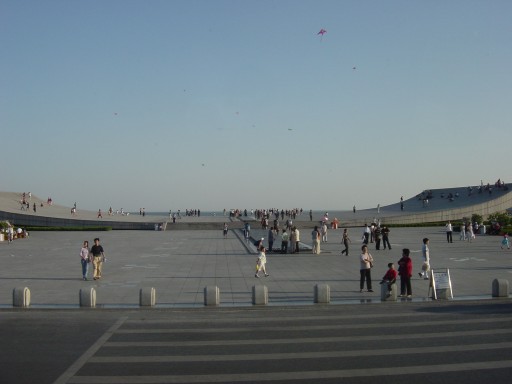 This huge book looking sculpture was a fun (but also quite dangerous) thing to climb and play on.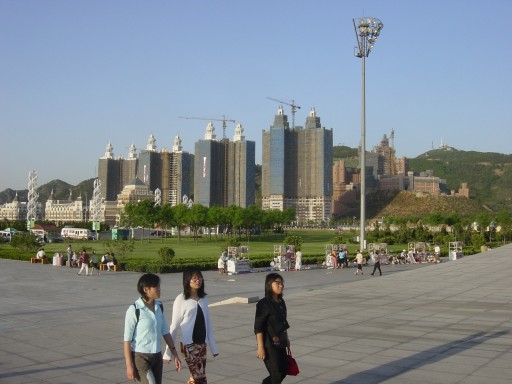 Several up-scale apartment buildings were under construction.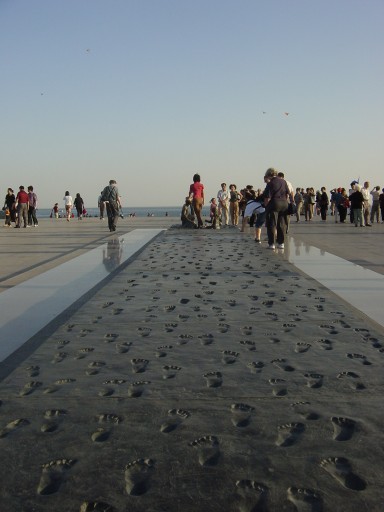 Children playing in wet sand on the beach...?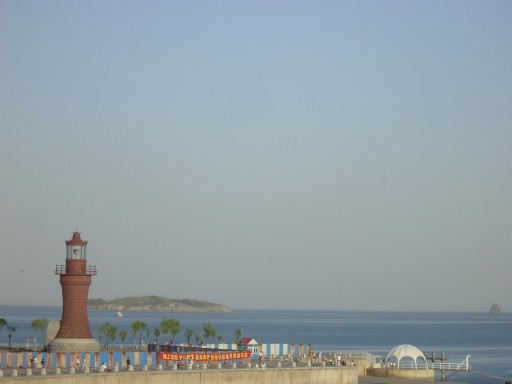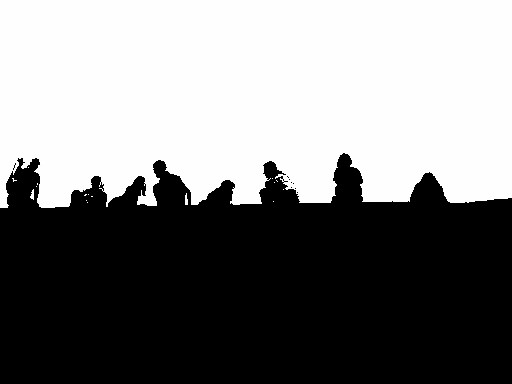 Part of P5....


P5 did their Lullaby Birdland... (movie file)


...as Mark, somewhat further away, was trying to lure us all back to the buses! (movie file)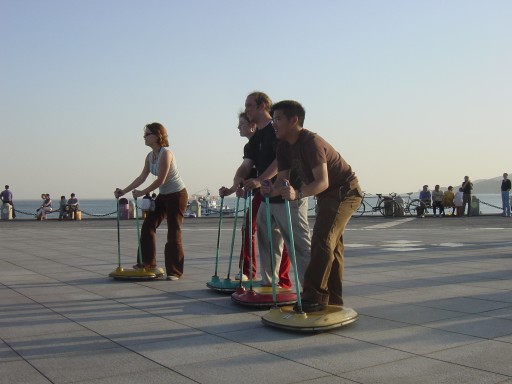 Fun with pod racers!


Watch the race! (movie file)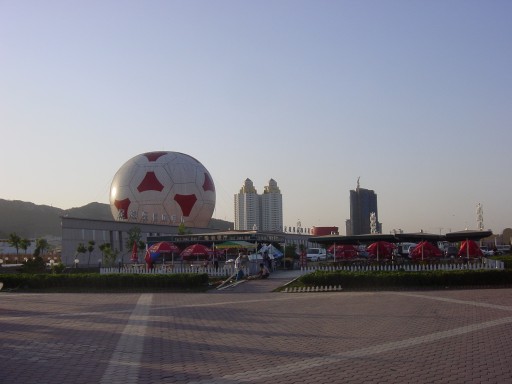 Dalian won the national soccer cup 4 times out of 5, and there's a symbol to tell people about it...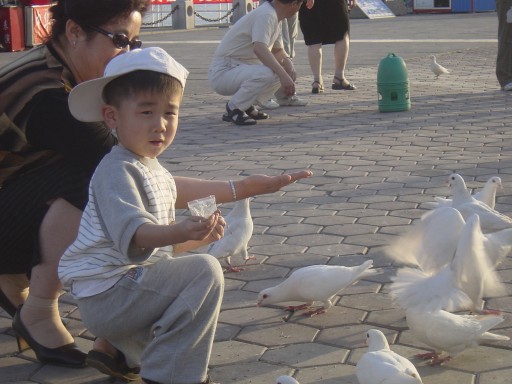 I have never before seen radio controlled motorcycles. Cool toy! (movie file)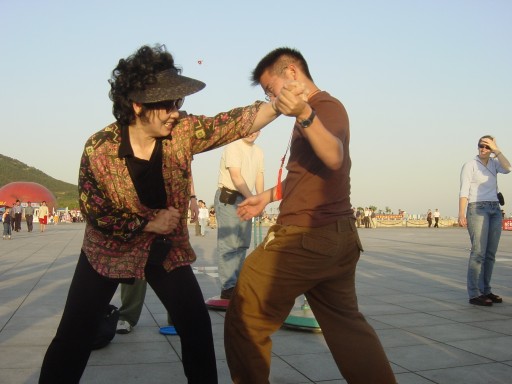 A kind of balance/strength wrestling duel....


The fight... (movie file)


...and the winner is...! (movie file)


Back in the bus, our guide Sunny sang a Chinese folk song about a white Jasmin flower. (movie file)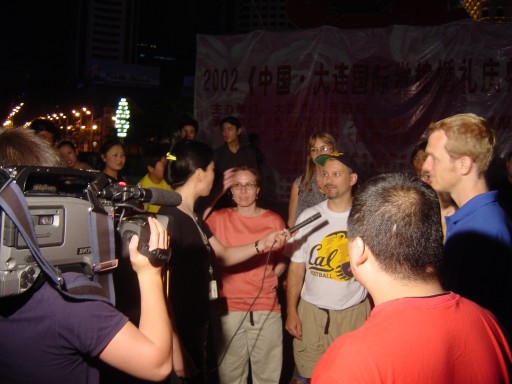 In the evening, we went for a walk to the large square close to our hotel, where hundreds of people were watching the China-Portugal soccer game on a big screen TV.
Looking fairly non-local, we were approached by a TV team asking why we chose to come to Dalian for our vacation.
Monte explained the Oakland-Dalian sister city relationship and also announced our upcoming concert the next day.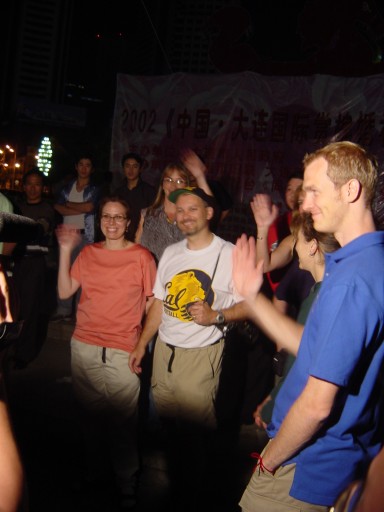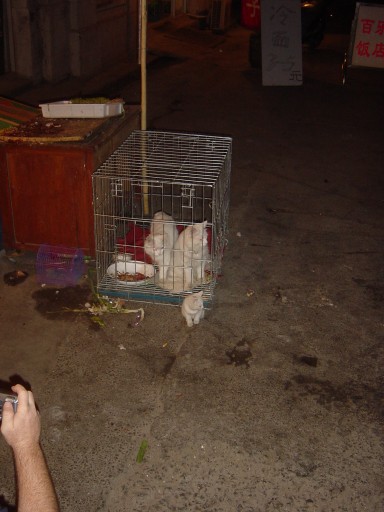 Selling kittens on the street...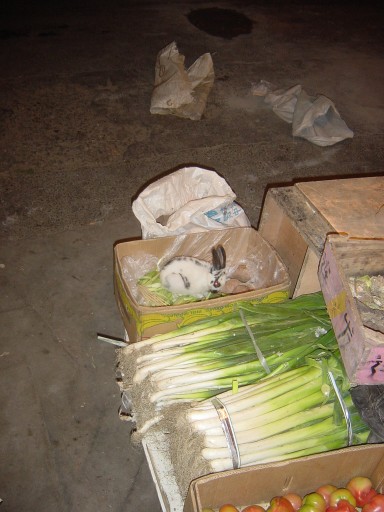 This rabbit does not seem interested in escaping this box of lettuce...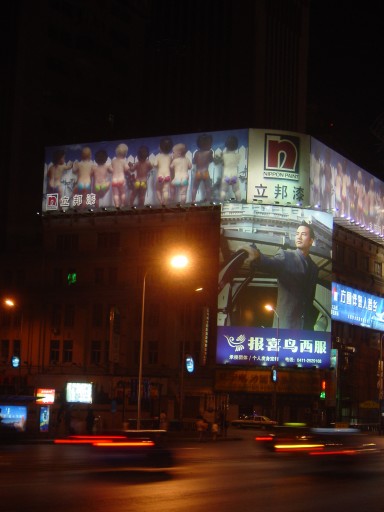 We saw the oddest ads along the streets...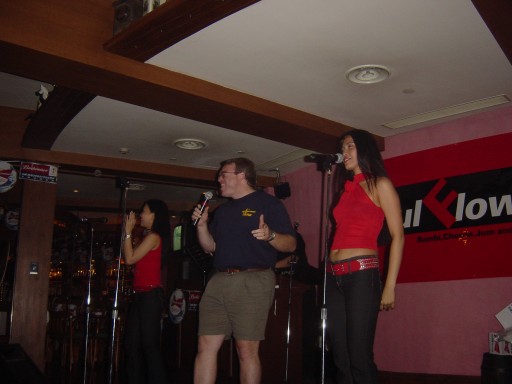 Our search for a pub/beer found a happy ending at our own hotel, where we did karaoke and enjoyed the cover band - they're really good!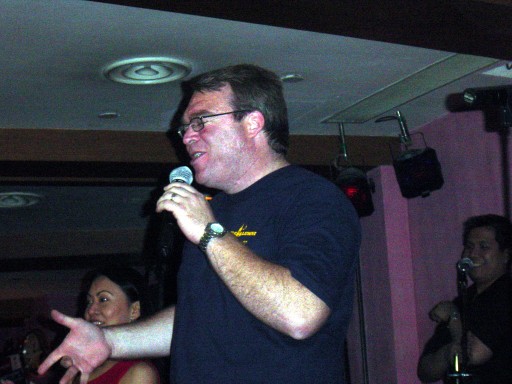 Brown Eyed Girl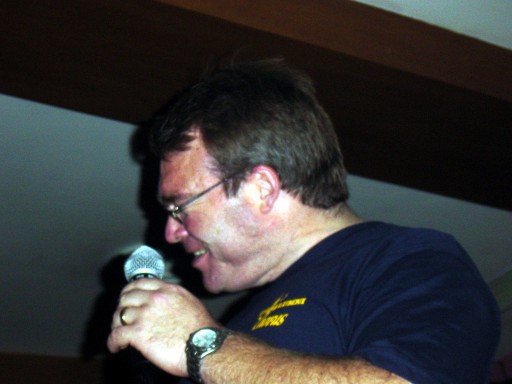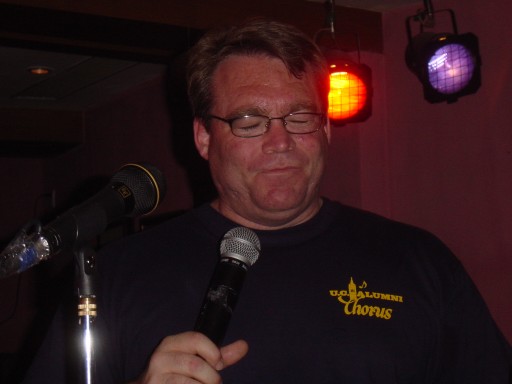 Then we all went to bed around midnight after yet another eventful and excellent day...


Proceed to Day 6