China, day 3
May 23, 2002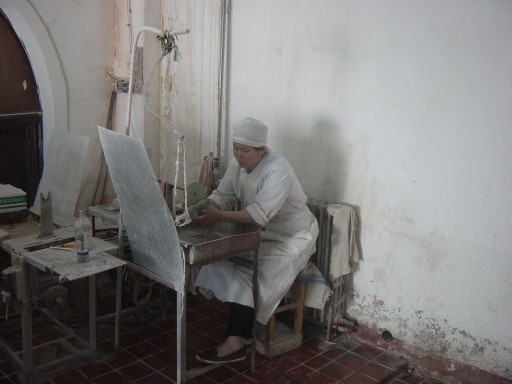 Visiting a jade factory on our way to the summer palace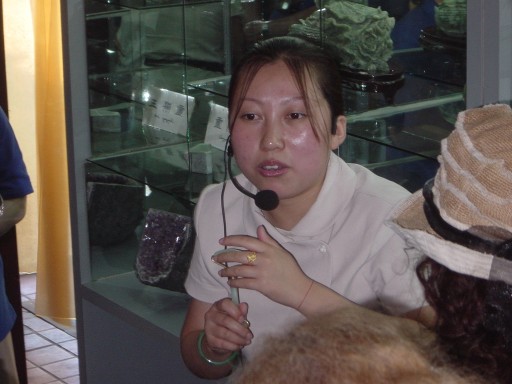 explaining the manufacturing process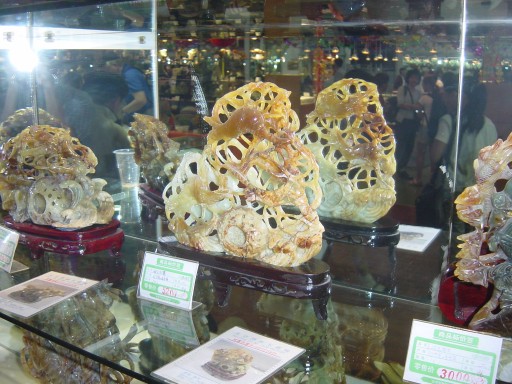 They really carve amazing sculptures out of those jade stones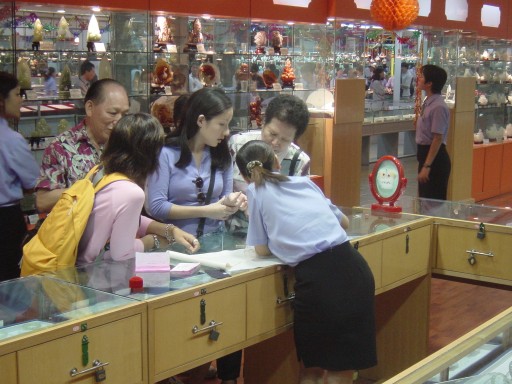 Selling it!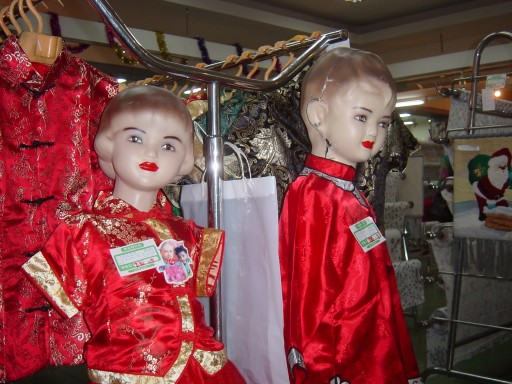 Half western, half Chinese?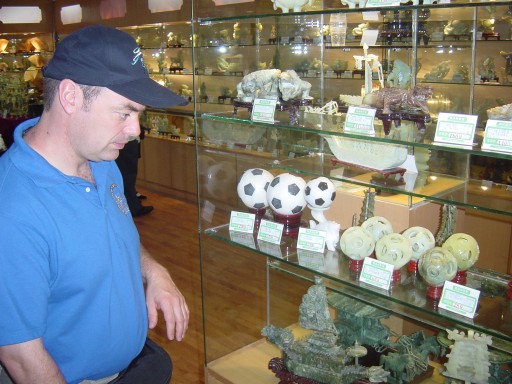 Dennis thinking about playing hardball...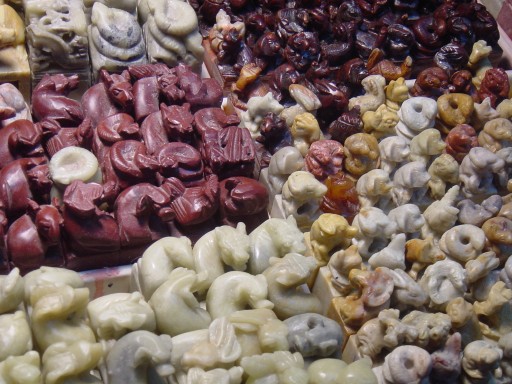 many stamps to choose from...just add your name on the bottom!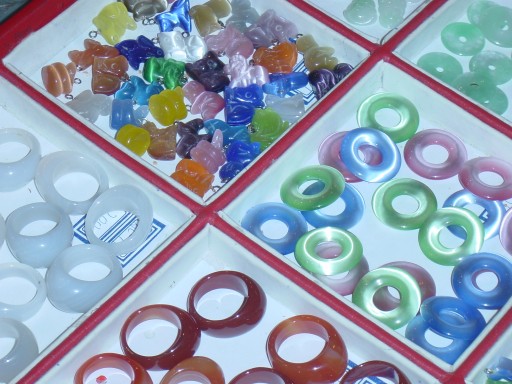 Jade jewelry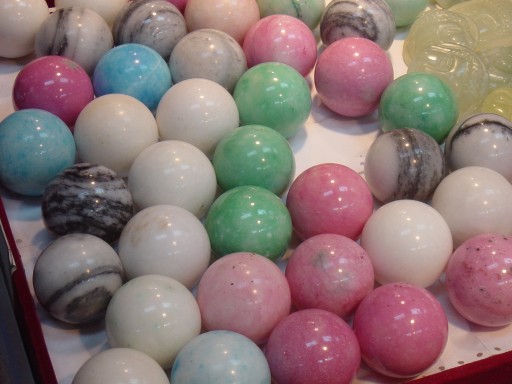 Play pool, anyone?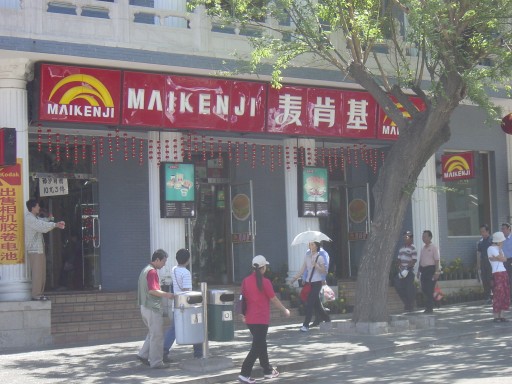 Spot any McDonalds resemblence?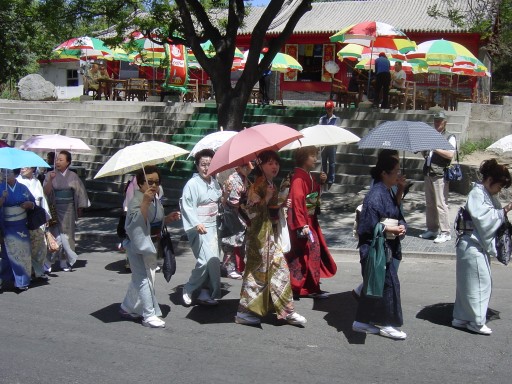 Japanese and Chinese Great Wall visitors, all in their kimonos.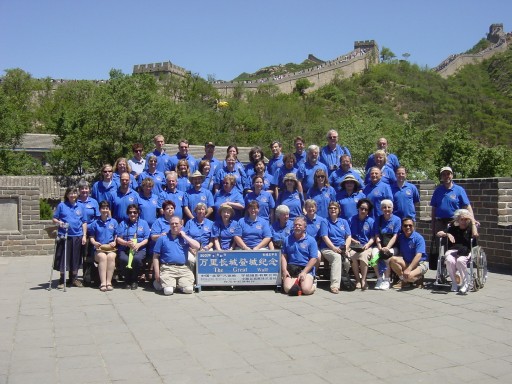 UCAC atop the wall!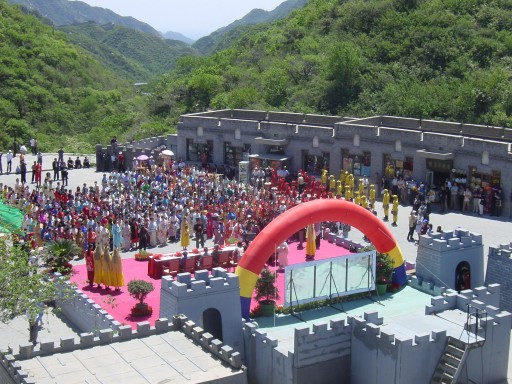 The celebration of 30 years of good relations between Japan and China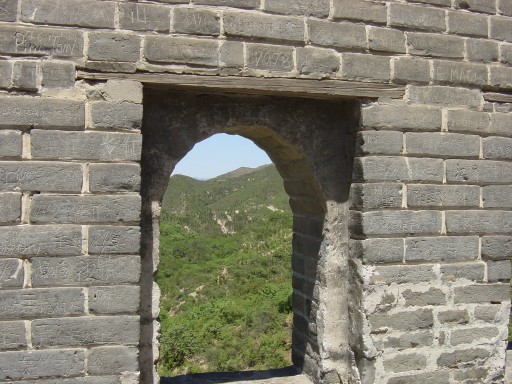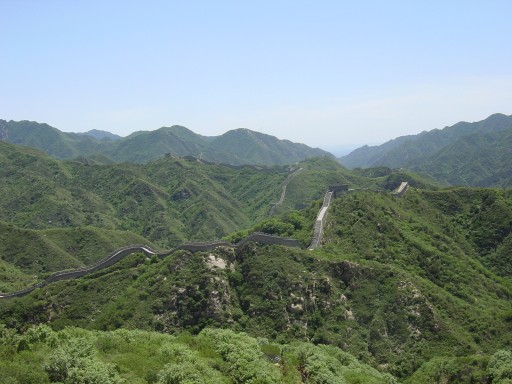 The Great Wall a.k.a. "Ten Thousand Li Wall" - about 5000 kilometers (3000 US miles)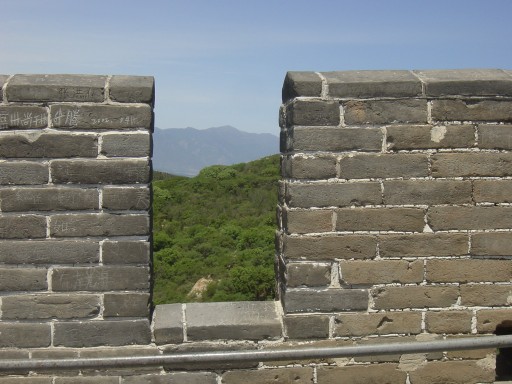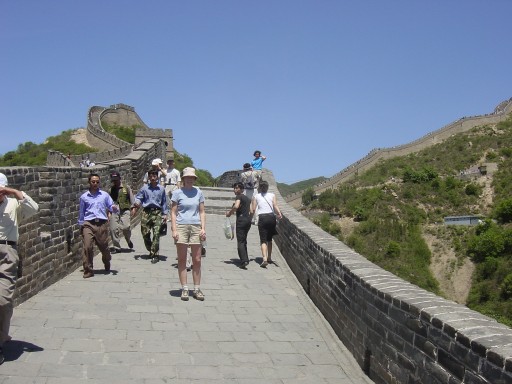 On our way up...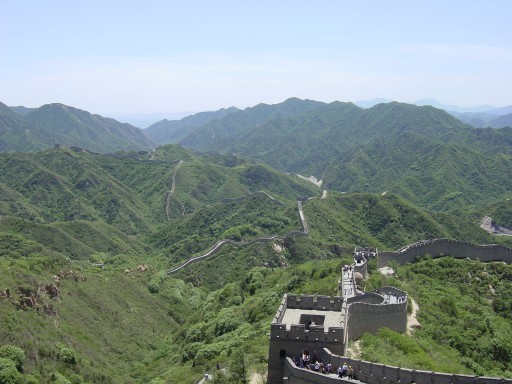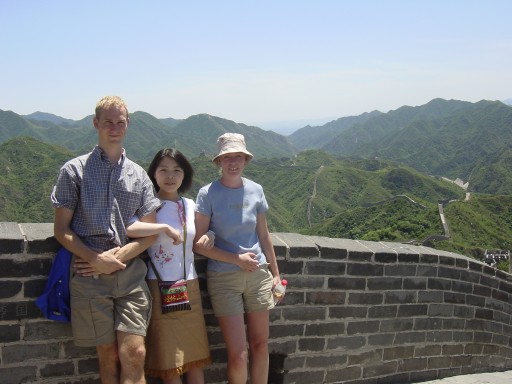 Chinese women seem to enjoy having their picture taken with the tourists...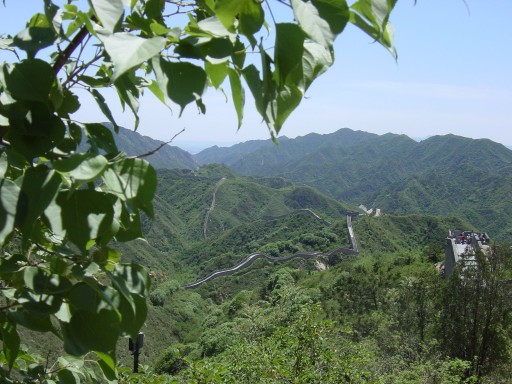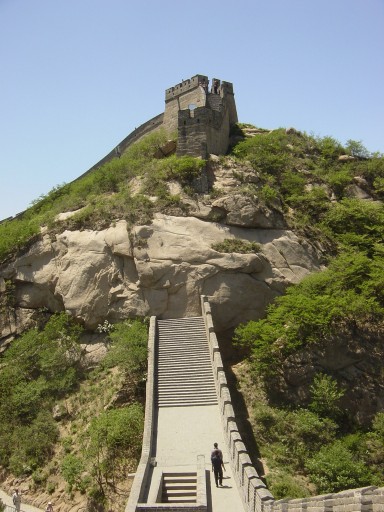 The wall makes a slight drop here! (but there is a way around)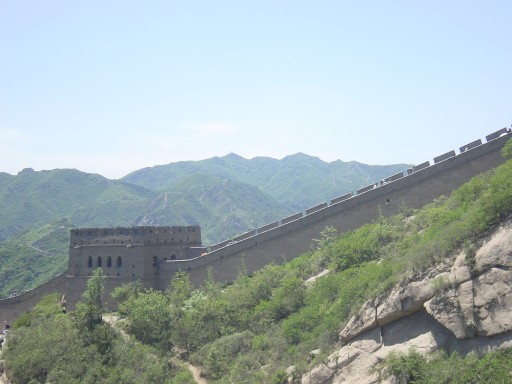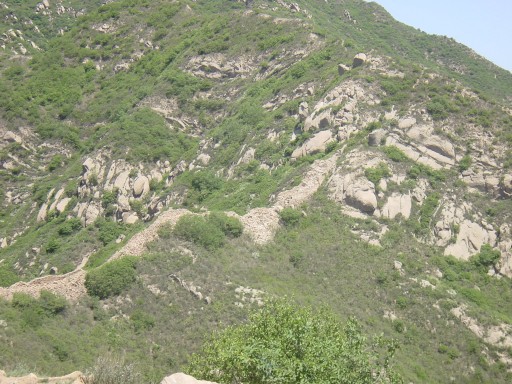 An older part of the wall, in ruins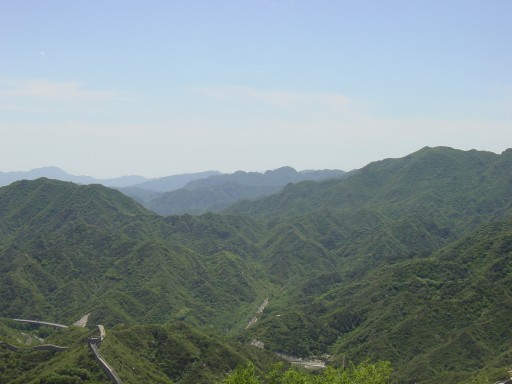 The Great Wall is really built on rugged mountains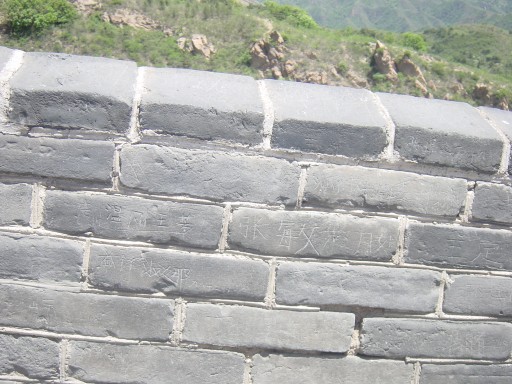 Chinese grafitti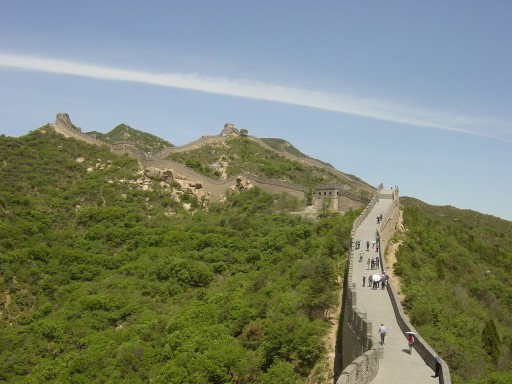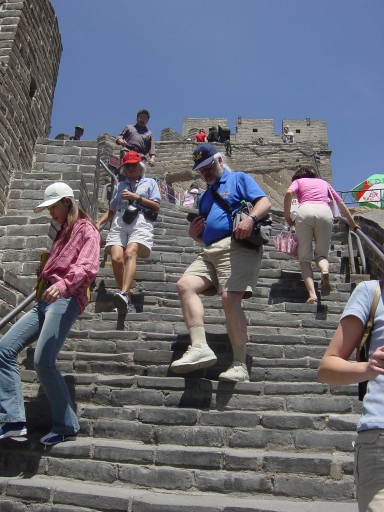 Some parts are pretty steep with high steps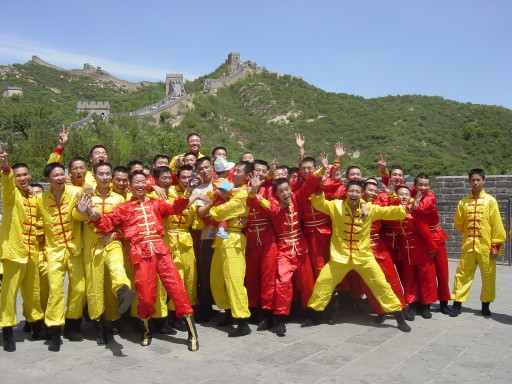 The Japanese and Chinese boys of the celebration posing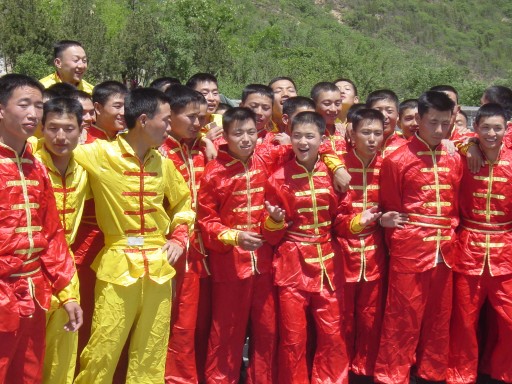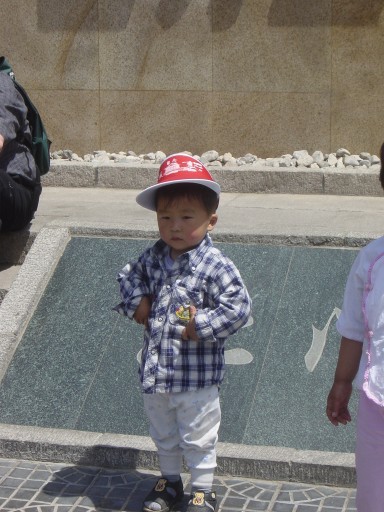 it's all about looking cool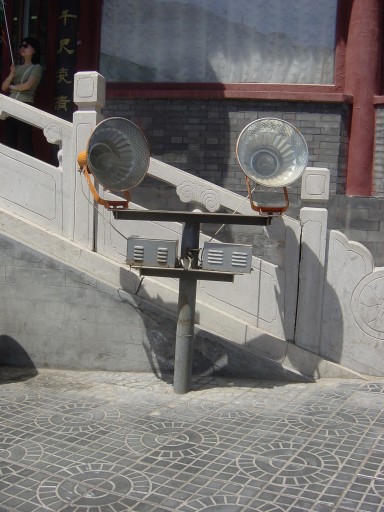 Lighting up the wall at night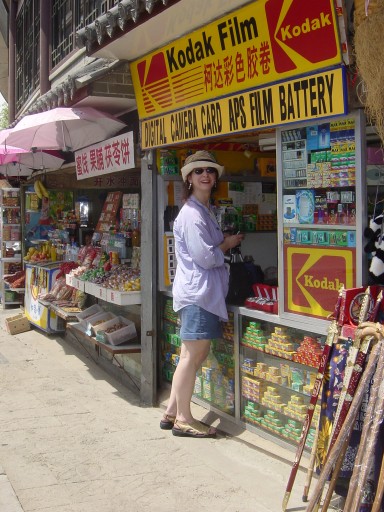 Out of film!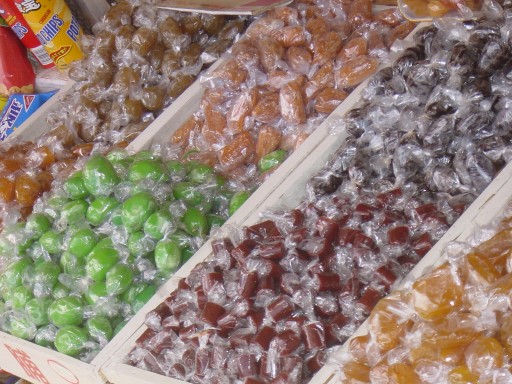 Yum..!?!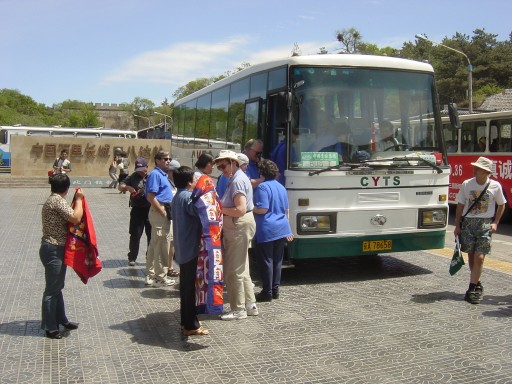 selling it again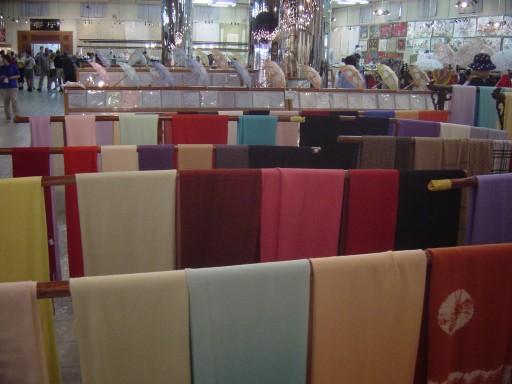 Then, off to the silk factory!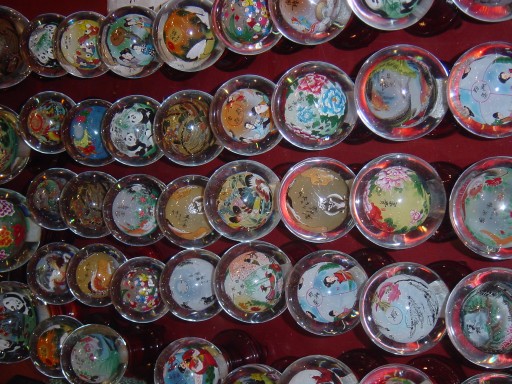 Crystal balls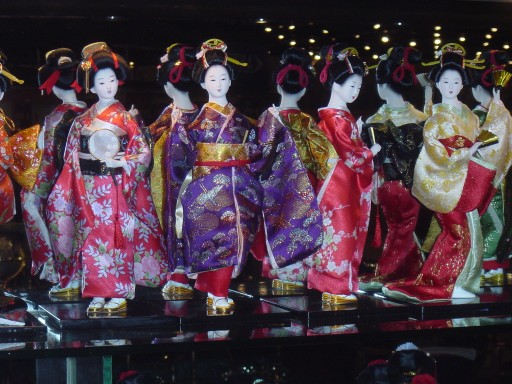 (camera trouble)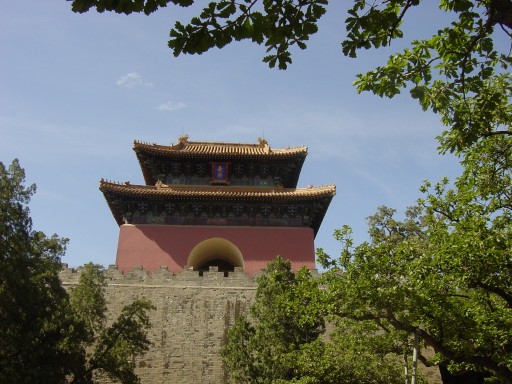 Off to the Ming tombs (after China's third emperor during the Ming dynasty)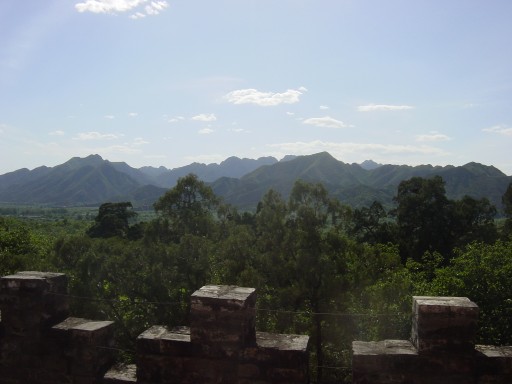 All the way in, through all the gates and portals, you can climb the innermost building and get a nice view.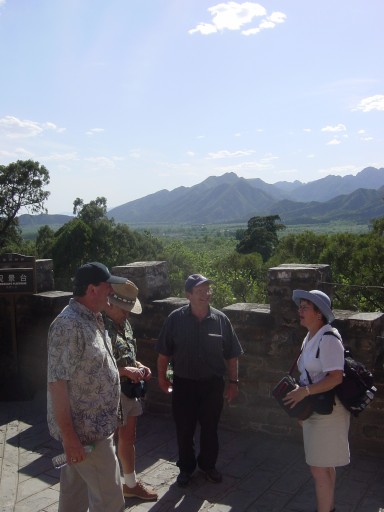 Enjoying that view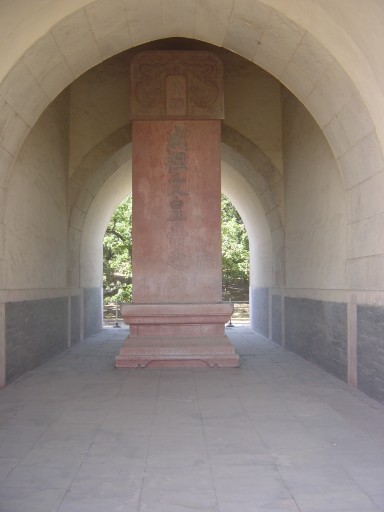 At the center of the innermost building, there was a stone stretching towards the sky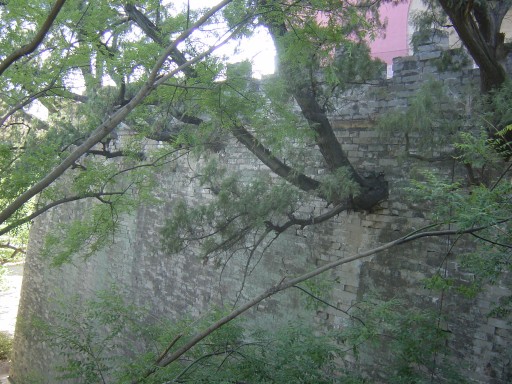 How do those trees manage to hang on to the wall??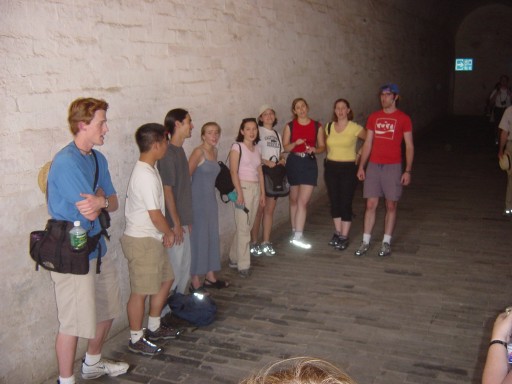 P5 in one of many spontaneous concerts, here in the marble corridors


Enjoy the acoustics (movie file)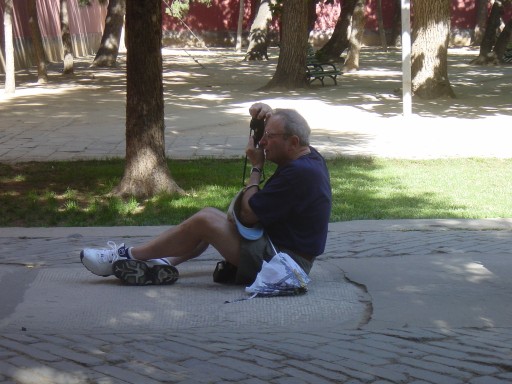 Getting that perfect shot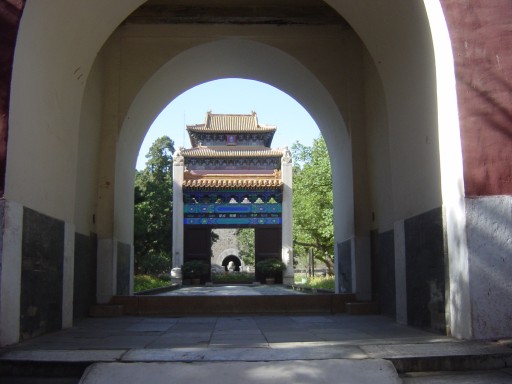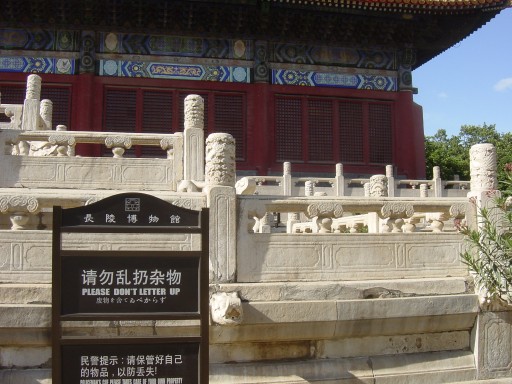 "do not scribble"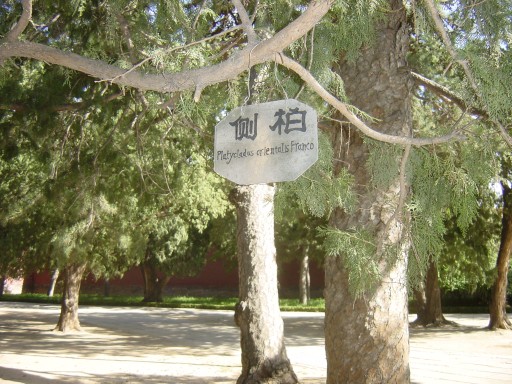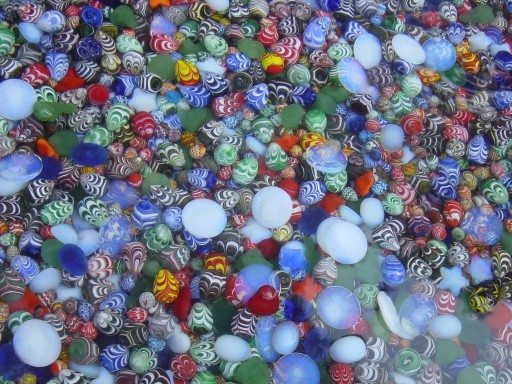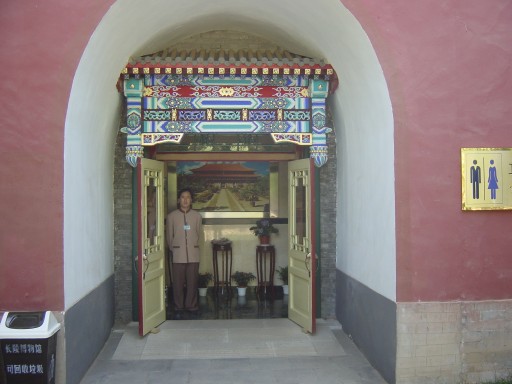 The tombs feature a government controlled four star restroom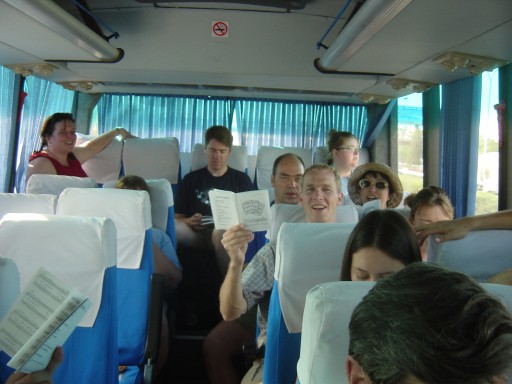 A bus performance of "Come Again" on the way back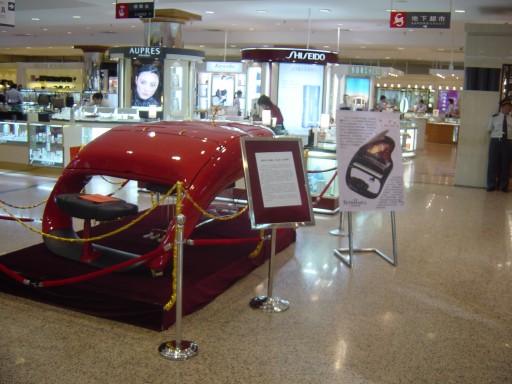 This is - believe it or not - a grand piano!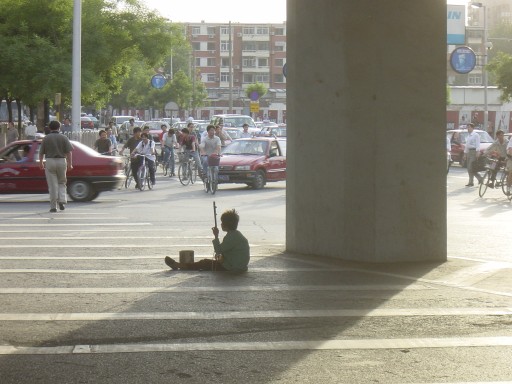 A blind boy on the street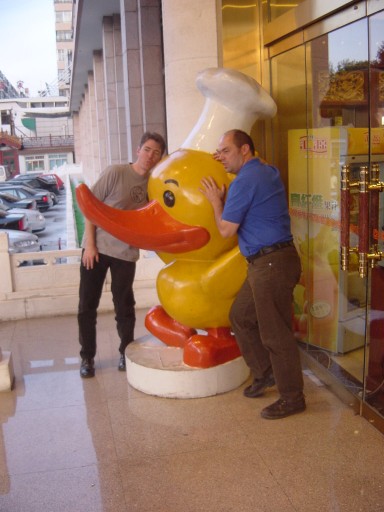 Kissing the duckie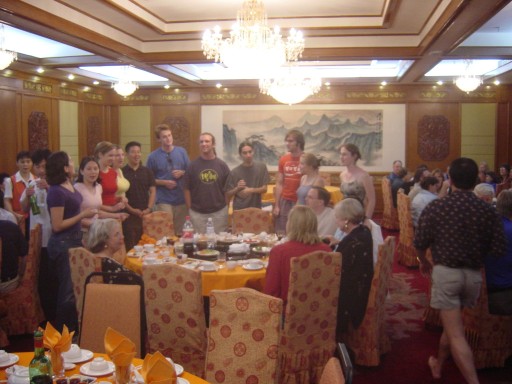 P5 performing at the Peking Roast Duck dinner


Watch them sing! (movie file)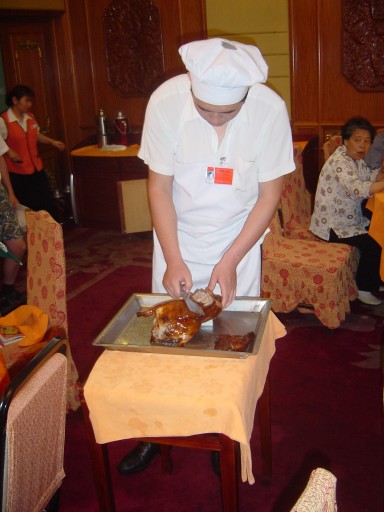 The chef is with great skill slicing the duck


Slicing duck - 1 (movie file)


Slicing duck - 2 (movie file)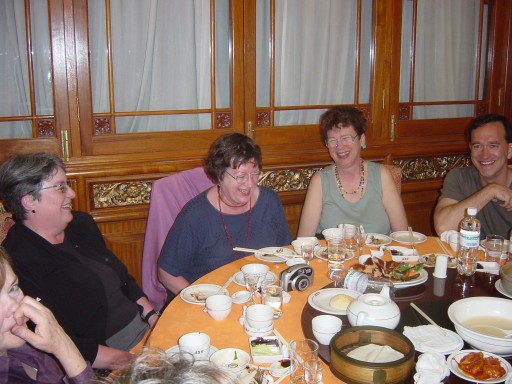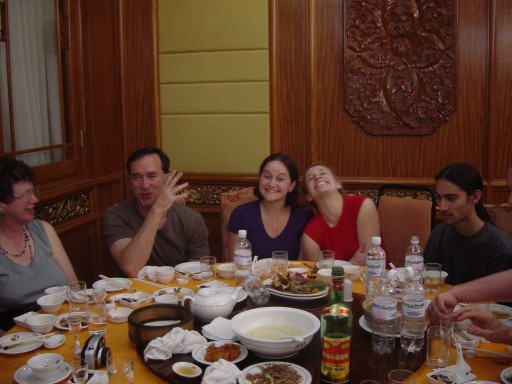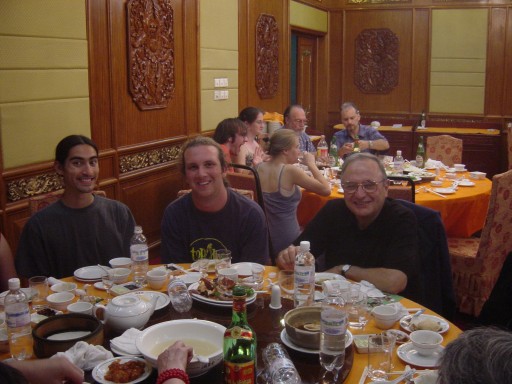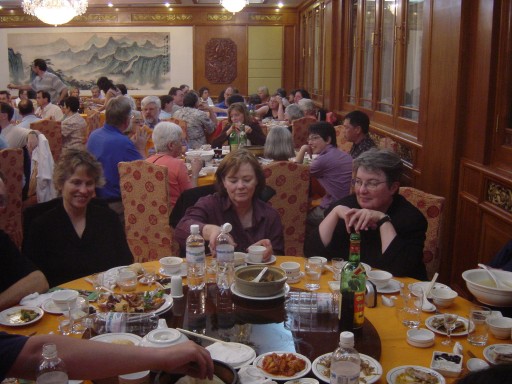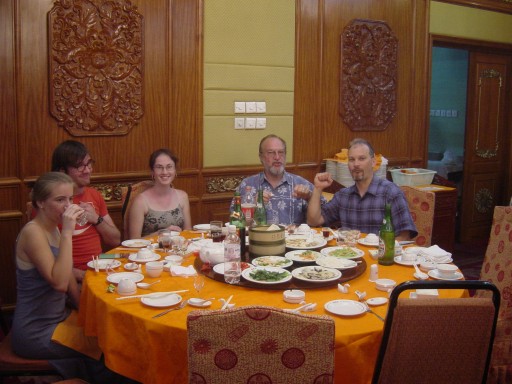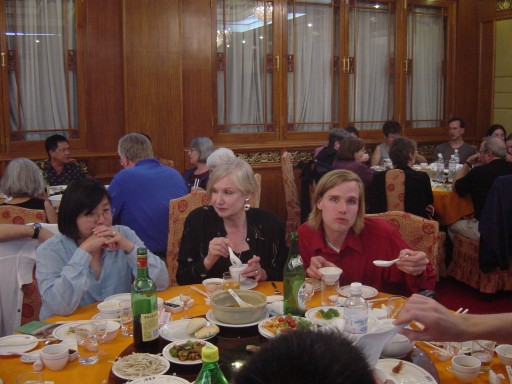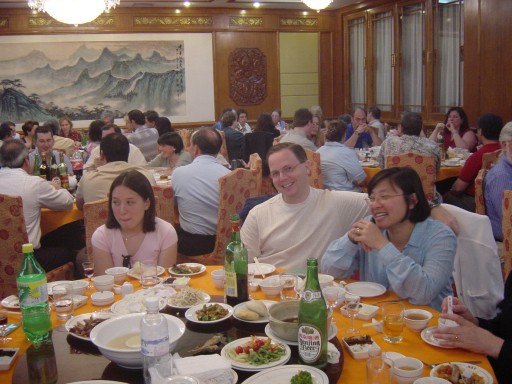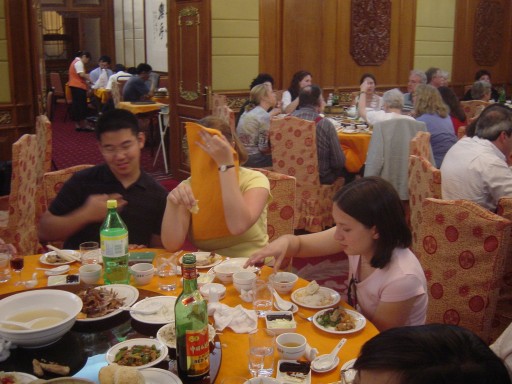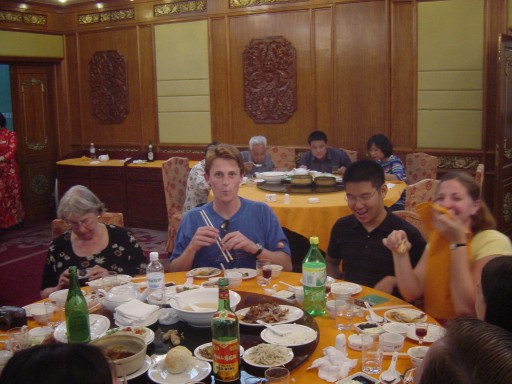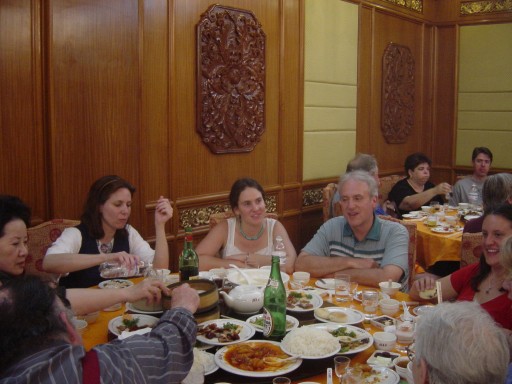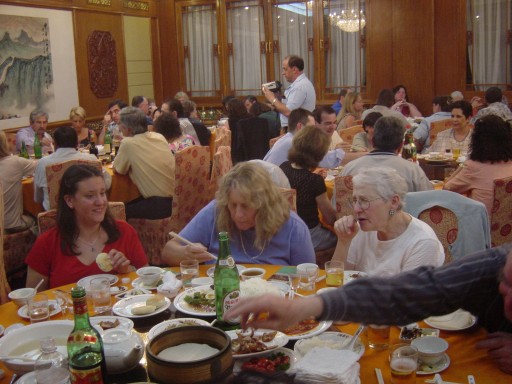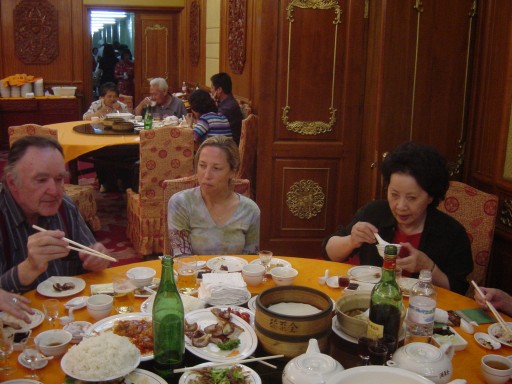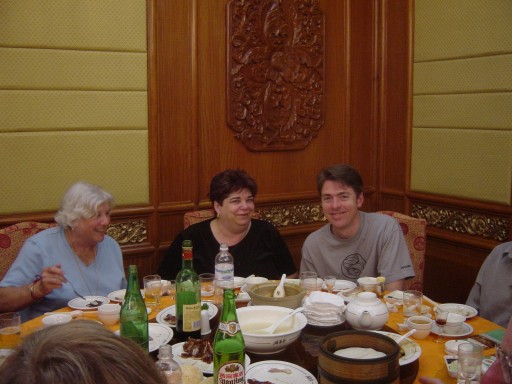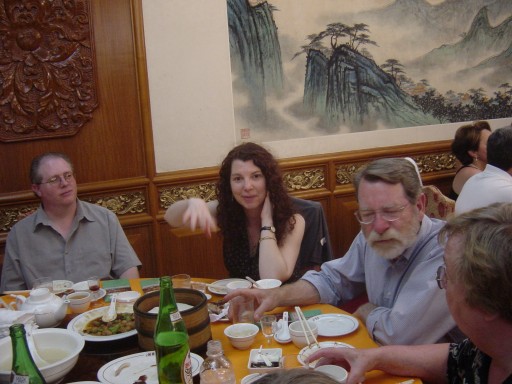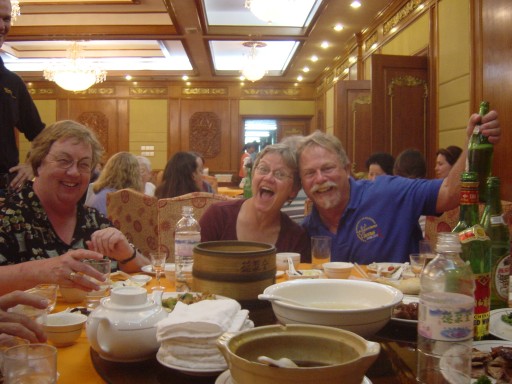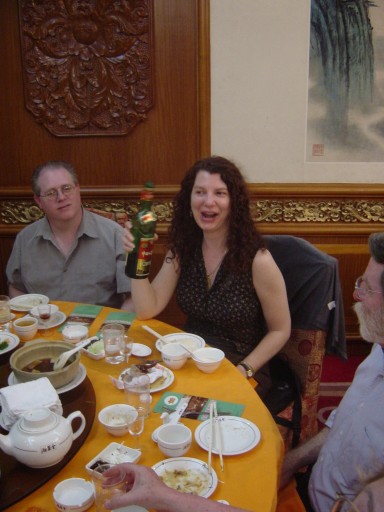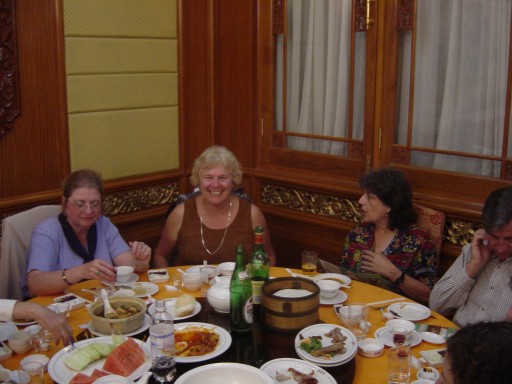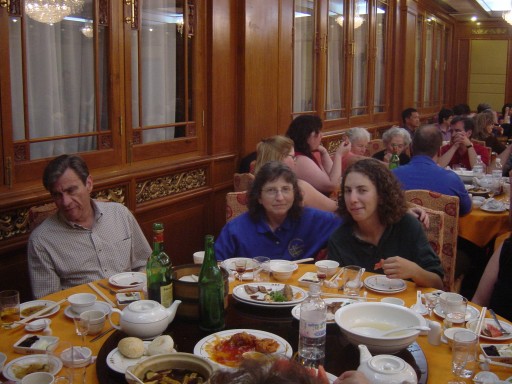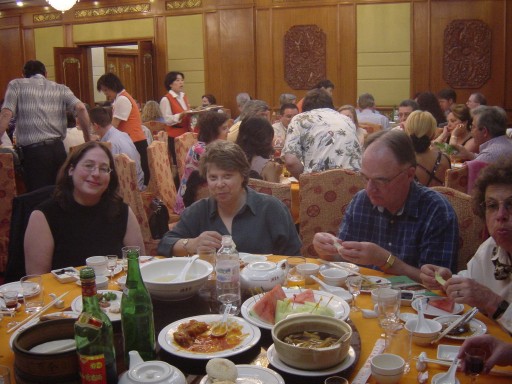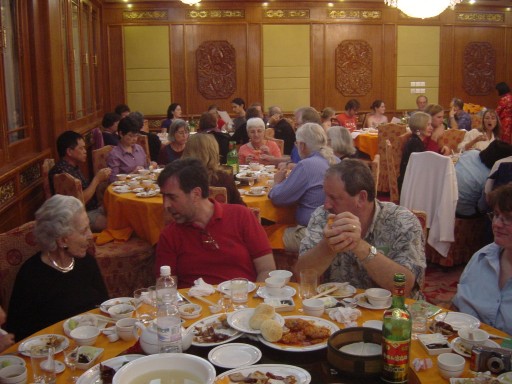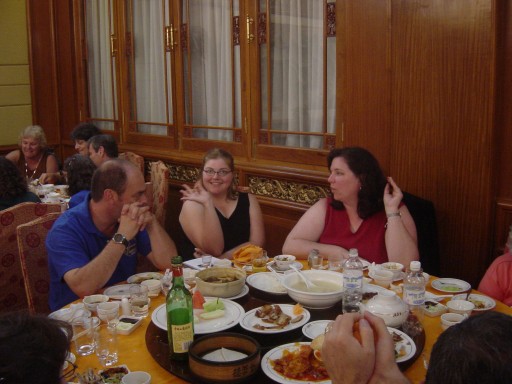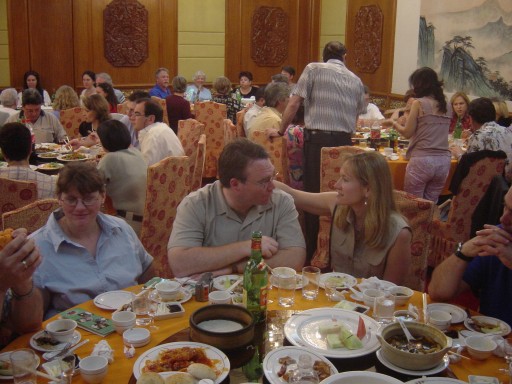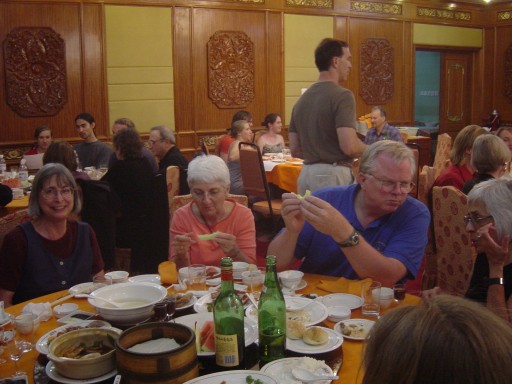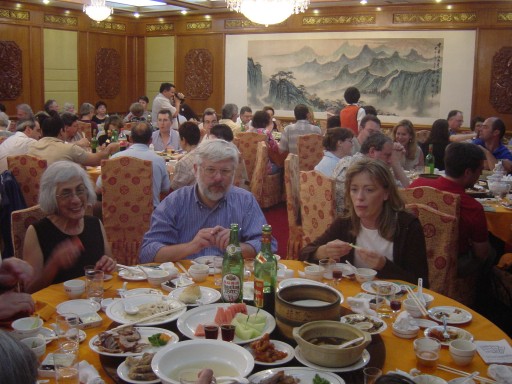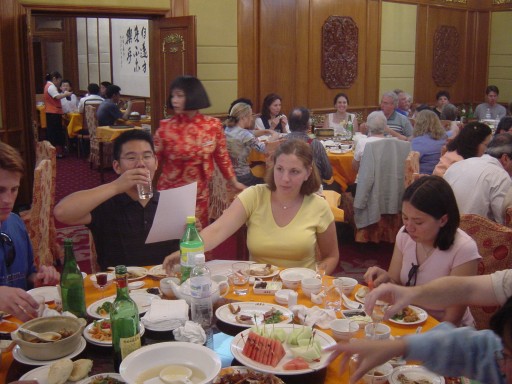 Gotcha!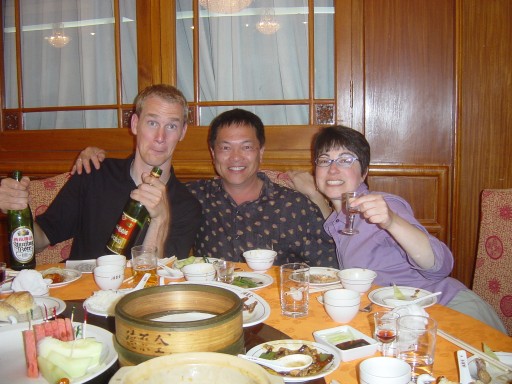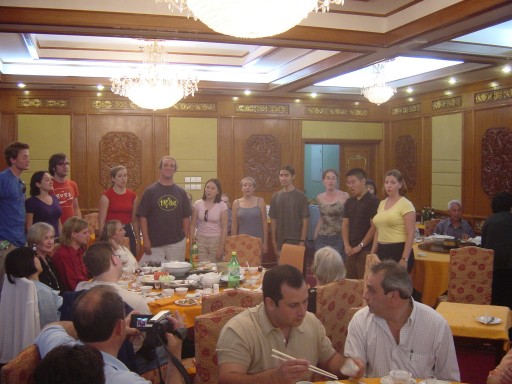 P5 up there again!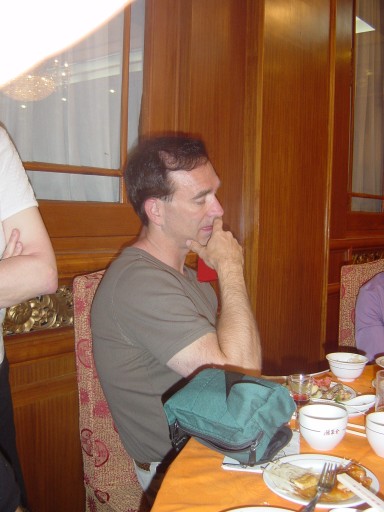 Performing it all in his head


Enjoy our Steal Away music video! (18MB movie file)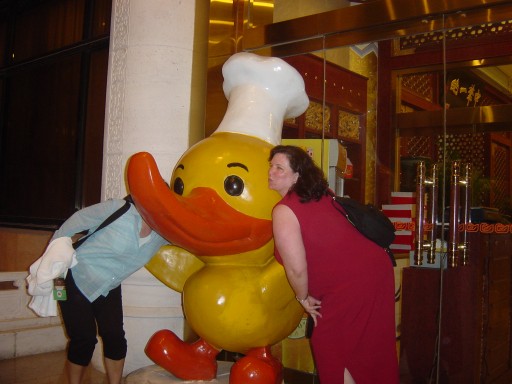 Kissing that duckie bye-bye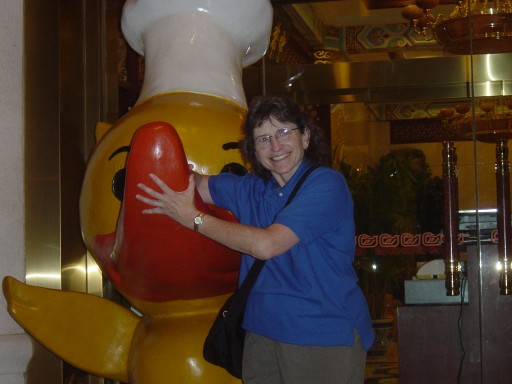 Hugging the Peking Duck Bill


Proceed to Day 4