China, day 10
May 30, 2002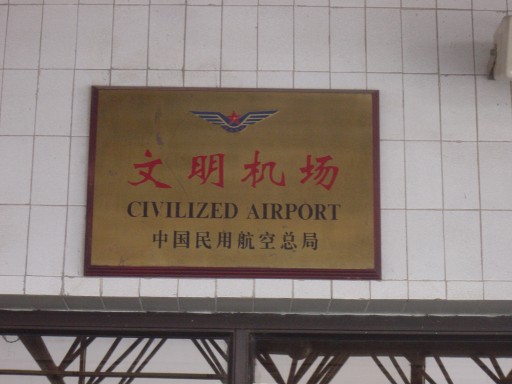 Leaving Xi'an for our flight to: Guilin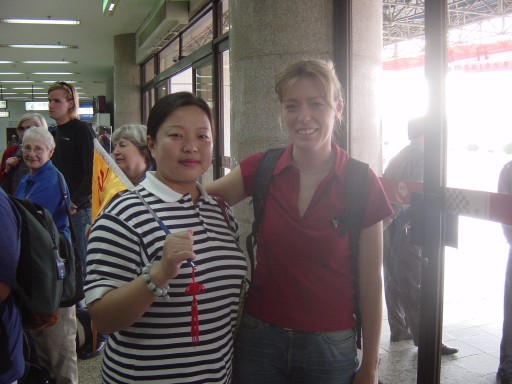 Saying bye-bye to our excellent guide in Xi'an, Nancy.





Your chance to get by the security check line at the airport: "THE PATH OF LOVE"
"For the aged, for the sick, for the disabled, for those in urgency, emergency passengers, please wait here."
Simply a wonderful sign.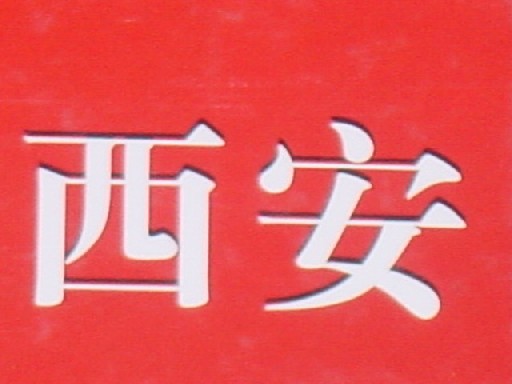 "Xi'an"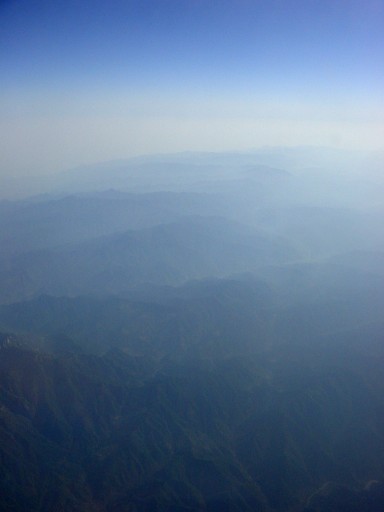 The plane offered a rather hazy view of the Quing mountain ridge





Swooosh!
Arriving in Guilin. At least 35 centigrades and very humid. Sticky!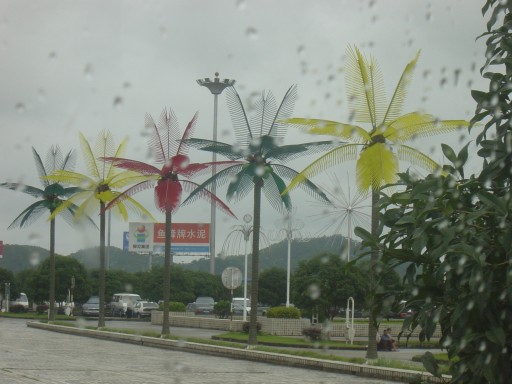 They've got real palm trees too...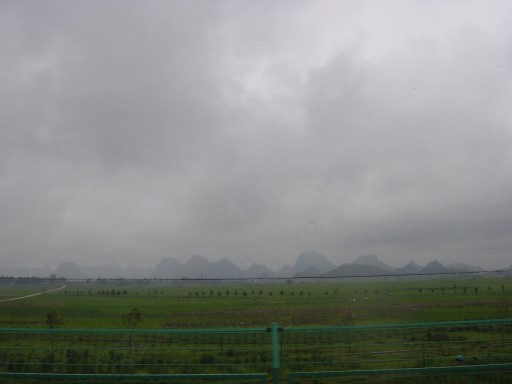 On our way from the airport we immediately gazed at the funny looking mountains. I have never seen anything like these ones before - and there's more coming!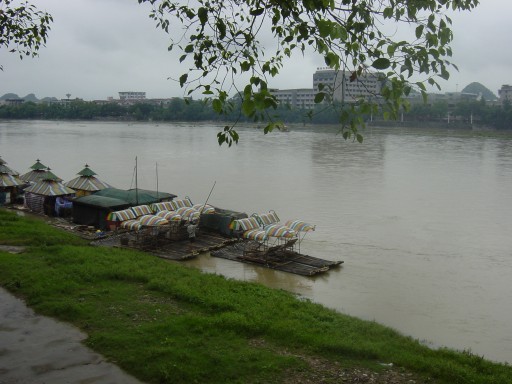 A few glances of Guilin, and the river running through the city.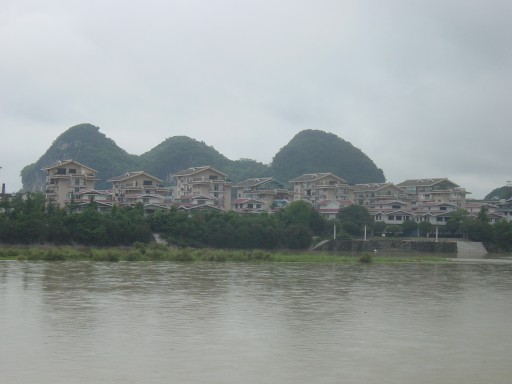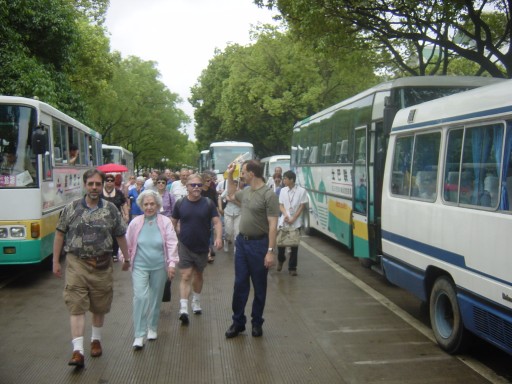 We offboarded to have a look at...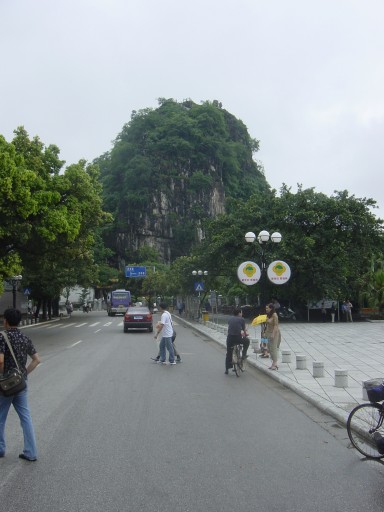 ...this particular hill.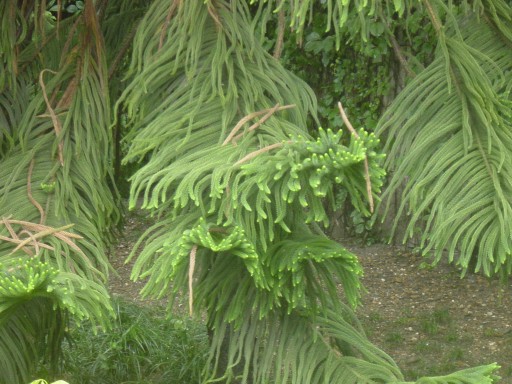 Right next to it, a nice little park.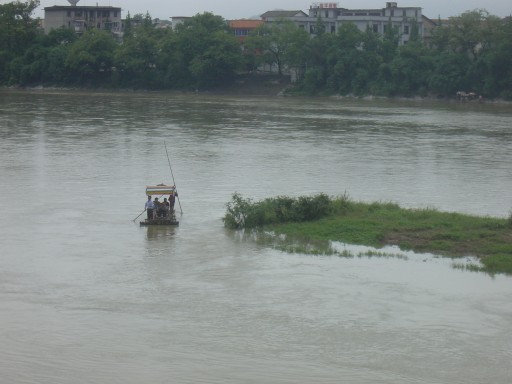 And the river.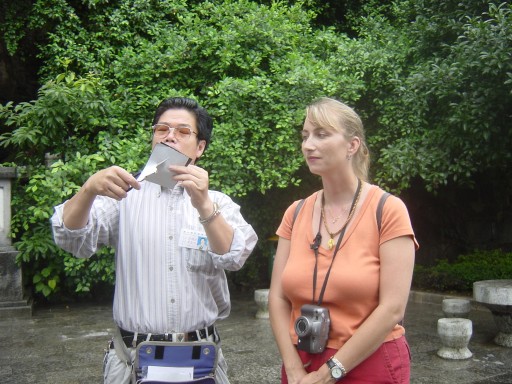 And the vendors.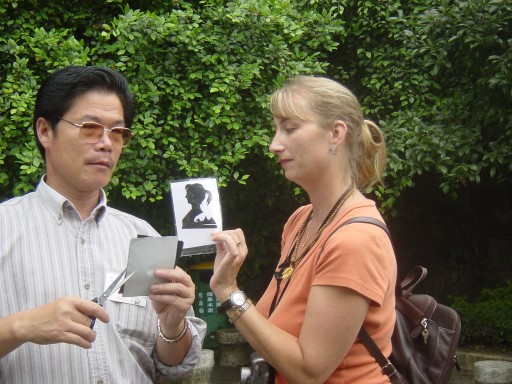 Wow - pretty good!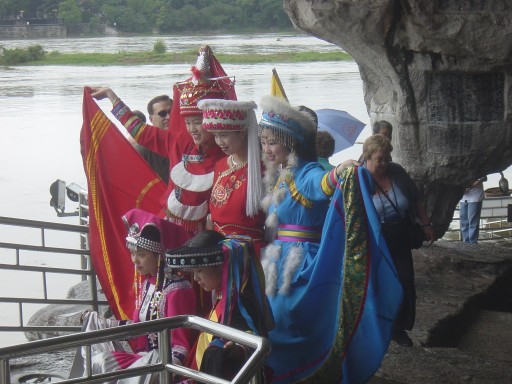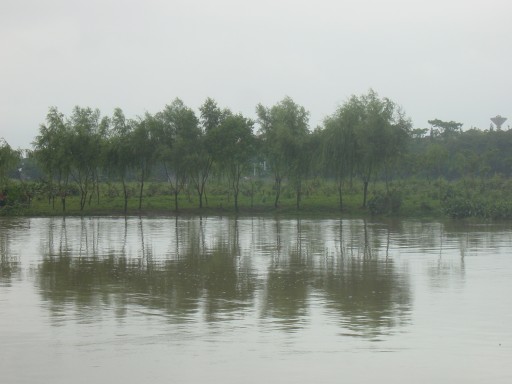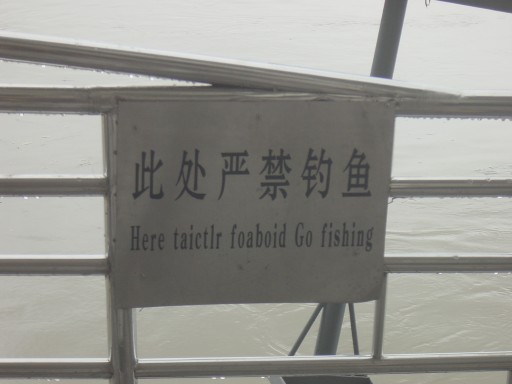 I should have brought my fishing gear.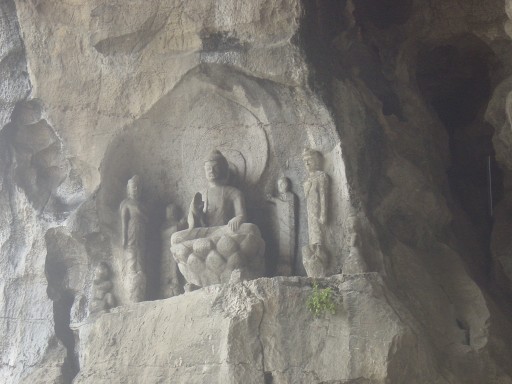 There are caves under the hill, one of which has hundreds of carved Buddhas.
Sorry, I did not take photos of them all...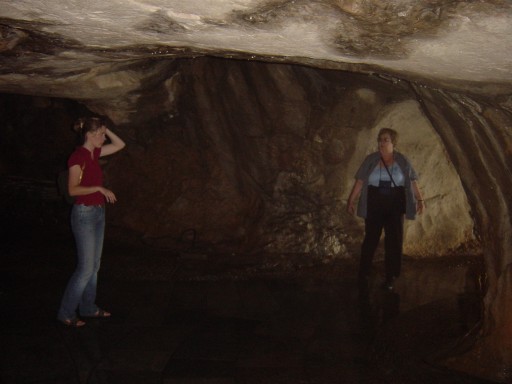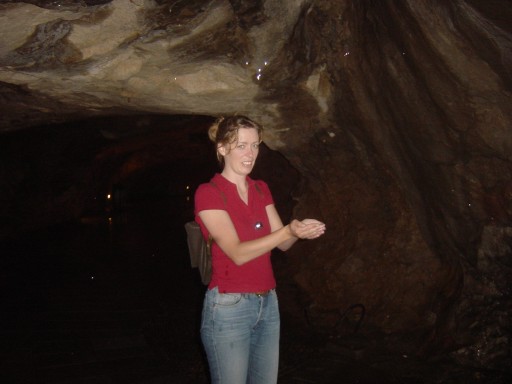 It had rained heavily the same morning, and it was still pouring inside the caves.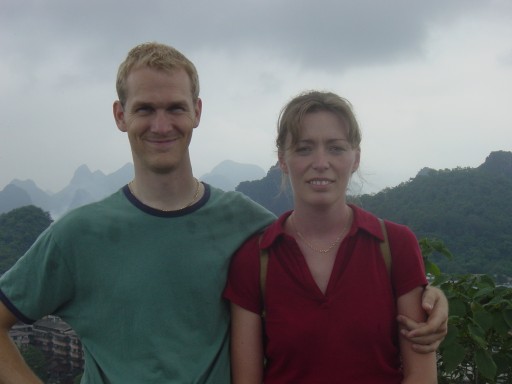 So, to get dry, we climbed the hill instead.
Anyhow, that didn't work either. Still sticky!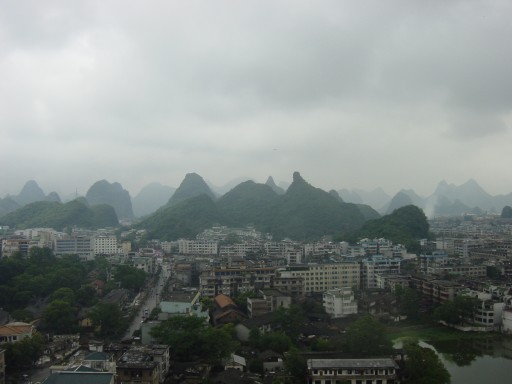 The city is beautifully framed by these hills.


Tour de hill (movie file)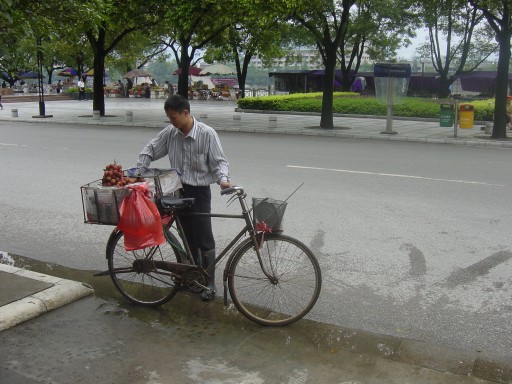 Hello! Sir! Only one dollar! Hello! Two for a dollar!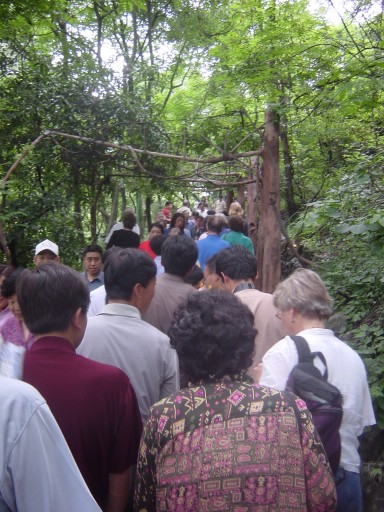 Next stop: Guilin's Reed Flute Cave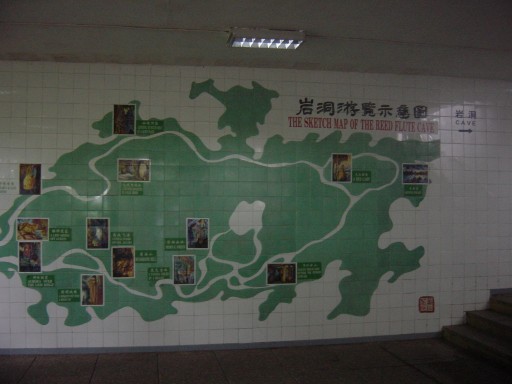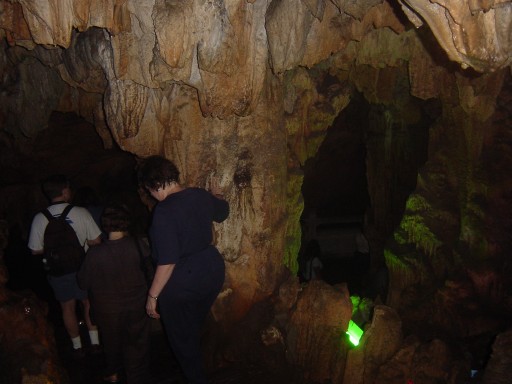 going in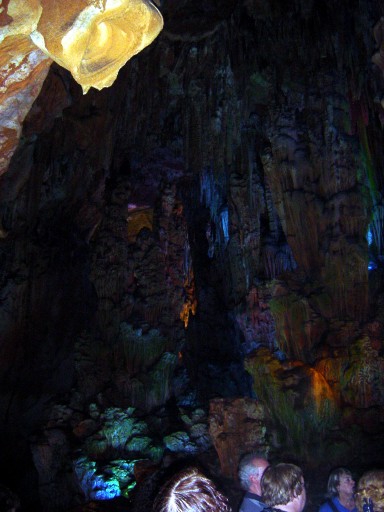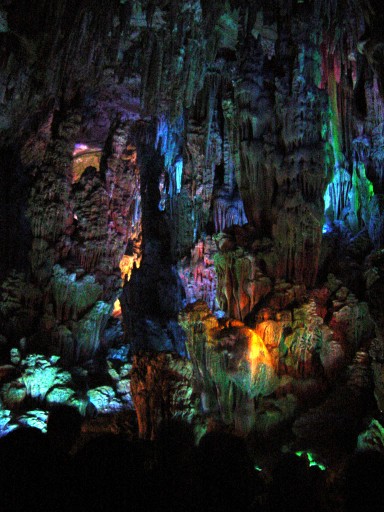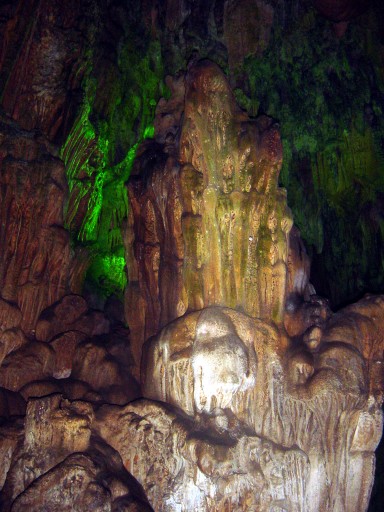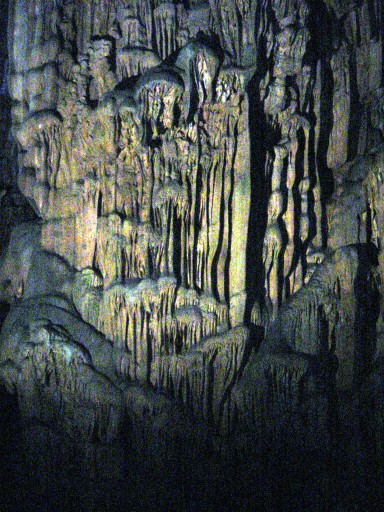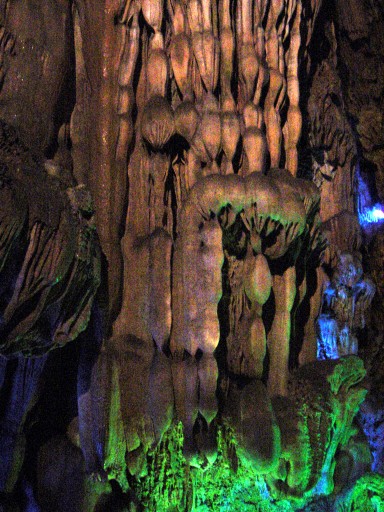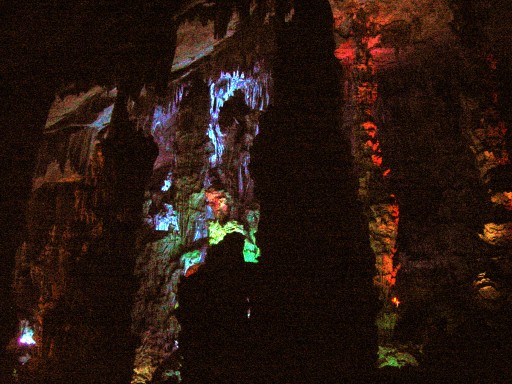 very large caves...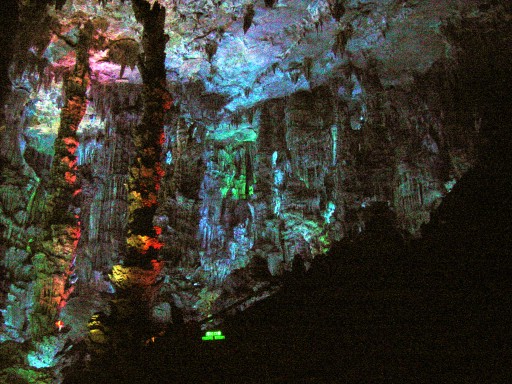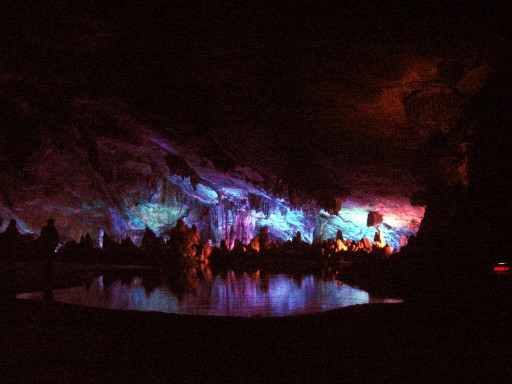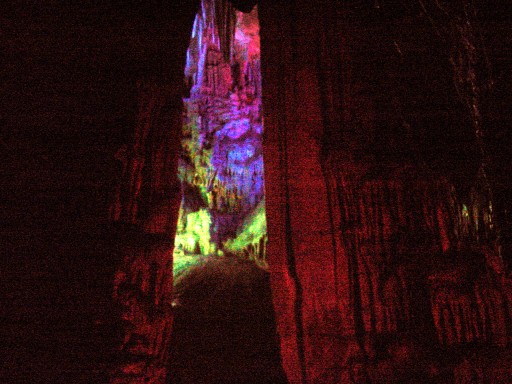 The whole place does actually remind you somewhat of Las Vegas...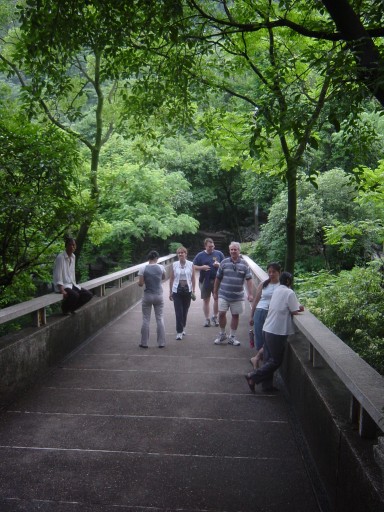 Out in the open again.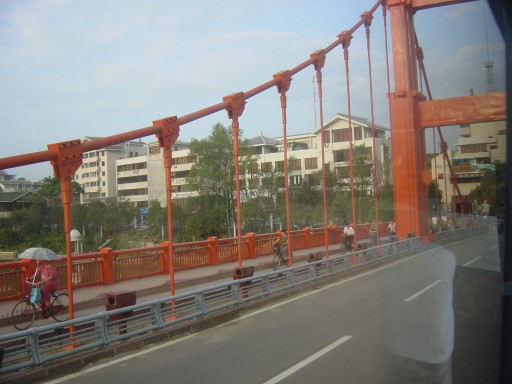 Guilin has a Golden Gate of their own!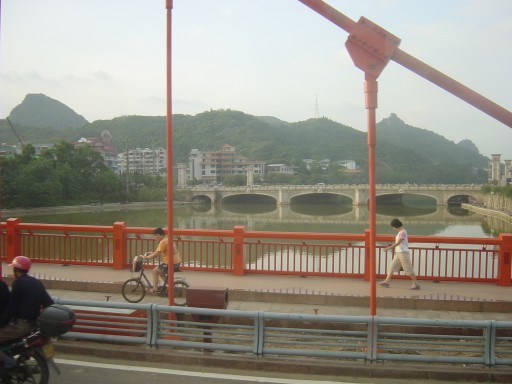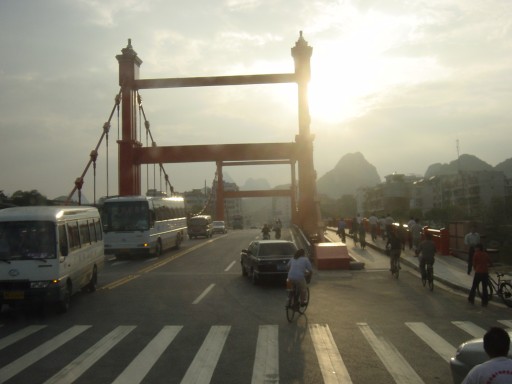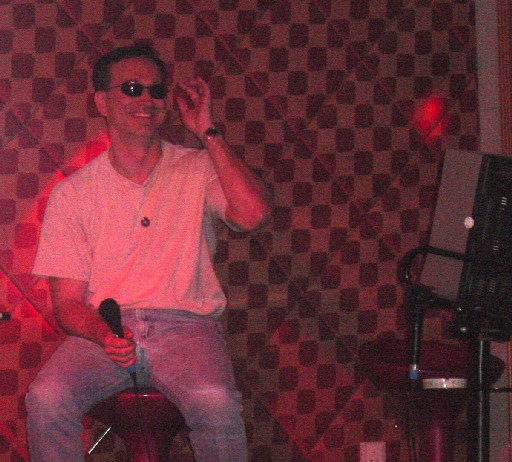 Late night event: Karaoke bar for the celebration of Mark's almost even birthday!


As Mark enters the room, we all burst into song (movie file)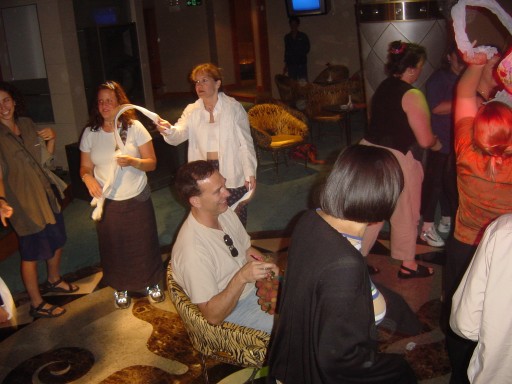 He got surrounded by dancing ladies, swinging their scarves, singing Hua Fei Hua!


See the dancing ladies making matches (movie file)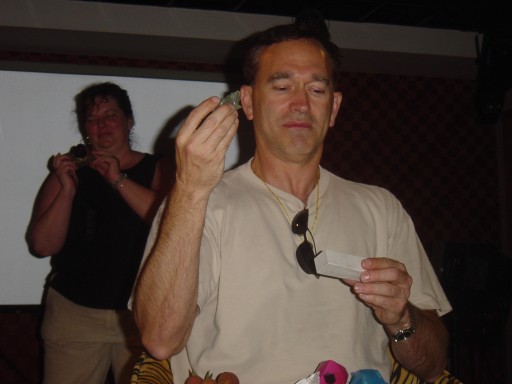 So we gave him a green toad, who seem to have swallowed his room key...?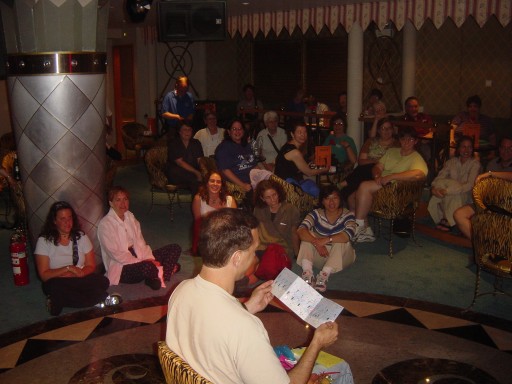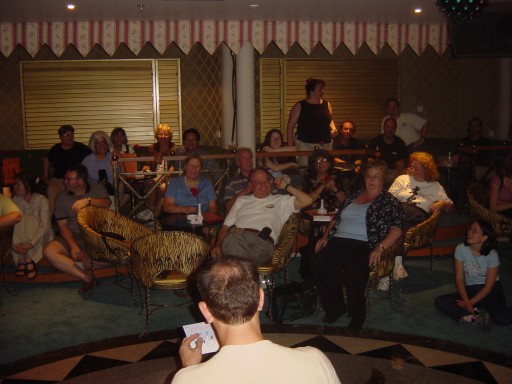 We all gathered up to hear him perform....


..."I love you just the way you are" (note: 28MB movie file)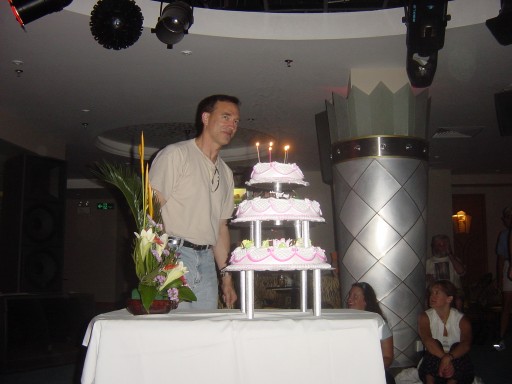 Happy birthday, Mark!


Proceed to Day 11