First winter kayaking
December 20, 2010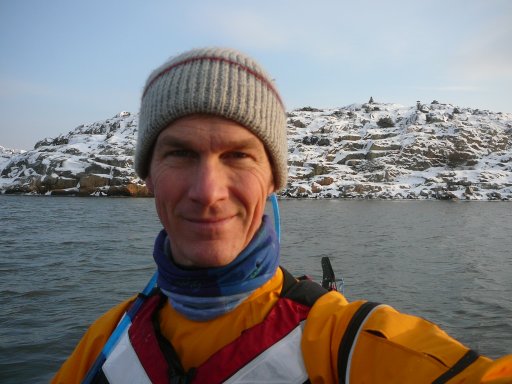 Ah, one happy camper heading out for the season's first winter kayaking!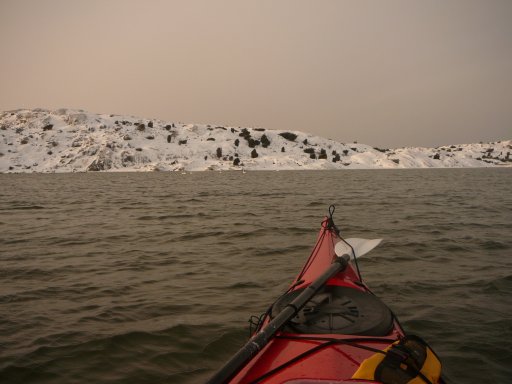 winter is often especially peaceful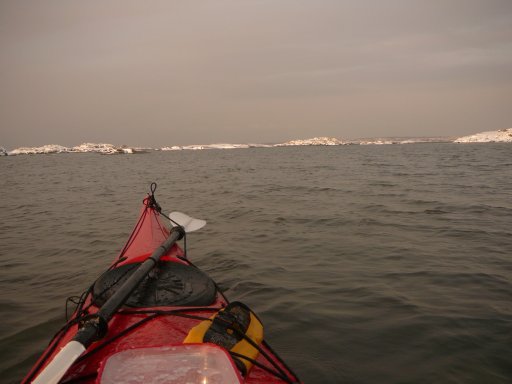 plus, no other boat traffic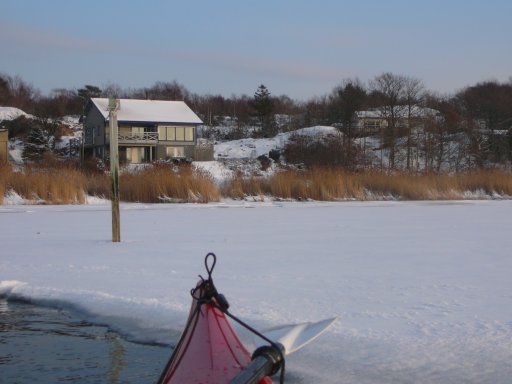 Our waterfront home...but our beach is not quite accessible this time of year.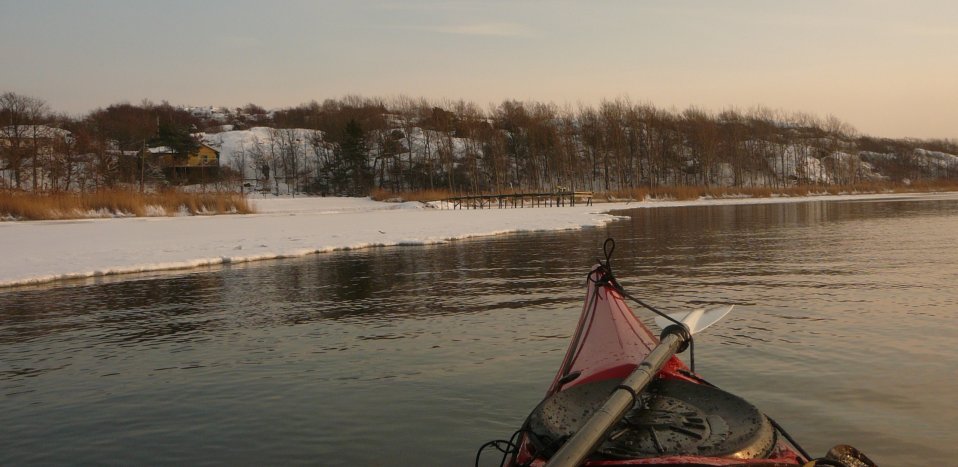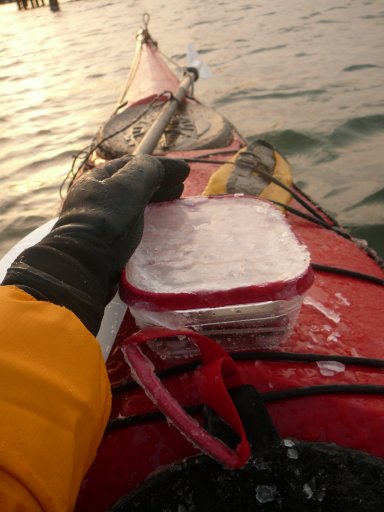 The dripping from the paddle freezes over. Good to keep the phone and camera in a box.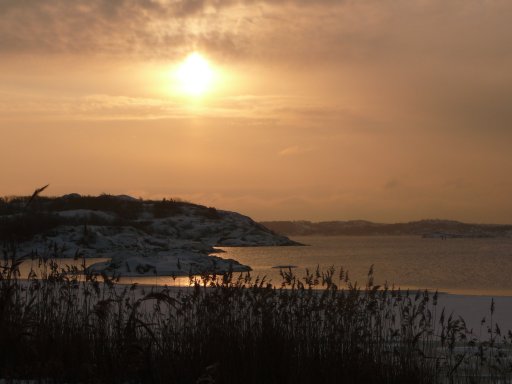 I'm just sayin'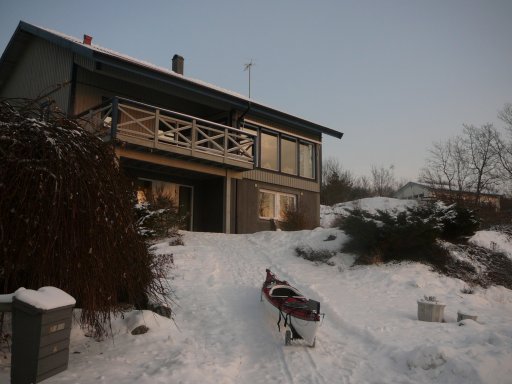 heading back home with the kayak on wheels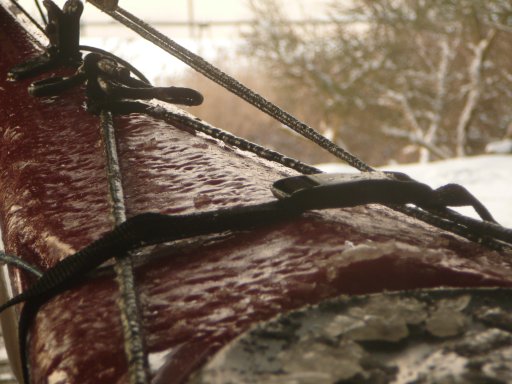 all iced over