Lava tunnels
June 17, 2009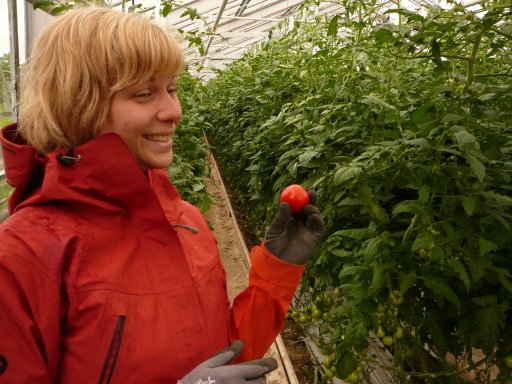 Geothermal water is allowing Icelanders to enjoy domestic fruits, veggies - and even bananas.
The big challenge is to produce enough electricity for lamps during the dark winter season.


| | |
| --- | --- |
| | (Lord of the rings, anyone?) |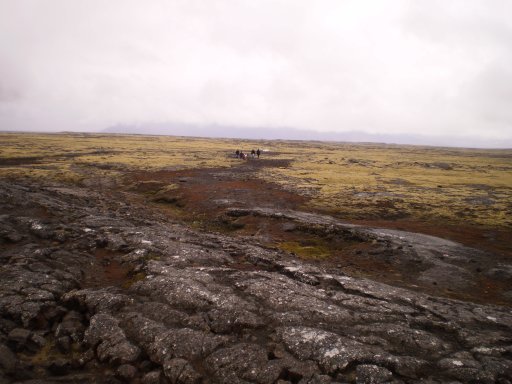 After a long drive through lava desert, we park and hike out to explore some lava tunnel caves.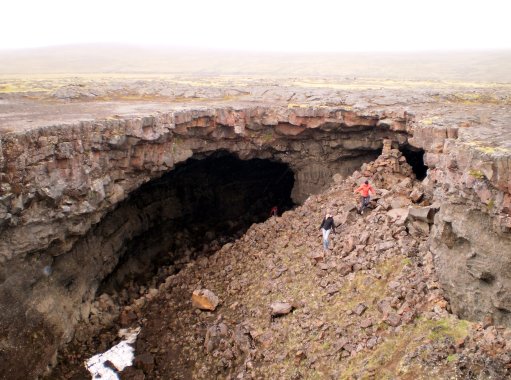 We descend into an undergound labyrinth of rocks, caves, and tunnels.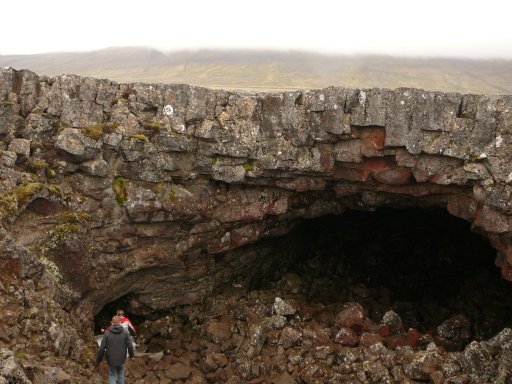 They are massive in size.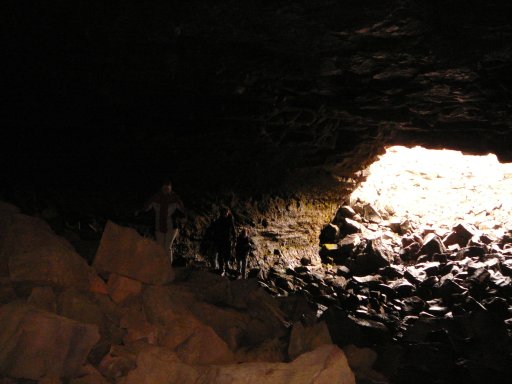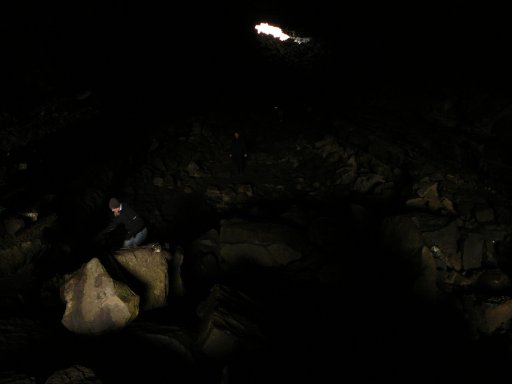 and very dark in places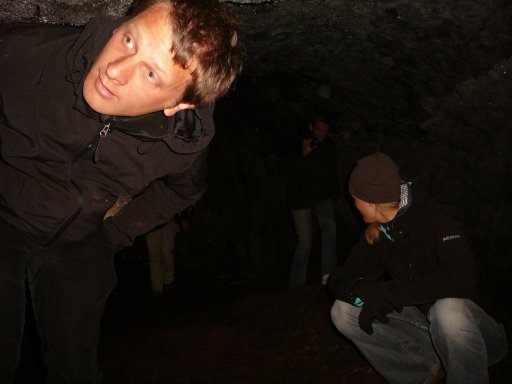 Martin, Christine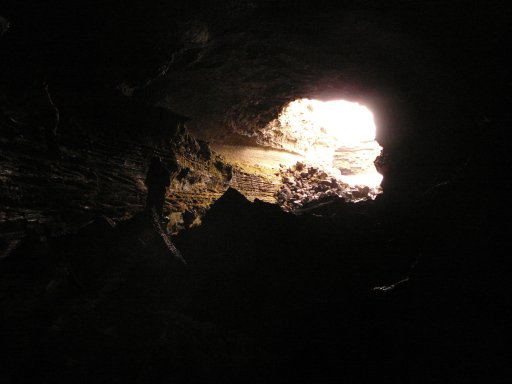 bright light ahead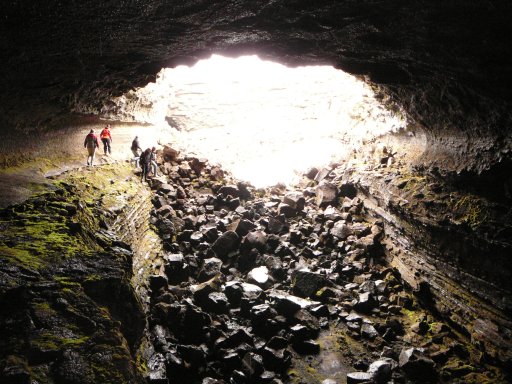 another opening to the ground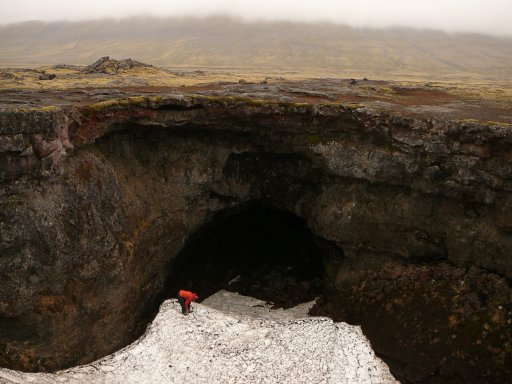 we continue through several tunnels and openings, before coming back up to the surface.
Slippery, fun.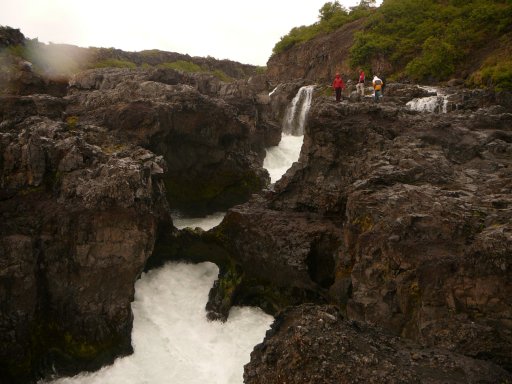 With lots of glacial water, there are many waterfalls.
This one, Barnafoss, runs through arches and down stairs.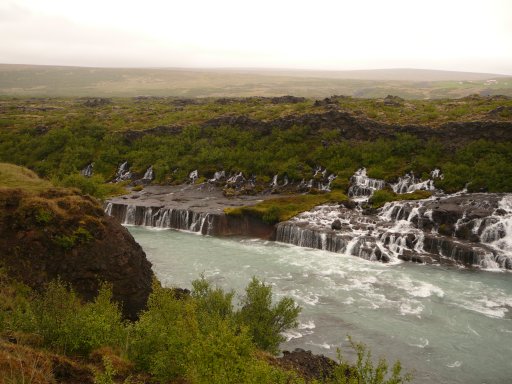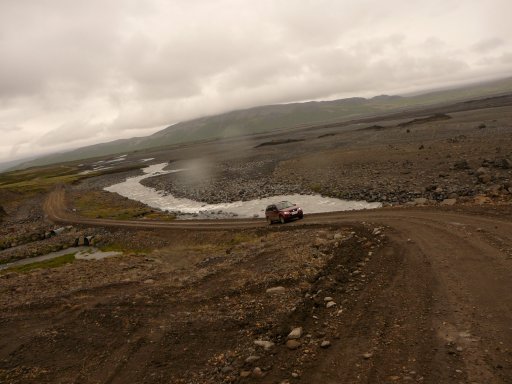 on to new sights






through an endless rock desert




| | |
| --- | --- |
| Back in Reykjavik, we catch the last few hours of the national day celebrations. | |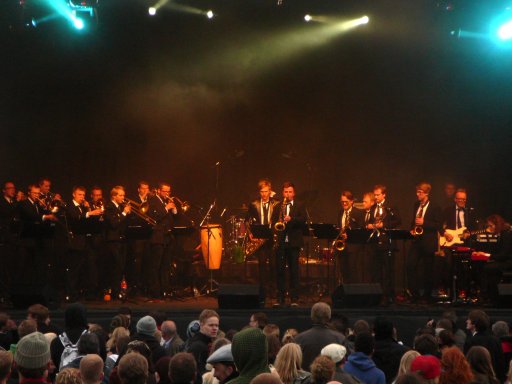 The jazz fusion band sounds really great





There's also a chance to meet up with Hallgrimm, Inga's dad.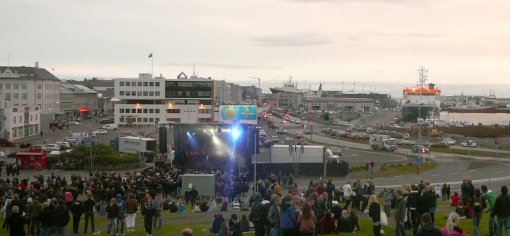 This town does not sleep, the sun barely sets.