Thistlegorm
January 23, 2008
Everyone on our trip has contributed to these photos. Each photo has the photographer's name embedded in the filename. Right-click a photo and select Save As... to see the filename.
Werner Lau Dive site description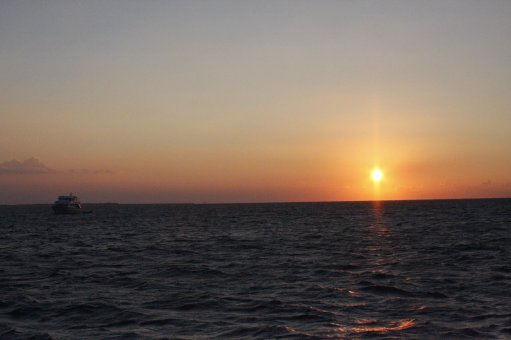 At the break of dawn, we arrive to the wreck of Thistlegorm. An almost intact British warship, sunk by Germans to 25 meters depth.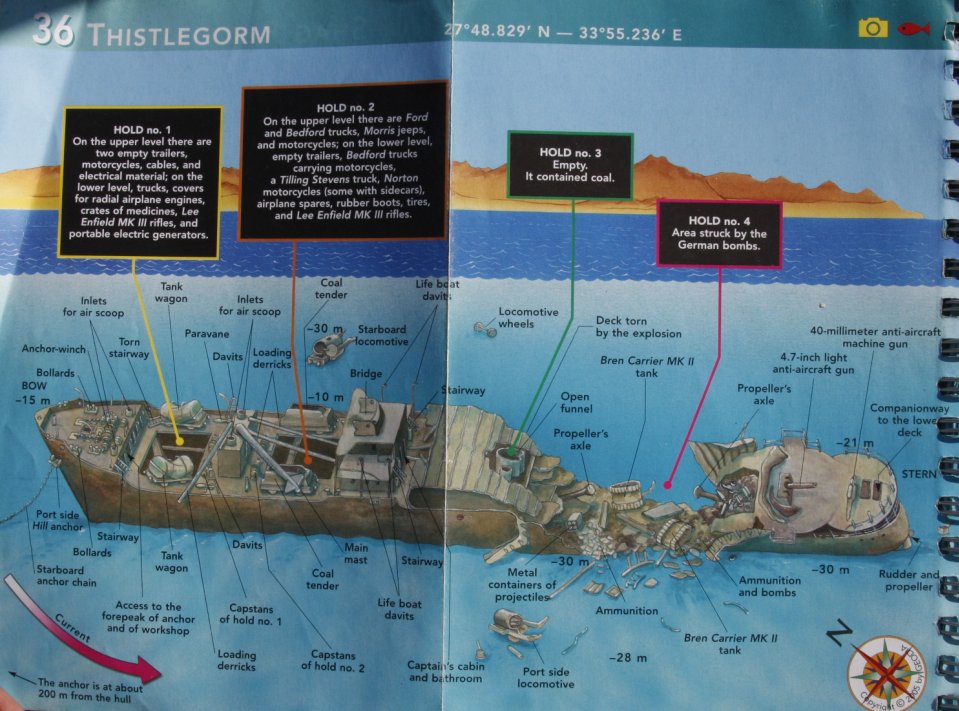 from our guide book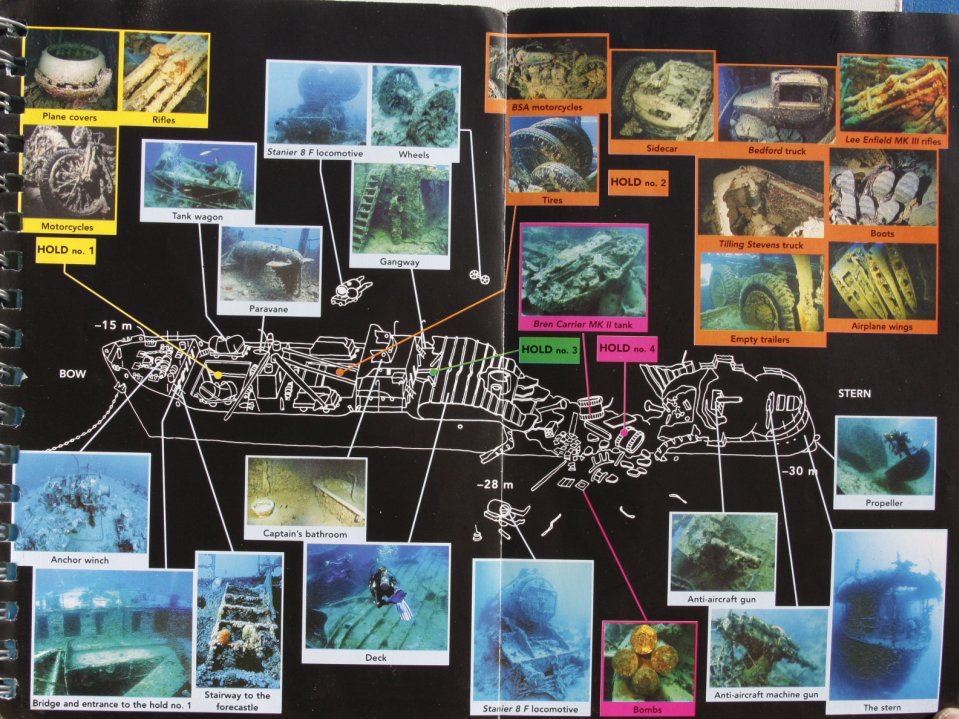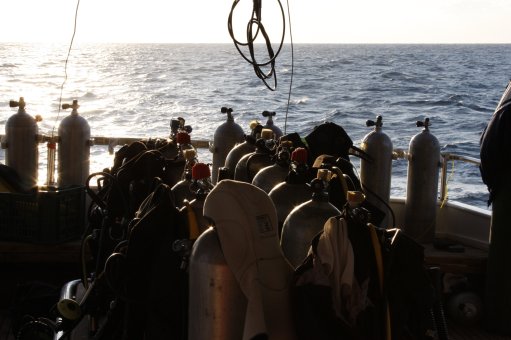 Our gear is waiting.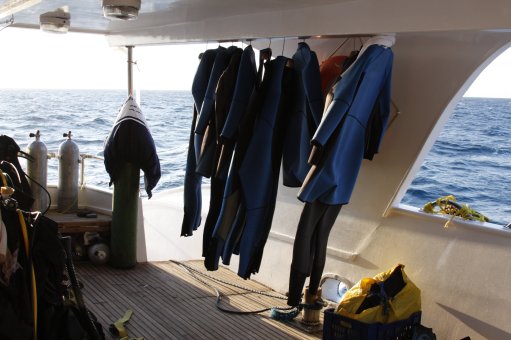 Suits are all dry.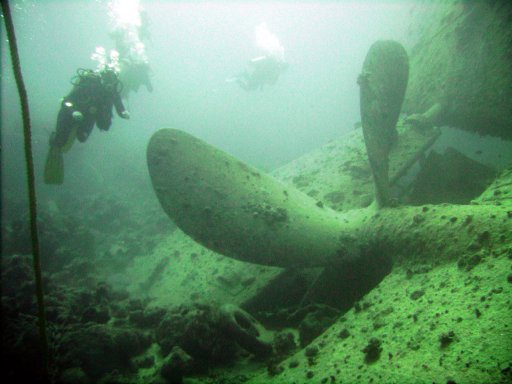 Let's go explore - my first wreck dive, ever!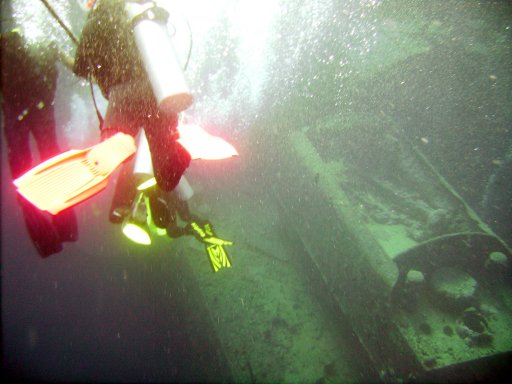 Once below the surface, you see the whole ship underneath.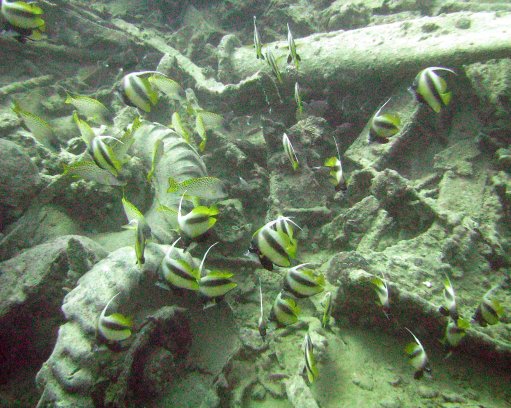 fish and tires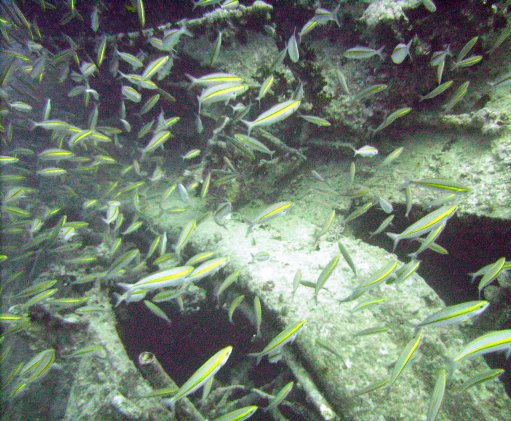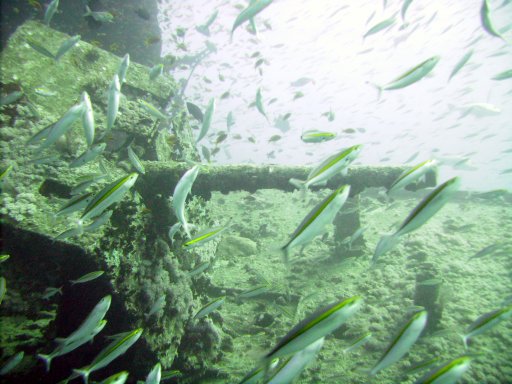 The Thistlegorm is home to thousands of fishes, and guns...





...and ammunition...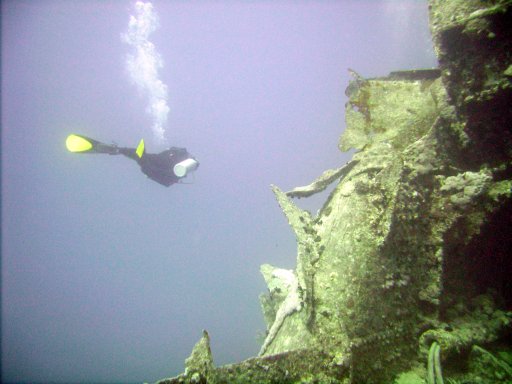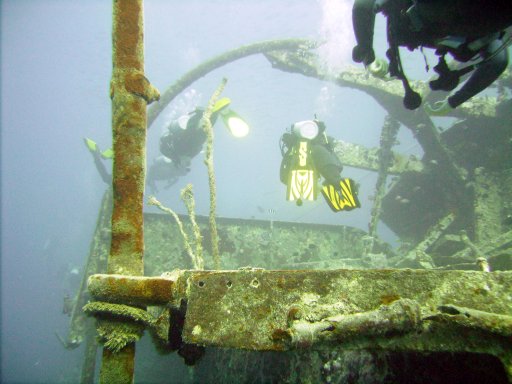 Because of its large size, interesting cargo, and shallow depth, Thistlegorm is probably the most famous wreck in the world of scuba diving.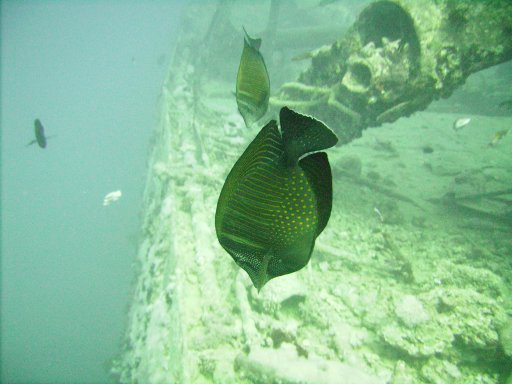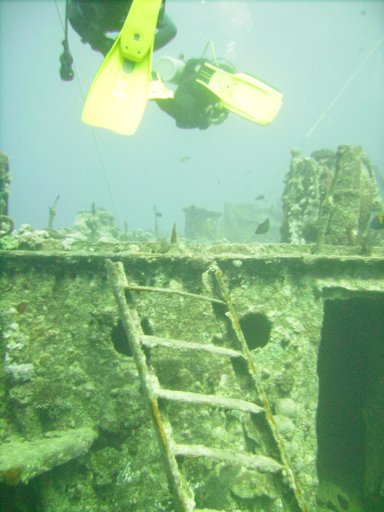 upstairs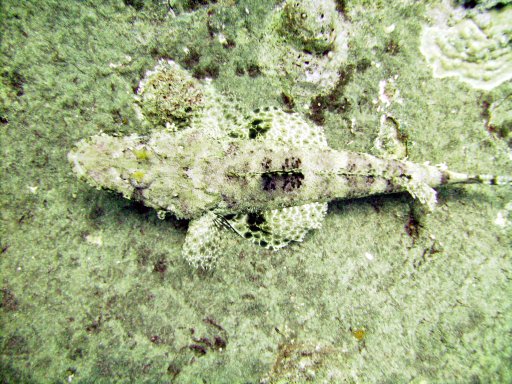 I takes a good look to spot this camouflaged guy





Standing upright, she is basically intact - except for a large hole caused by a torpedo.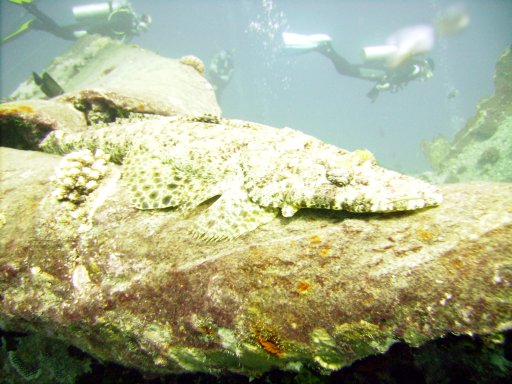 a home to many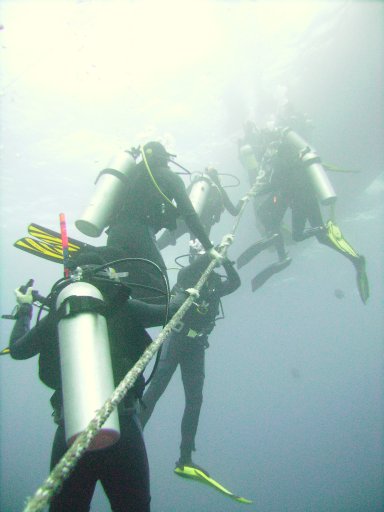 we go back up along our mooring line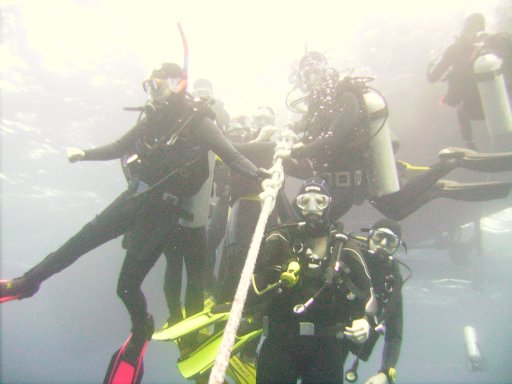 safety stop - 5 meters to 3 minutes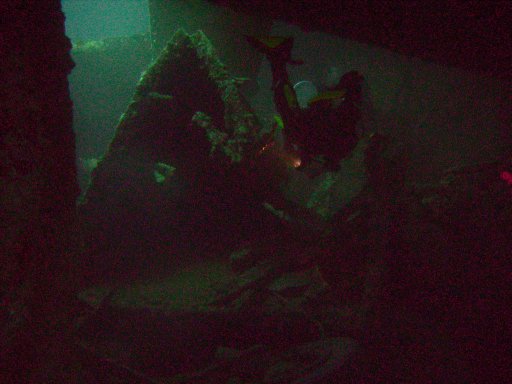 Three hours later - after a nice lunch - we're back down again.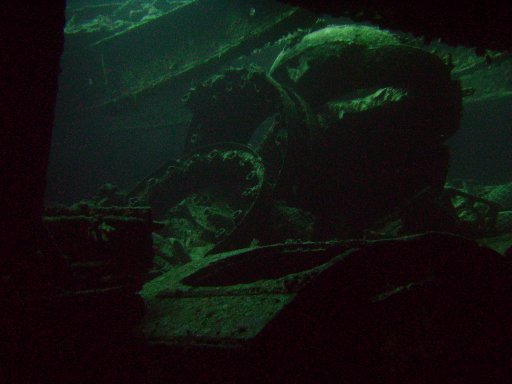 This time we explore some of the inside.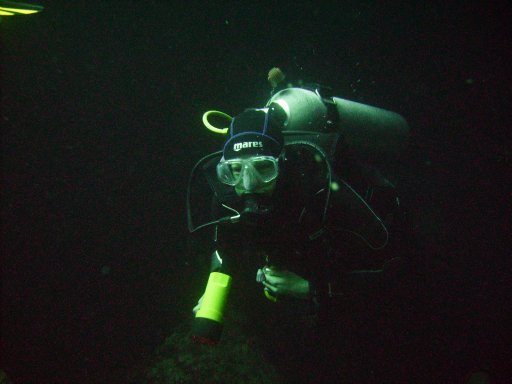 flashlights are needed, it's quite dark inside


| | |
| --- | --- |
| | No less fish in here |


old batteries





Me, during my 20th dive, ever.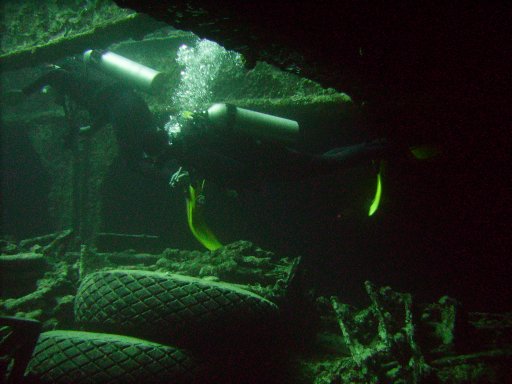 A shipful of trucks, motorcycles - and boots. Almost everything is sitting there, intact.
I even snuck into the driver's seat of a 1940's truck.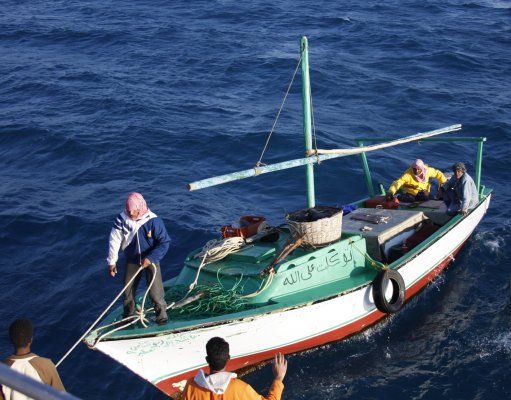 Another surface break before our evening dive. An small fishing boat stops by.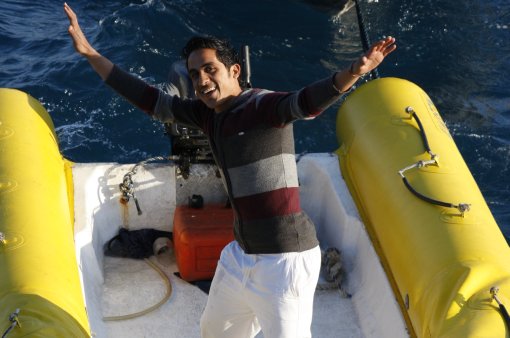 our bartender (yes, we had one) is striking a pose in the zodiac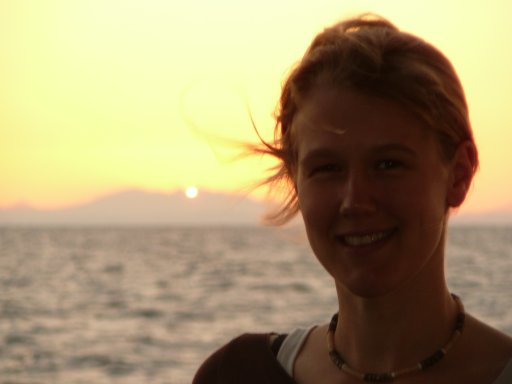 Christine







A full moon on the rise...perfect for our night dive.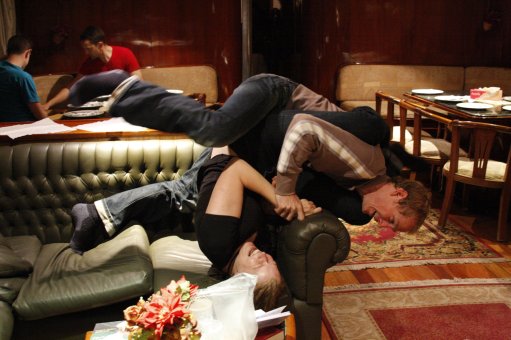 Christine and I burning some extra energy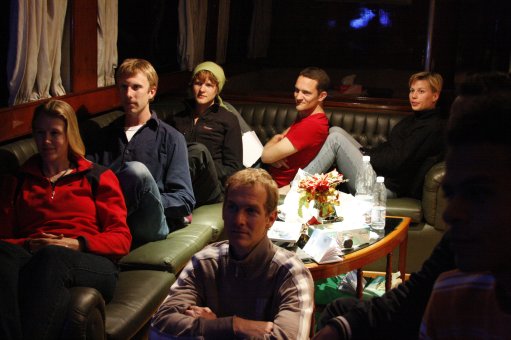 All lined up for more video facts about Thistlegorm...before our full-moon night dive around the wreck. We're the only ones on site - very unusual for Red Sea diving.

==> Giannis D and Marcus