Stockholm Quarneval
May 10, 2008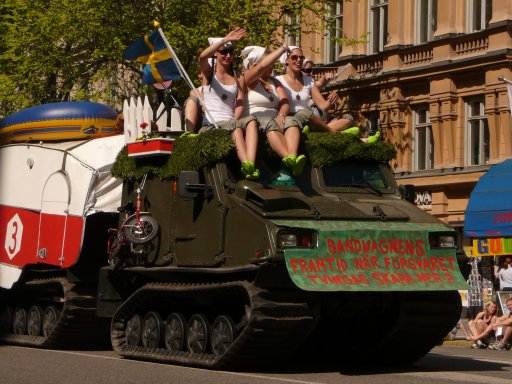 Stockholm has its own carneval (a small copy of the Gothenburg one, it turns out :-)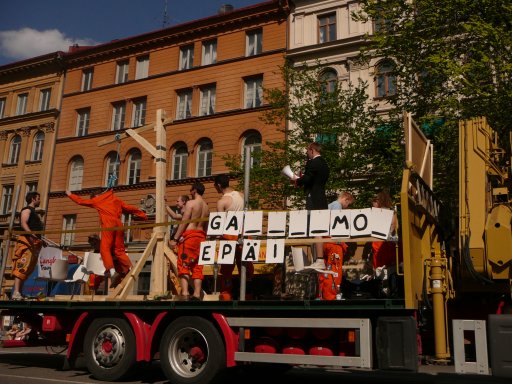 University students build floats depicting latest news and events, and parade through town.
"Guantanamo Hangman"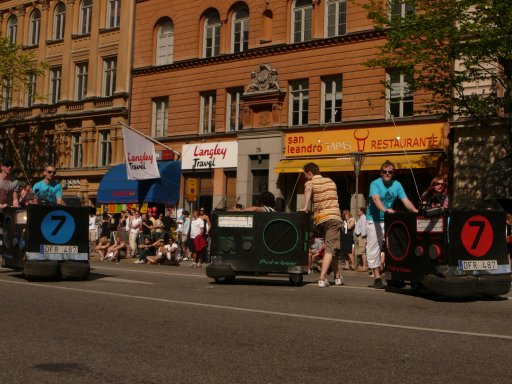 In Sweden, we call the bumber cars "the radio cars", hence these radios on wheels.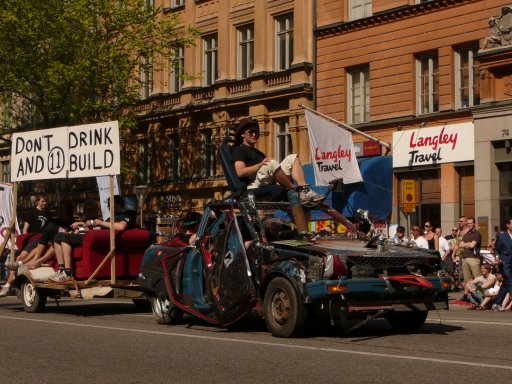 They build their own floats of course. The whole building process is also a good party.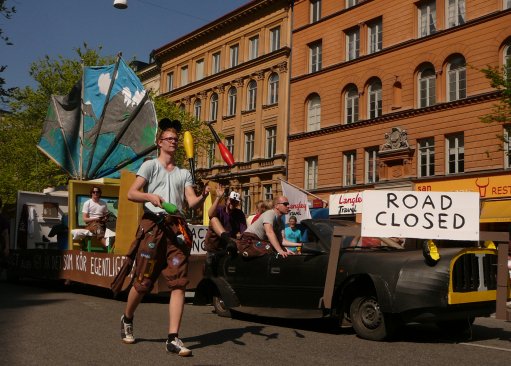 Swedes would recognize this one on the spot (from Donald Duck's camping trip with Goofy and Mickey Mouse)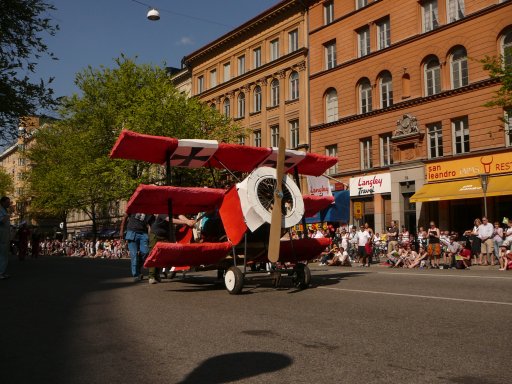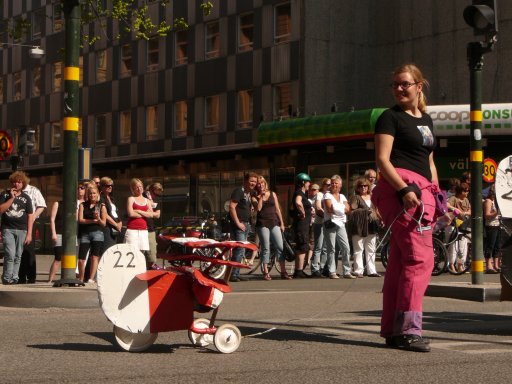 baby jet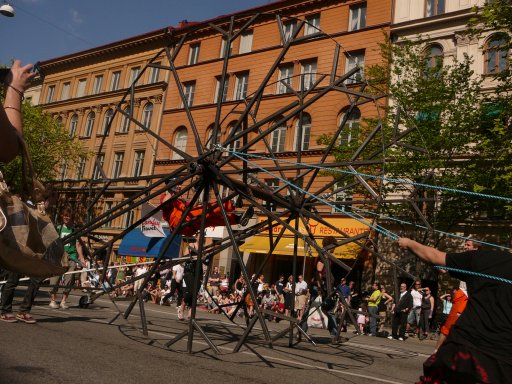 inside a giant steel wheelie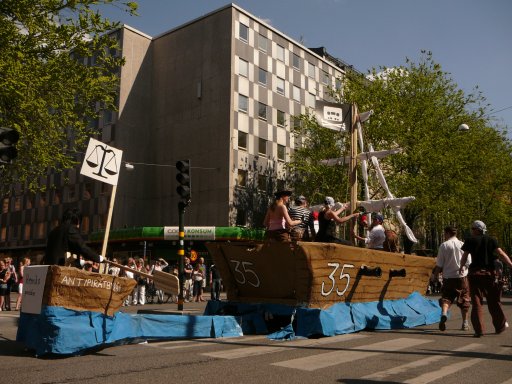 This would be the Pirate Bay...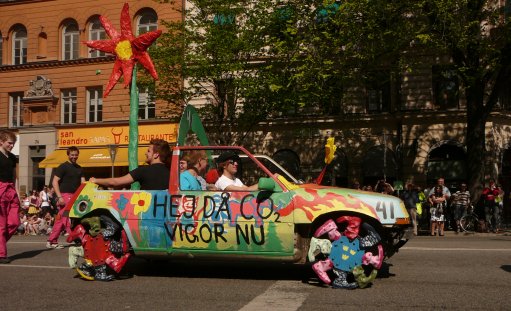 "green energy"





enjoying global warming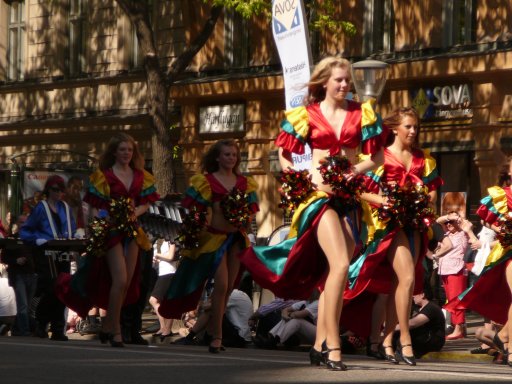 speedy music parade (332 kB movie file)





toast art - mosaic with differently toasted bread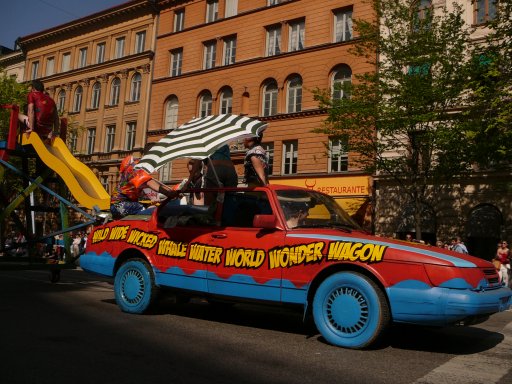 water crafty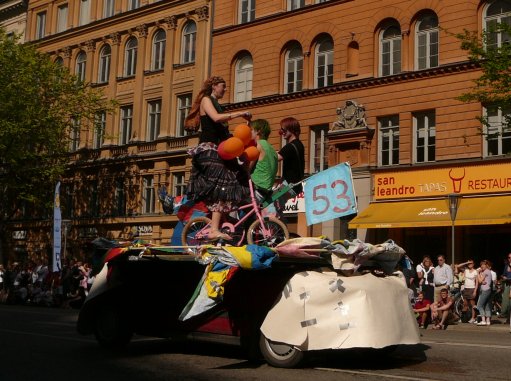 spinning motion (555 kB movie file)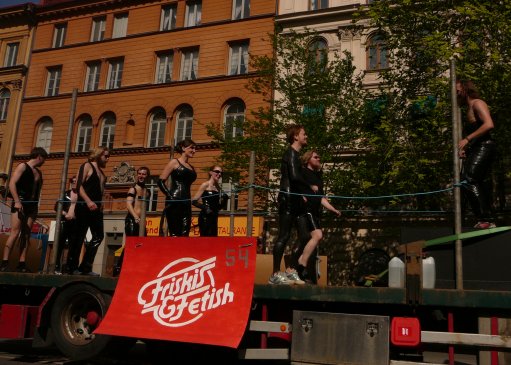 making a fetish out of our local Weight Watchers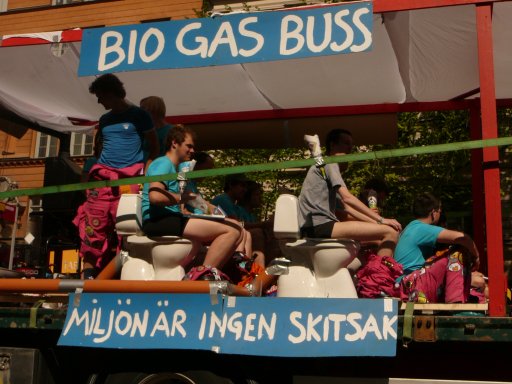 gas driven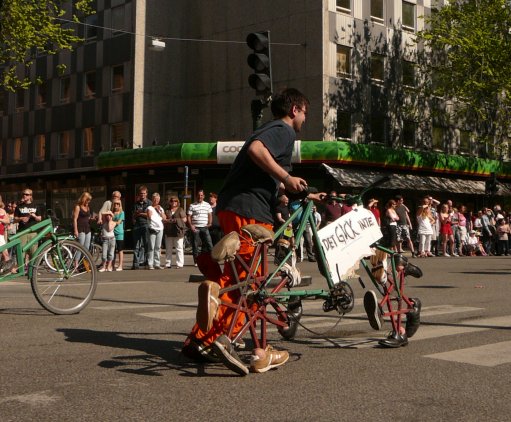 pedal to the metal bicycle (with a broken chain)





The Fuzzy Volkswagen






two halves of the same car...separated
[one of many participants brought in from Gothenburg :-]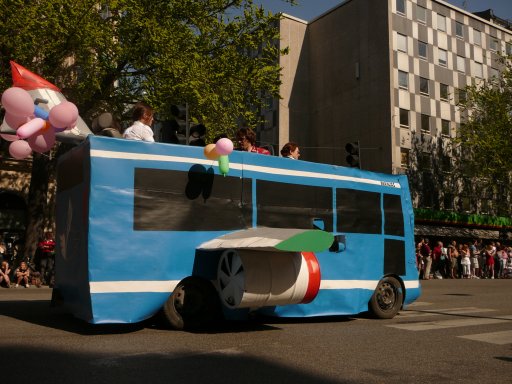 Airbus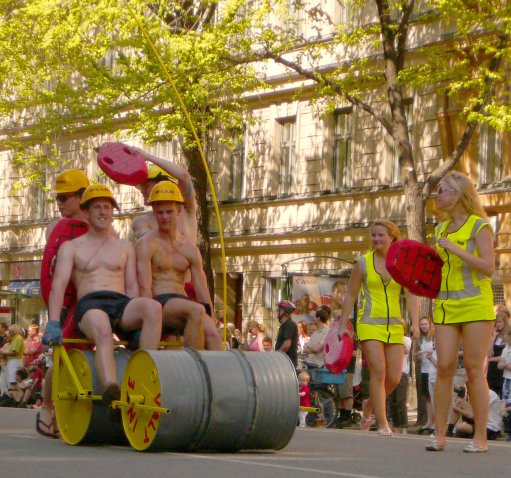 road worker stereotypes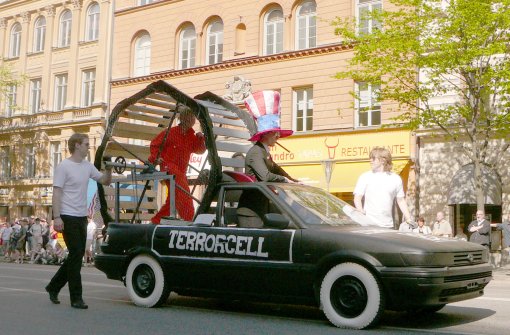 "terrorist cell driven" (the fugitive appears courtesy of Guantanamo Bay)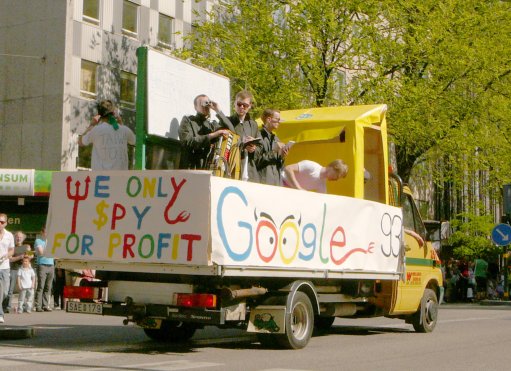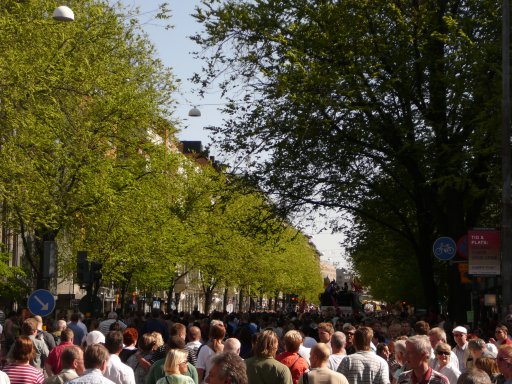 The city grinds to a pleasant halt during the parade.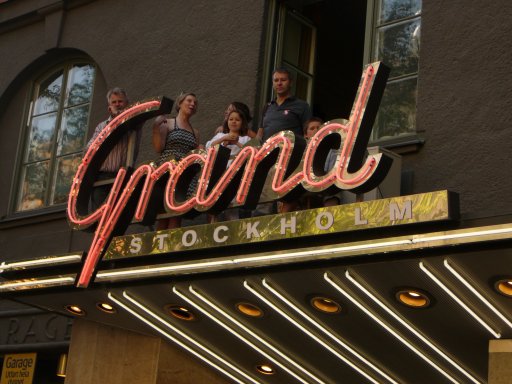 People watch from everywhere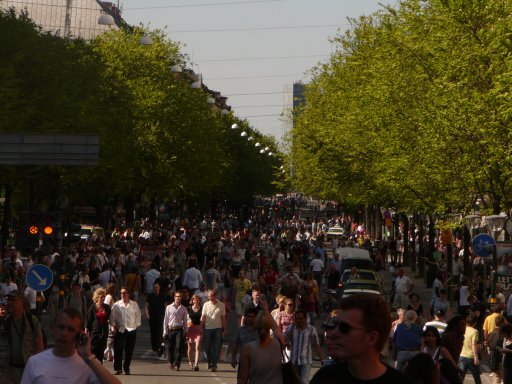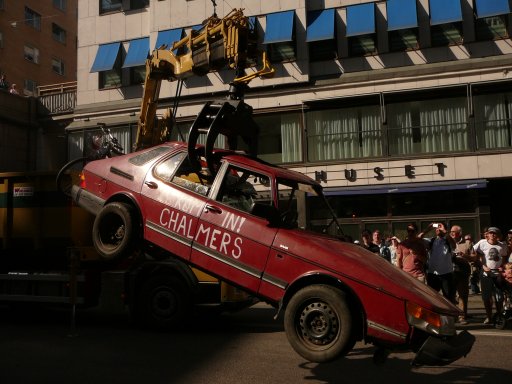 Trucks are trailing the parade, picking up "debris"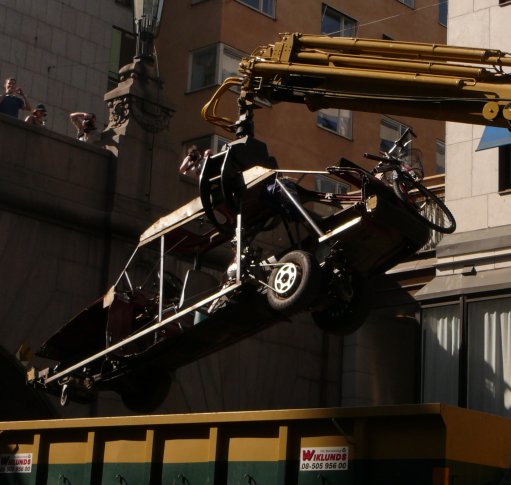 notice the half bike on the back