Start work in Stockholm
March 1, 2007
by Christine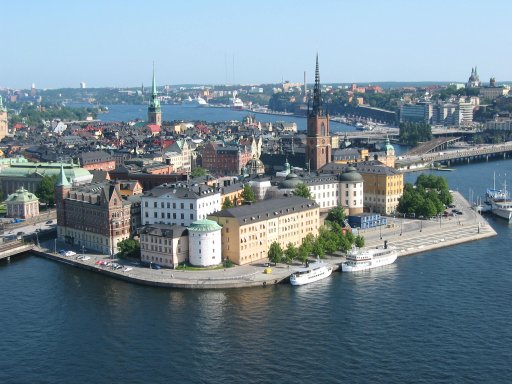 On the 1st of March I go up to Stockholm to start my new job as Senior Project Manager at Electrolux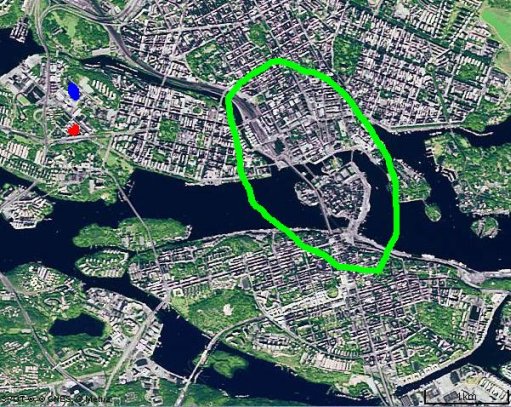 Electrolux has its head office in Stockholm, located where the Blue dot is. My new apartment is where the red dot is
Stockholm CBD is circled in green.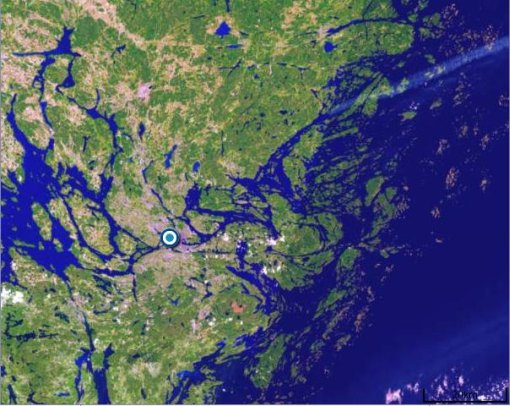 As you can see, Stockholm is surrounded by a huge archipelago, and although quite far from the very coastline, the city is built on islands and surounded by water.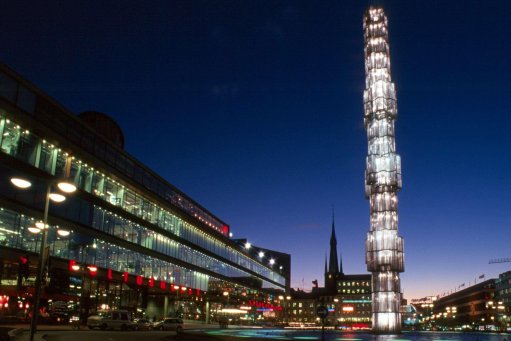 Sergels square, the very heart of Stockholm City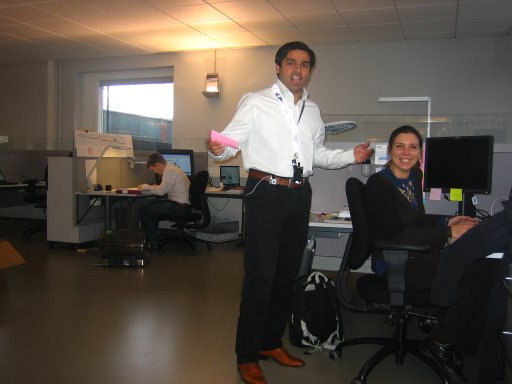 One of the fist days at work, my Indian colleague Girish and my Italian colleague Elisabetta
Thanks to this mix of nationalities, English is still the every day working language, which feels great.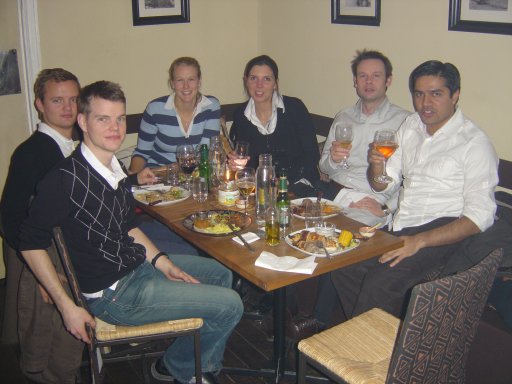 The whole Primary Development team within Dishwashers (my new field, doesn't is sound exciting :-)
Clockwise: Björn, Niklas, Me, Elisabetta, Stefan, Girish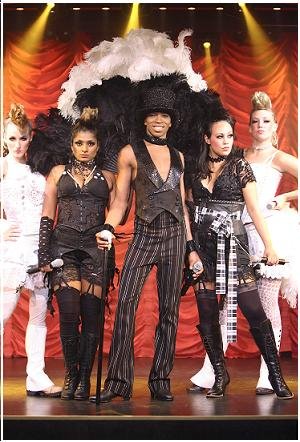 Hannes was with me for my first week in Stockholm, and for my birthday he took me to Wallmans Salons; a cabaret dinner show that is very famous in Sweden.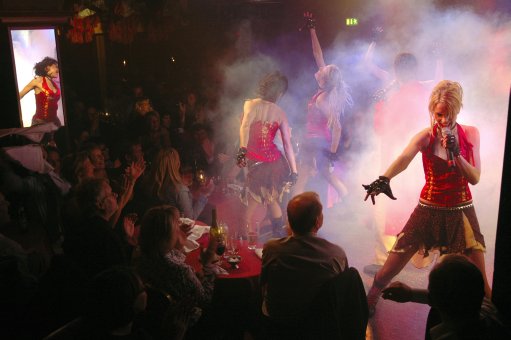 We had some of the best seats, right next to the stage.
And the show was excellent, of course!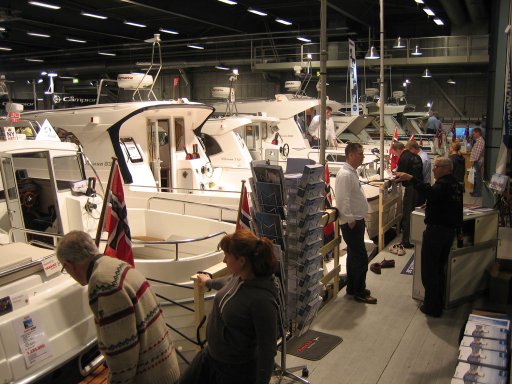 We also took the opportunity to visit the Stockholm Boat Fair. Largest maritime fair in northern Europe.
3 hours was not near the amount of time we would have needed to look at all the beauties there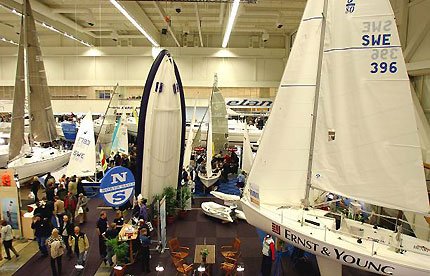 Over 100 000 people visit the fair during the week it is on every spring.
We already look forward to next year's fair! :-)