Britta & Emely's birthday
march 24, 2007
by Christine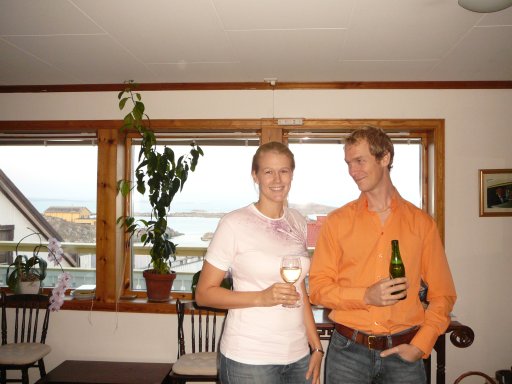 My good friends Britta and Emely have their birthdays only a few days apart, so this Saturday we all headed out to Britta's sister's house on Fotö, in the archipelago, for a birthday dinner.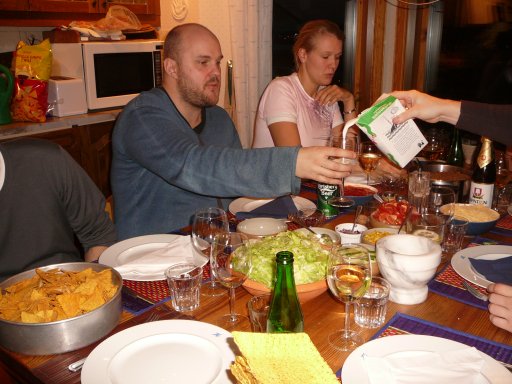 Tacos!
(Yes, I know you think we're a strange people who sometimes have milk with dinner ...)





No Tacos without Tequila ...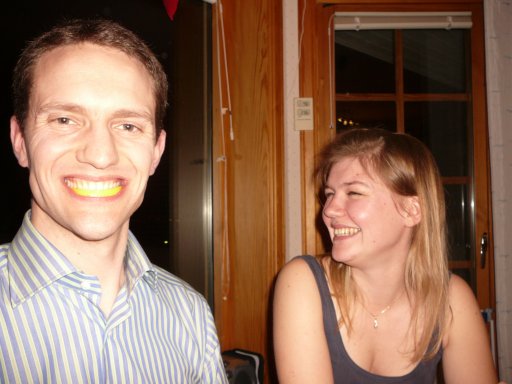 ... but you shouldn't eat the lemon!
David, Britta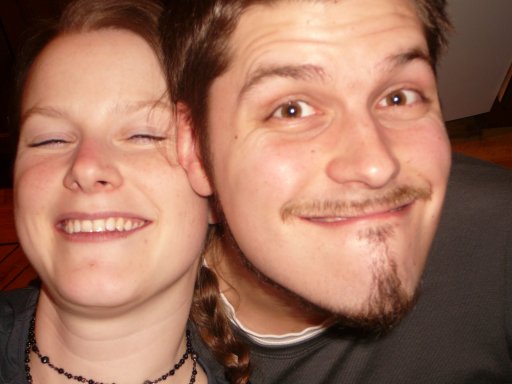 Emely and Nicola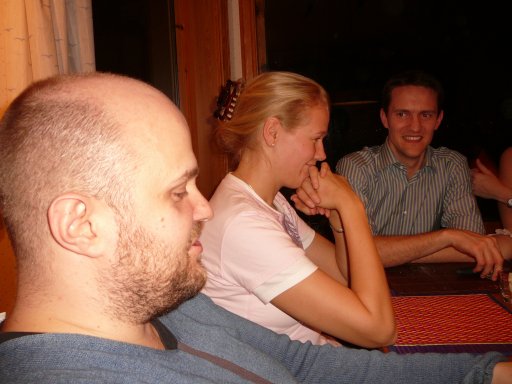 Henrik, Christine and David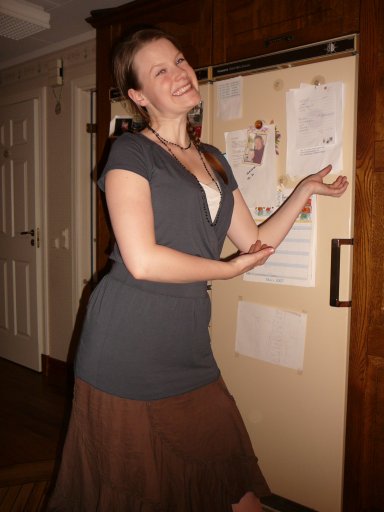 Emely about to present the cakes. There were two of them, as Emely and Britta had made one each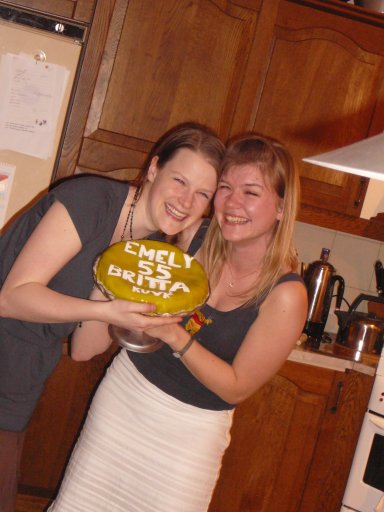 Britta had made a (very yummy) classic Swedish "Princess cake", which they decorated with names and combined age
(and then someone else added some more text at the bottom that we should not attempt to translate ....!)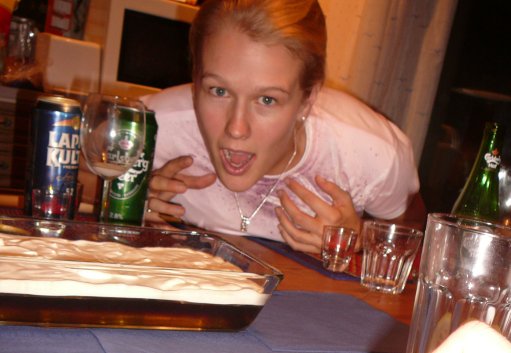 However, Emely's cake won price for best innovative thinking: a "Hot Shot cake"!
Galliano at the bottom, then coffee, and whipped cream on top - it looked just like a cake should ... from above.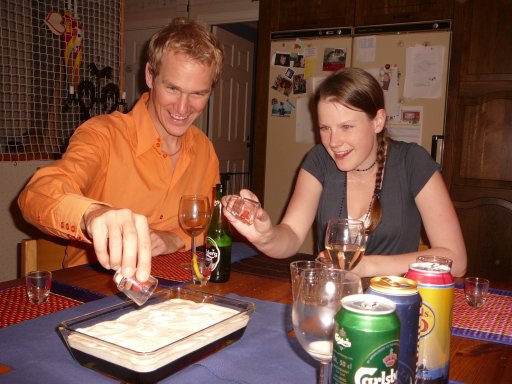 Hannes and Emely about to dig in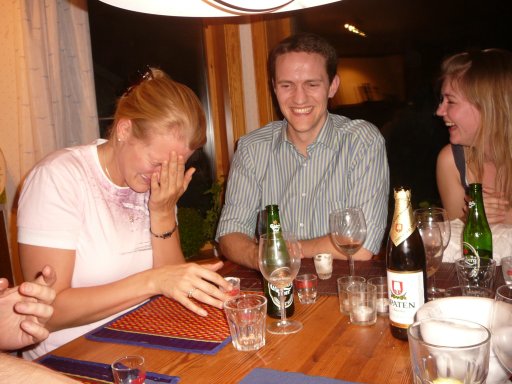 A few pieces of cake later ....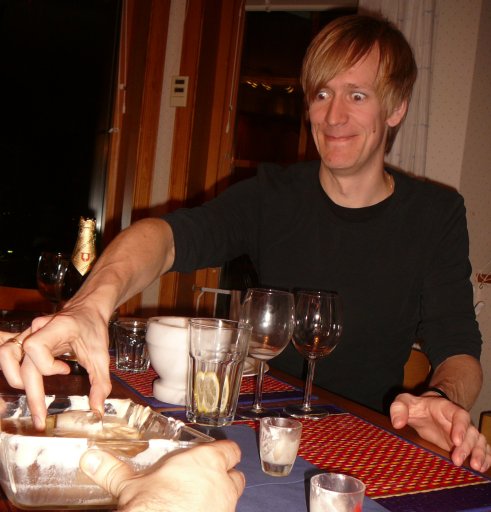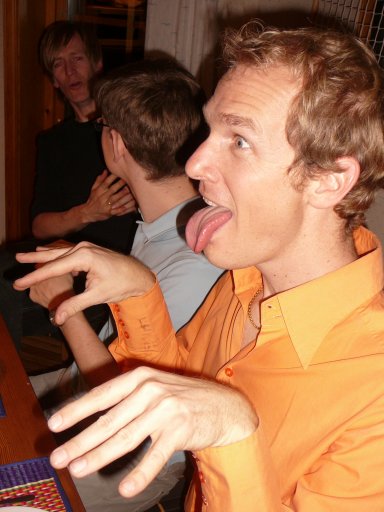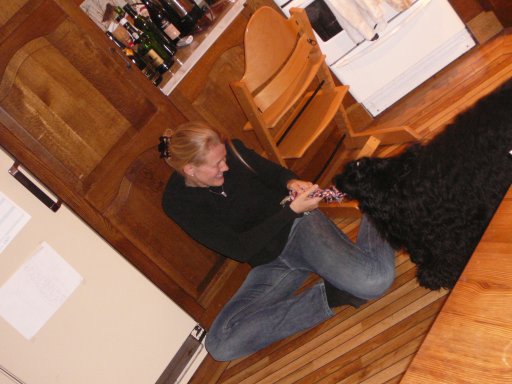 As Britta's sister is married to an Aussie, their dog, Murphy, only understood Australian commands
(Didn't help my case in this situation!)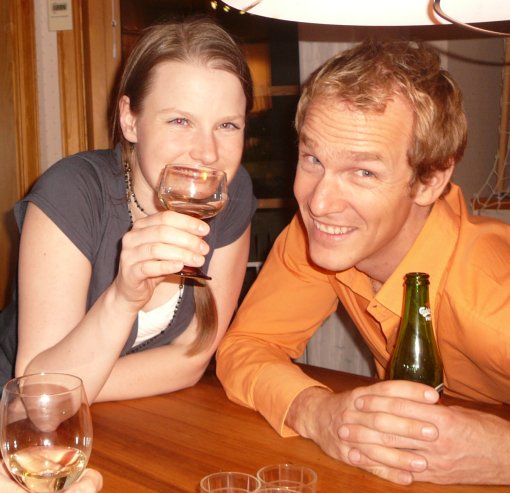 Emely and Hannes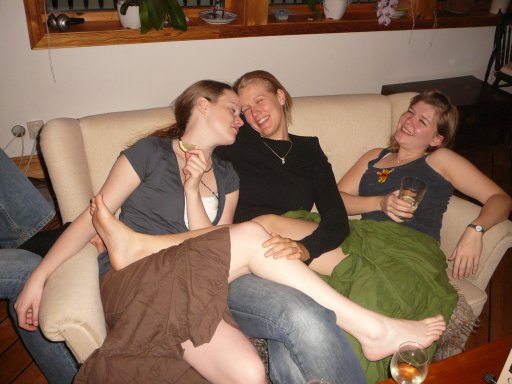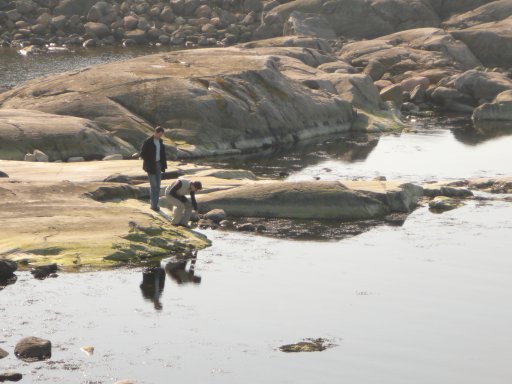 Next morning turned out to be a perfect spring day, and most of us headed out for a walk on the cliffs
David, Andreas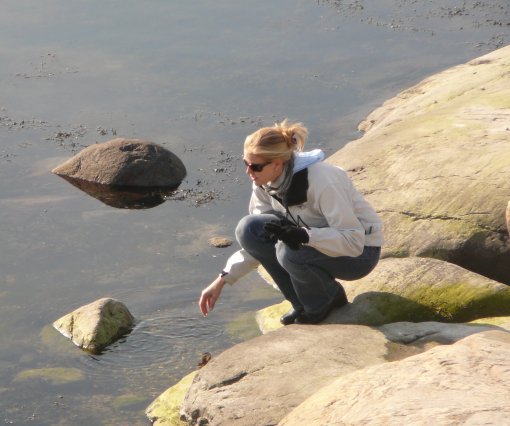 The water is still VERY cold though, swimming will just have to wait another month ... or three!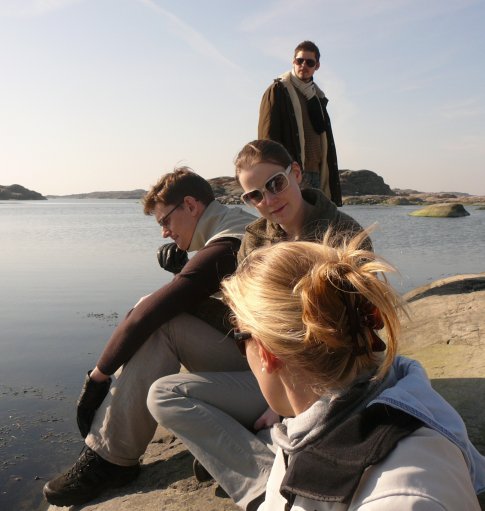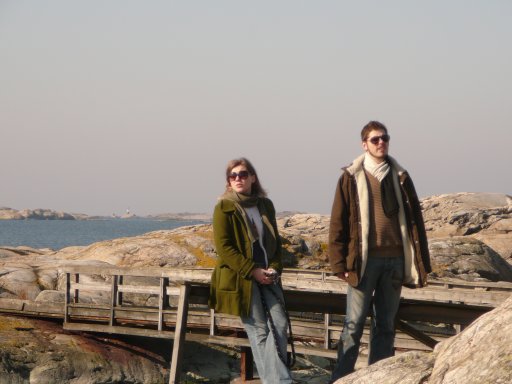 Britta and Nicola, probably wondering where that dog they're walking took off?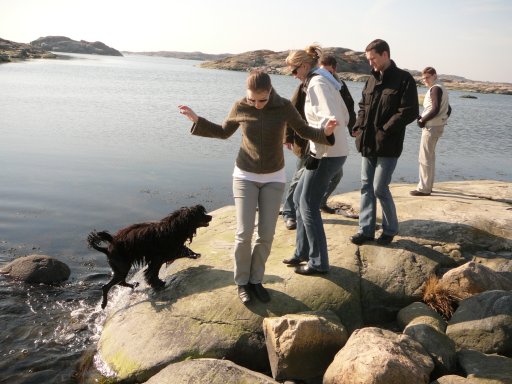 Ahhh! There he was, in the water
Run for your life before he starts to shake it off!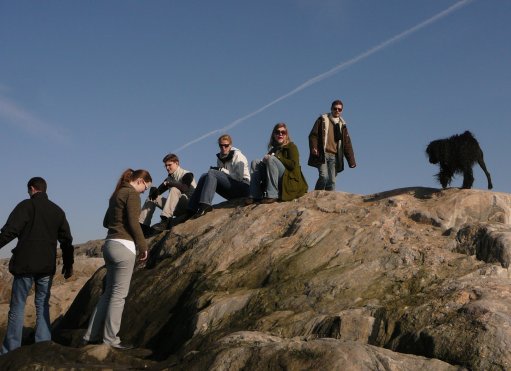 Admiring the view of the archipelago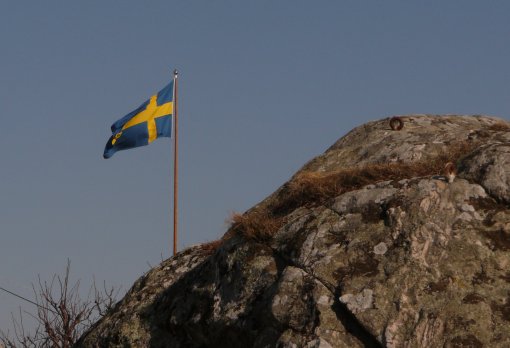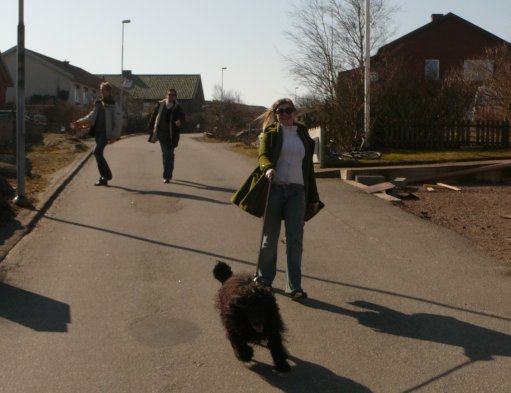 Murphy is more eager than Britta to get back to the house :-)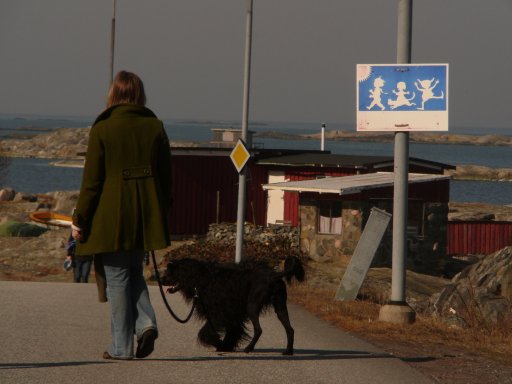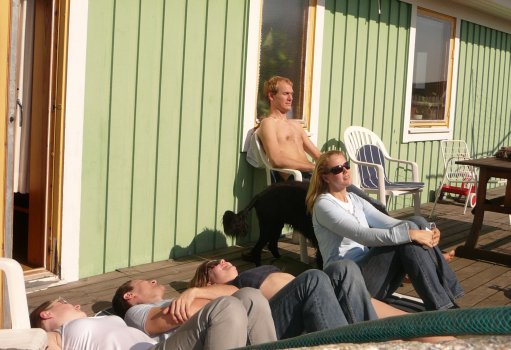 The rest of the afternoon was spend lying on the sunny terrace, playing a musical word game.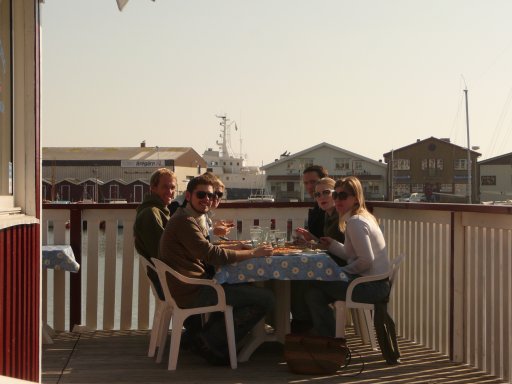 Stopping for a pizza on our way back to the city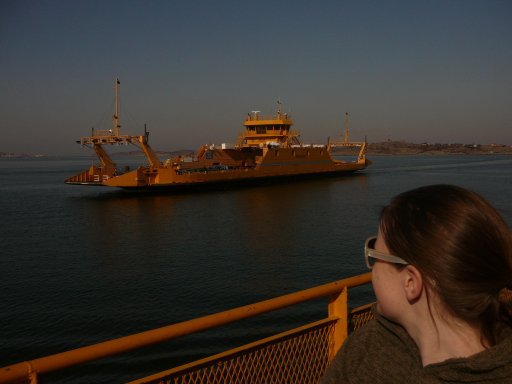 Adios Fotö! We'll be back on the 5th May when Britta and Nicola are getting married!