Moving to Sweden
August 10, 2006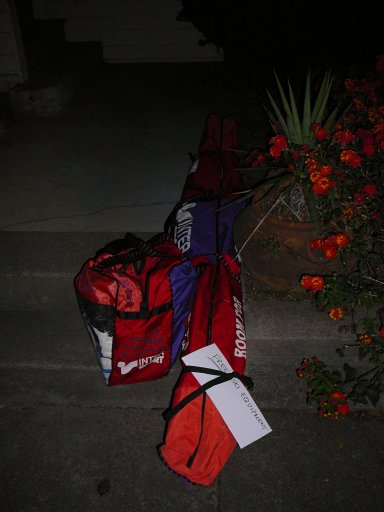 Putting my crummy old skis & boots by curb in hope somebody will pick them up. Parting from these after 15 years of fun...!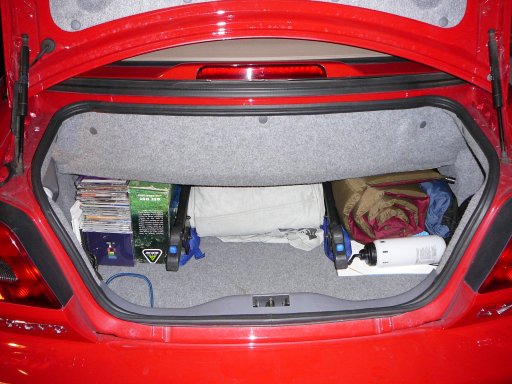 The car is coming with me to Sweden, so might as well stuff it with...stuff...too!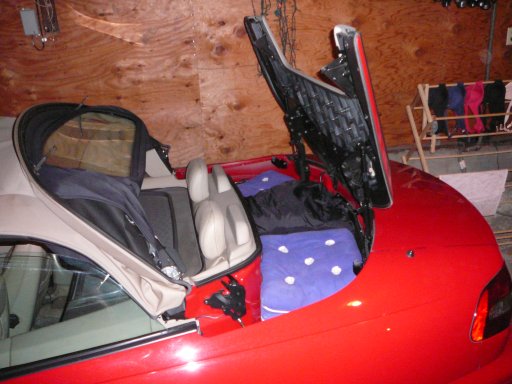 Sneaky extra space in the convertible top box!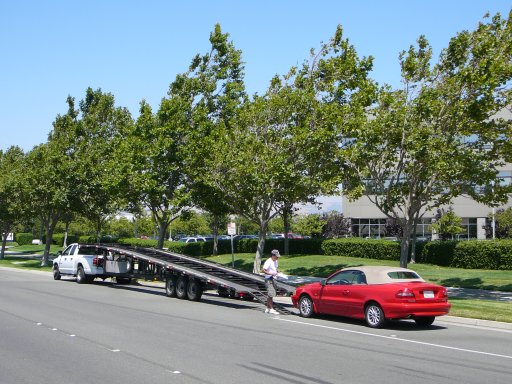 Sticking the car on a trailer destined for LA. From there, container on a ship to Sweden.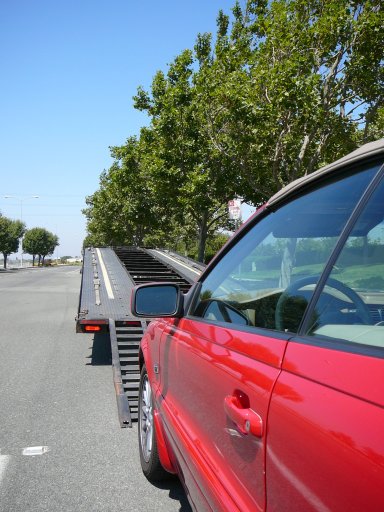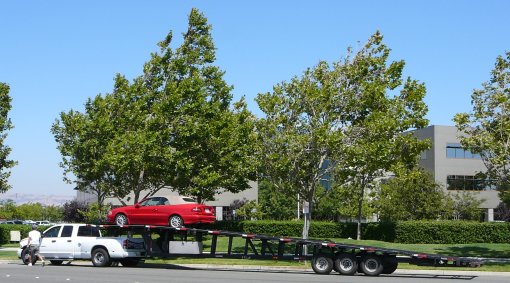 It's heading back to its roots, where it was once built - Uddevalla, Sweden.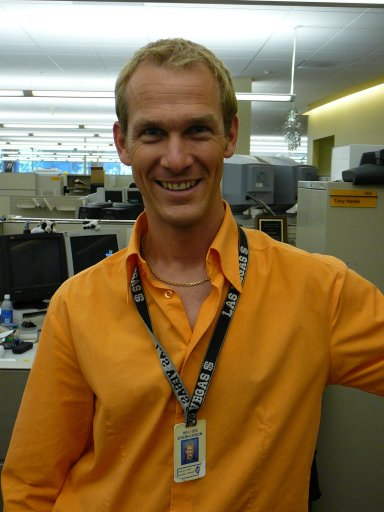 Last shot of me in this badge, since I resigned today...!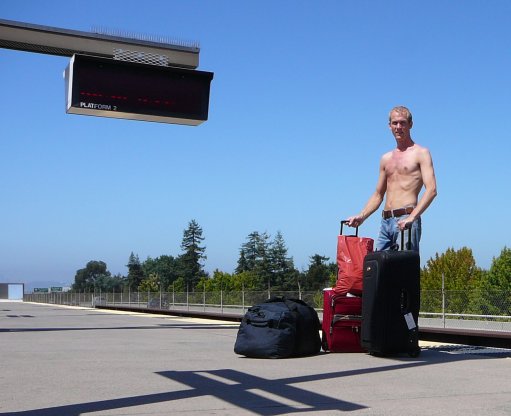 Hauling my heavy bags to Rockridge BART, where many adventures have started....and one more is about to begin.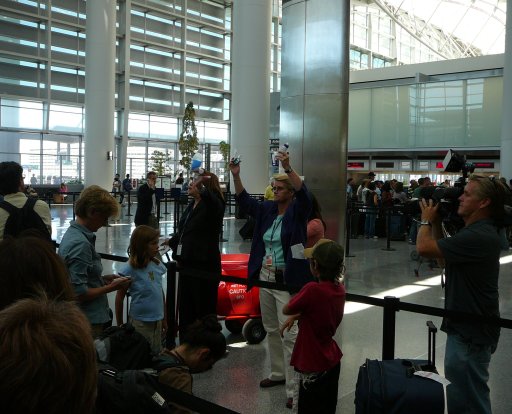 SFO is in kaos, since they've suddenly banned all liquids from cabin luggage. People are re-packing to check their wine bottles, toothpastes, creams and liquors. Hourlong lines everywhere...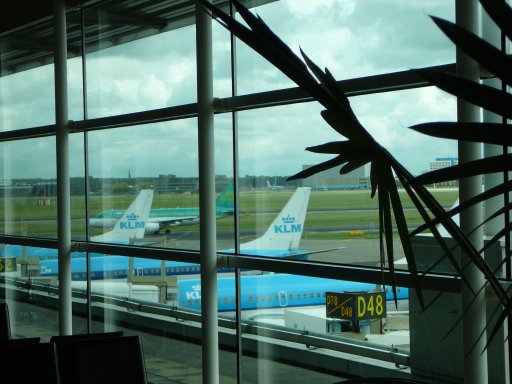 First glance of Europe - a rainy Amsterdam.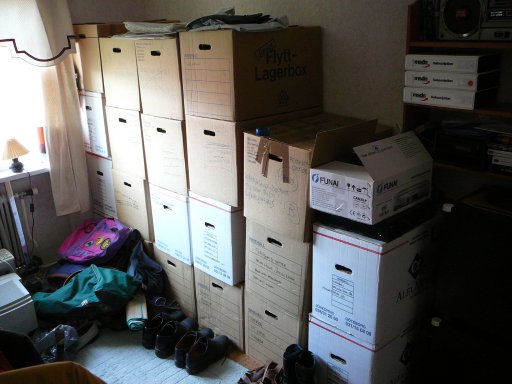 My Swedish life has been boxed away for 7 years.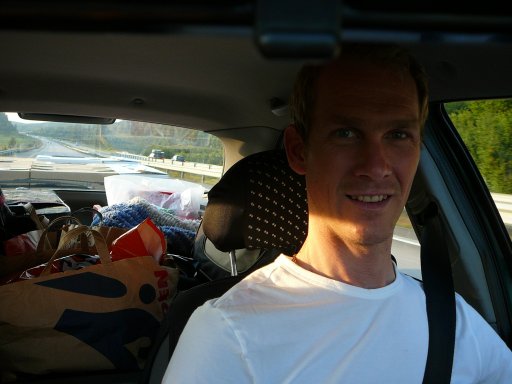 I stick it all on a trailed and haul it down to Gothenburg, just an hour south of the farm.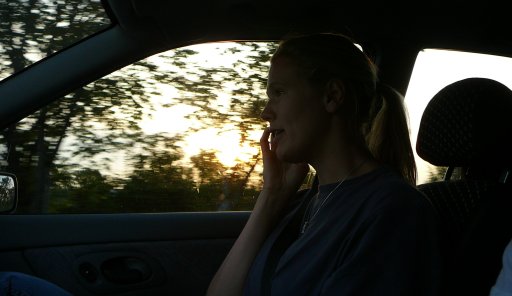 Christine is happy to help hauling stuff.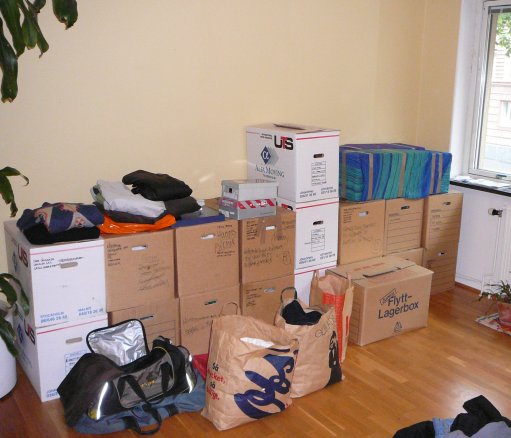 Throw it all in my downtown apartment for now. Unpack later, big task :-P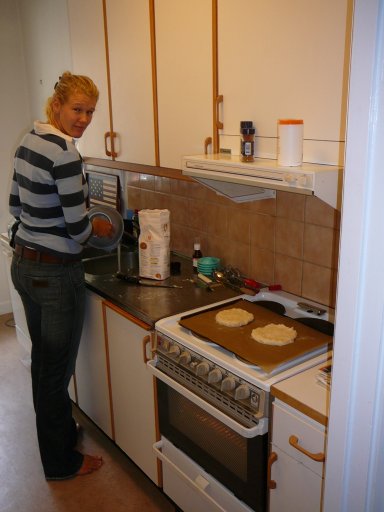 Oooo...Swedish scones coming up. What a treat!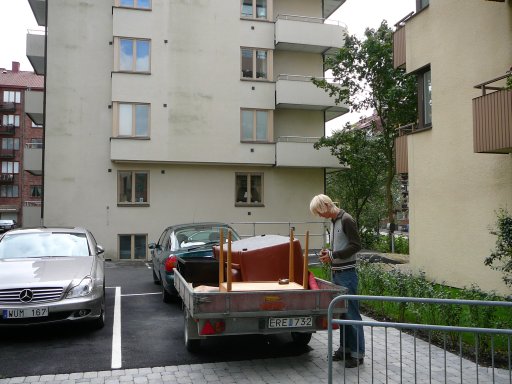 Later, Jonas helps me haul a sofa and some other heavy items. The place is almost furnished now...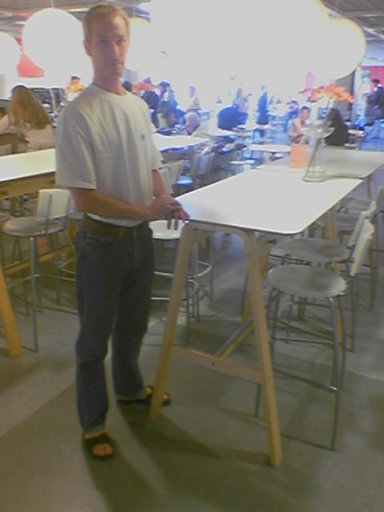 I'm keen on a simple stand-up desk at home. Found this one in the IKEA restaurant, but they don't sell it anymore :-(
Might have to build my own...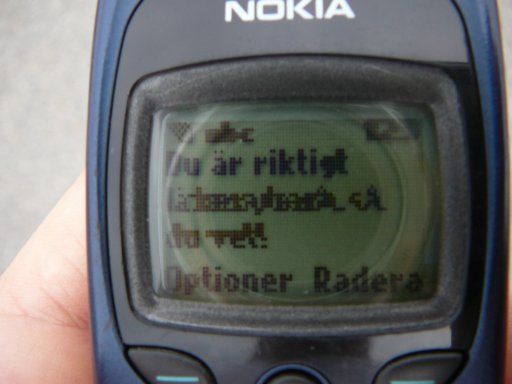 Looks like I will also need a new cell phone...my 6150 is about to expire.