Downtown Sydney
December 8, 2006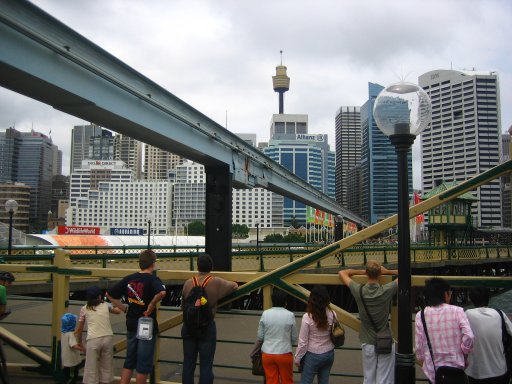 Christine and I go for a Saturday stroll on the town to do some Christmas shopping and stop by the gym.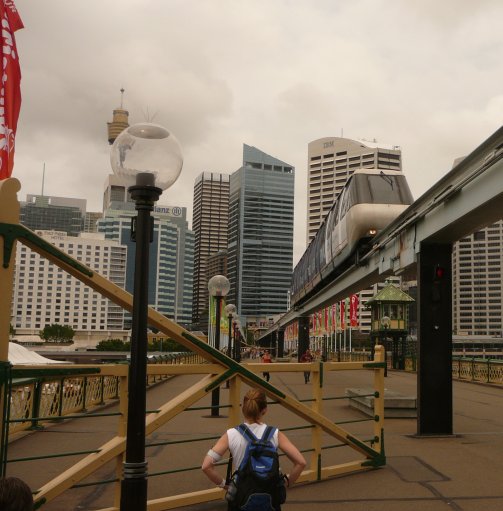 A normally straight walking bridge...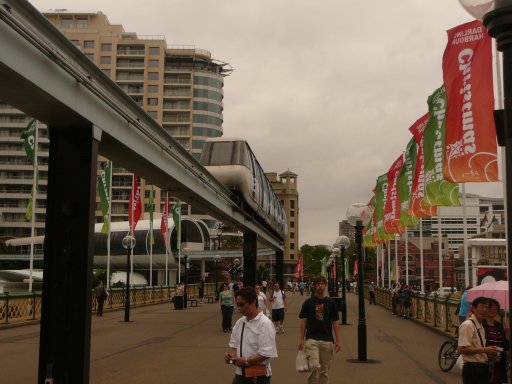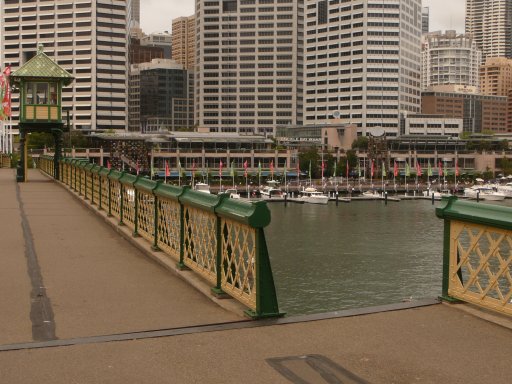 ...suddenly starts shifting sideways...






...and opens up for boats to go through.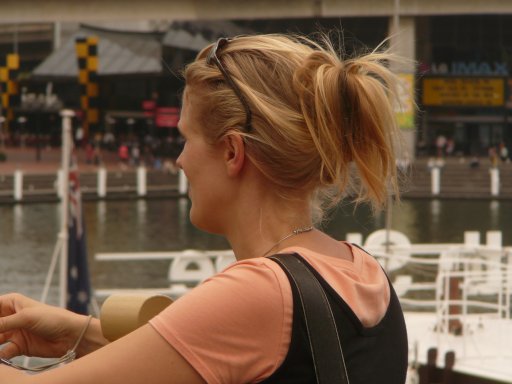 We watch the whole thing.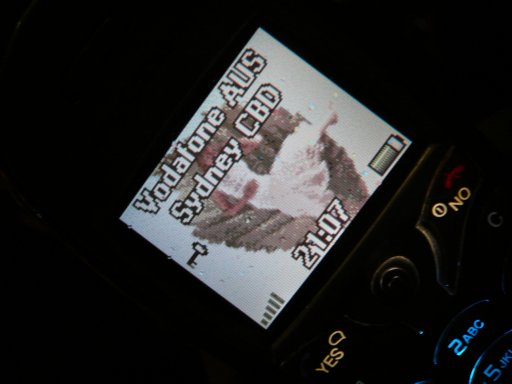 With "cell info", you're never lost. "Sydney Central Business Disctict"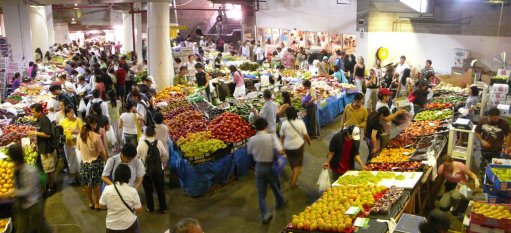 Next up, Paddy's Market. A big craze for fruits and vegetables - and pretty much everything else you can think of.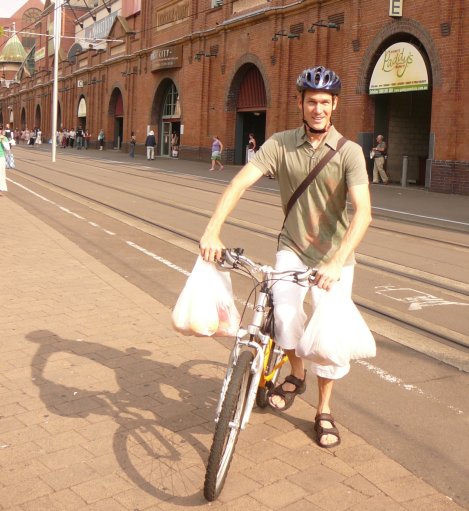 ...and way too many shopping bags on your bicycle!