Coffs Harbour
November 25, 2006





Our friends Bryan & Laura just bought a sailboat!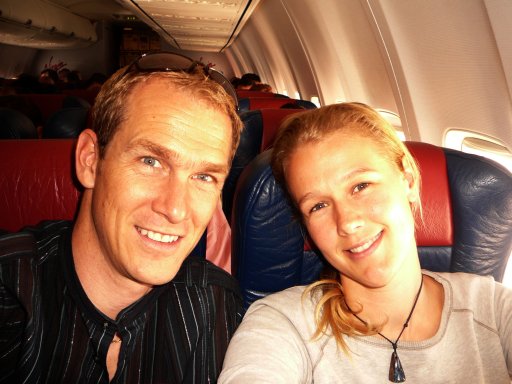 To help them sail it down to Sydney, Christine and I board a Friday afternoon flight up to Coffs.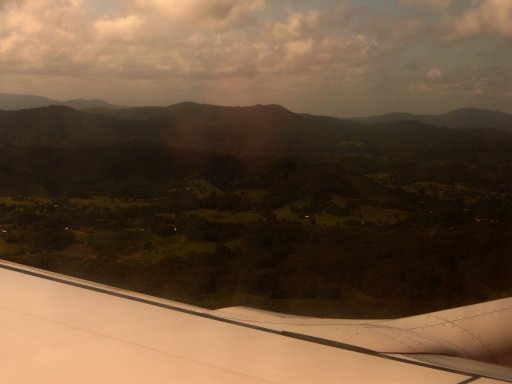 Quite a dramatic landscape along the coast heading north....what a gorgeous bike ride one could have among these hills!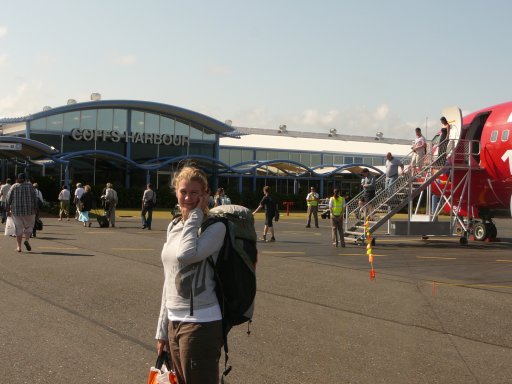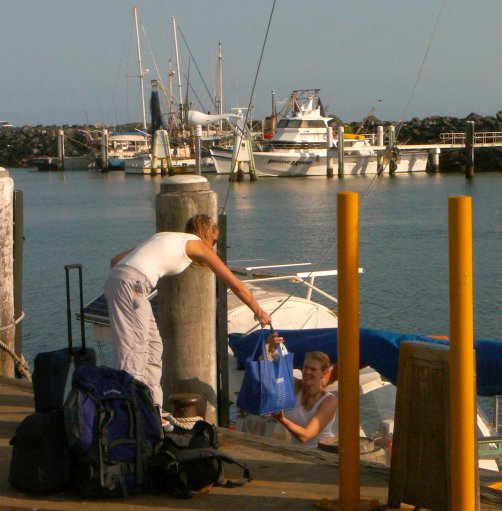 Here she is! Getting our gear onboard...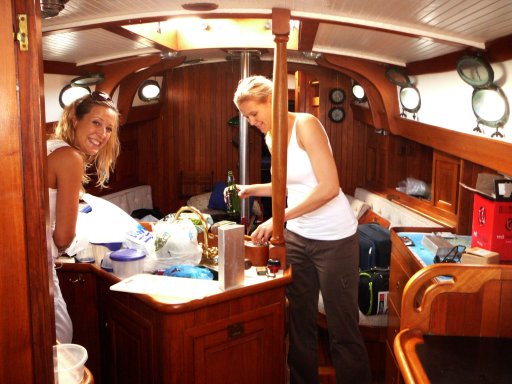 Roomy and lots of fine wood.
[Gemma, Christine]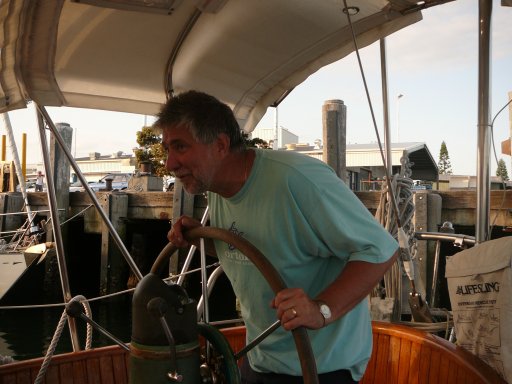 Bryan sets out on our virgin journey with 'Vagabond Blues'.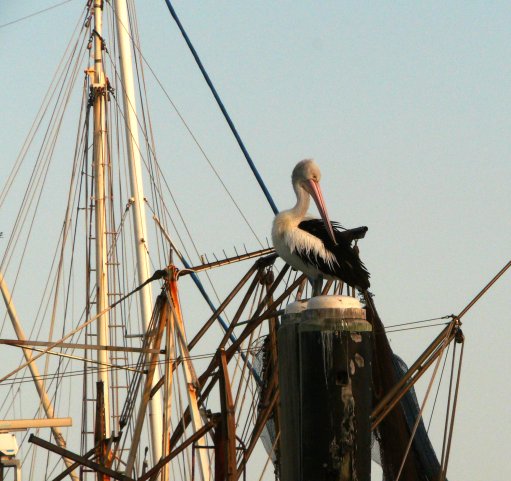 This little fellow is watching us head out.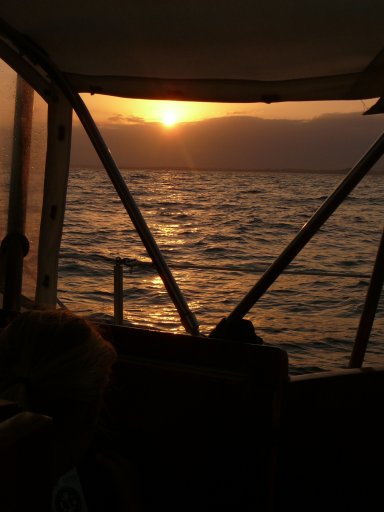 The sun sets on our first evening...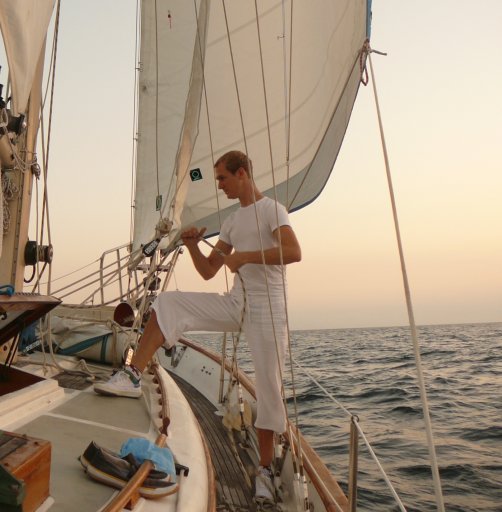 Still plenty warm.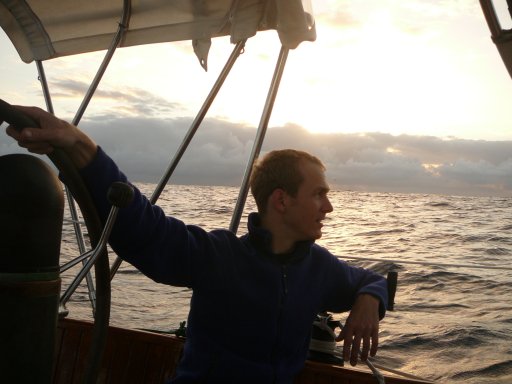 The next morning, we watch the sun rise behind some clouds...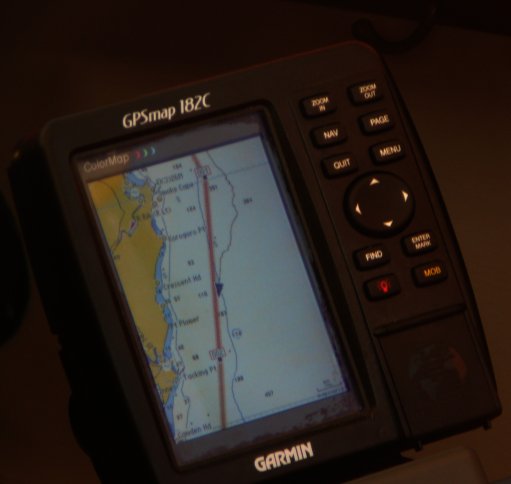 where we are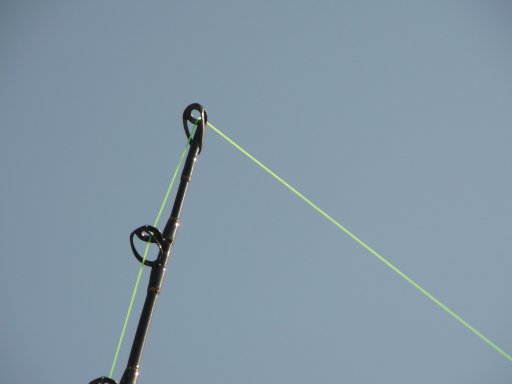 what we did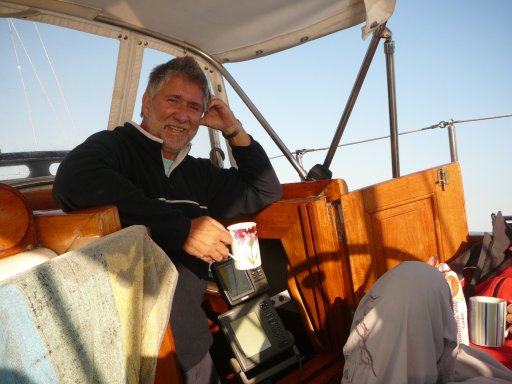 who served splendid tea for breakfast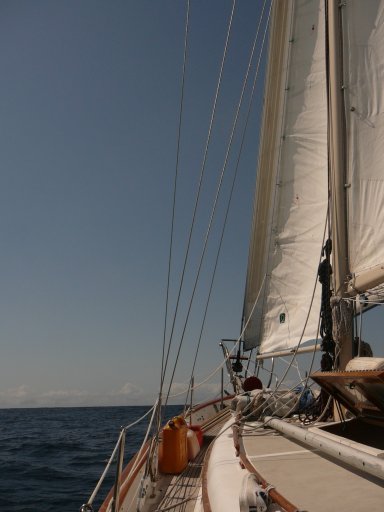 Ah, for blue waters and blue skies. Vagabond Blues.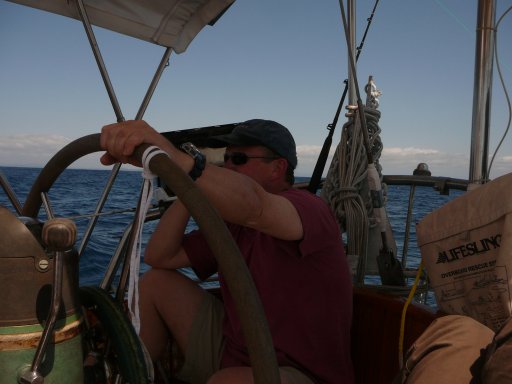 Scotty at the helm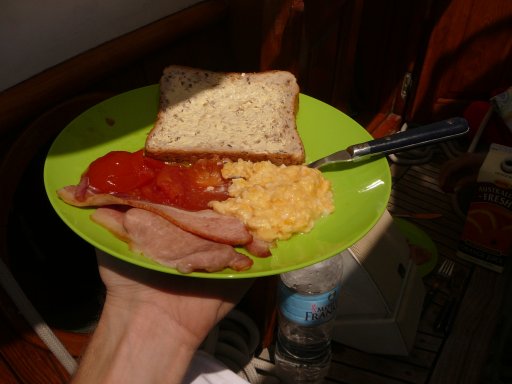 Bryan also made a proper English breakfast.
The best scrambled eggs I've ever had.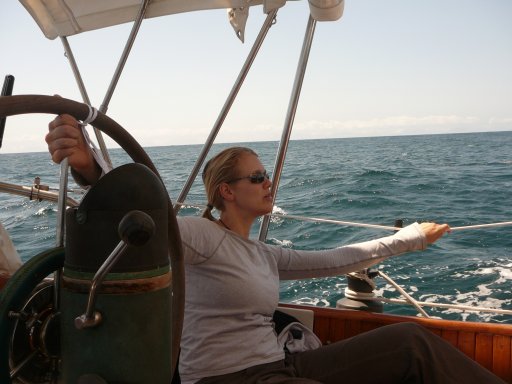 Later in the day...





....in the heat.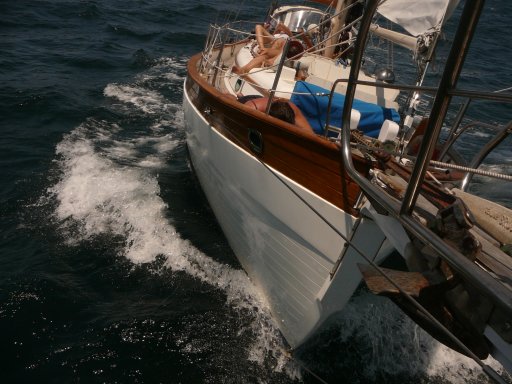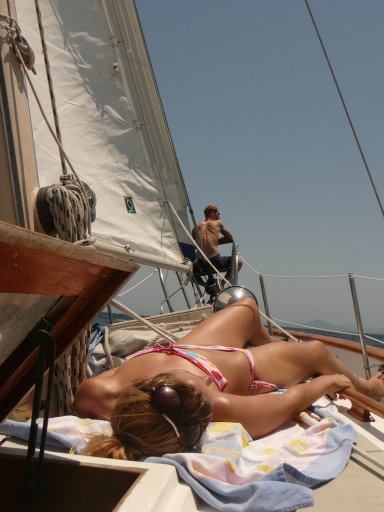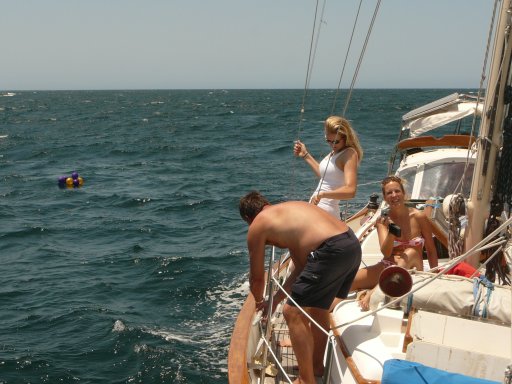 balloons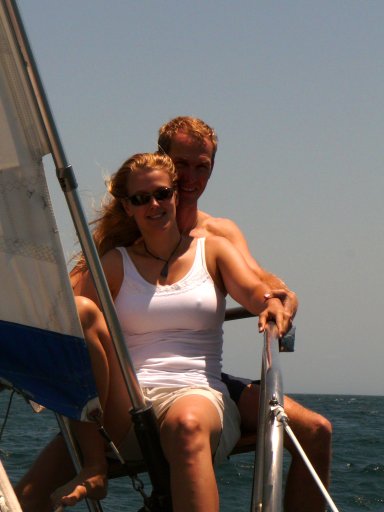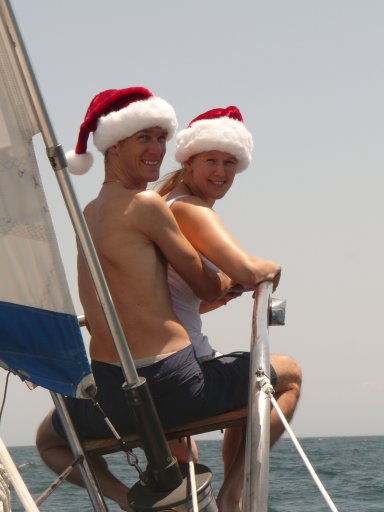 Hey, it's only a few weeks 'til Christmas!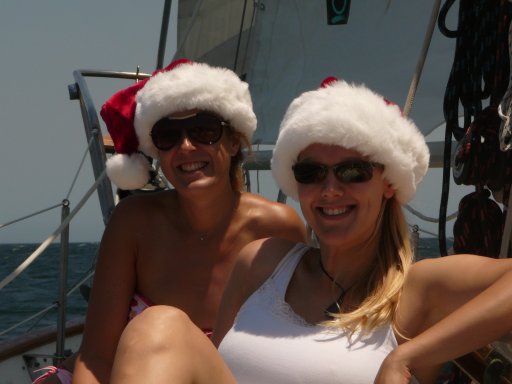 Santa babes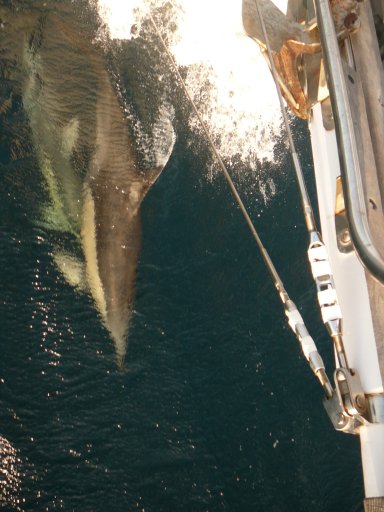 Oh, we suddenly find ourselves surrounded by dolphins.


watch them play (818 kB movie file)


more play (2057 kB movie file)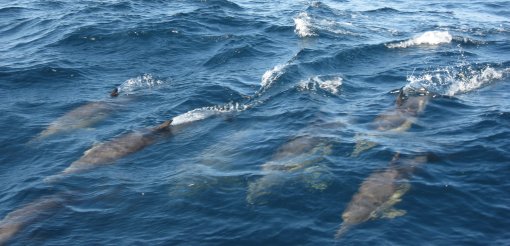 at least 7 dolphins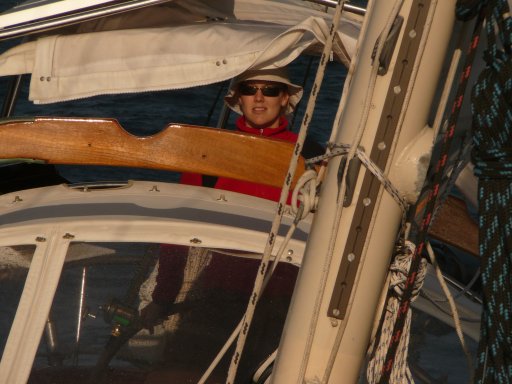 Christine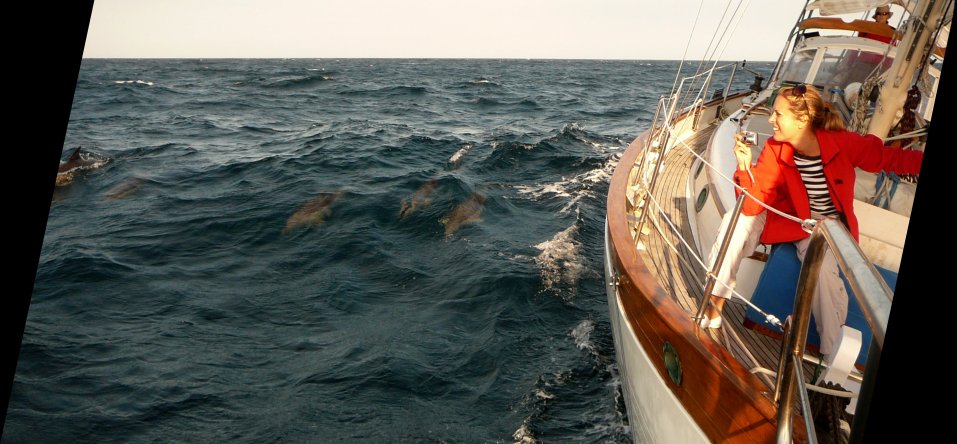 Dolphins, Gemma more dolphins...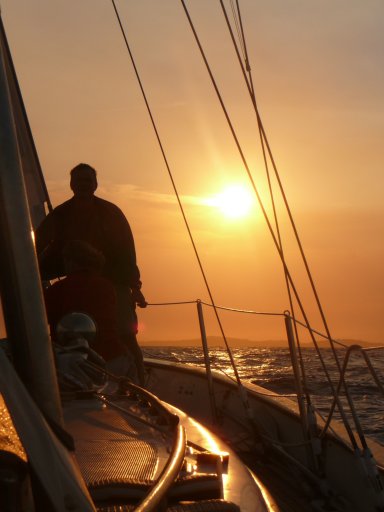 Scott, Gemma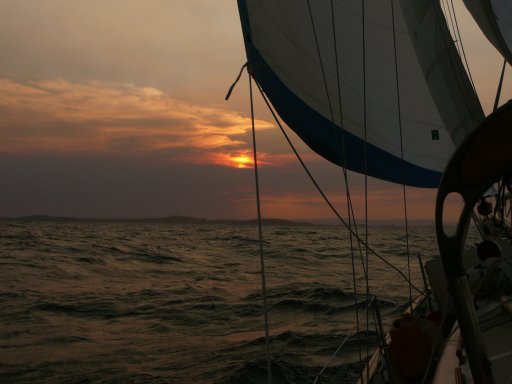 We head into Forster for our first stop.
Through the entrance, the waves are big, the current strong, and the waters shallow...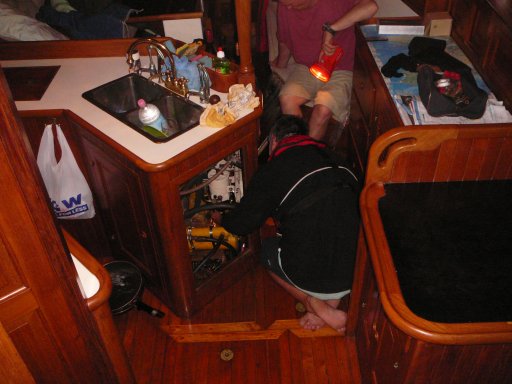 ...at which point our engine dies. We try to sail into the docks, but the current soon pushes us aground.





At the same time drifting slowly towards some large rocks, we also put out two anchors.
Christine and I work vigorously to keep the situation at bay.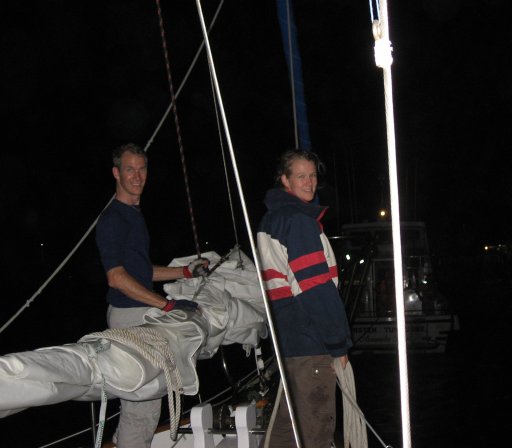 While we organize towing, Bryan and Scott manage to get our engine going, and we head to safety.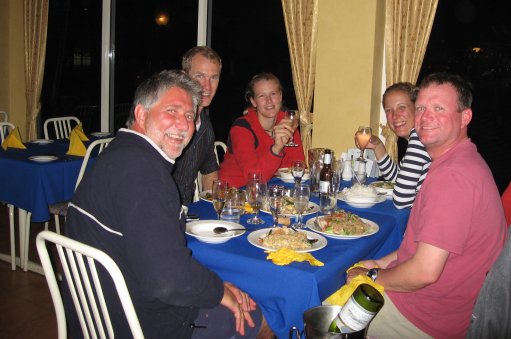 An exhausted yet happy crew enjoys late night Thai.
[Bryan, me, Christine, Gemma, Scott]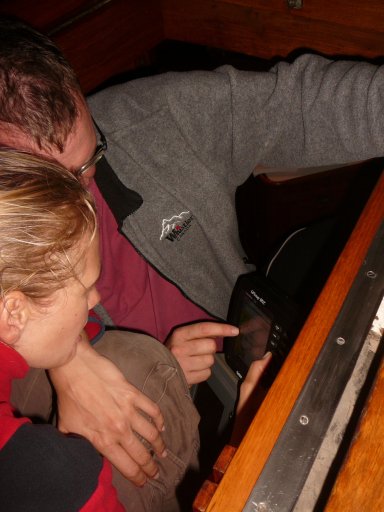 Christine and Scott check out our trip on the GPS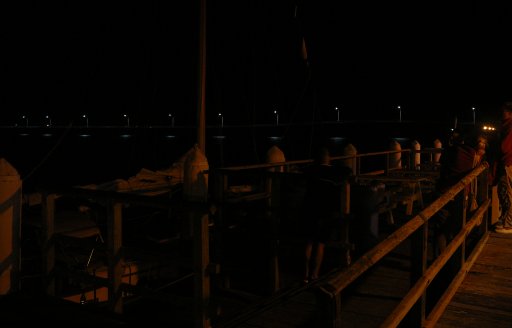 The evening has fallen long ago, and we crawl into bed after midnight.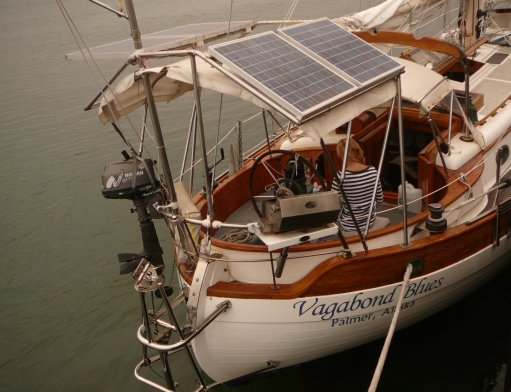 At the next daybreak, Gemma is up early.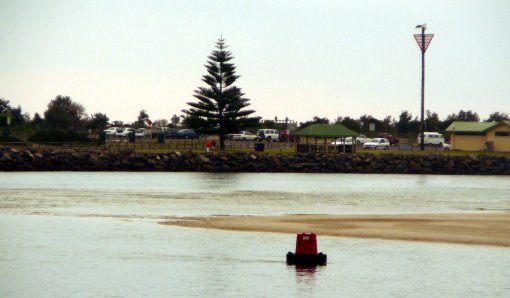 In daylight, the sand dunes are quite visible. Last night, we sailed right into it...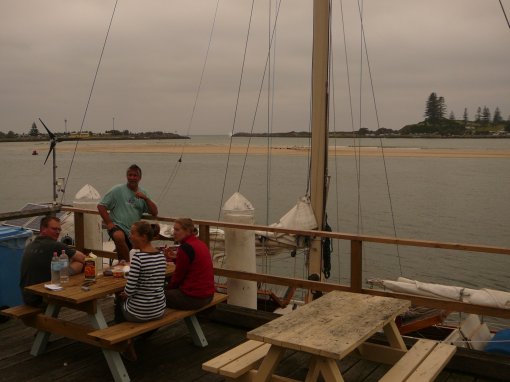 Breakfast!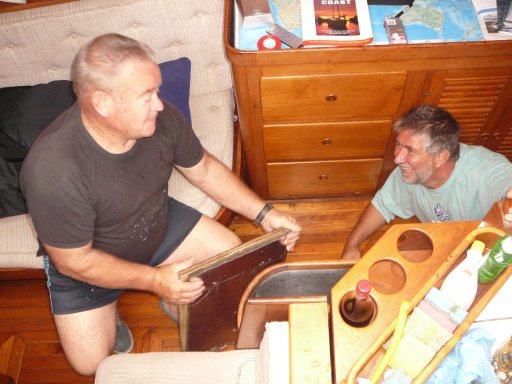 We find a local boat engineer, Ron, to have a look at our engine.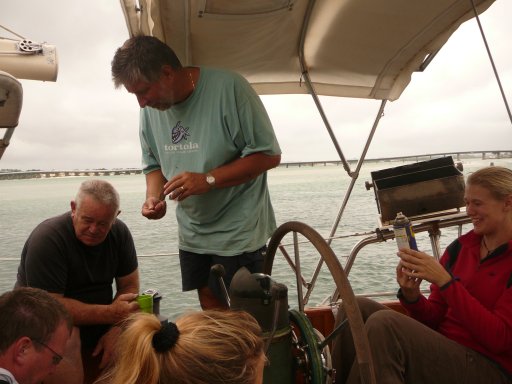 coffee break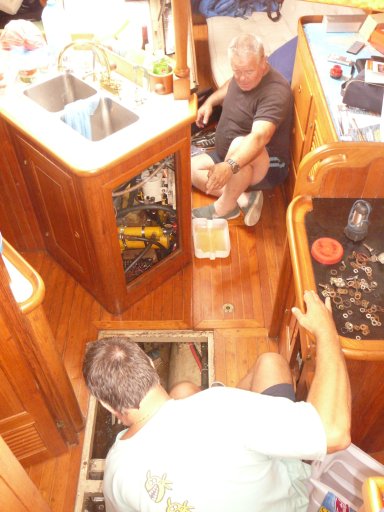 We take things apart...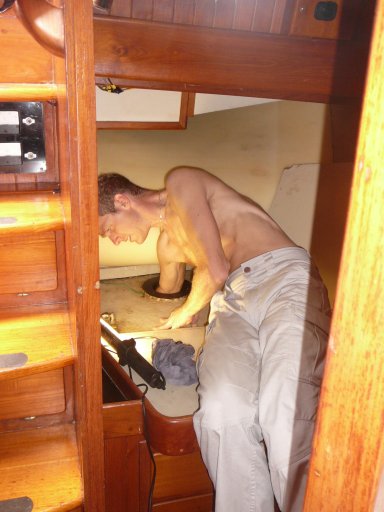 ...and finally find the problem inside the diesel tank! The filter in here is blocked by dirt...but that's easy to fix!
(and stinky...)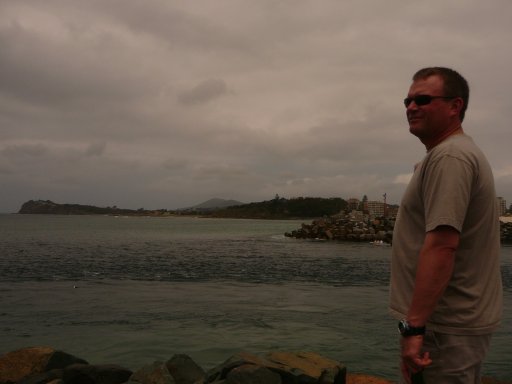 Scott checking out the strong current through the harbour entrance.