Blue Mountains - Lost City
October 28, 2006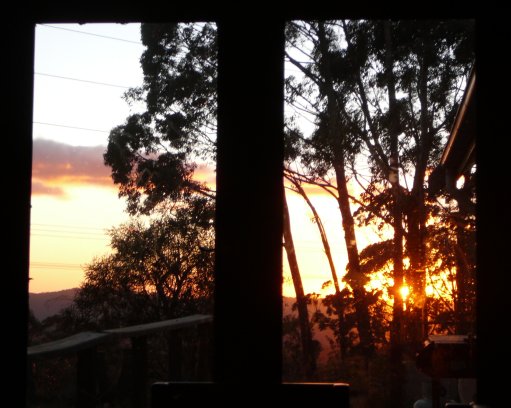 The first ray of daylight to greet us arrived through our cabin doors at 05:00.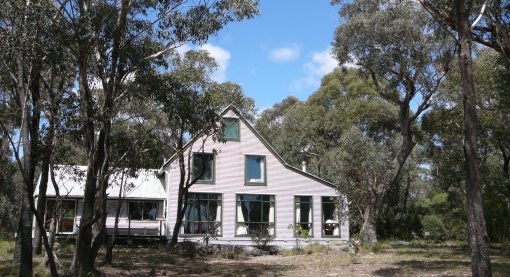 This is our little hideout...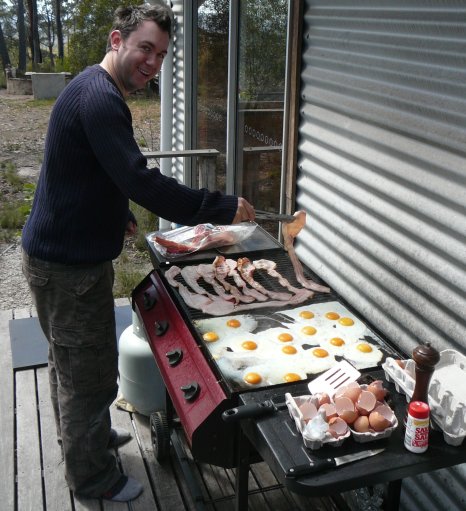 ...and Justin is cooking up a hearty breakfast.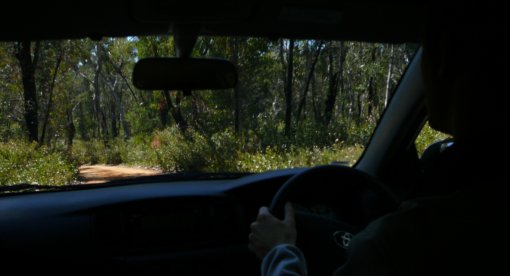 We take our little rental Corolla on a fair bit of off-road...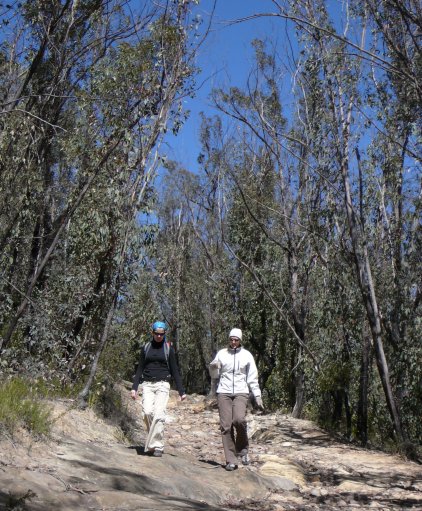 Our first hike goes down throujgh Deep Pass.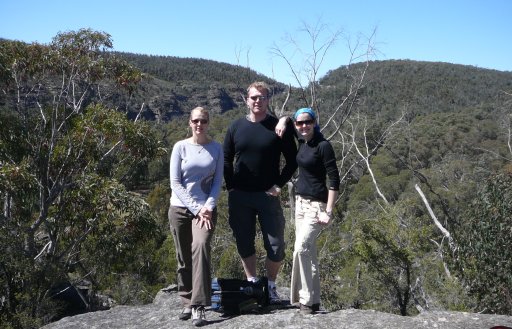 A stop atop a rock along our way down
[Christine, Matt, Angela]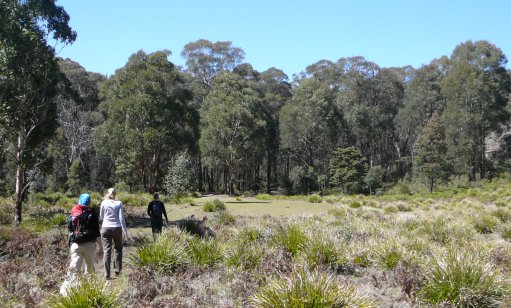 a gorgeous meadow for camping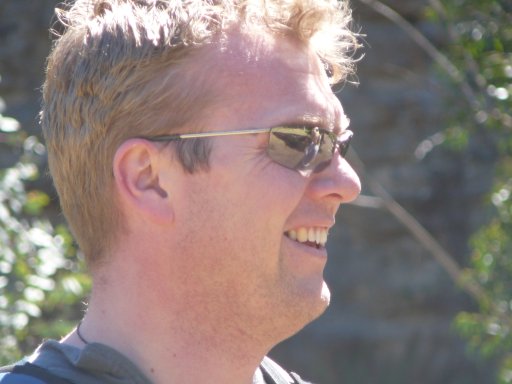 Matt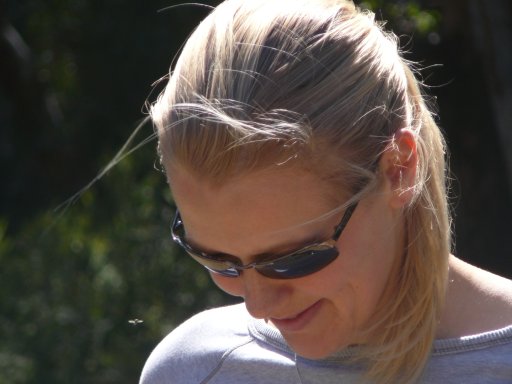 Christine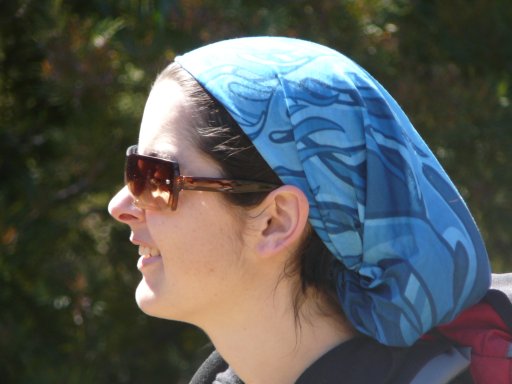 Angela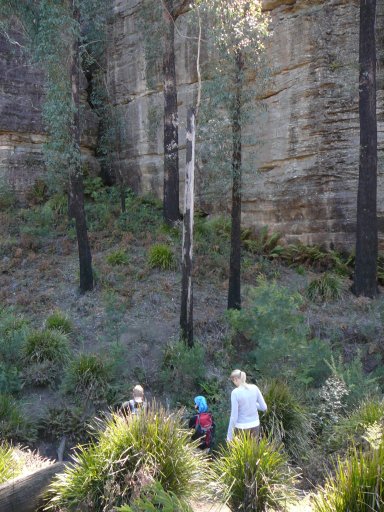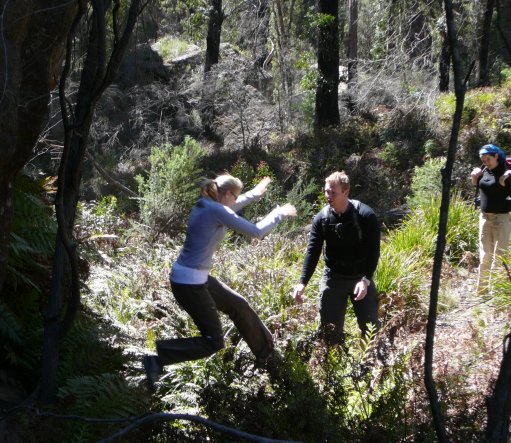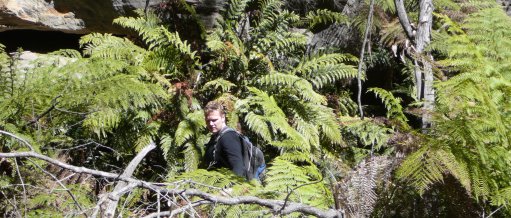 surrounded by ferns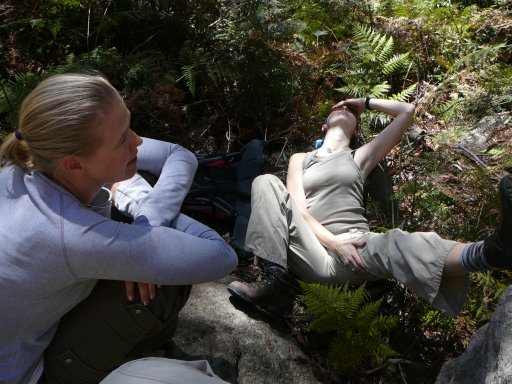 Eow, Angela suffers a sprained ankle.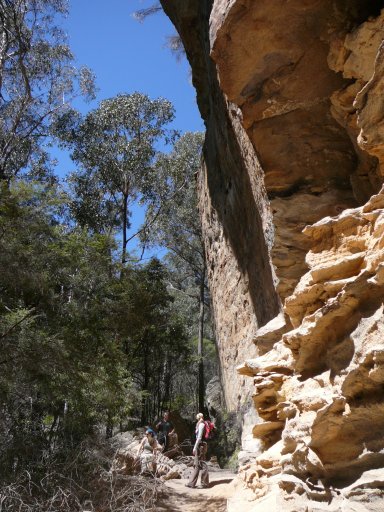 We carry on down until the trail ends...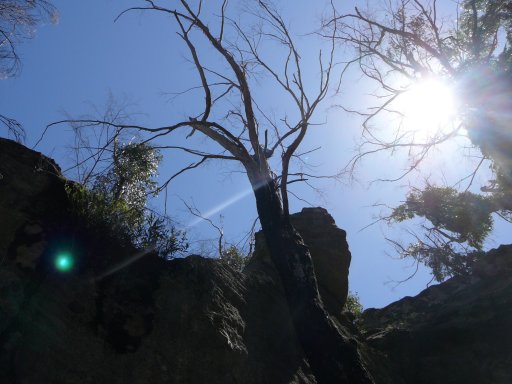 the sun is beating down on us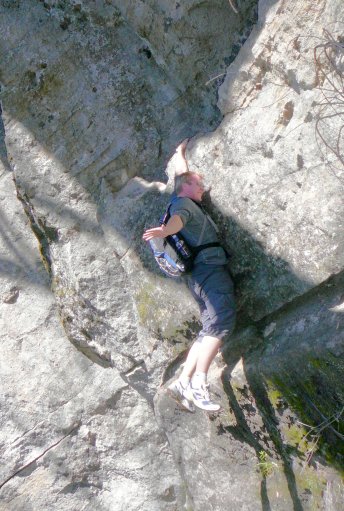 Matt, hanging on for dear life while trying his climbing skills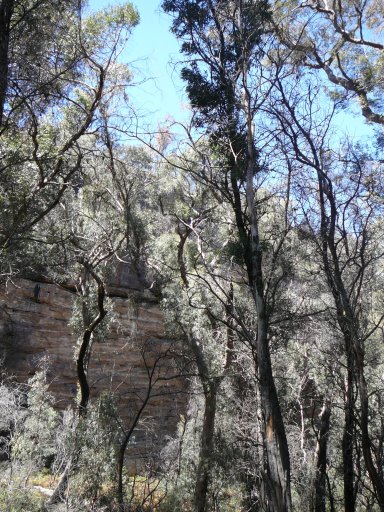 Heading back through a forested valley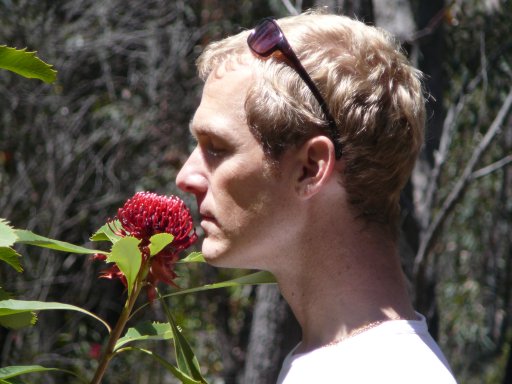 six foot tall and gorgeous - a flower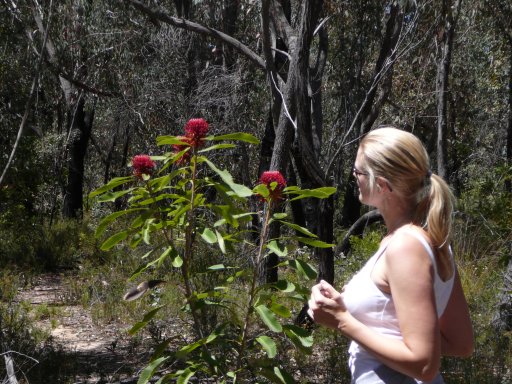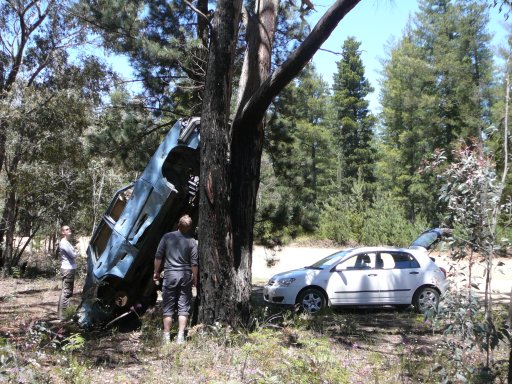 We encounter an illegally parked car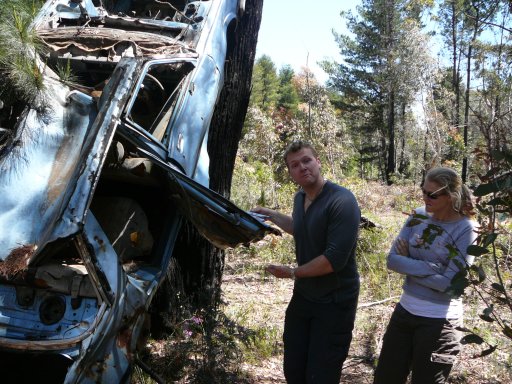 Hey, they left the door unlocked! Care for a ride?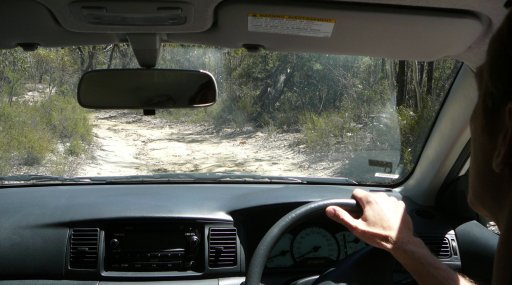 More off-road...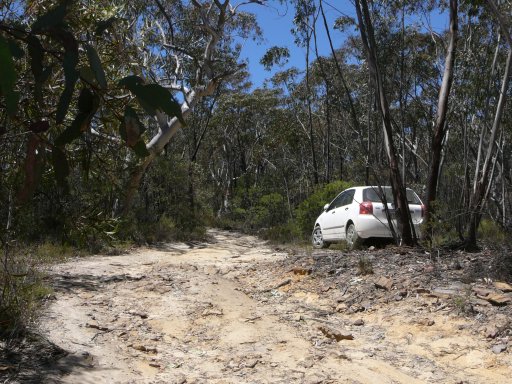 Parking...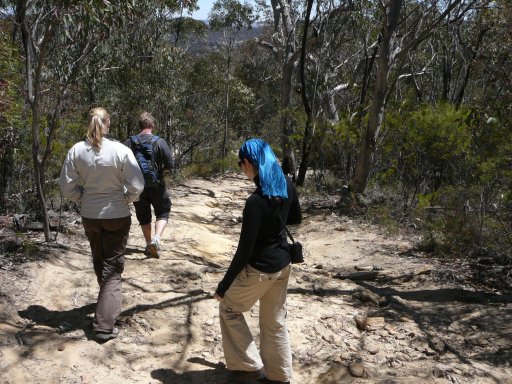 ...and descending...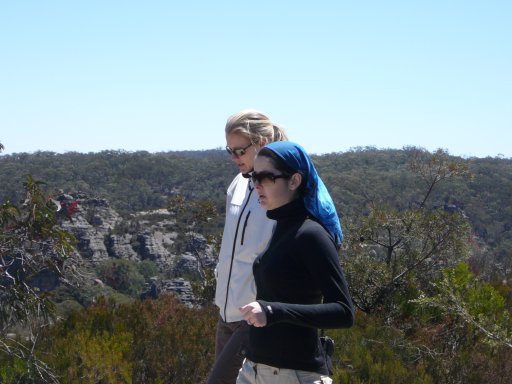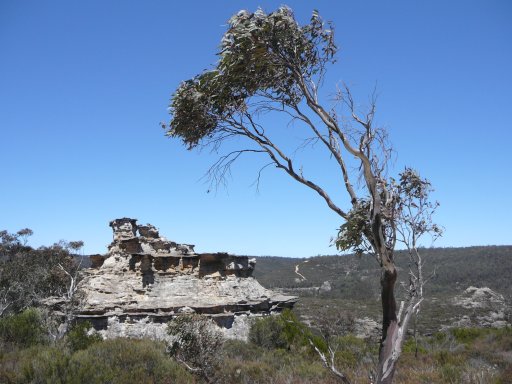 ...into The Lost City.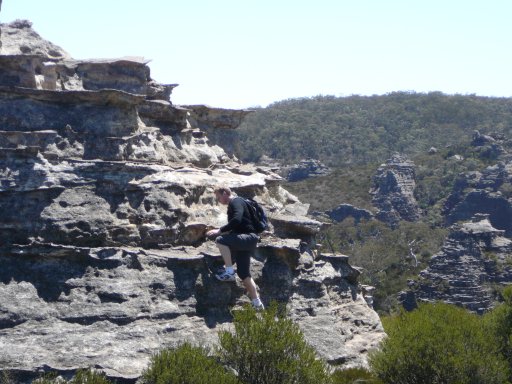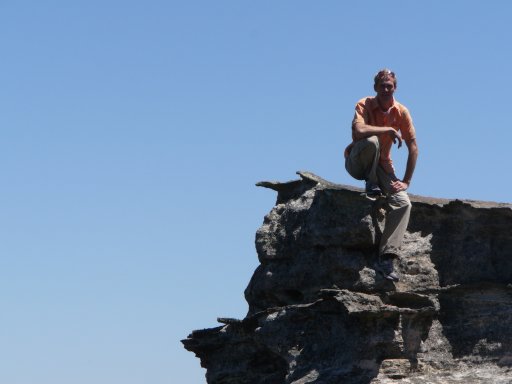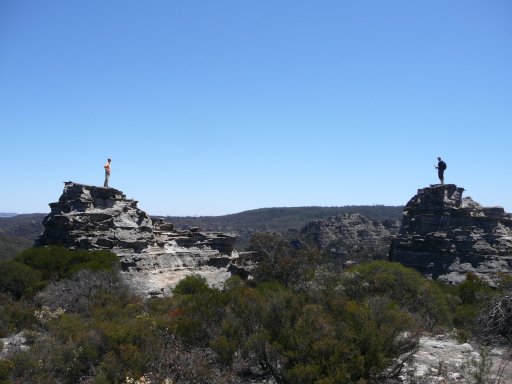 Climbing every peak; It's a guy thing :-)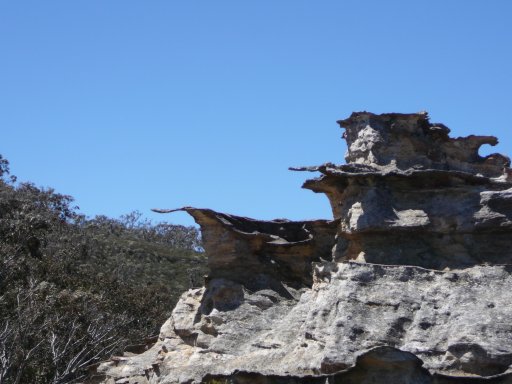 fragile rock