A new chimney
September 10, 2006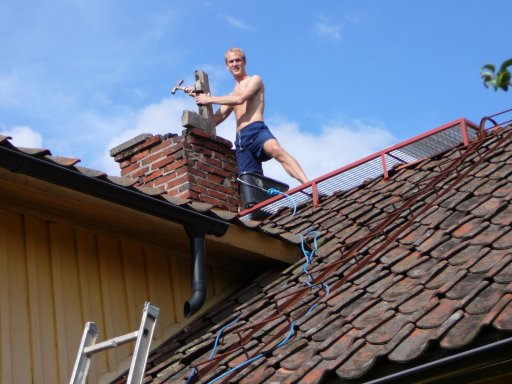 Back on the farm, there're always things to be done.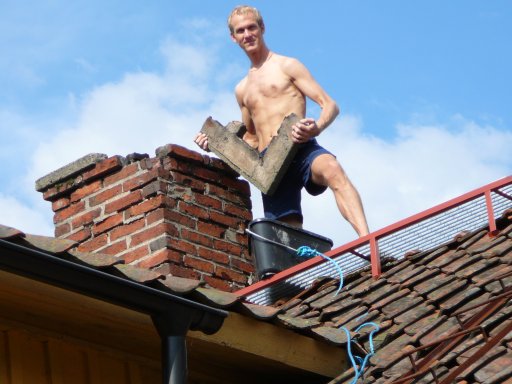 taking down the old chimney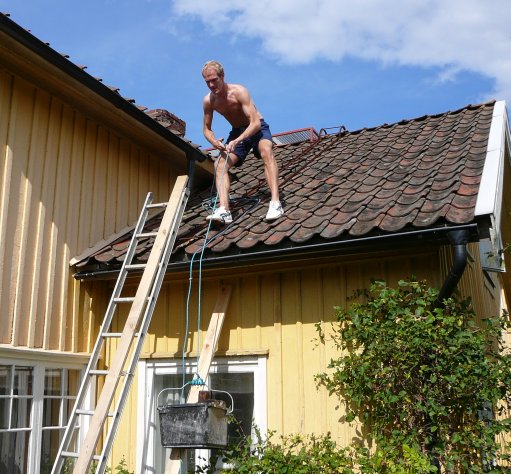 the only way to get the heavy brick down from the roof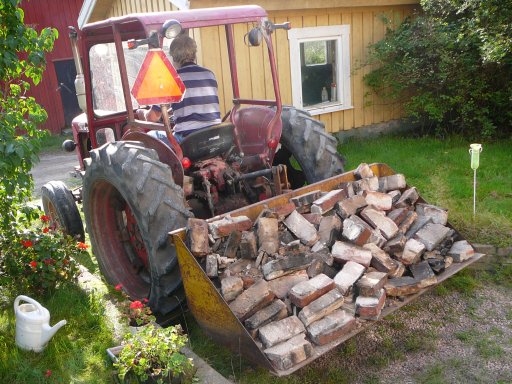 Dad's finally hauling it away...and the old chimney is gone.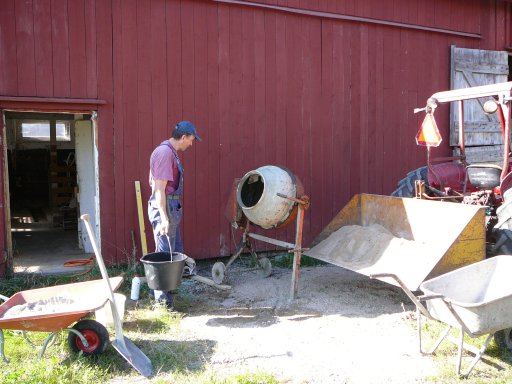 Now we need a new chimney. Björn is mixing cement...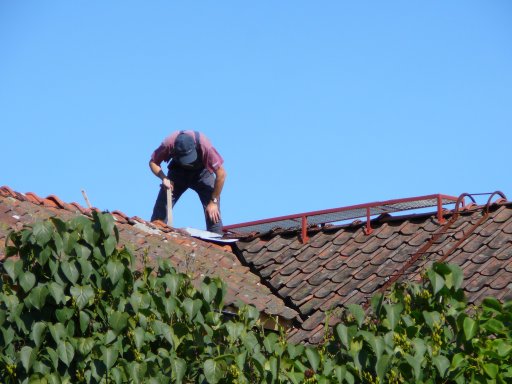 ...and wetting the old chimney stub so the new one will stick to it.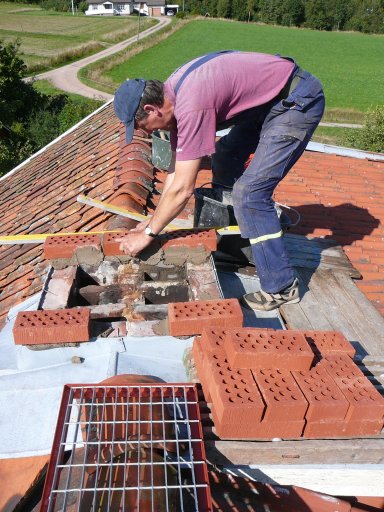 Laying down the first layer of new bricks.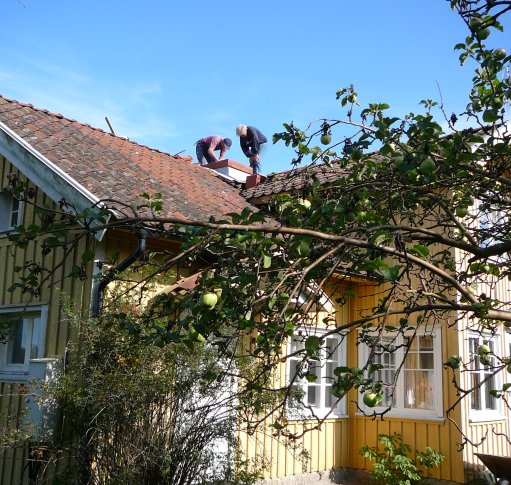 Dad is climbing up to have a peek!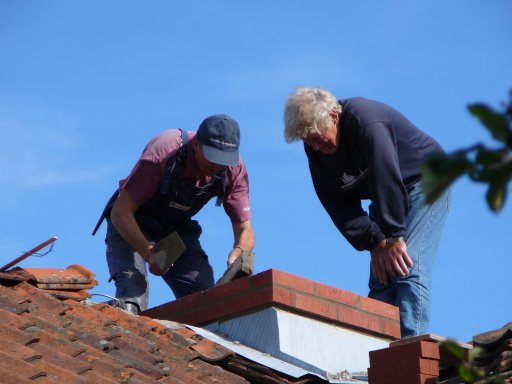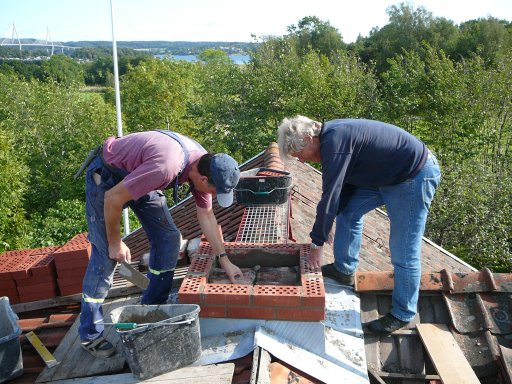 second layer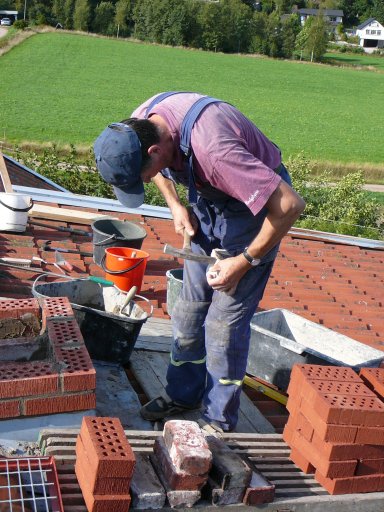 cutting a brick down to the right size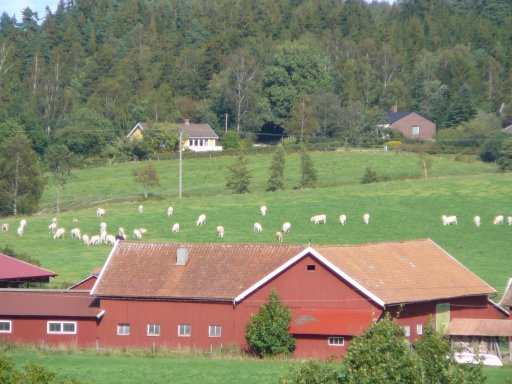 There's quite a view from up here.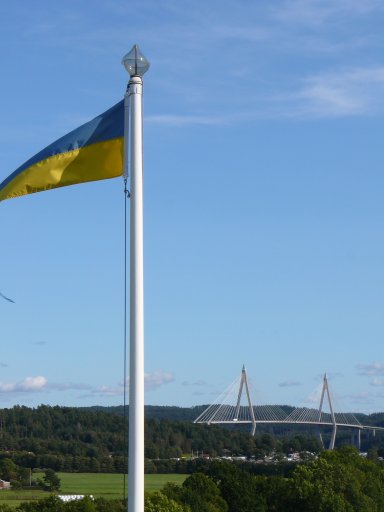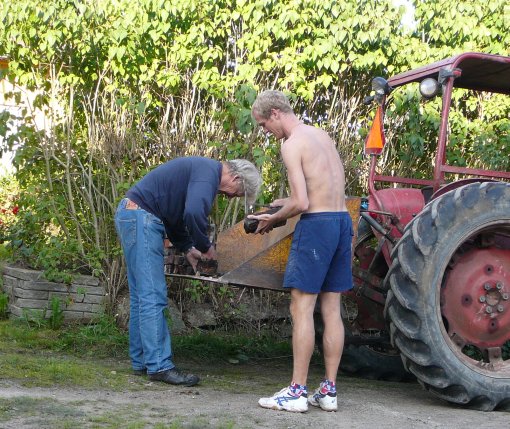 Dad helps out cleaning old bricks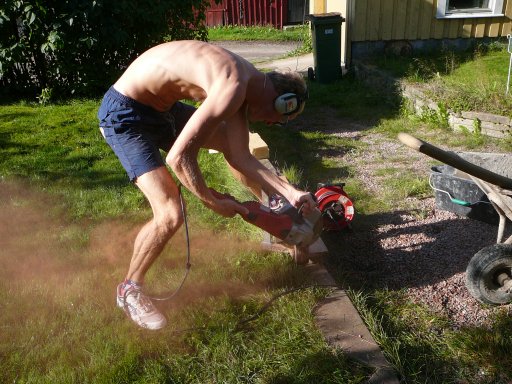 cutting brick is fun, like cutting butter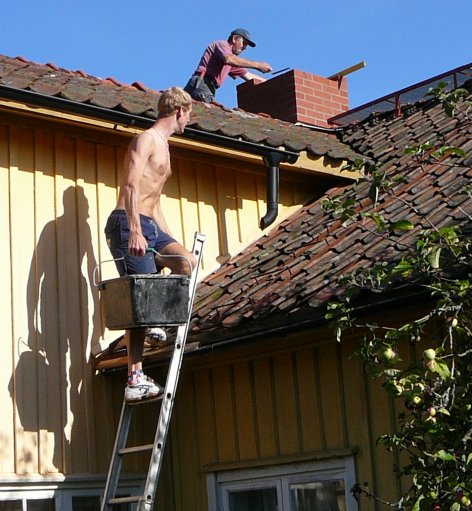 This is what I did most - carry cement and bricks onto the roof. Heavy stuff!! :-P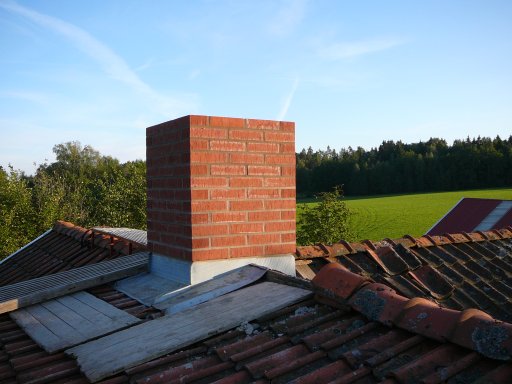 But hey, we did it!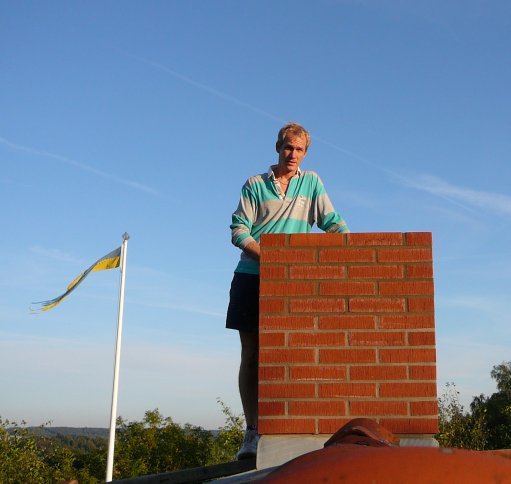 Just missing a crown.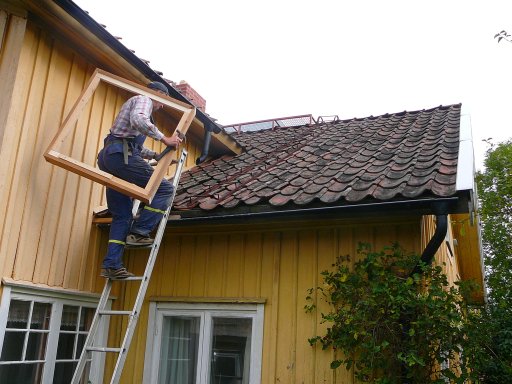 So, we build a frame for the crown.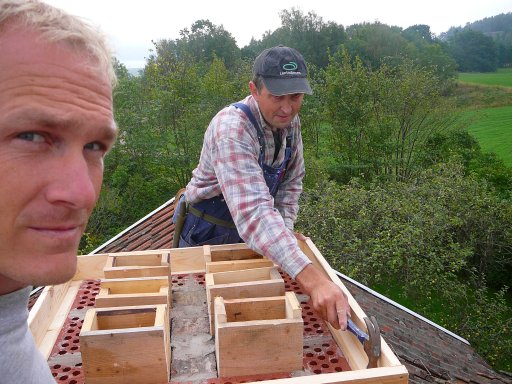 We'll pour concrete in here to make the crown.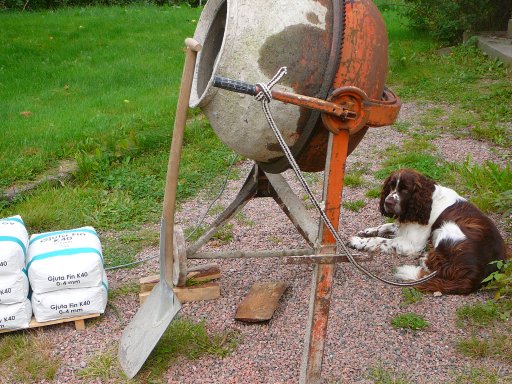 Ludde is paitently waiting below.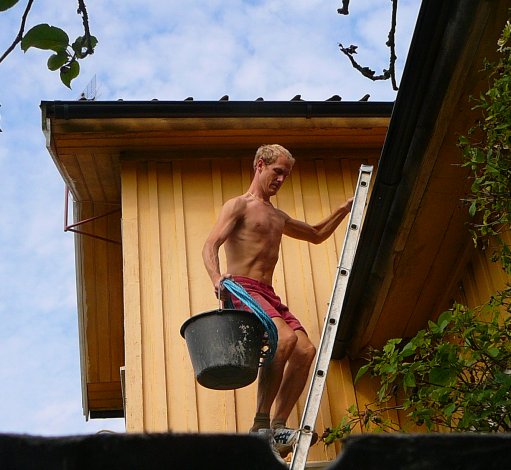 More heavy carrying....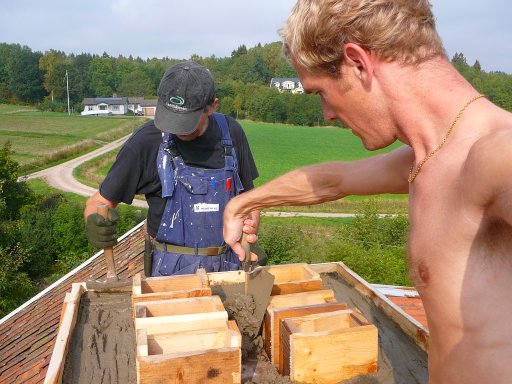 ...and we pour the cement.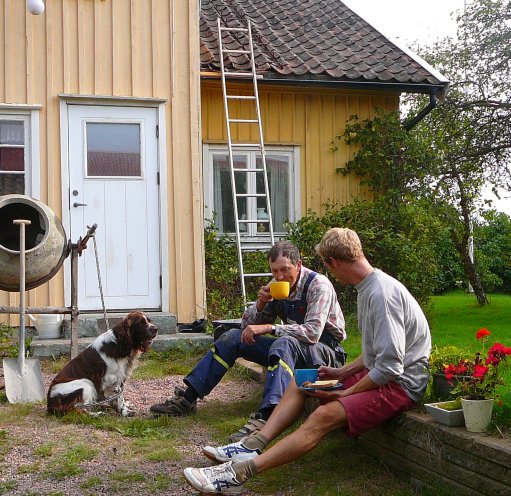 A snack break well earned!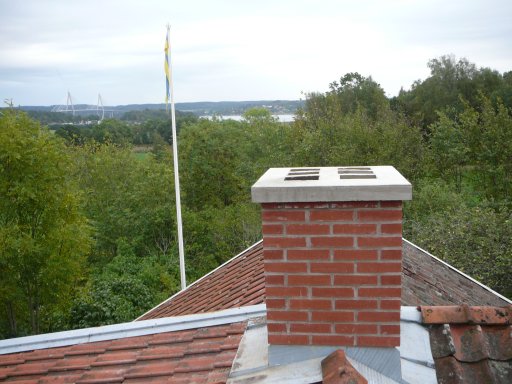 Done!