Vestmannaeyjar
July 12, 2005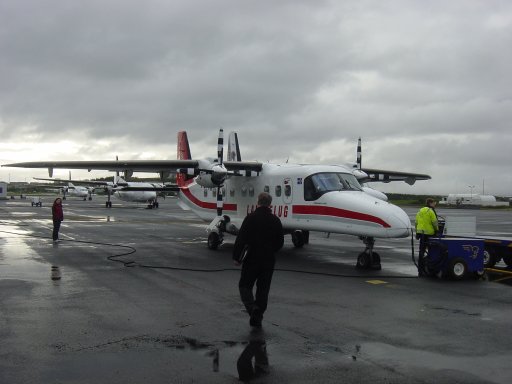 Tuesday morning. Audrey and I board a small plane to Vestmannaeyjar.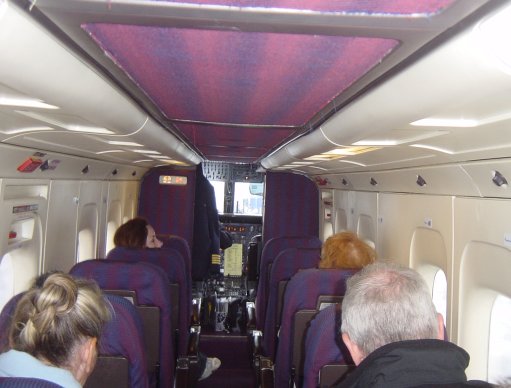 not the biggest plane around...but we all get window seats.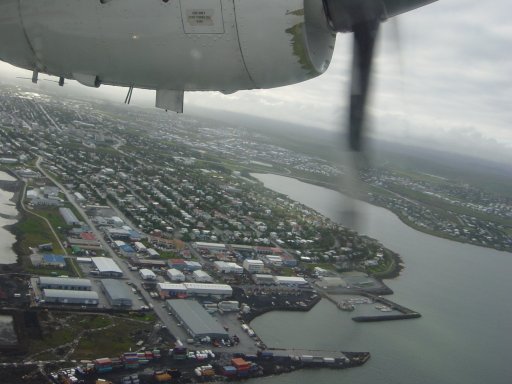 leaving Reykjavik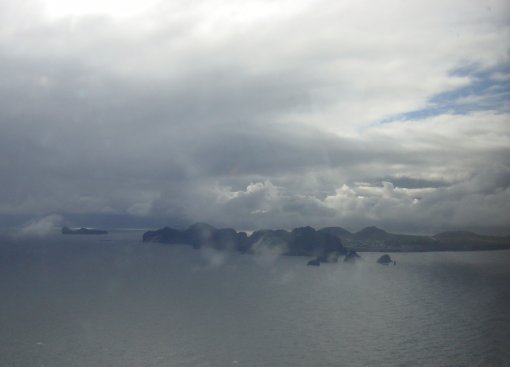 Arriving at Vestmannaeyjar (West Man Islands), a small group of islands just south of Iceland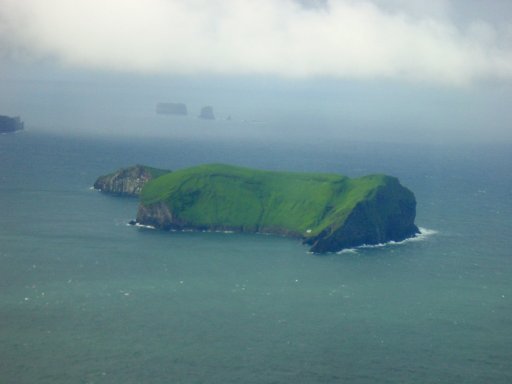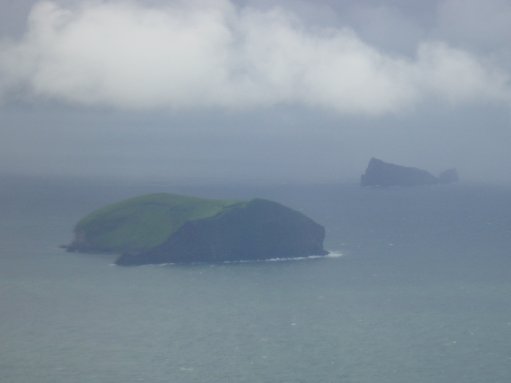 To the right is Surtsey, an island that popped out of the ocean in the 60's.
Noone is allowed on the island, as it is an experiment to see what untouched nature does to a new piece of land...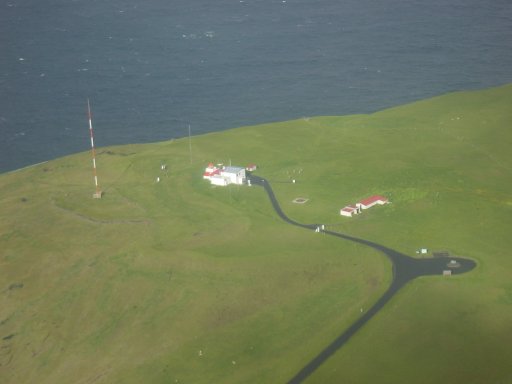 This weather station has measured winds exceeding 140 mph (but not today)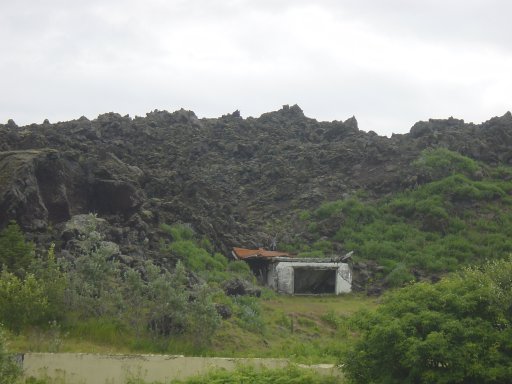 A good part of the small town was covered by a volcanic eruption in 1973.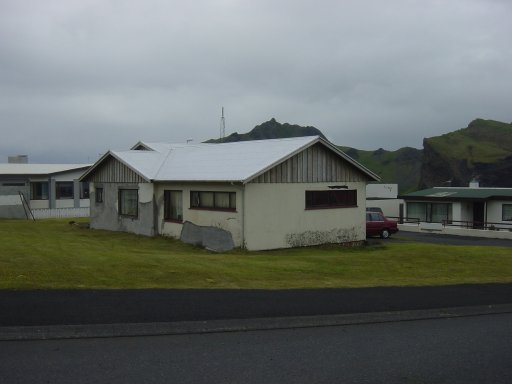 some houses still bear marks from the lava "snow" that overloaded their roofs





The town is surrounded by volcanos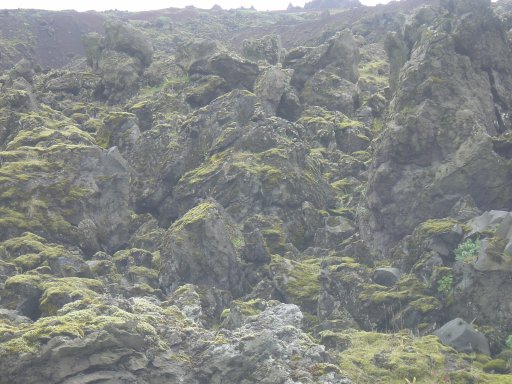 rugged lava is now covering a part of it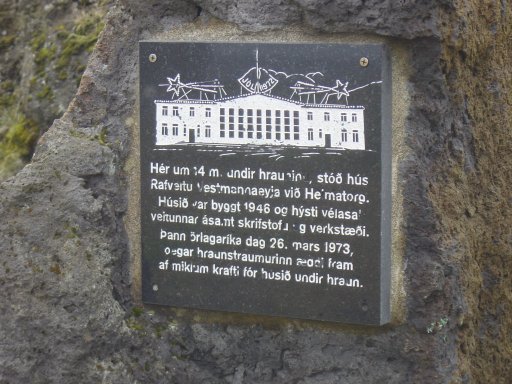 "50 feet down lies this building, built in 1946, covered in lava since 1973"





Vestmannaeyjar lives mostly off fishing.
During Eldfell's eruption in 1973, the important harbor was saved by spraying cold ocean water on the lava stream, solidifying it and creating a protecting wall.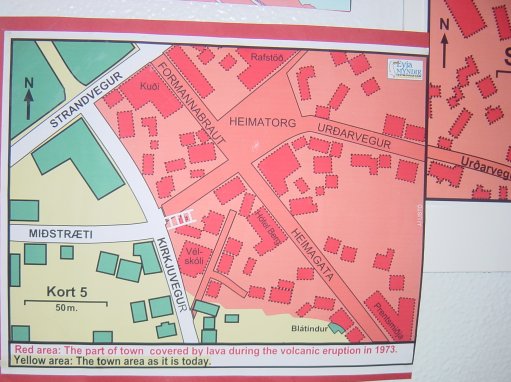 The now covered parts of the city are painted in red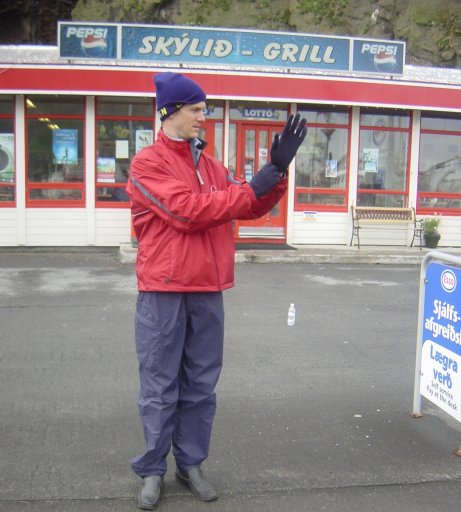 It's chilly out here...stopping by a gas station to get hat & gloves.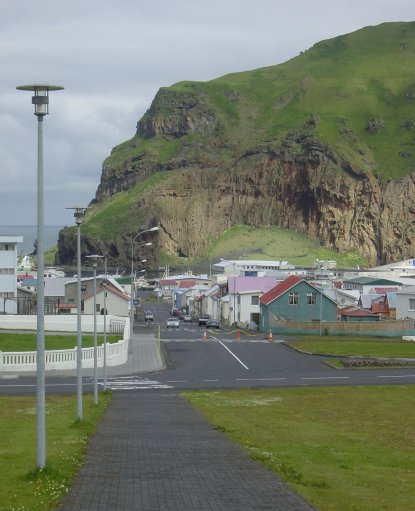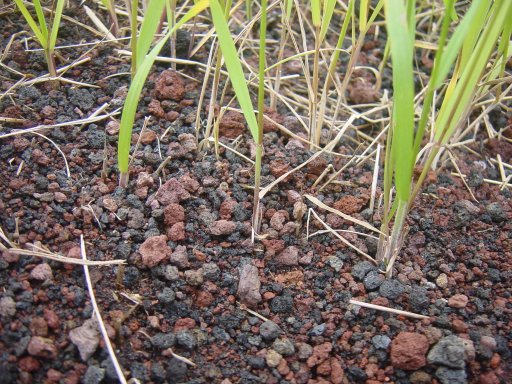 grass has been planted in the lava sand to prevent land slides






We set out on the trail surrounding Eldfell, the new volcano mountain from 1973.
You can see how the lava has poured down into the ocean. The island is several square miles larger after the 4 month long eruption.
(click to view)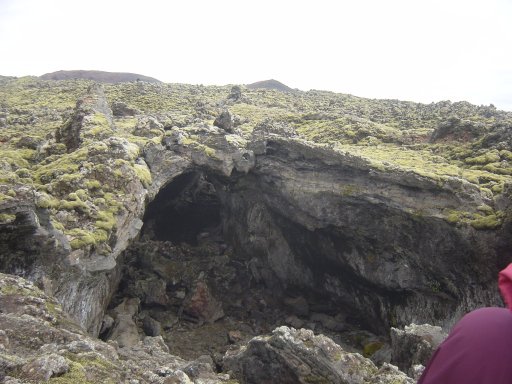 The lava field is uninhabitable.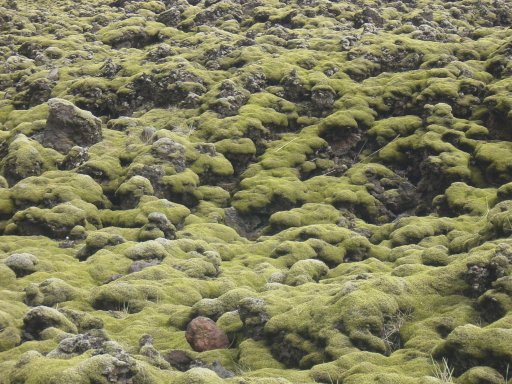 (but at least the moss makes it a bit softer)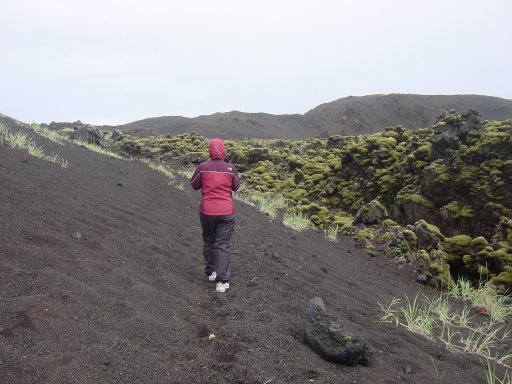 We carry on...






the lava field in the east (click to view)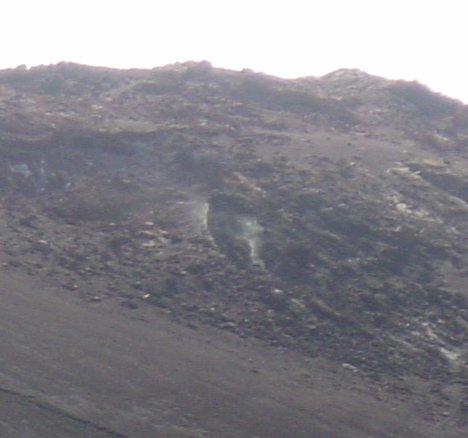 The mountain is still smoking.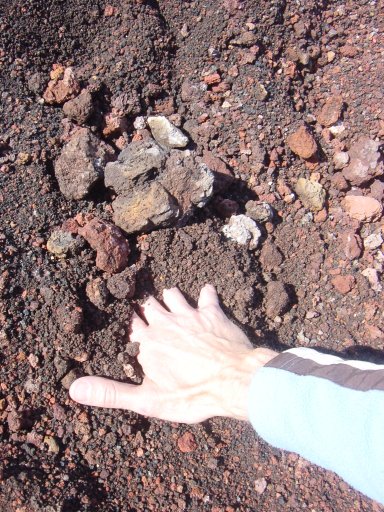 Stick your hand down, and you'll feel why.
-Scalding hot!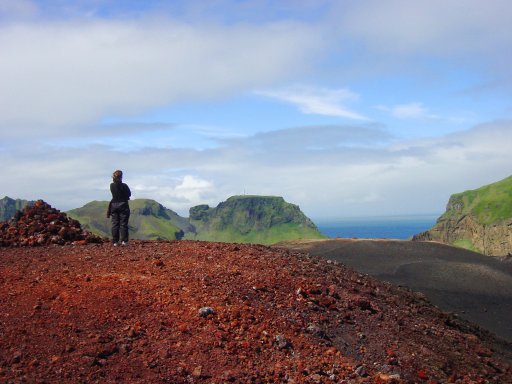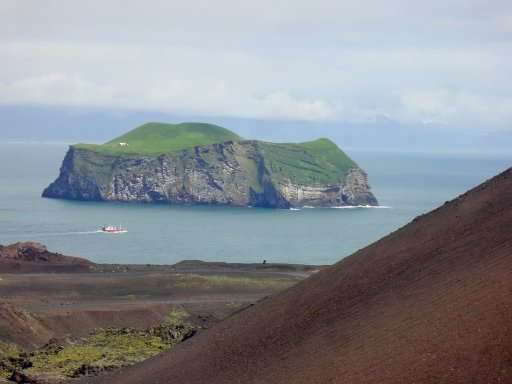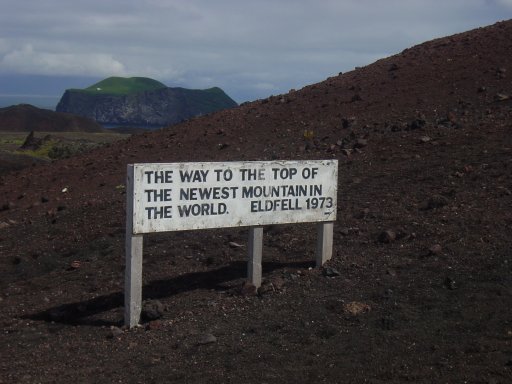 This 221m (725ft) mountain is just over 30 years old.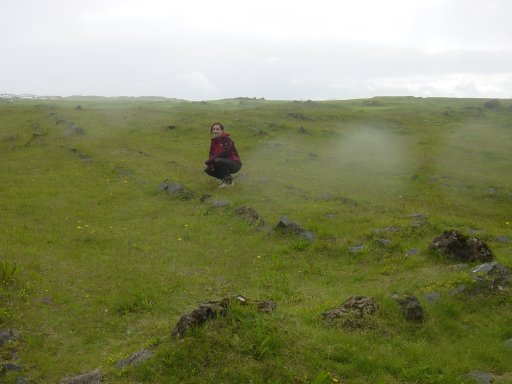 Audrey, amidst ruins from the 900's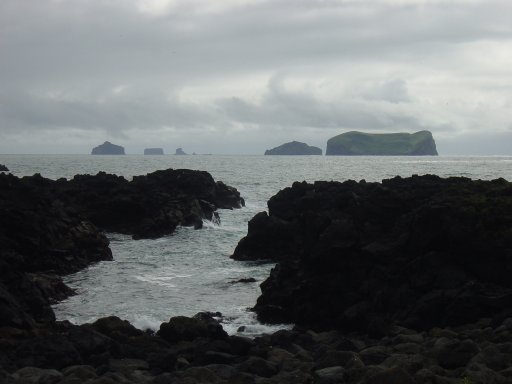 a view to the south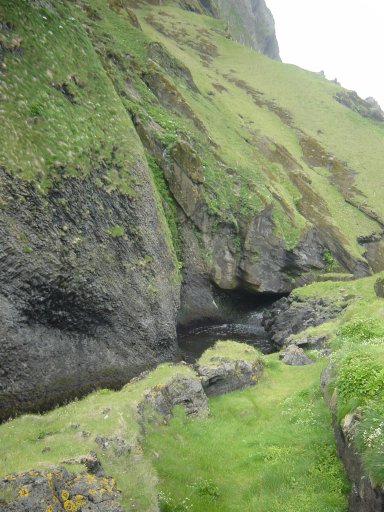 a grassy hill with lots of nesting birds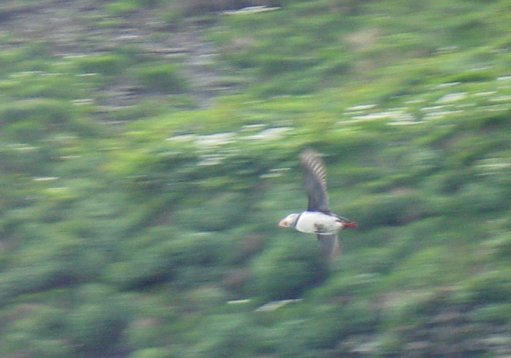 Here flies a puffin!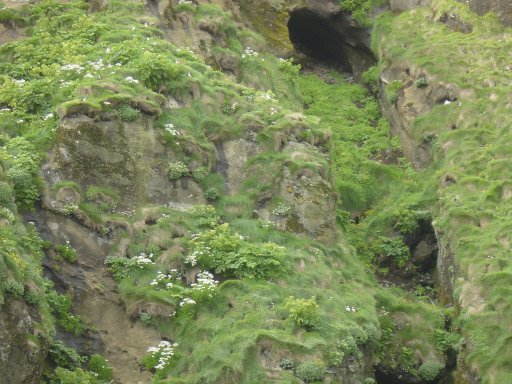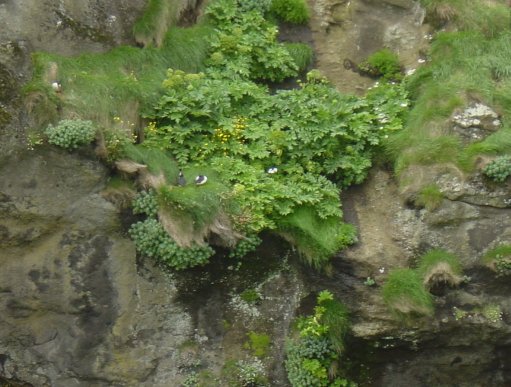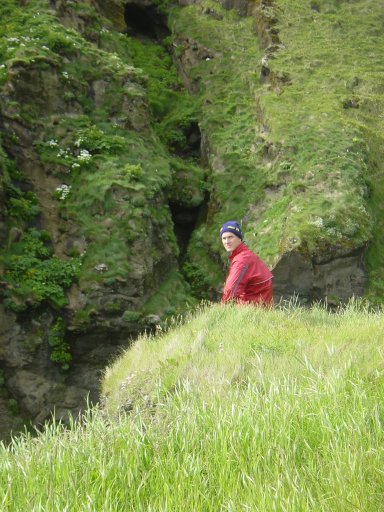 bird watch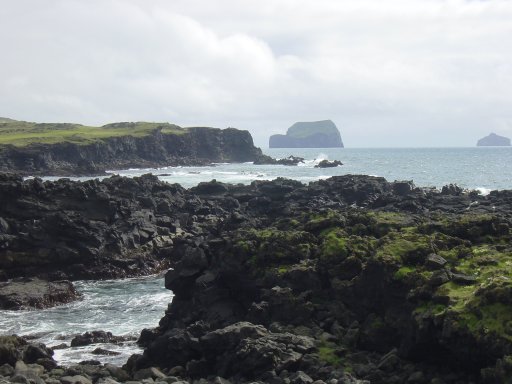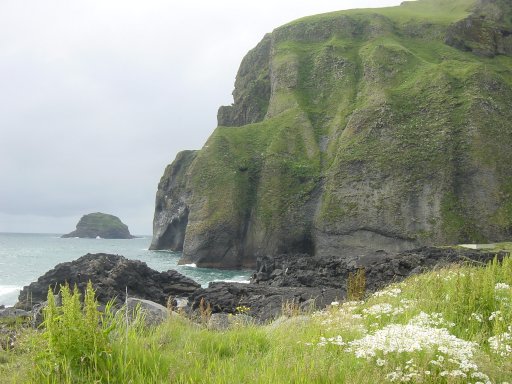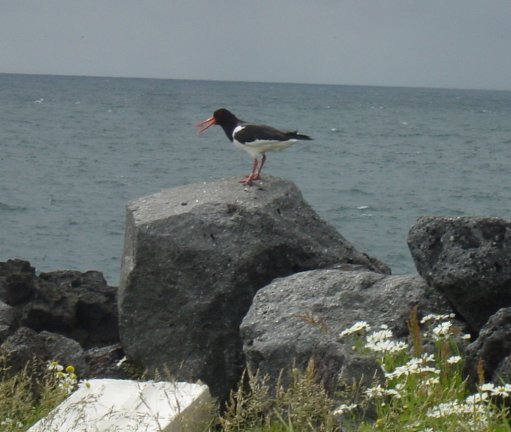 Eeeep!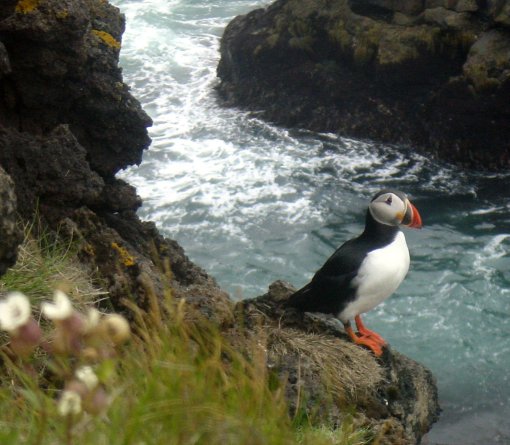 Puffin (Lunnefågel in Swedish)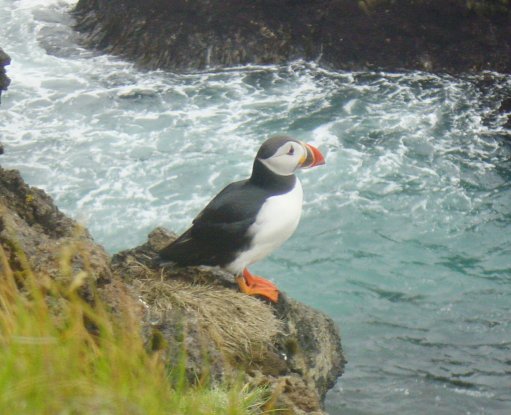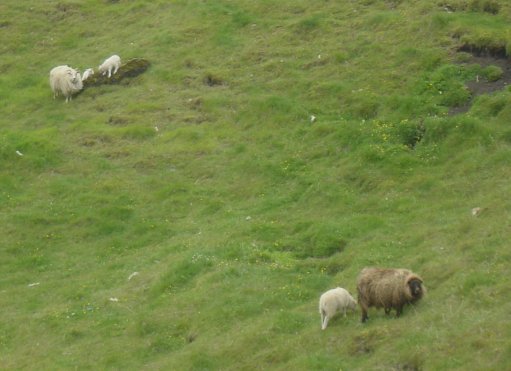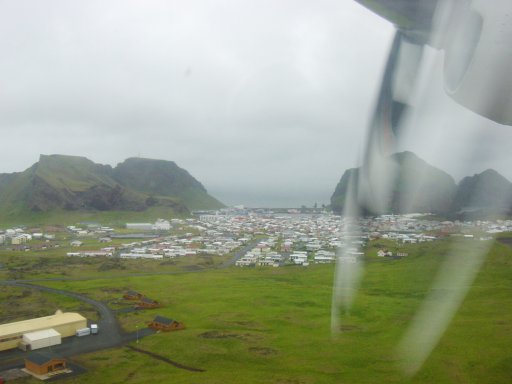 Evening falls (well, not really...it never gets dark) and we head back to Reykjavik.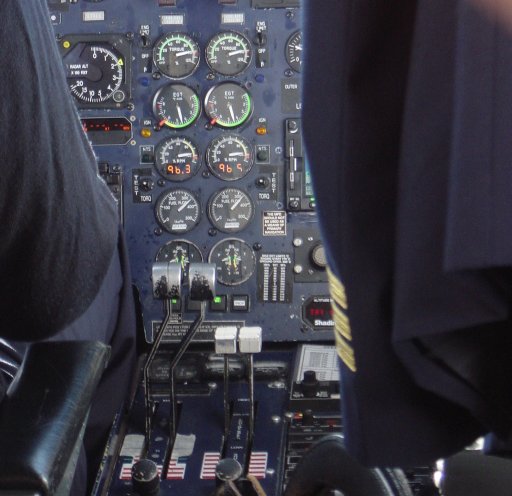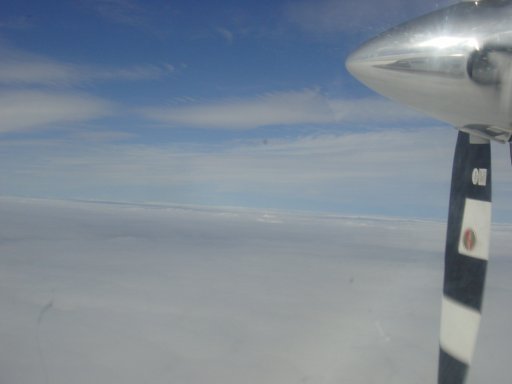 Up here, the sun always shines.