The Last Mile
August 11, 2005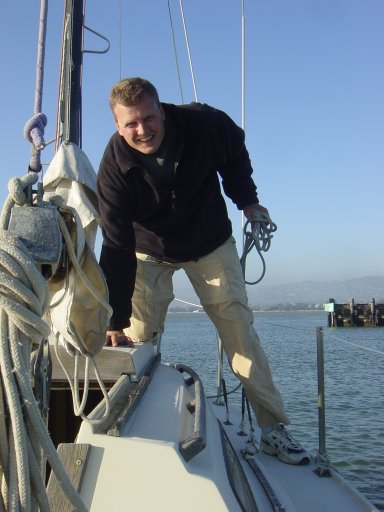 Christof joined me on this very special trip of the bay.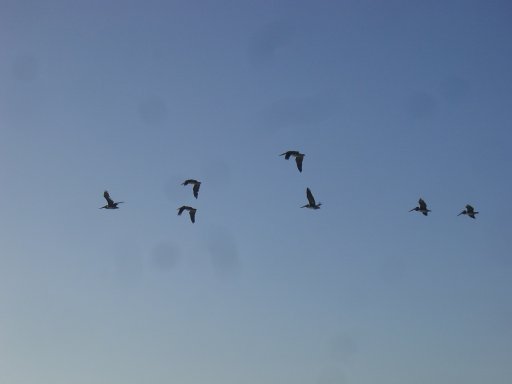 It's the last trip on 'Solstice'.
Check the old photos from The First Mile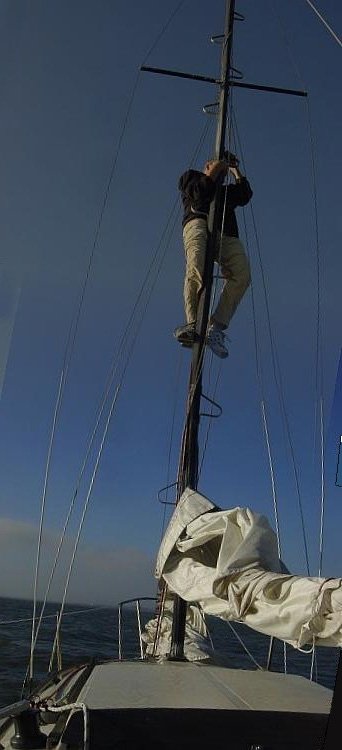 Last chance to climb that mast.






The boat was rocking heavily during this excercise - a halyard got caught at the top of the mast while we tried to set sail.





getting it loose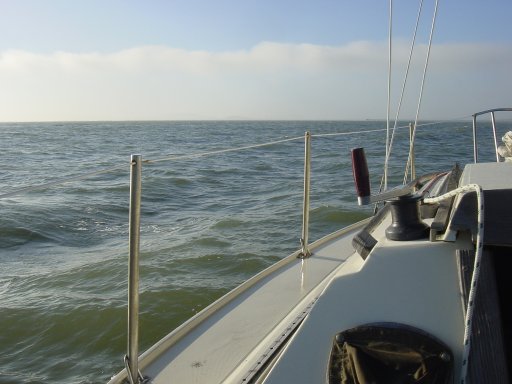 A warm afternoon, with average wind and rather big waves.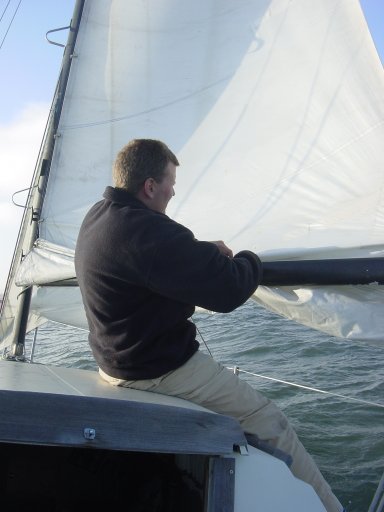 Christof reduces the main sail area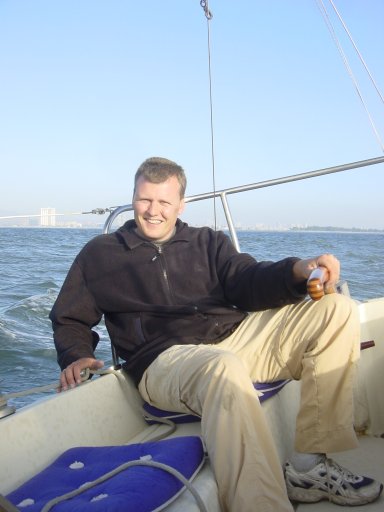 Alright, all set now!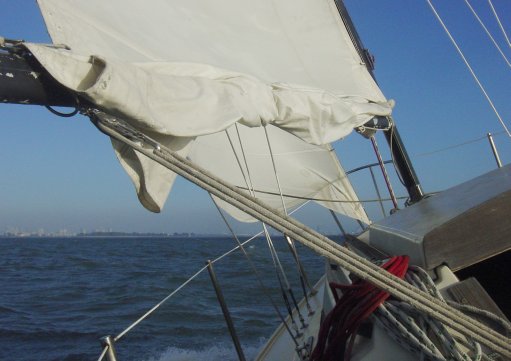 heeling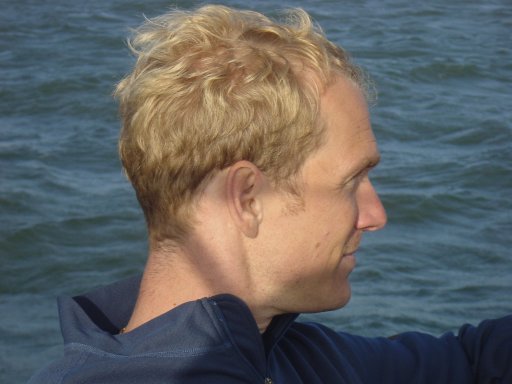 enjoying one of life's good moments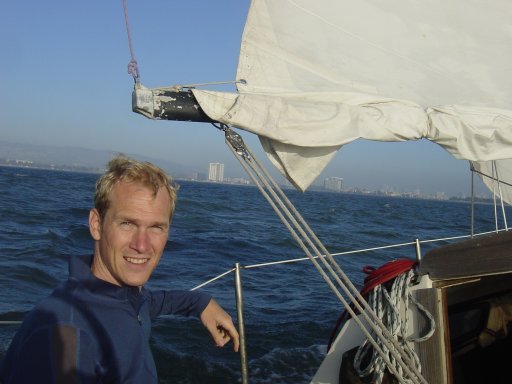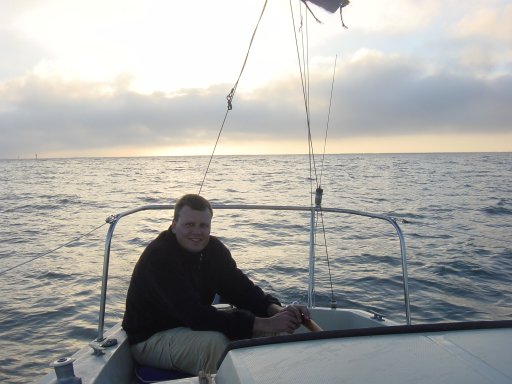 Heading back in, less wind now. As usual. As with most sailing I've done on 'Solstice' the past 4 years - not much changes.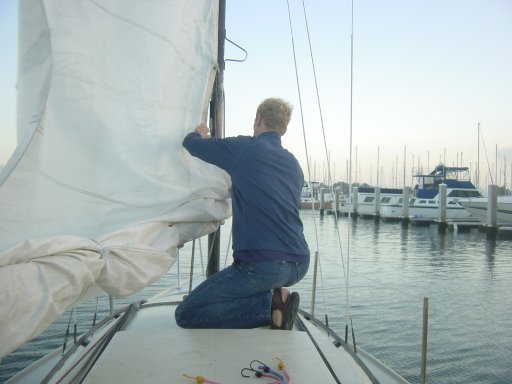 sails come down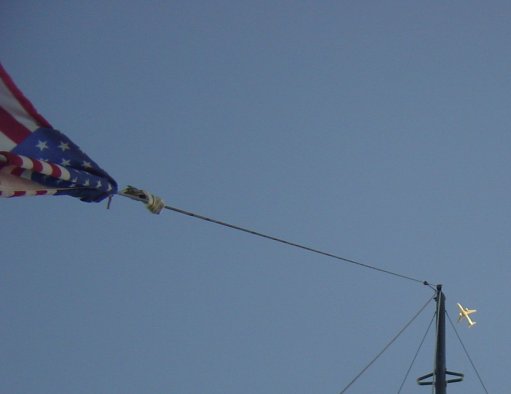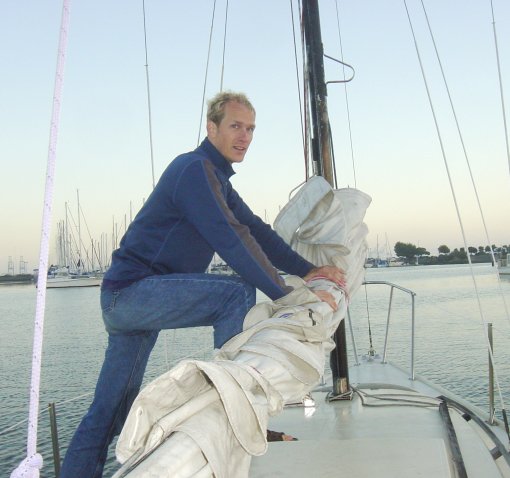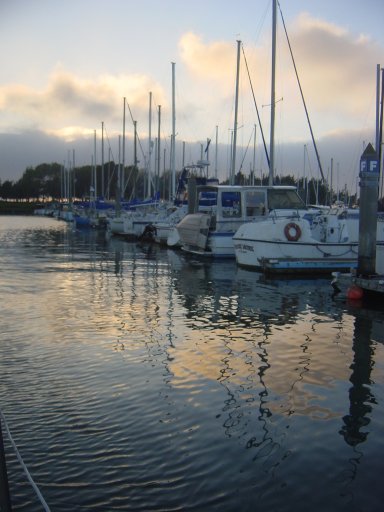 Back to the same old dock...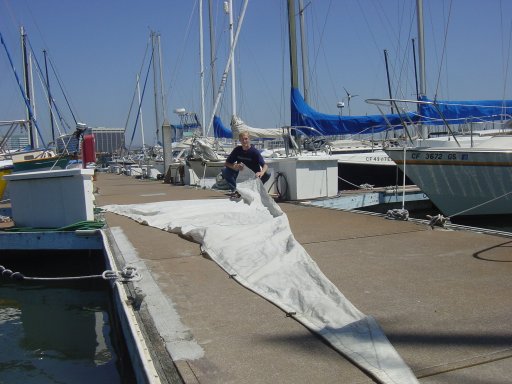 The next day preparation for showing the boat:
Folding the jib neatly.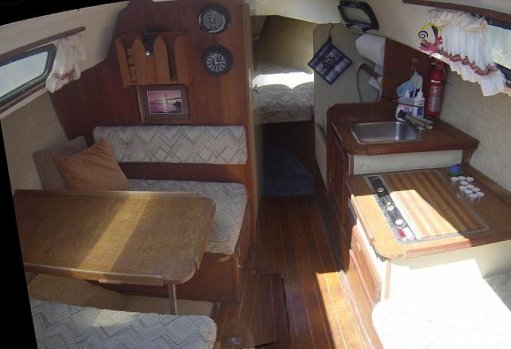 give the cabin a proper cleaning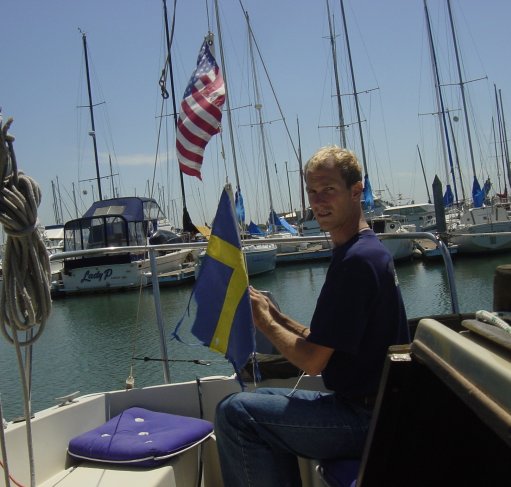 Lastly - the Swedish flag comes down.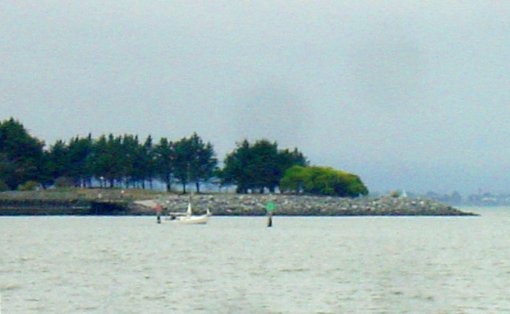 This photo, from two days later, shows the new owners sailing away...
.....into the sunset.....................