Dinner @ Marion's
February 11, 2005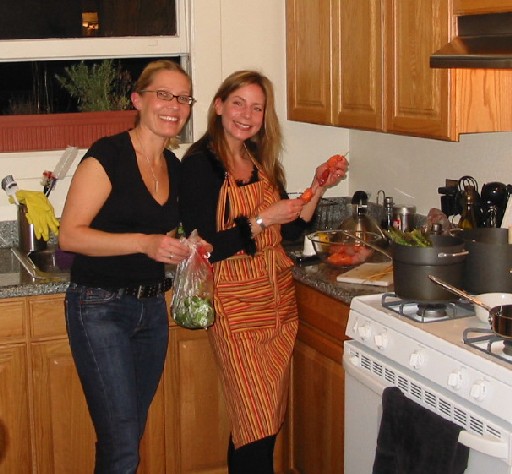 Marion & Martina are throwing a dinner party in San Francisco.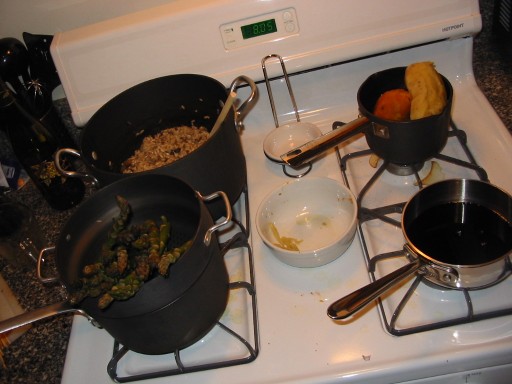 Risotto with steamed Asparagus & Co.





...and guess who's invited?!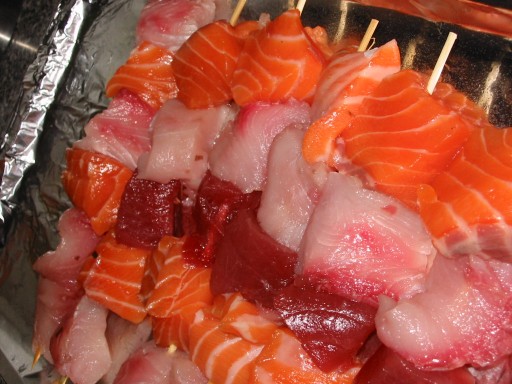 Three Fishes skewers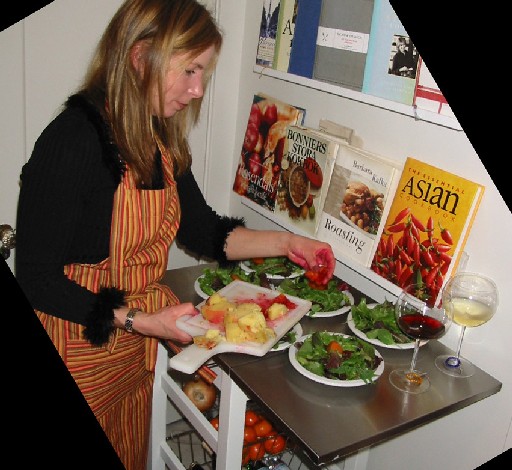 Salad is topped with beets and sweet potatoes...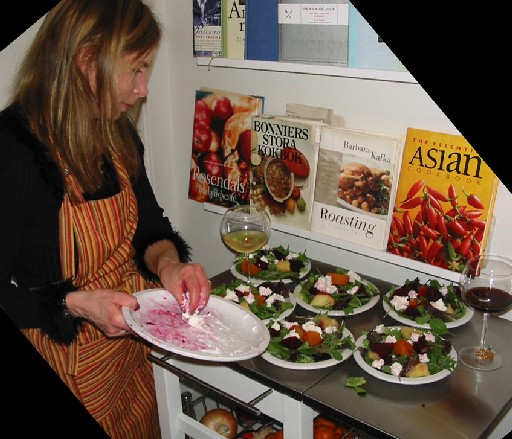 ...and some yummy stinky cheese.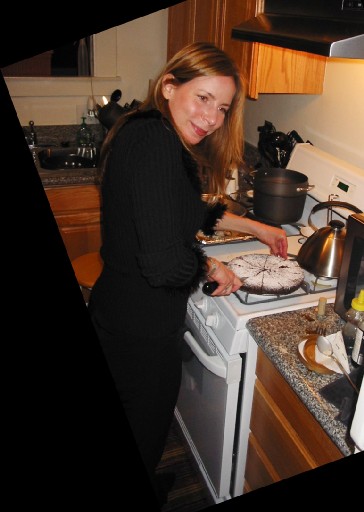 Martina cuts Marion's crunchy poppy seed chocolate cake.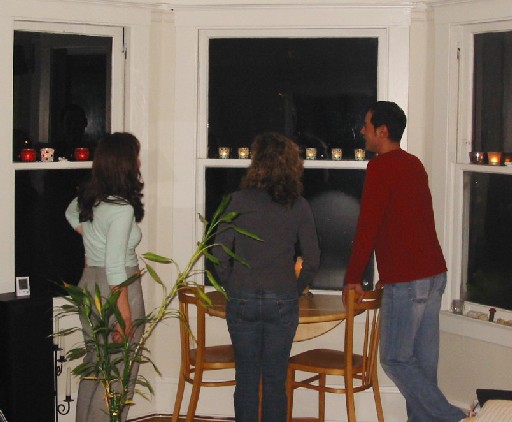 Others peek out through the night to get a glimpse of the Golden Gate.
[Audrey, Wendy, Phil]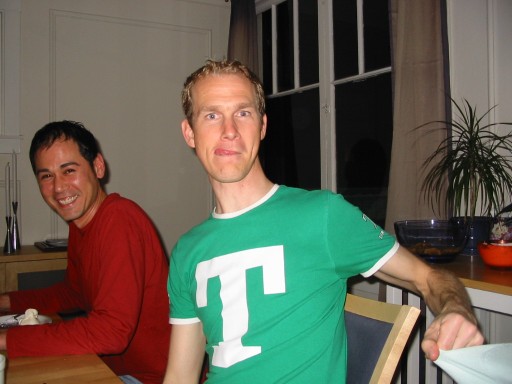 eagerly awaiting dessert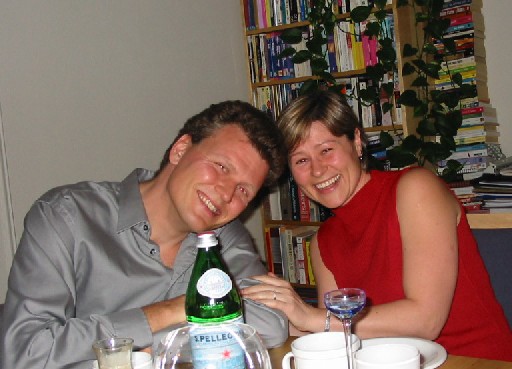 Of, course, Christof and Imola show up just in time for ice cream.... but it is, after all, his birthday.





-Some port, anyone?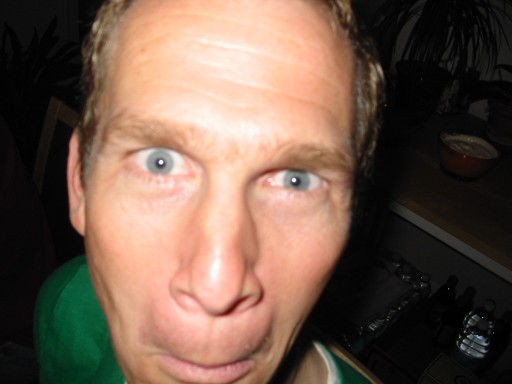 Port??!! Where?





[Marion serving]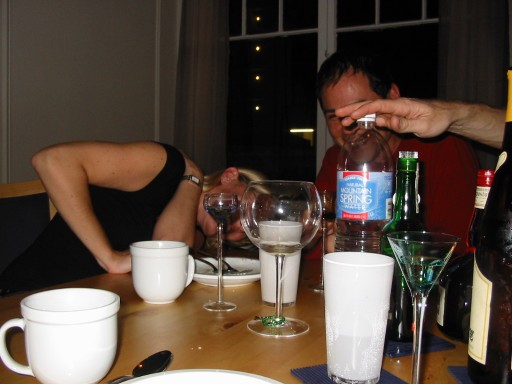 Marion, Phil...after a few drinks.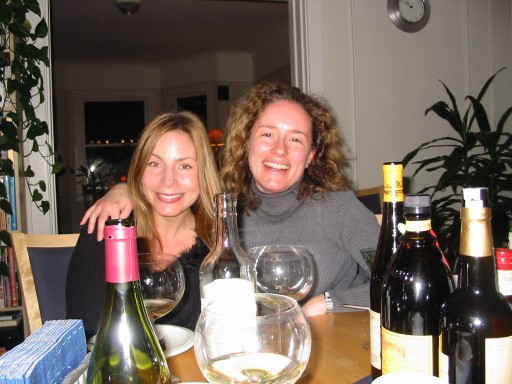 [paaaartaayyy]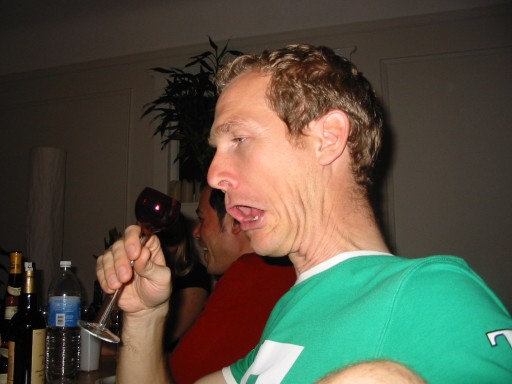 Yeawl, pwetty daan good powt, thawt...