Birthday on the rocks
July 29, 2005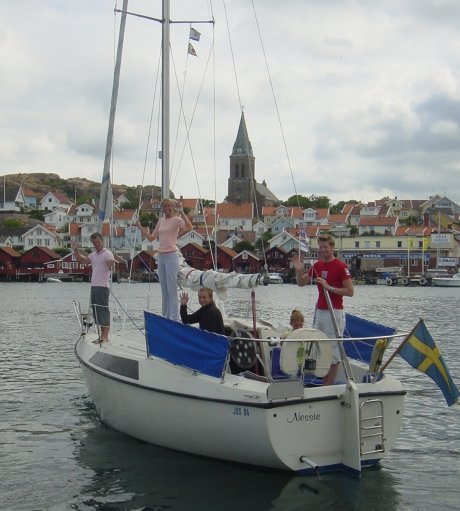 1

Today, Martin & co carry on north, while we turn back south.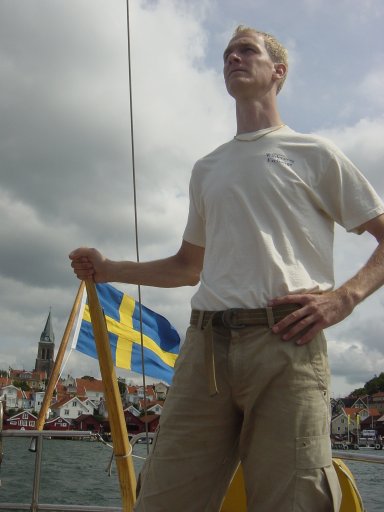 2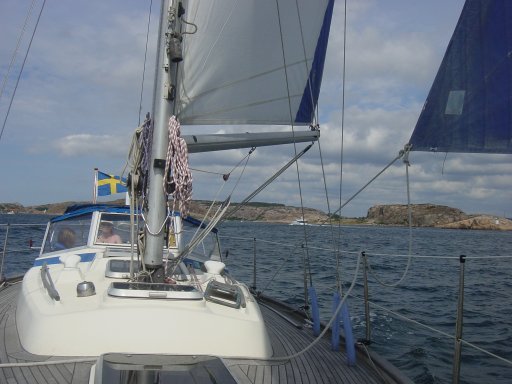 3

We enjoy a very relaxed southbound cruise.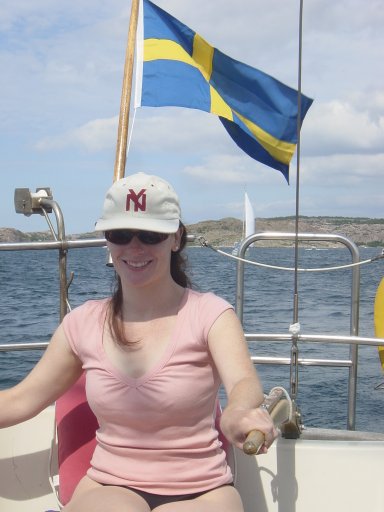 4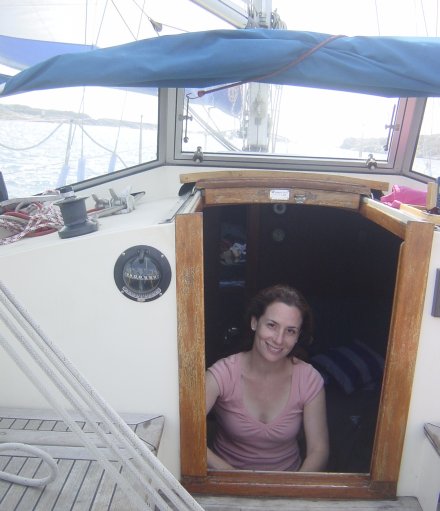 5

Audrey prepares lunch downstairs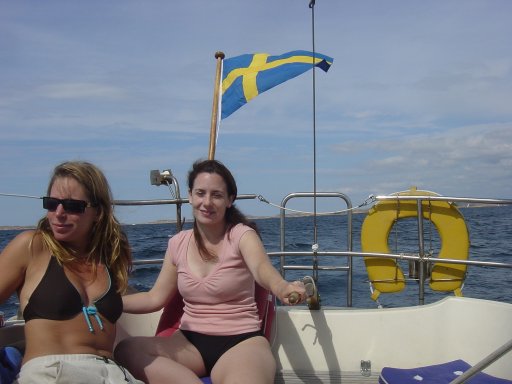 6

Then we switch, I carry on making lunch. Not paying enough attention to the charts...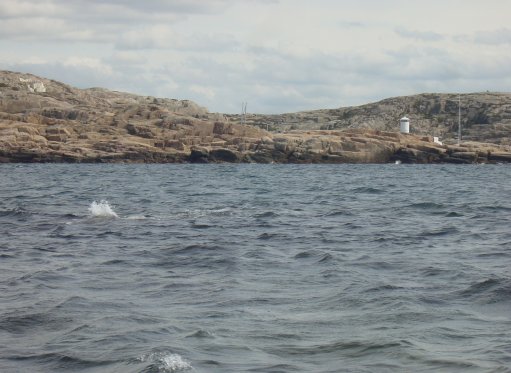 7

Sure enough, we manage to get stuck on one of these.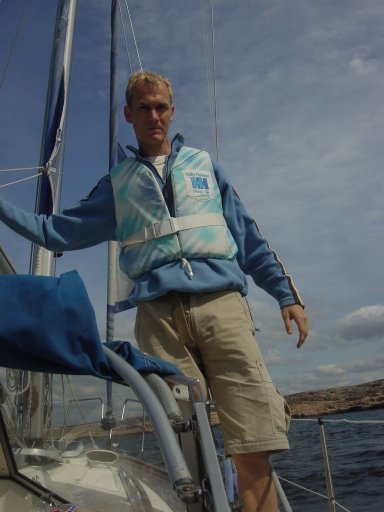 8

Might as well put on the vests.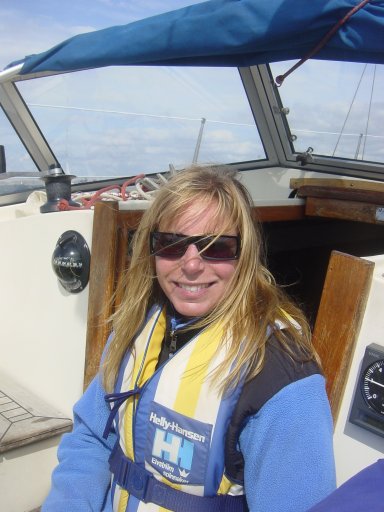 9

Martina, wearing a life vest and a smile :-)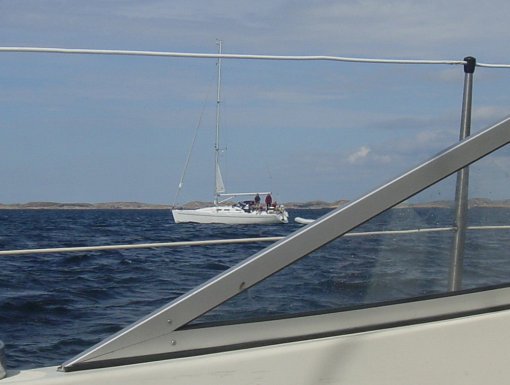 10

After a few minutes, I flag down a passing boat - with a dingy.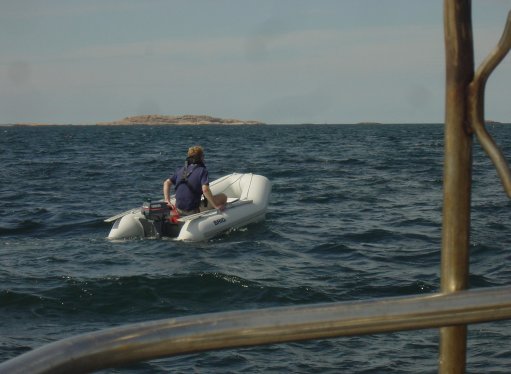 11

They guy is kind enough to take our anchor, and drop it a few hundred feet out.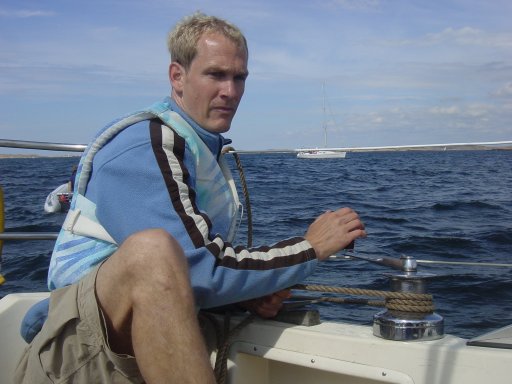 12

We winch ourselves, using the anchor, off the rocks.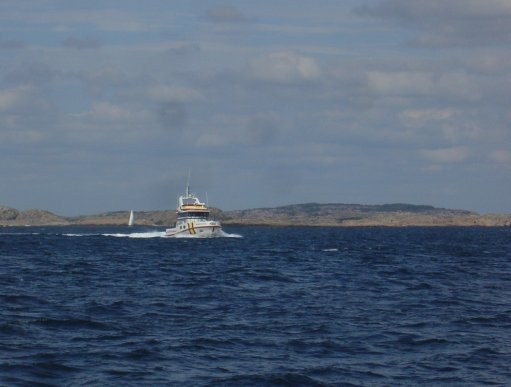 13

I had already called for towing assistance, but we were done before they eventually appeared.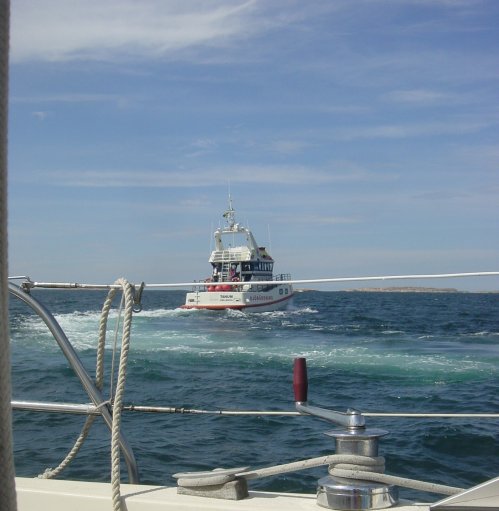 14

So they might as well head back home...and we carry on south.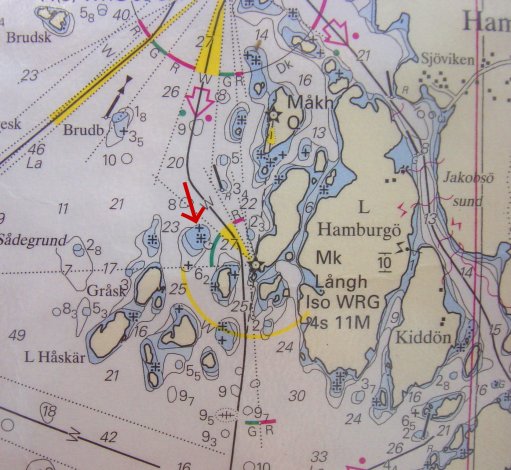 15

You're better off sticking to suggested routes...cooking lunch is a sure attention grabber.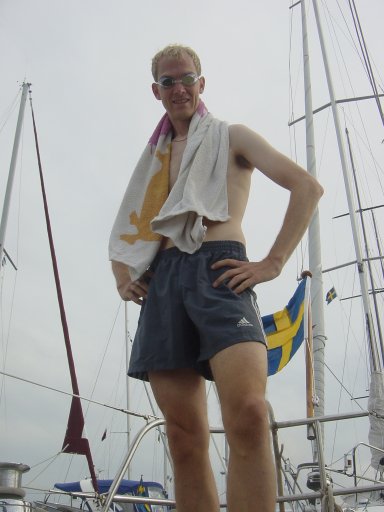 16

After arriving in Smögen, I go down to check for scratches.



17

Sporting an even tan...or was it uneven?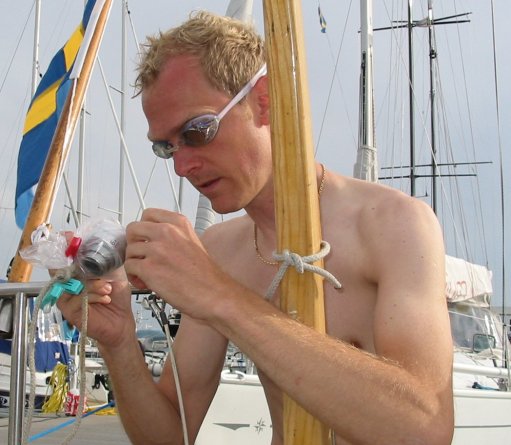 18

also trying some underwater photography
photo by Martina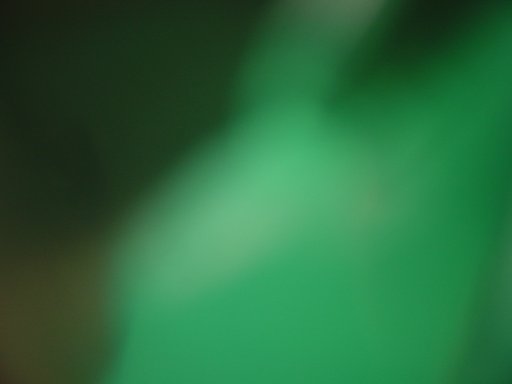 19

Results may vary though...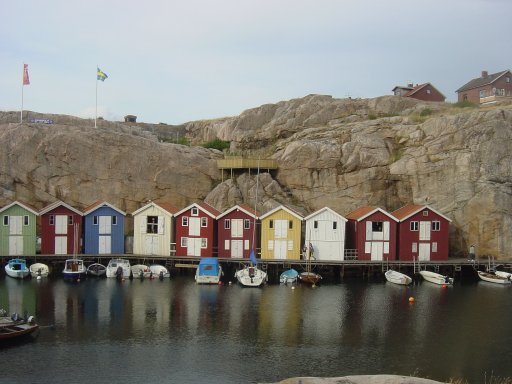 20

an evening walk along the famous docks of Smögen



21

The summer season also features lots of little fancy boutiques.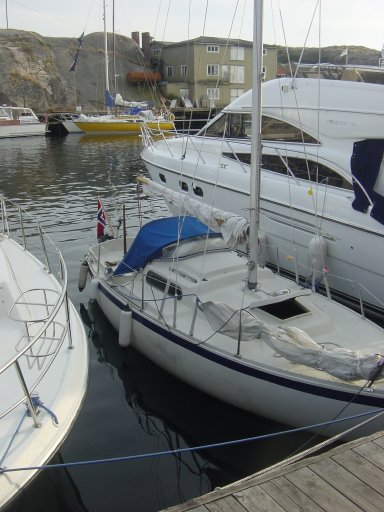 22

feeling small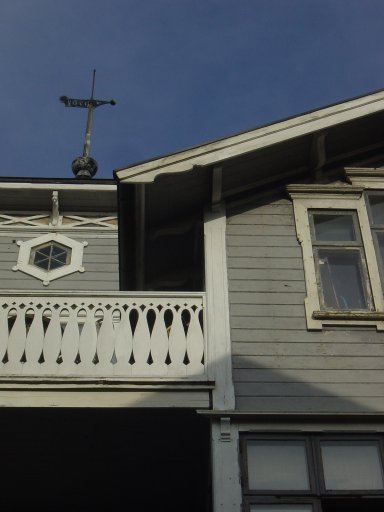 23

built 1909



24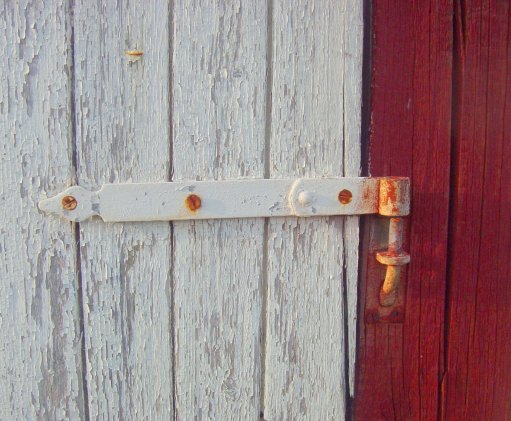 25





26

another sunset glass of red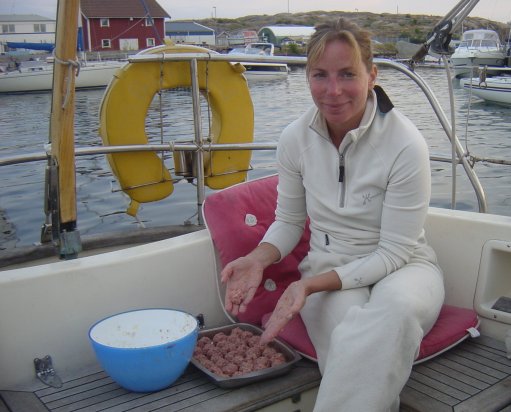 27

So, it's my birthday - and my crew is cooking dinner for me.
Homemade meatballs.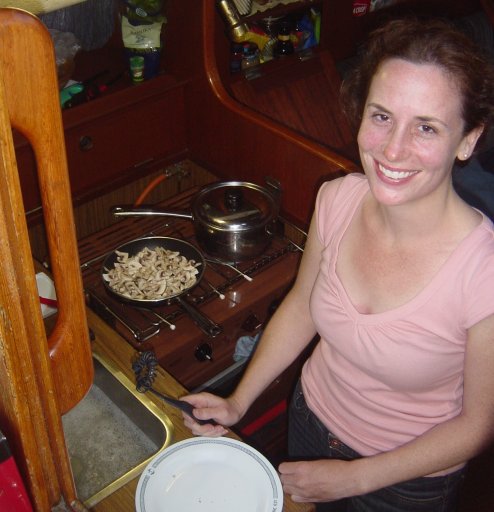 28

with boiled fresh potatoes and a creamy mushroom sauce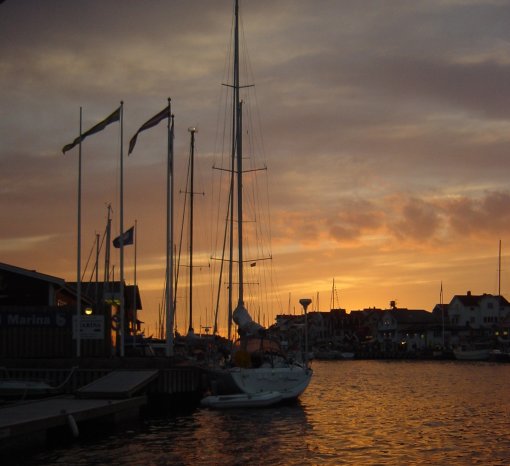 29

As the sun sets...



30

...dinner is served!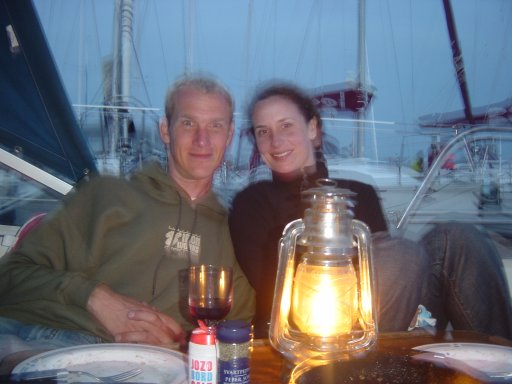 31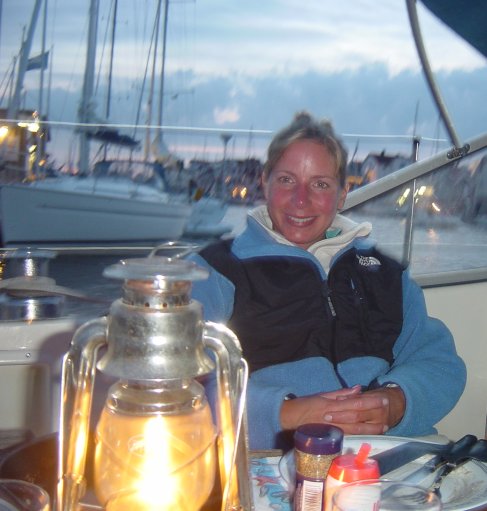 32