Speed Daemons
July 18, 2004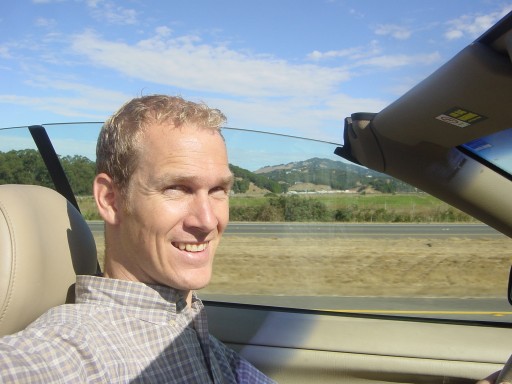 Hot weekend, this. On Sunday morning, I pop in my car and head off north to Sonoma, and Infineon Raceway.





my ticket to a day of fast and furious entertainment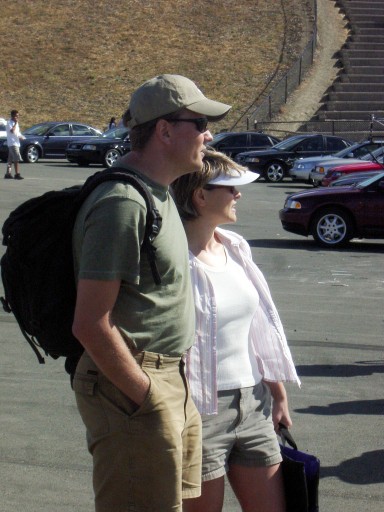 Christof & Imola are taking me to my first car race ever.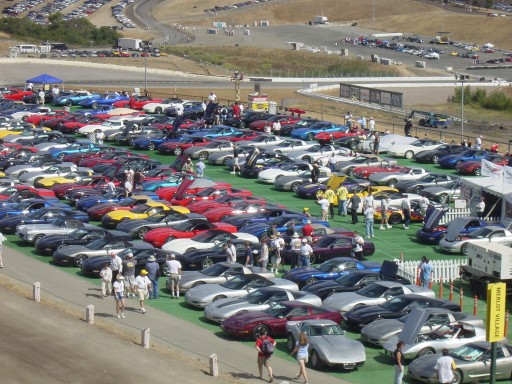 On our way through, we pass by various car club parkings... all Corvettes here.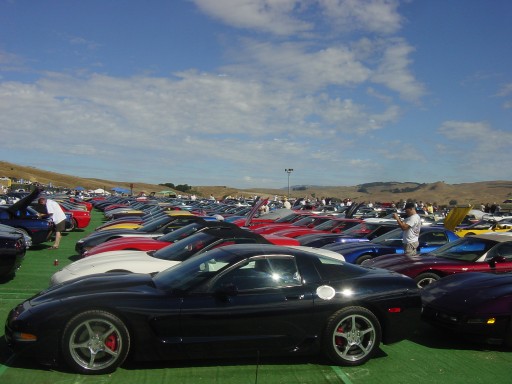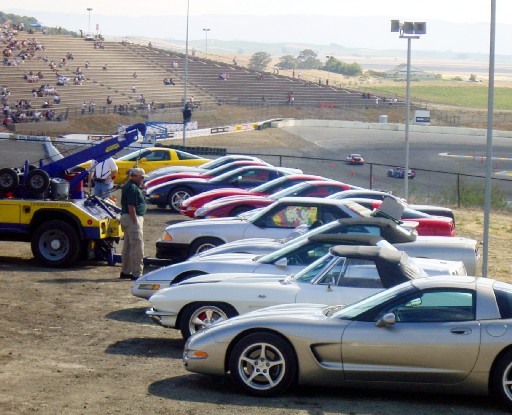 Oh, it appears someone snuck a Ford in?! That'll get towed.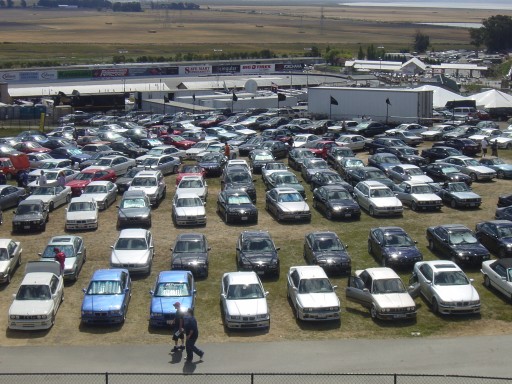 The BMW lot.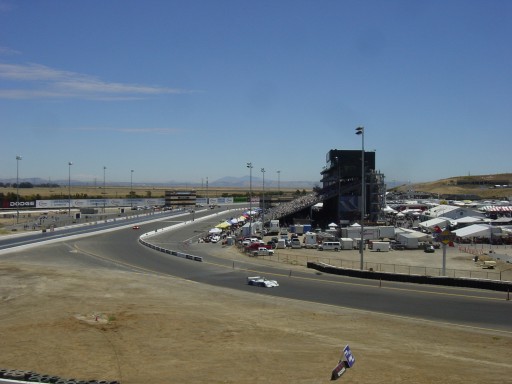 the pits and the main seats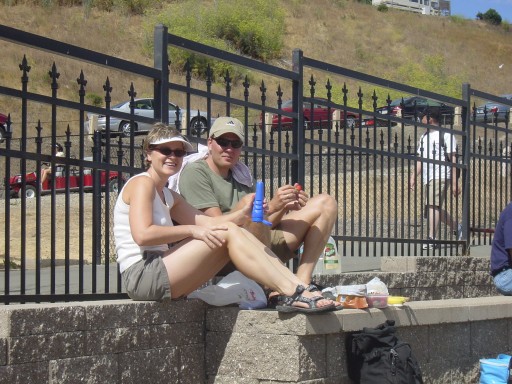 We find a good spot...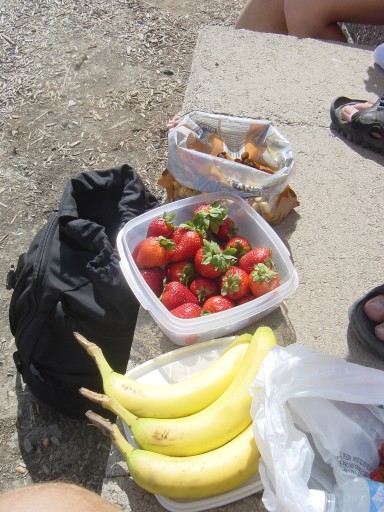 ...bring out some goodies...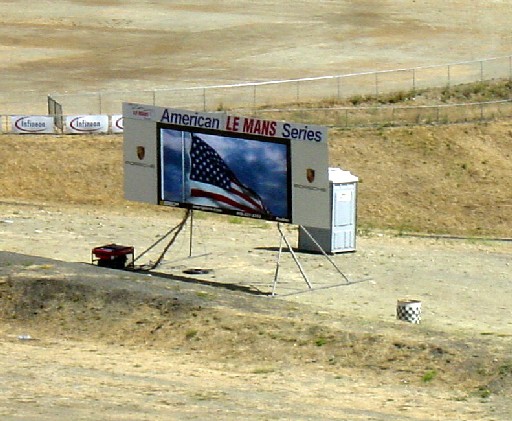 ...stand through the national anthem...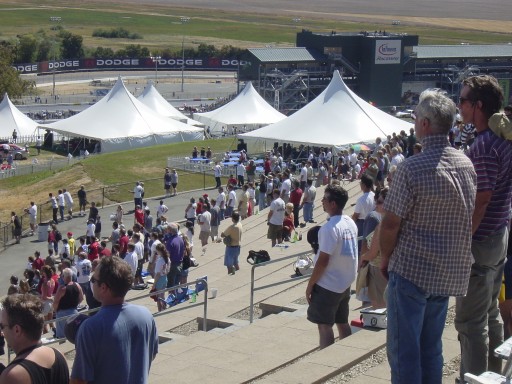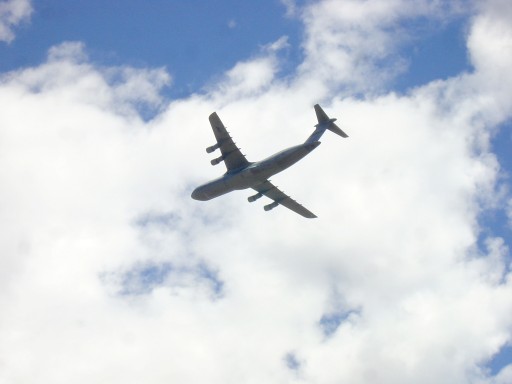 ...watch a giant aircraft flying overhead...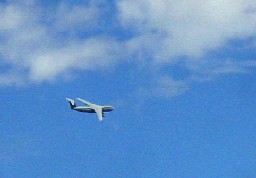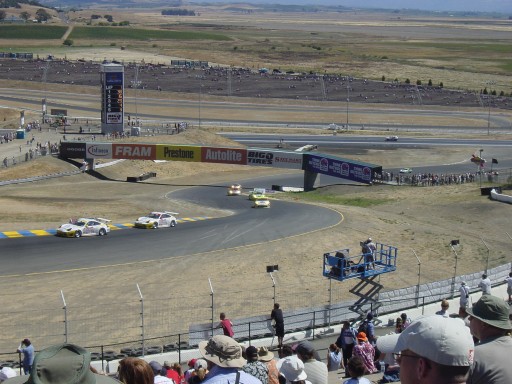 ...and the race is on! (movie file)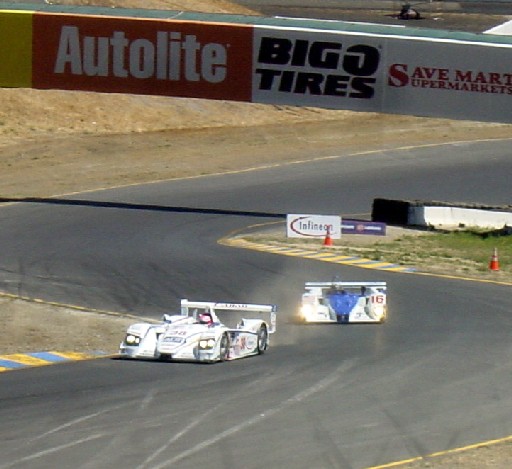 Different classes of cars compete at the same time; from highly specialized 200+ mph ones...


exceeding 200 mph (movie file)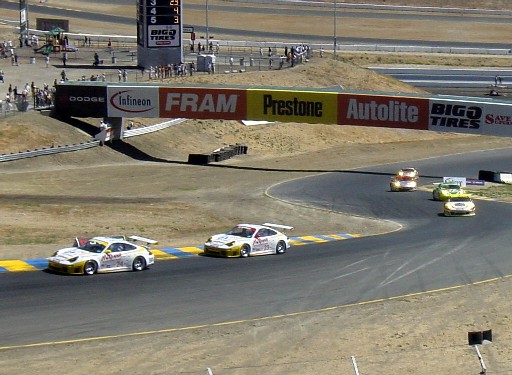 ...to relatively slow Porsche 911's.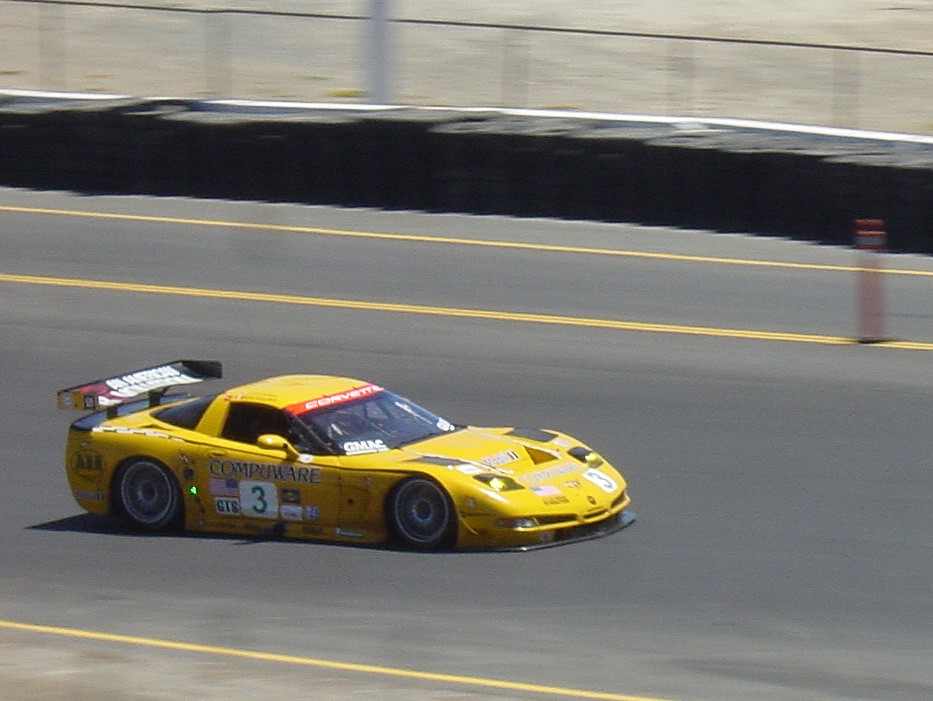 The Corvette


low revs (movie file)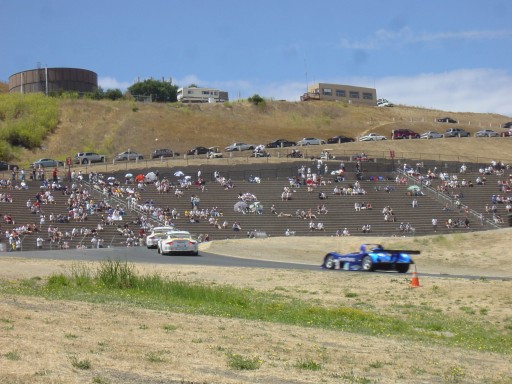 Our curve from down below. It's pretty steep getting up and around the corner.


switching places (movie file)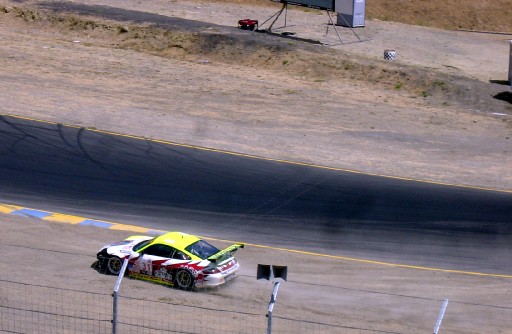 It appears a Porsche has trouble staying on the track.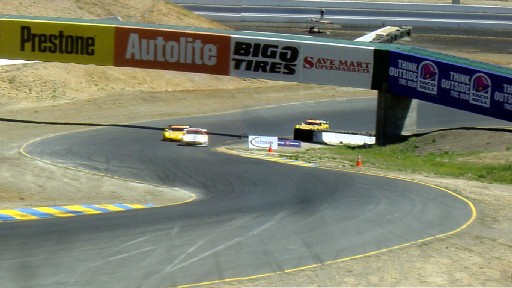 Something happens...the yellow Vette on the left tried to pass the white Porsche on the outside through the chekan.
Instead, he spun out of control and crashed into the tires on the right...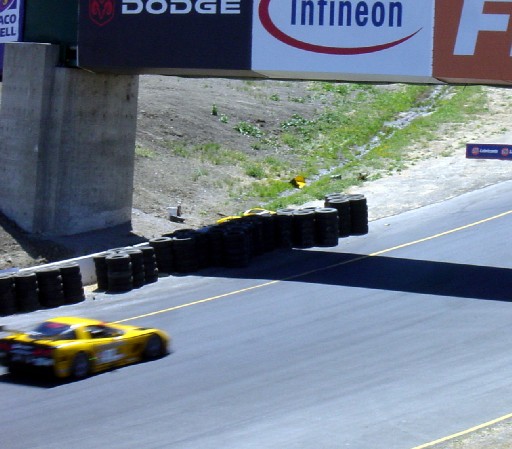 Somewhat later, there's still pieces lying behind the tires. Anyhow, this prompts a visit to the pit stop...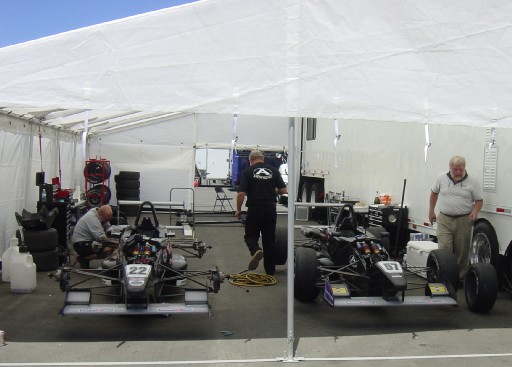 Lots of tune-up work in progress here...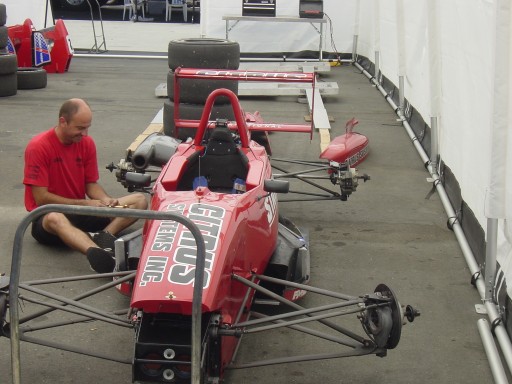 -There always seems to be a few extra screws once you put it all back together.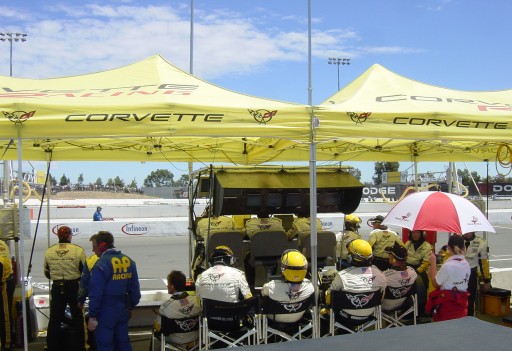 Ah, here we go.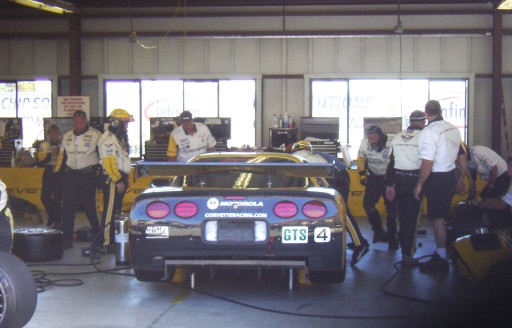 emergency room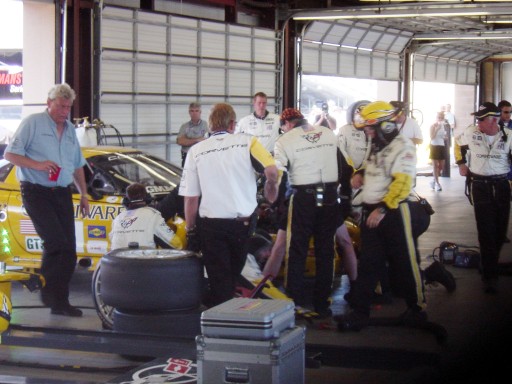 tremendous activity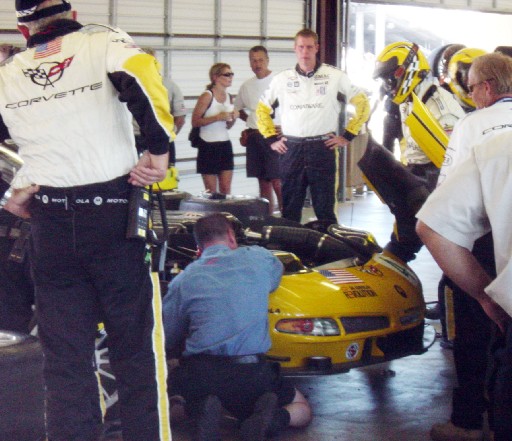 surgery and duck tape under the hood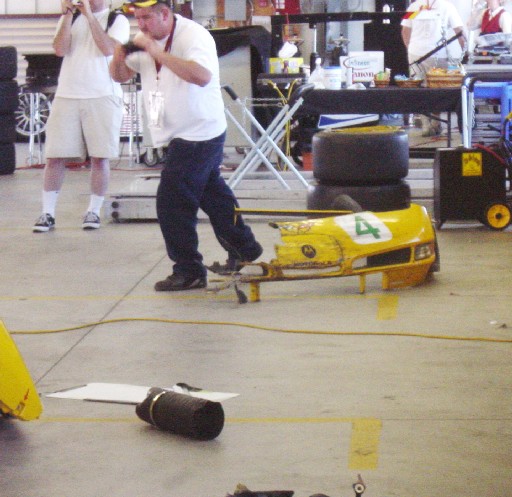 broken limbs are removed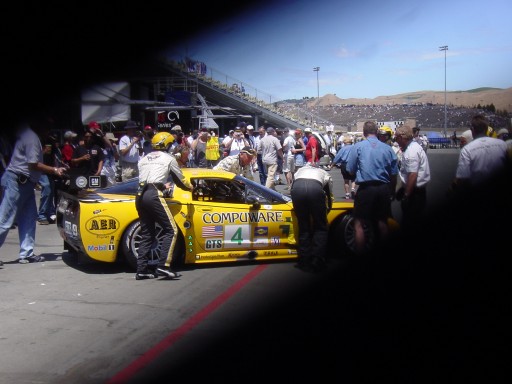 All patched up and ready for more action!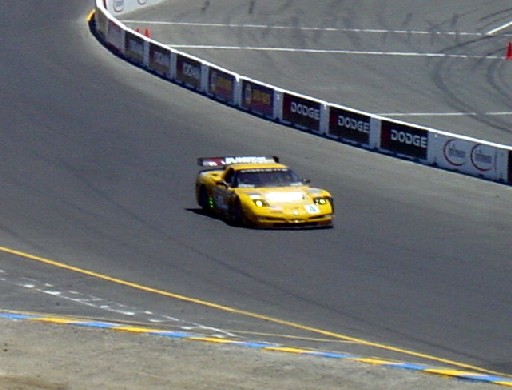 'good as new'





Here's another odd looking fellow.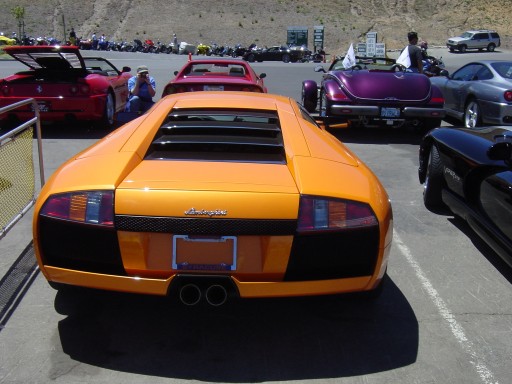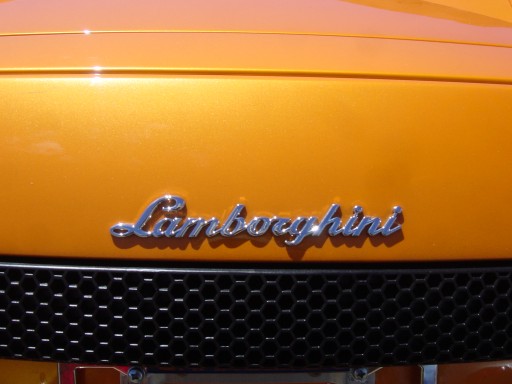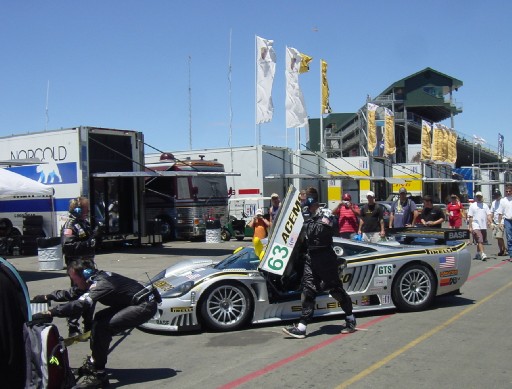 another one comes in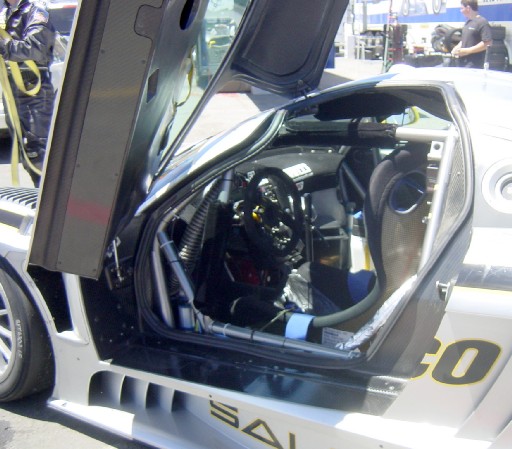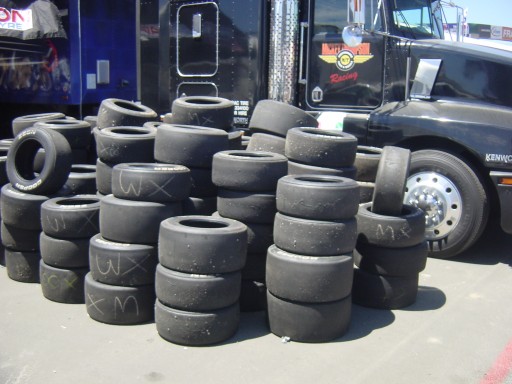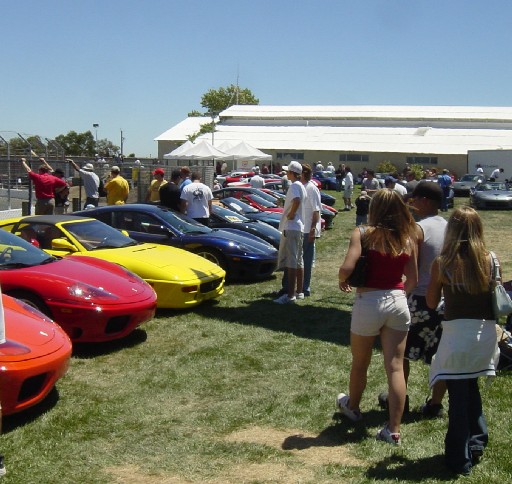 Ferrari pileup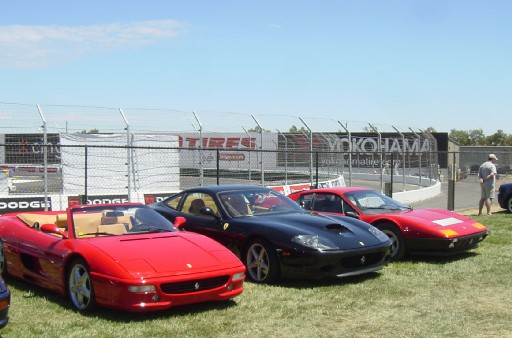 more Ferraris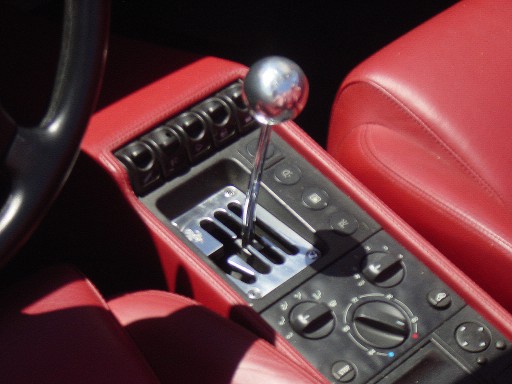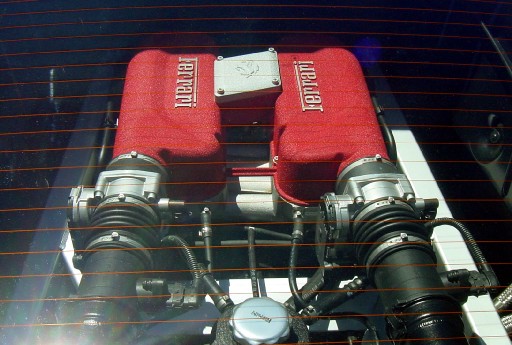 This is what 'testa rossa' means. Red top.
Originally, it was not red paint...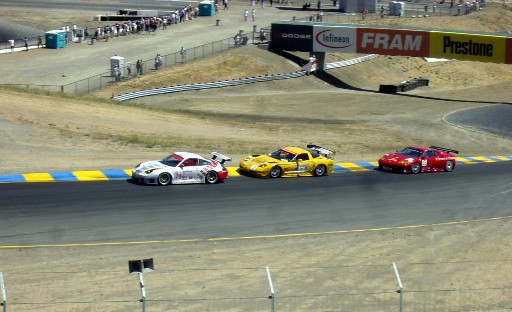 The race goes on... (movie file)





After an action packed day in Sonoma, I stopped by Emeryville on my way home to just relax for a bit.