Hilly day in Sunol
September 12, 2004





Started my day tightening the rigging on my boat, it tends to flex a lot under load.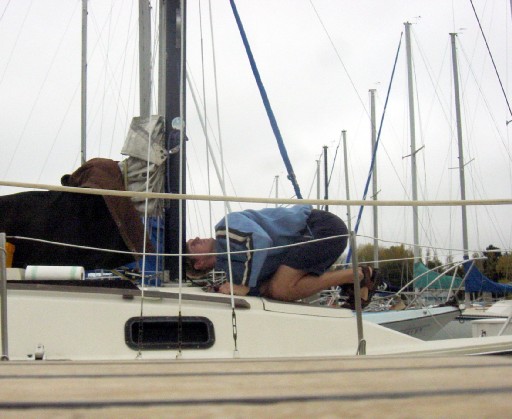 carefully keeping the mast straight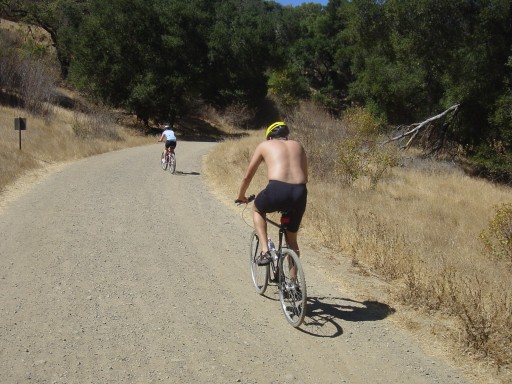 Good enough. I load up my bike and head down to Sunol, where Christof & Imola meet up for a hilly afternoon in these hills.





we climb through the olive trees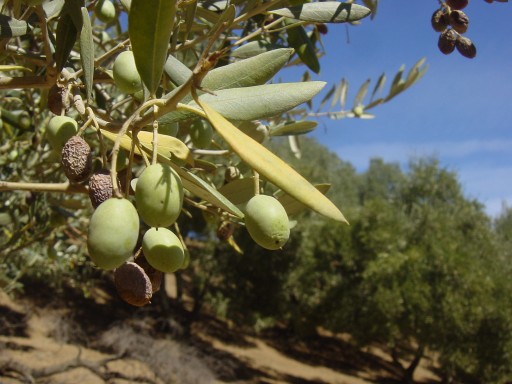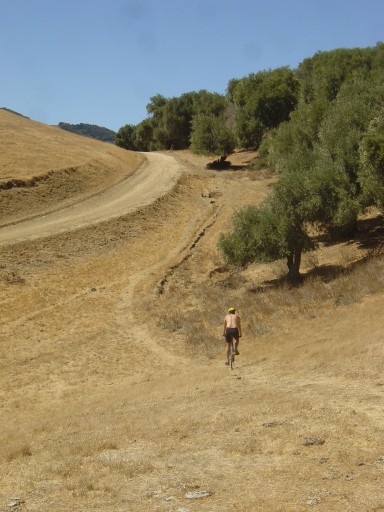 | | |
| --- | --- |
| | oops |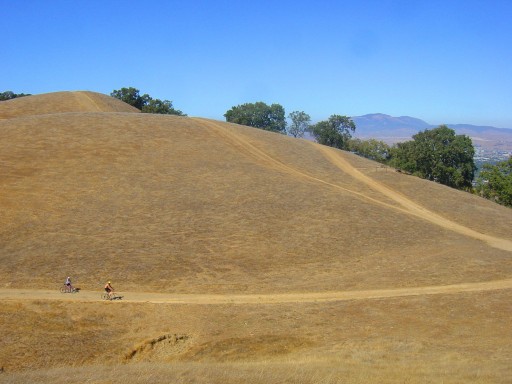 the rolling, golden hills of Caifornia





a few minutes' break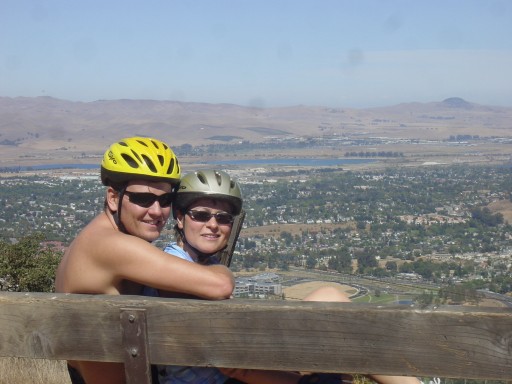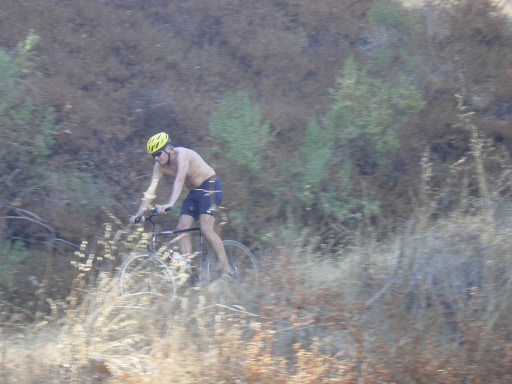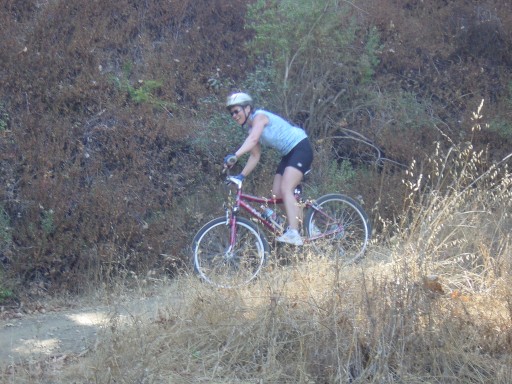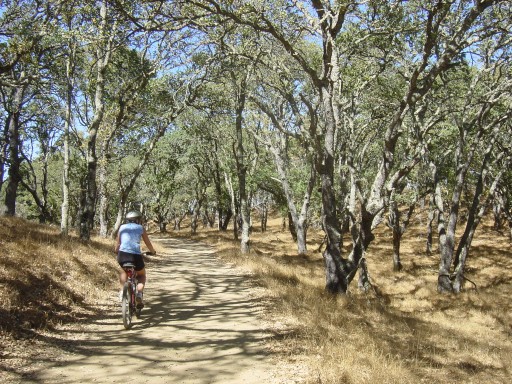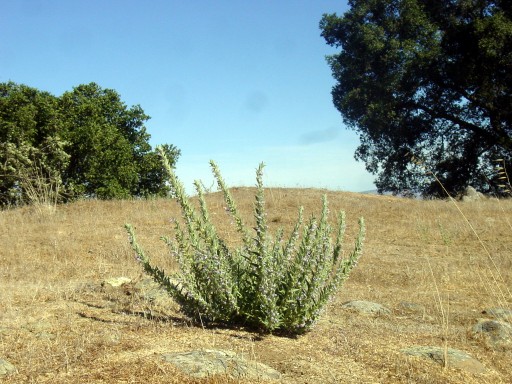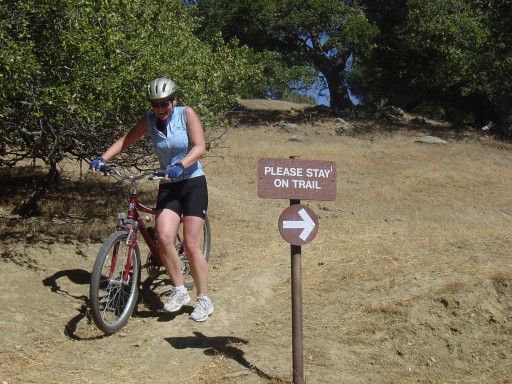 [hmmm]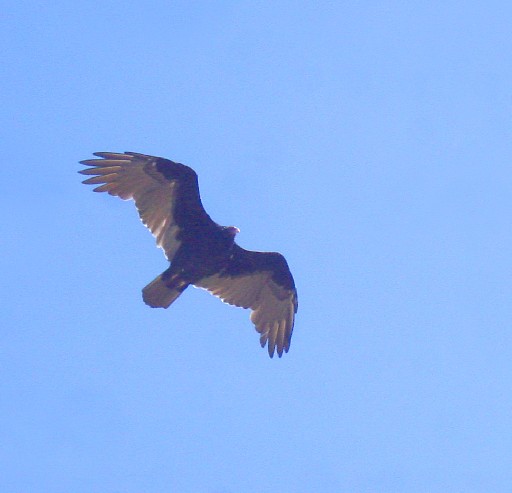 a hawk hovers for snakes, squirrels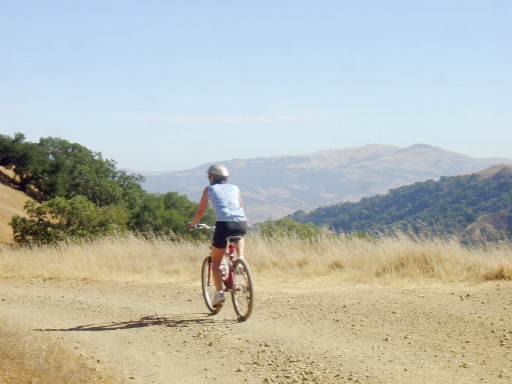 What goes up...must come down. On the way back :-)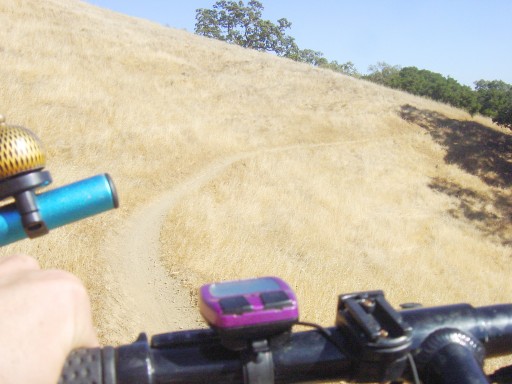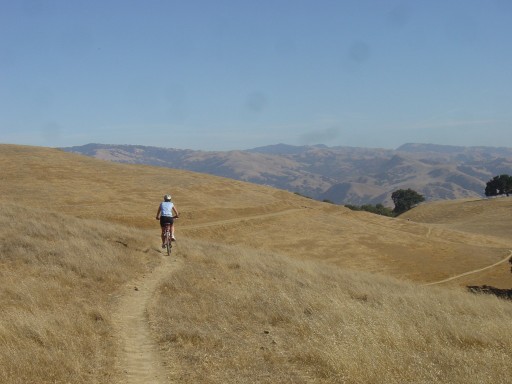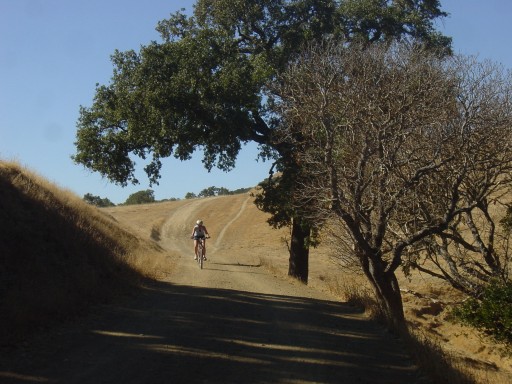 a very dry spot - stopped to fix a flat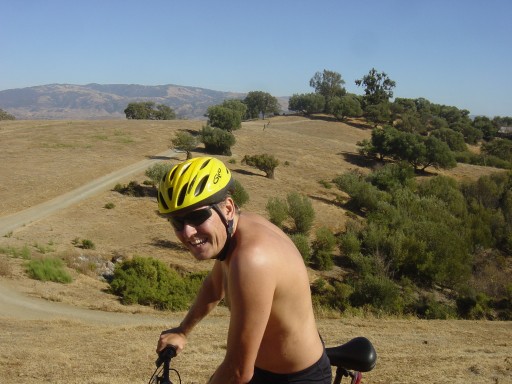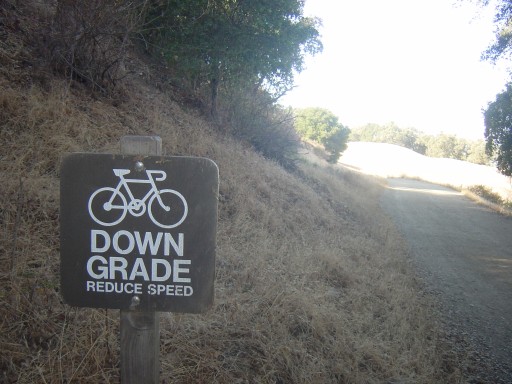 Of course, my brake cable snaps on the way back down...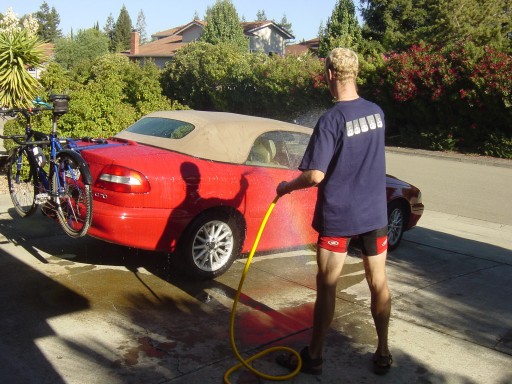 hosing off bike & car after a fun, dusty day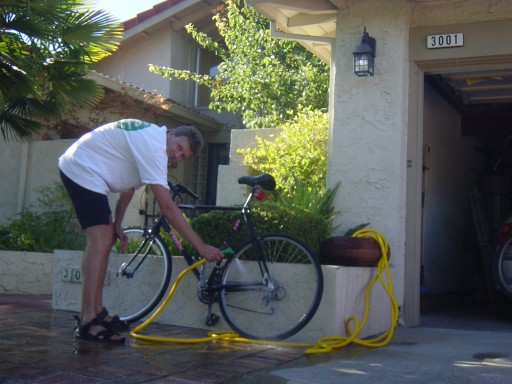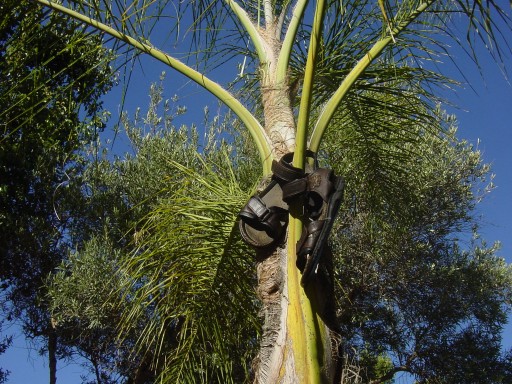 hung to dry