Triathlon #2
July 13, 2003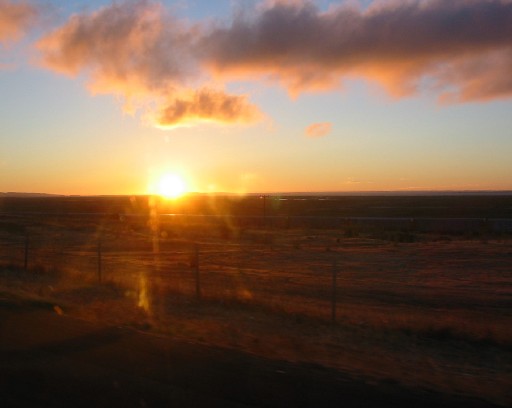 After another great chicken pasta dinner at C&I's in Walnut Creek, we headed east bloody early on Sunday morning.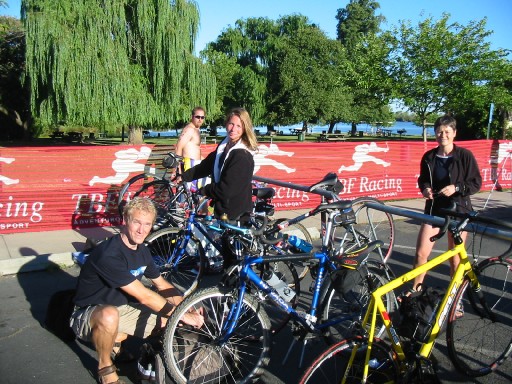 claiming our spot in the transition area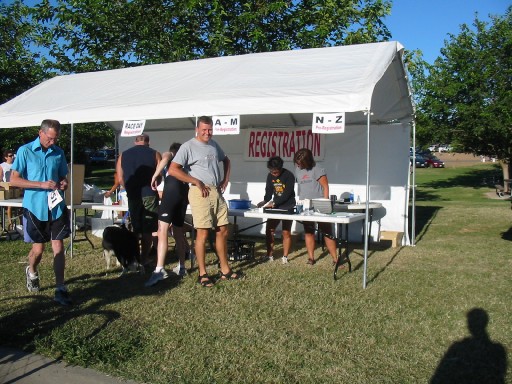 registering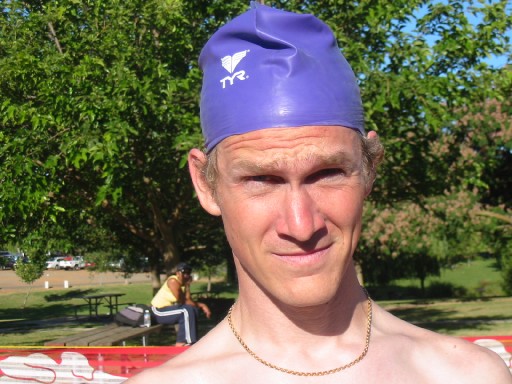 getting dressed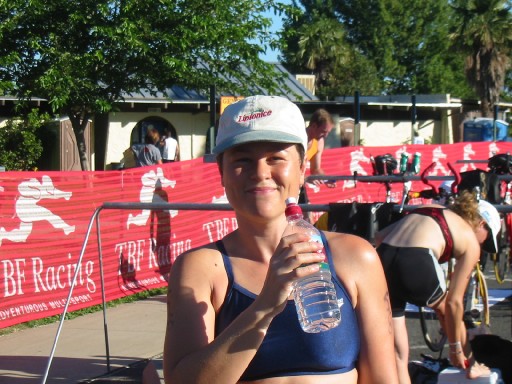 getting hydrated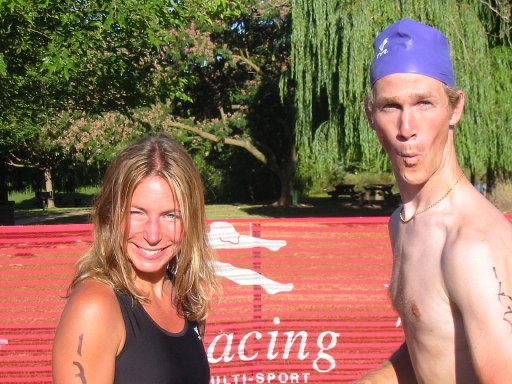 getting ready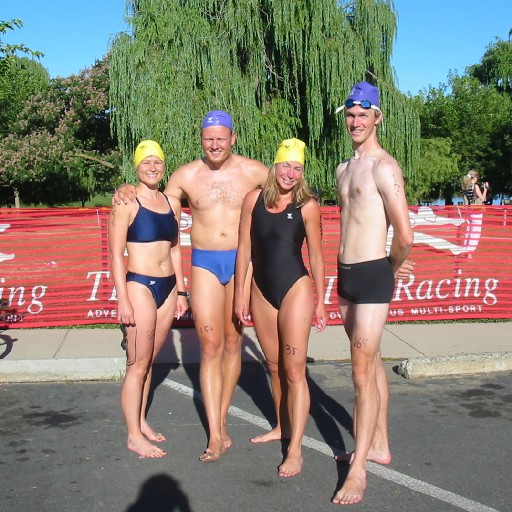 Let's go!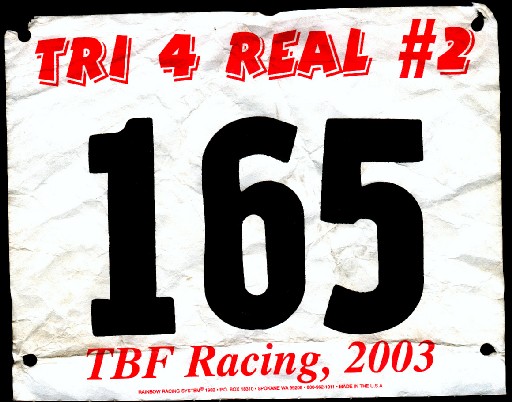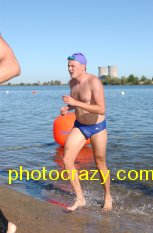 Christof, first out of the water after 26 minutes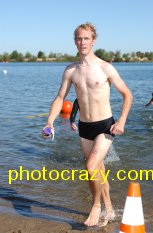 me, 7 minutes later...gotta learn how to swim!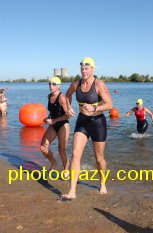 Martina out of the water after whopping 25 minutes!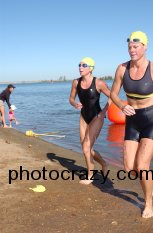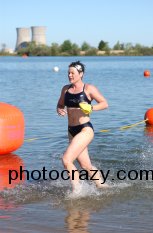 Imola, just seconds behind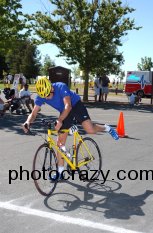 Christof, after 1:18 on his bike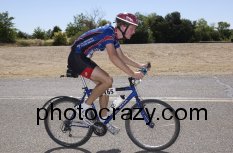 me, passing the bike finish line after 1h16m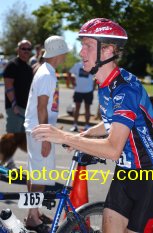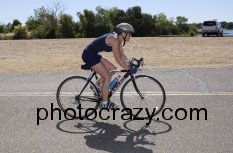 Imola, after 1:25 on her bike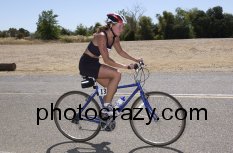 Martina, after her 1h33m ride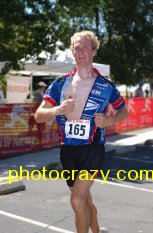 me, dashing across the finish line in 2:38:39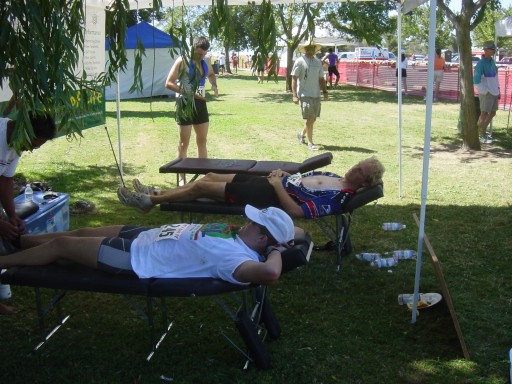 waiting for a good leg stretch session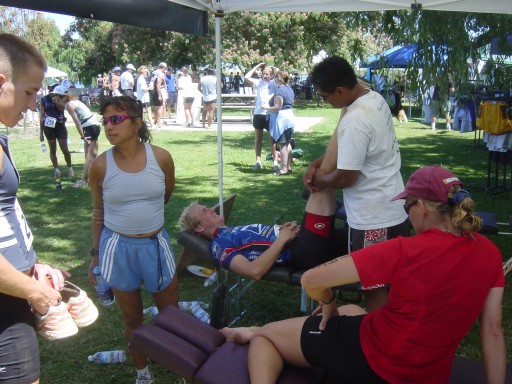 Christof flying in at 2:49:47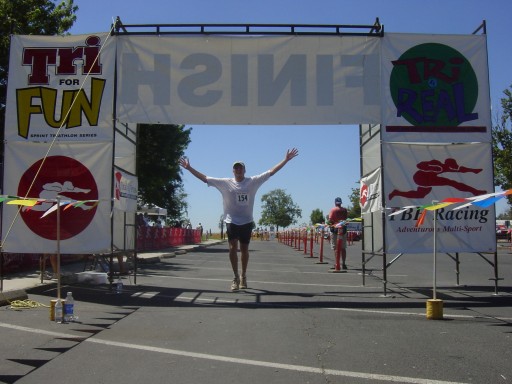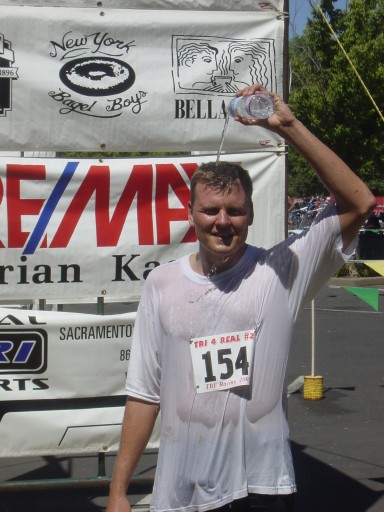 stay cool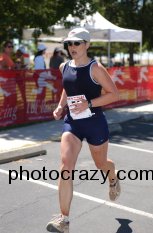 Imola powering through at 2:54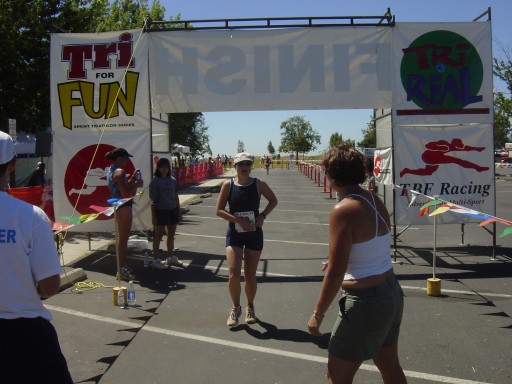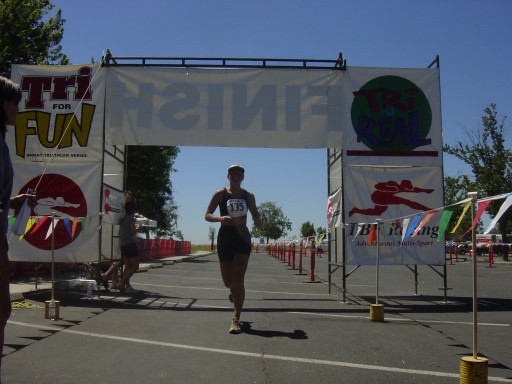 Martina making it in 3:08:07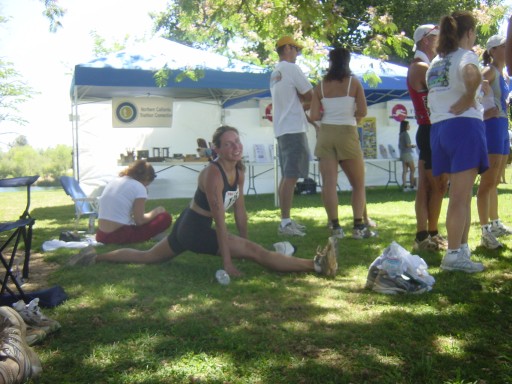 mmm....and stretching never felt so good before.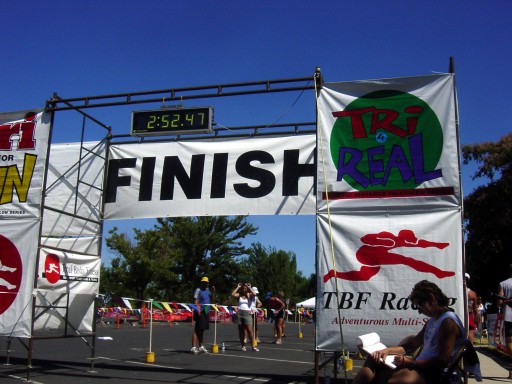 The finish line has never been so far away before...but we all made it!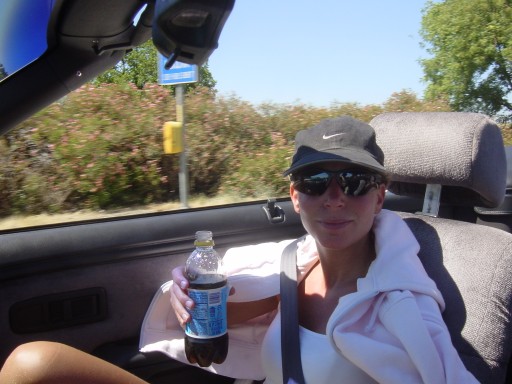 top-down heading back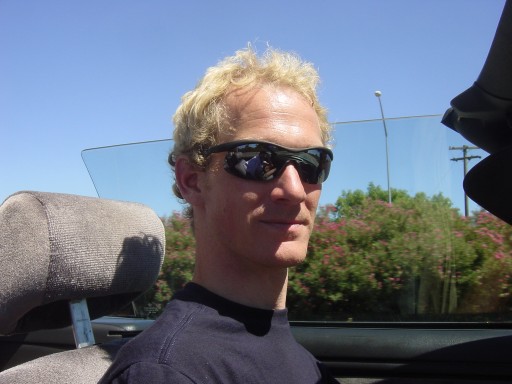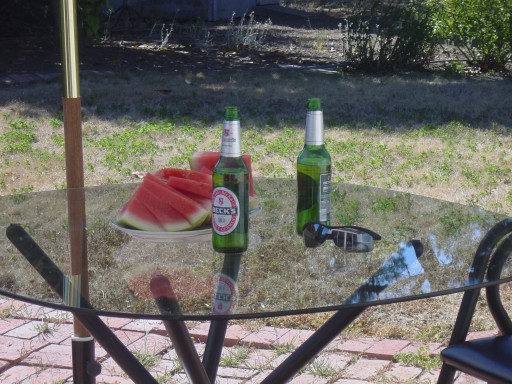 hanging out in Walnut Creek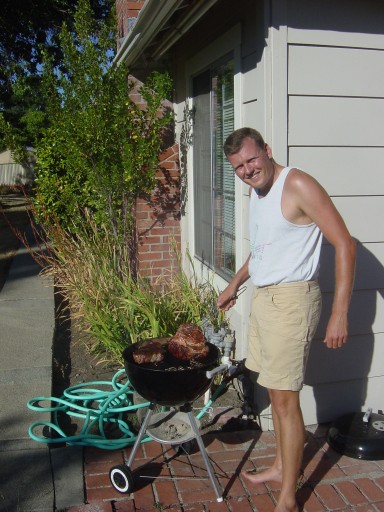 preparing a good steak, as always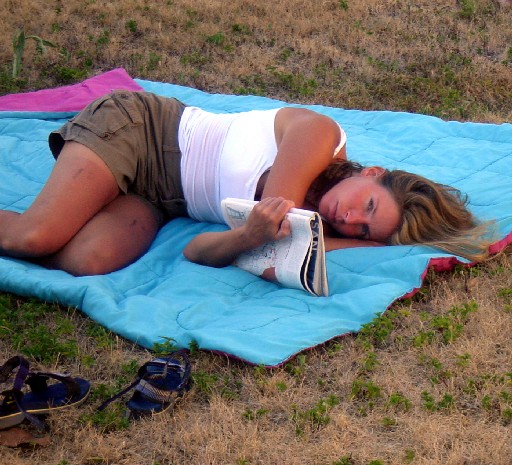 relaxing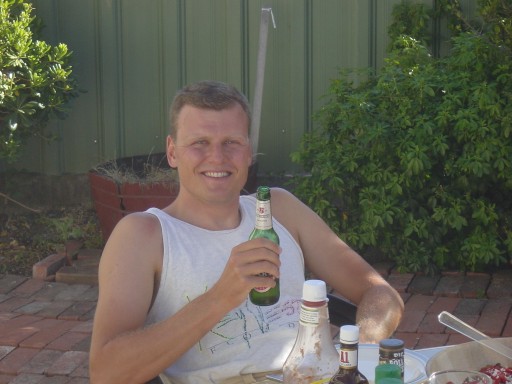 yum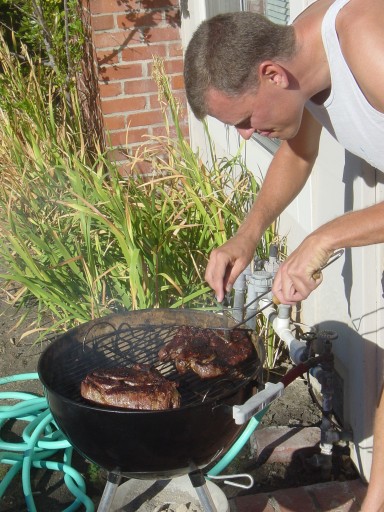 Yep, they're ready!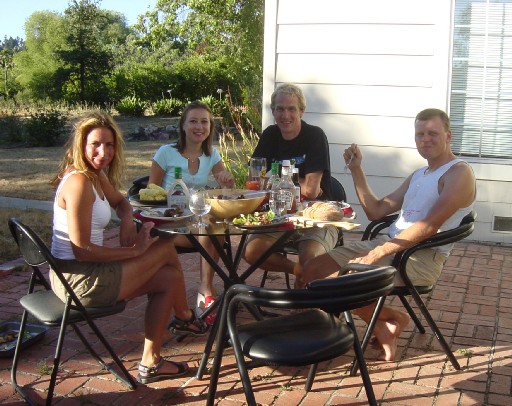 Martina, Sandrine (joining us for the afternoon), me, Christof



| | | | | | |
| --- | --- | --- | --- | --- | --- |
| Bib# | | Swim | Bike | Run | Total |
| 165 | Hannes | 0:33:23 | 1:16:10 | 0:49:06 | 2:38:39 |
| 154 | Christof | 0:26:29 | 1:18:37 | 1:04:41 | 2:49:47 |
| 58 | Imola | 0:26:27 | 1:25:47 | 1:01:46 | 2:54:00 |
| 135 | Martina | 0:25:06 | 1:33:07 | 1:09:54 | 3:08:07 |