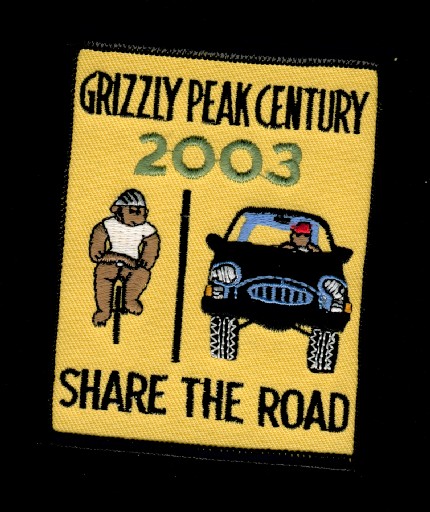 May 4, 2003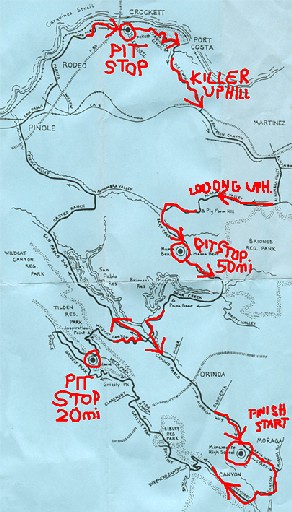 This is what awaits...70 hilly miles (8500ft)





so we unload our bikes in Moraga, sing in, and head out.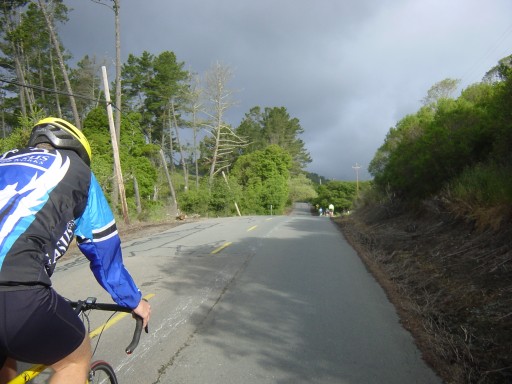 Alright...





Fun how the people are playing for us along our way...here, guitar & singing.
"I wanna know, have you ever seen the rain?"
-Well, we sure did, later on.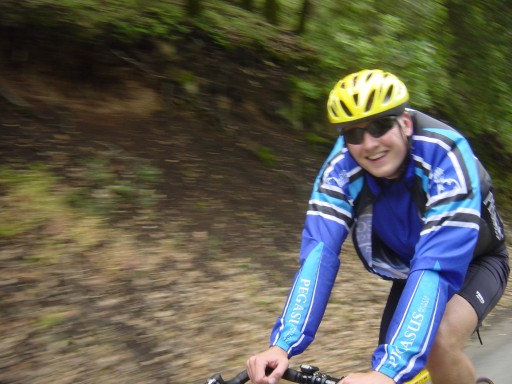 speeding up the first climb towards Grizzly Peak Blvd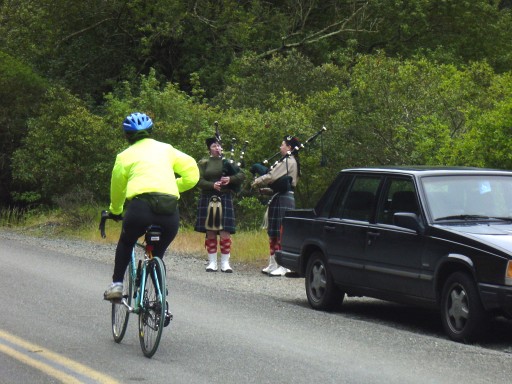 bag pipes... (movie file)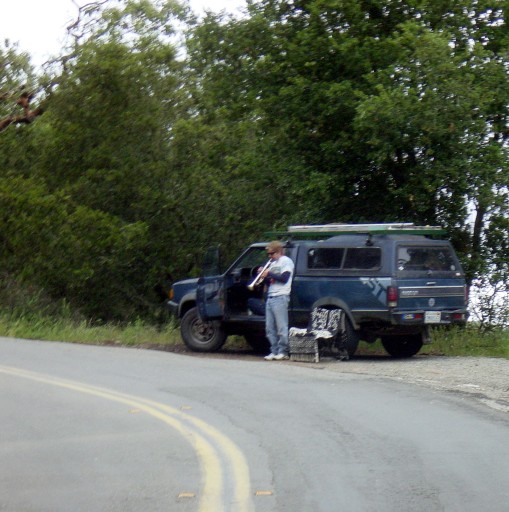 trumpet jazz... (movie file)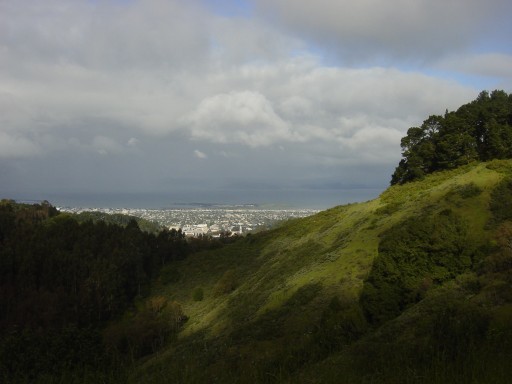 sunrise over Berkeley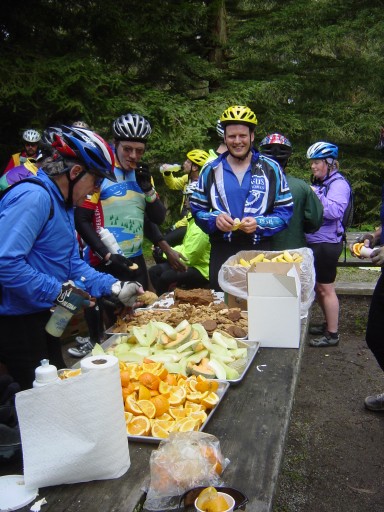 Ooh...yum! First pit stop. Excellent cookies.
And I doubt bananas ever tasted this good before.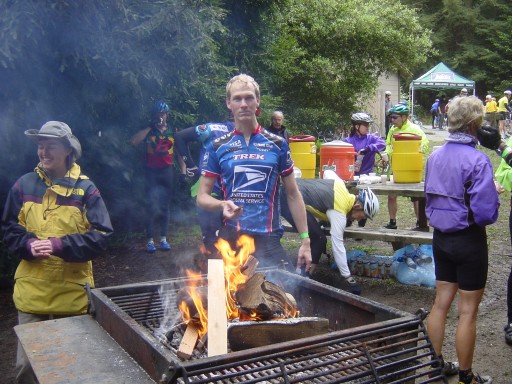 warming up by the fire pit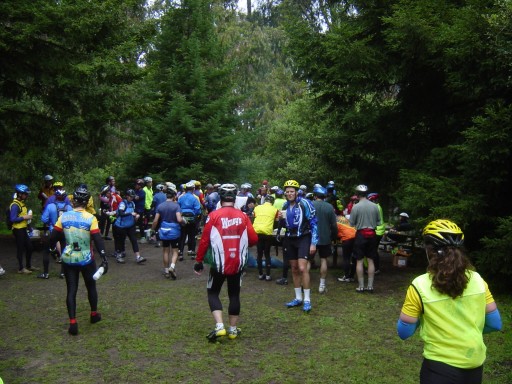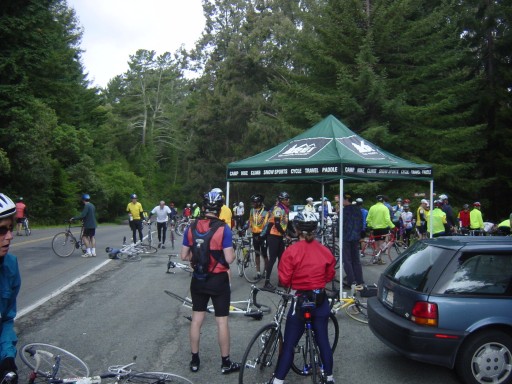 Heard by the repair tent:
-Do you have any oil?
-Sure, what kind do you need?
-Well, it's for my knees...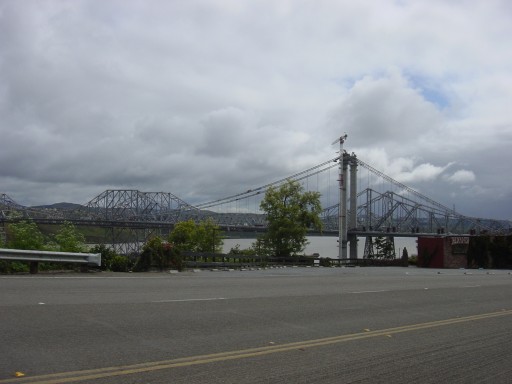 the new Carquinez bridge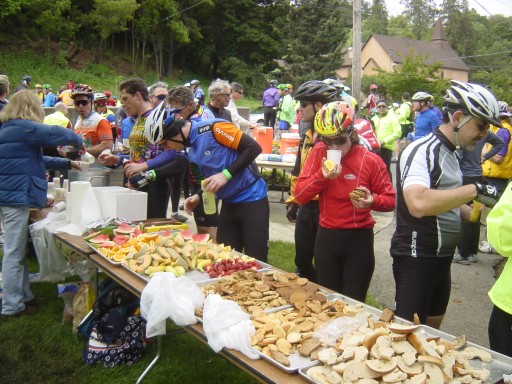 Another well deserved pit stop...strawberries added this time!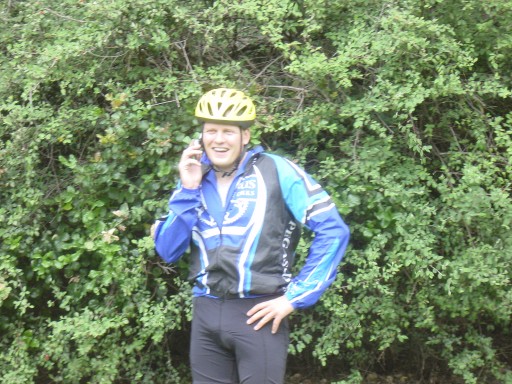 Christof cheking on Imola, who got ill and could not make it today.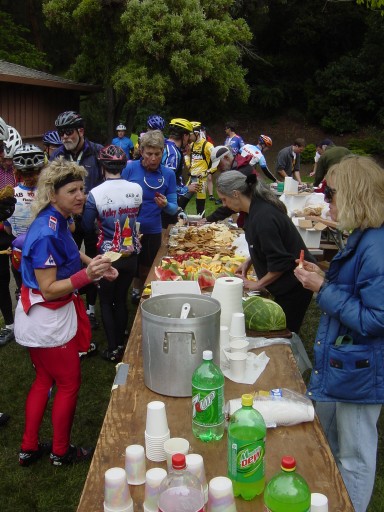 Just one more cookie, and we're off again.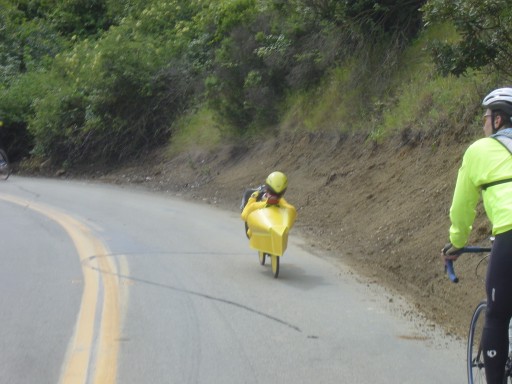 They make all kinds of bikes these days.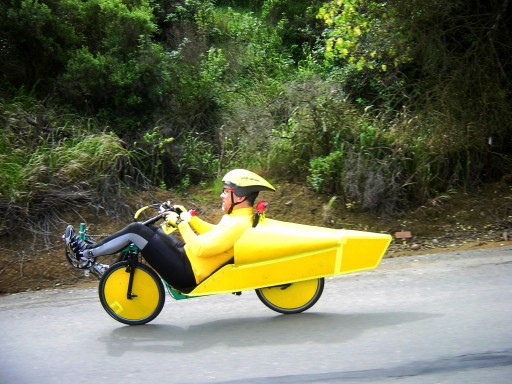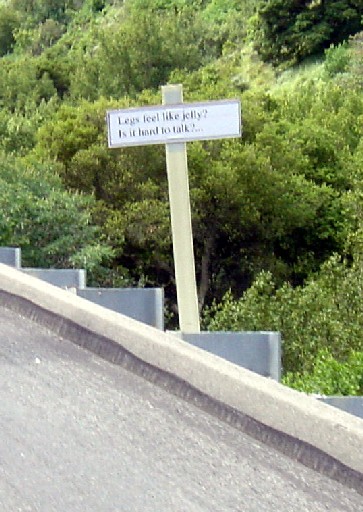 cheerful signs along the worst climb I ever did - the Mc Ewin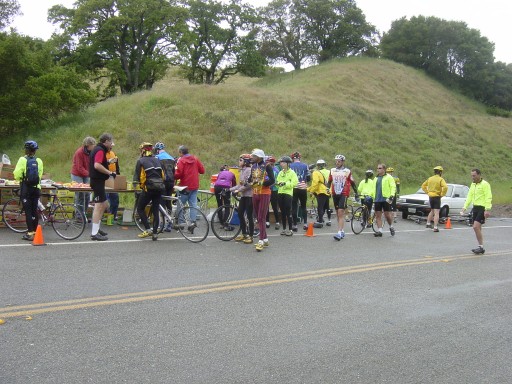 Pit stop #3. Atop Mama Bear. It's been raining for a good while now.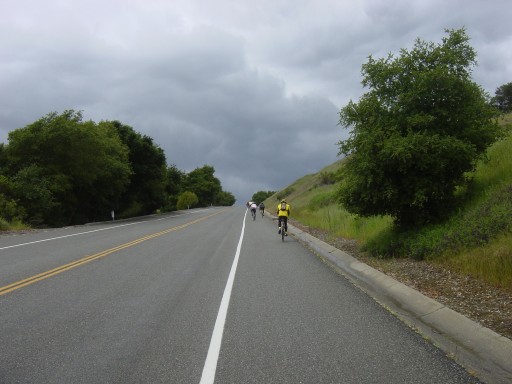 Endless uphills...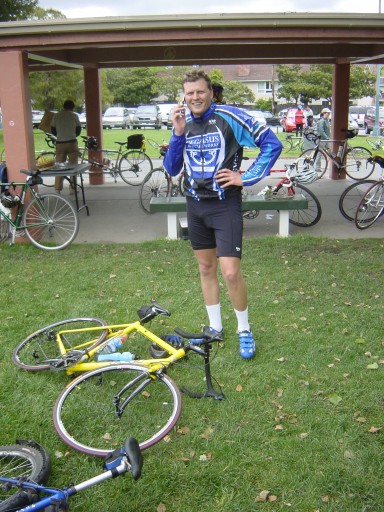 -But we made it! Christof reporting home.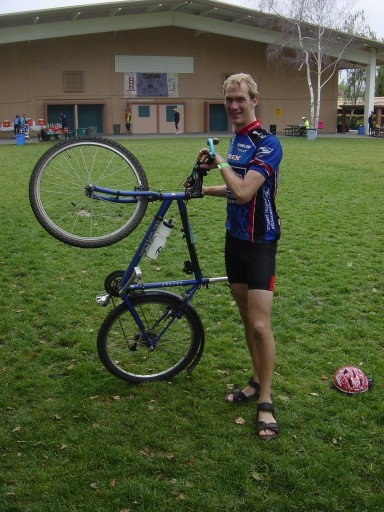 Quite tired...and happy to be done :-P