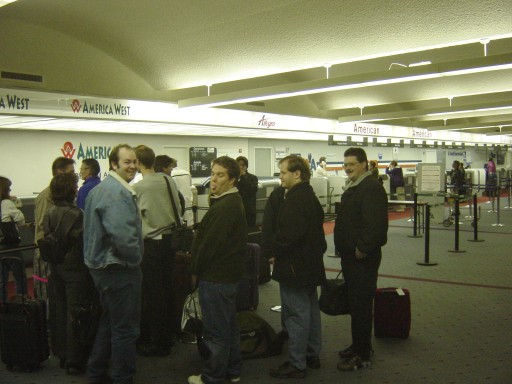 Checking in at Oakland airport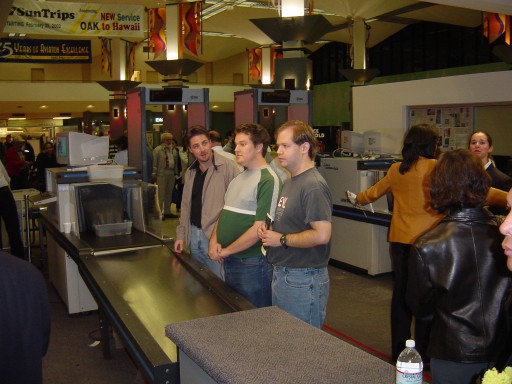 Hey, we made it through, guys!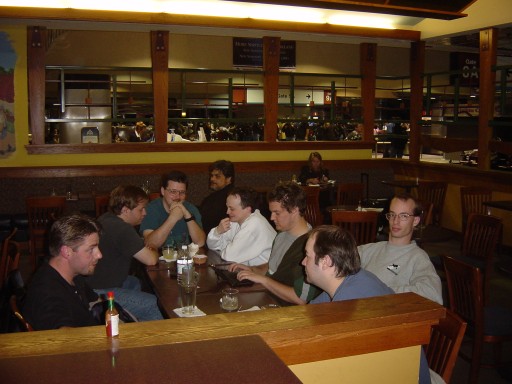 Grabbing a drink before take-off





Gosh, he's all blurry...I wonder what he's having?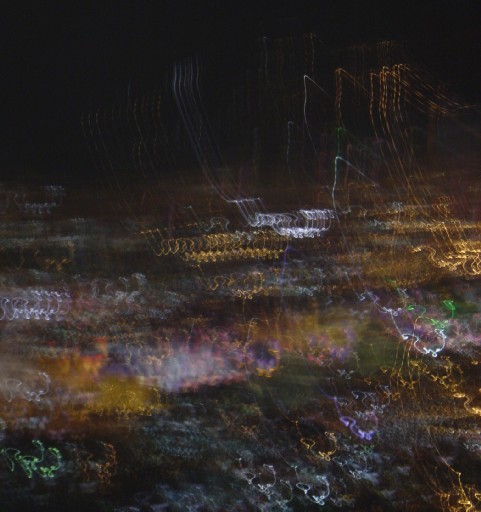 Shaky Vegas, seen from above...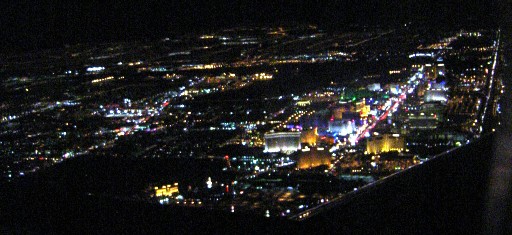 More scenes as we approach "Las Vegas, Nevada".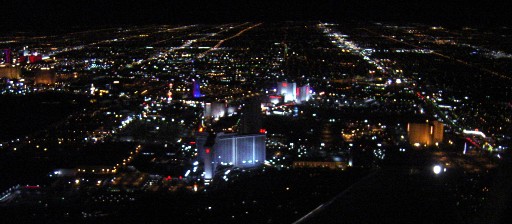 The Ventian - our place!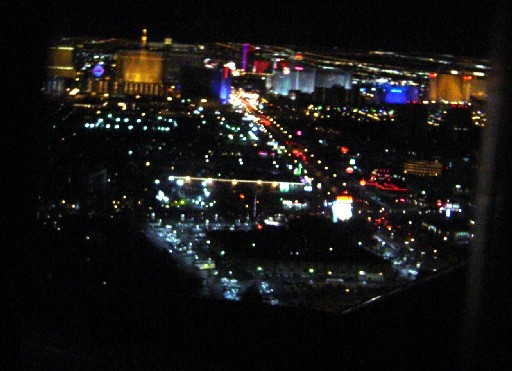 The strip never sleeps.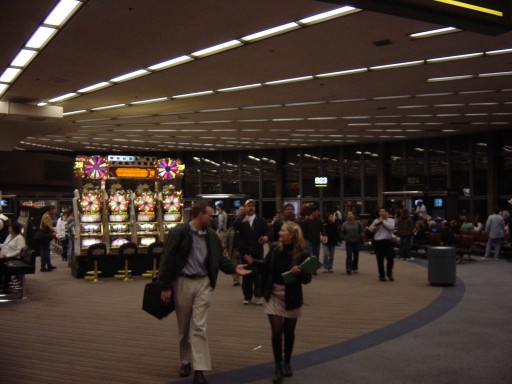 Slot machines at the gates - for those who can't wait.
I wonder what the return is on these machines?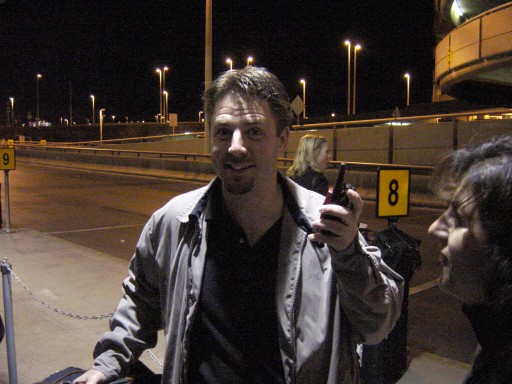 Two way radios come in real handy - it's easy to loose eachother in Vegas.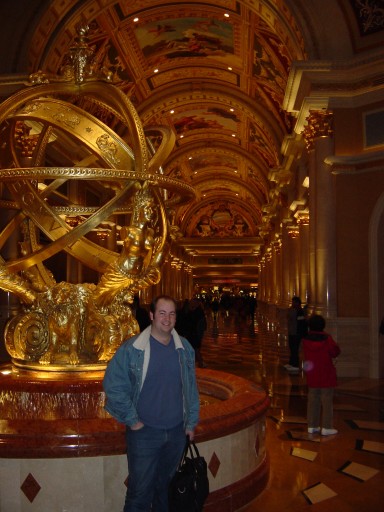 The lobby at The Venetian.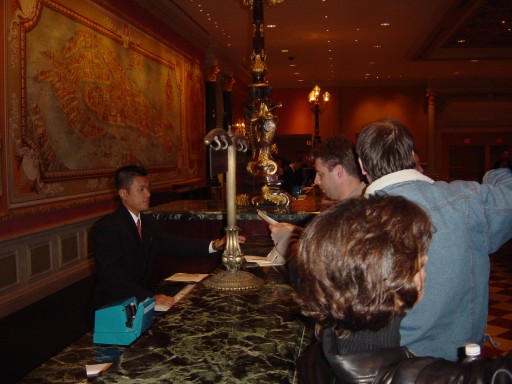 Checking in...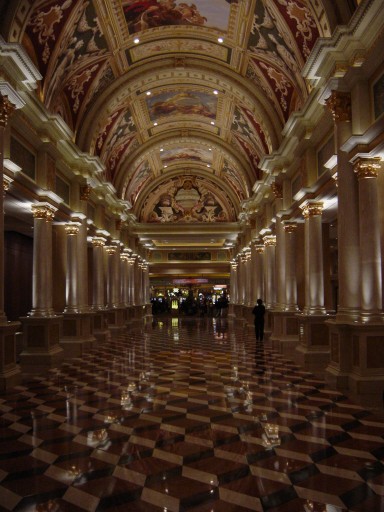 The main hall leading us down to the casino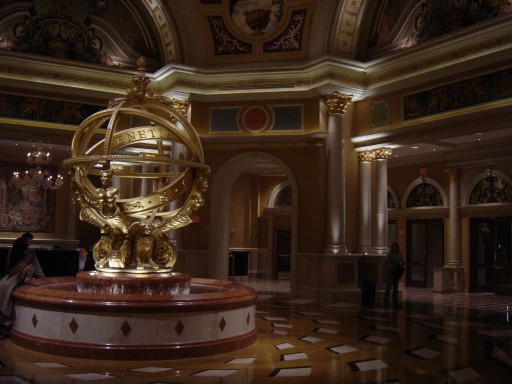 that lobby again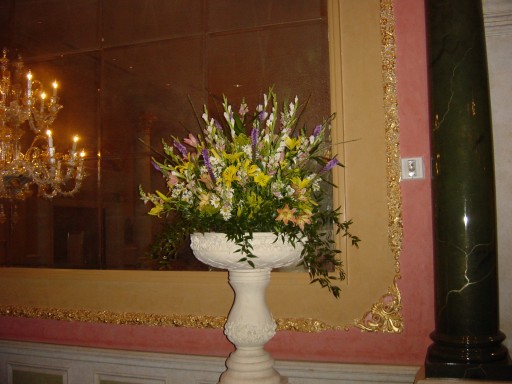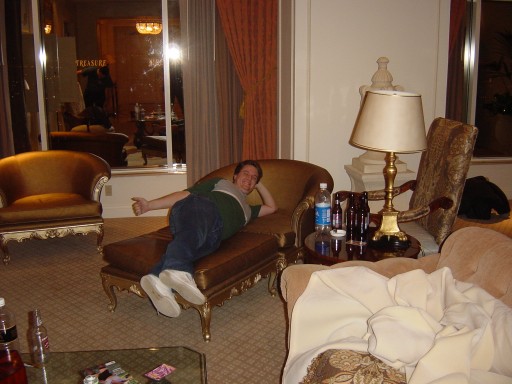 Keith enjoying their best suite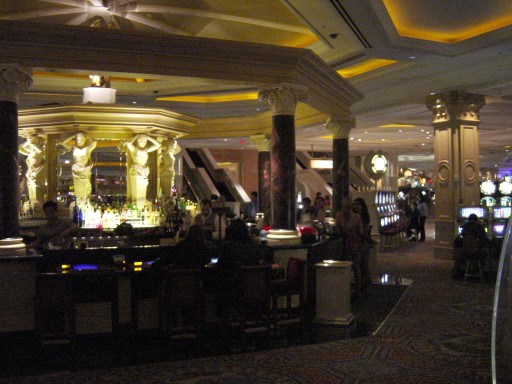 The casino bar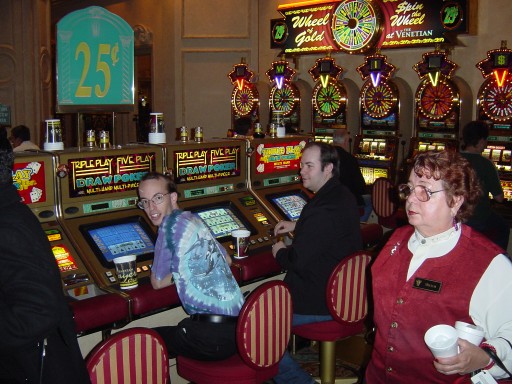 OK, let's get to it!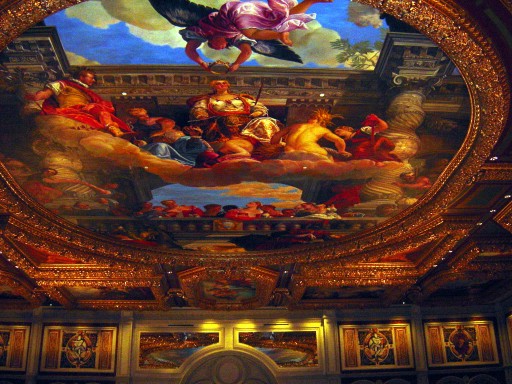 Ceiling art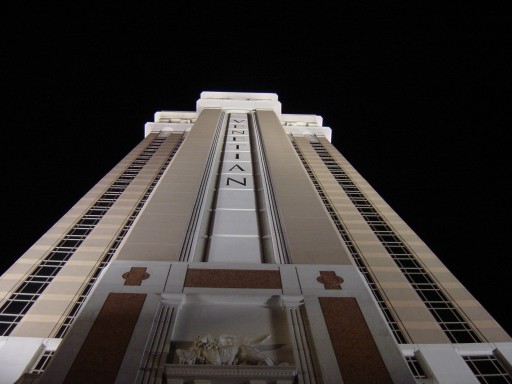 The Venetian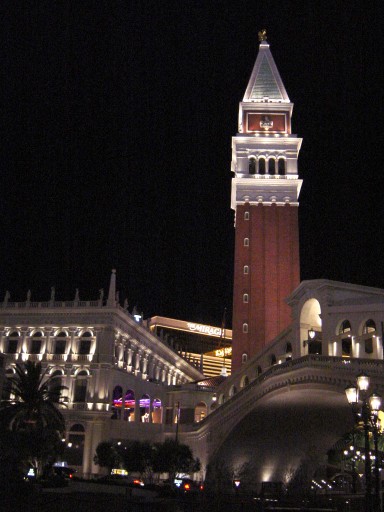 A quick glance outside the hotel...spectacular.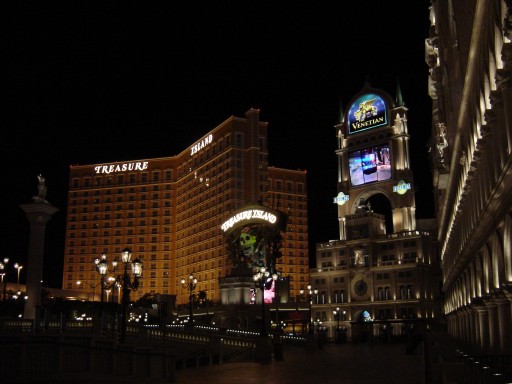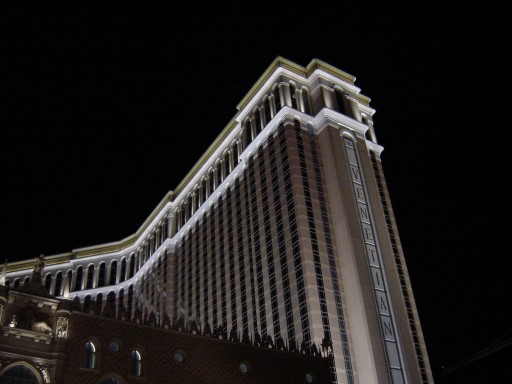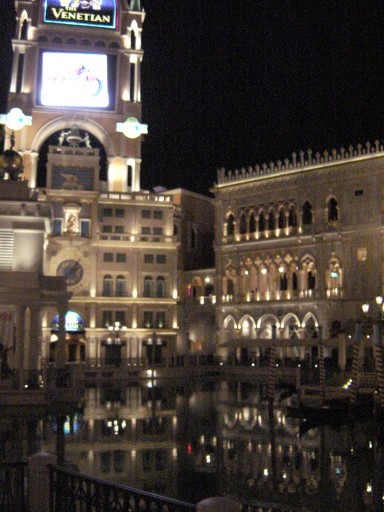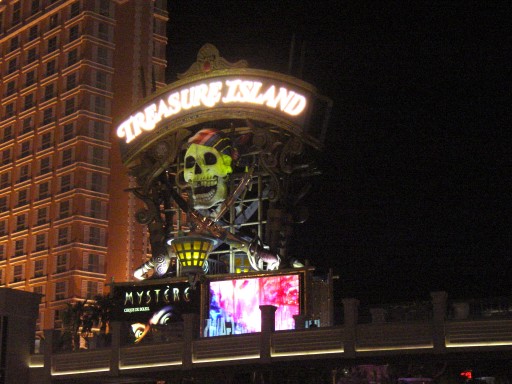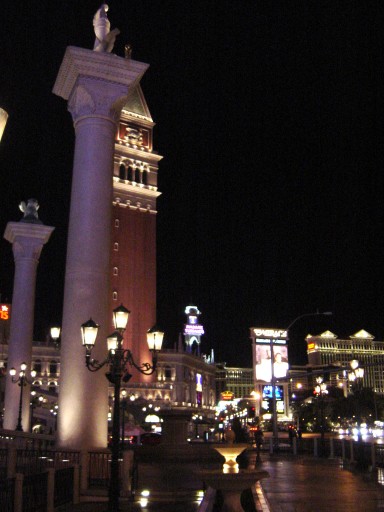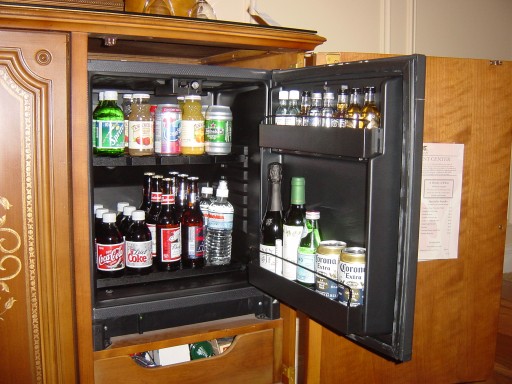 Se, men inte röra! (You touch, it'll cost you!)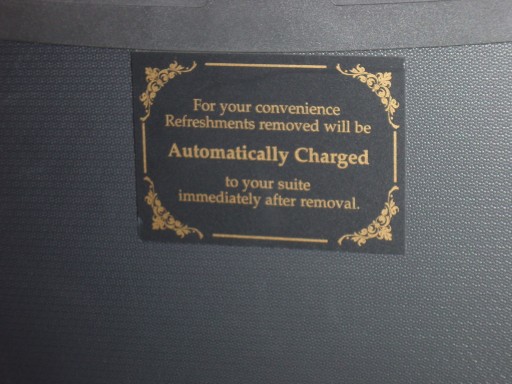 Quite a view to wake up to the next day.
Vegas, way out the Nevada desert.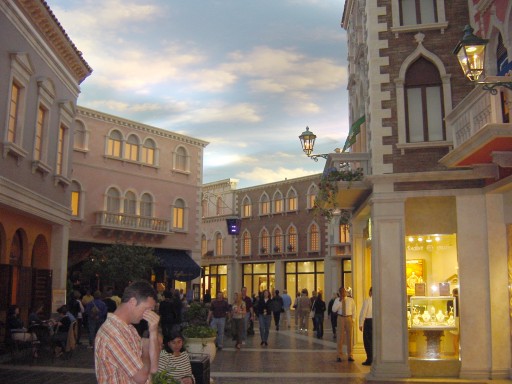 It's easy to forget you're not in Italy, but in Vegas. Indoors!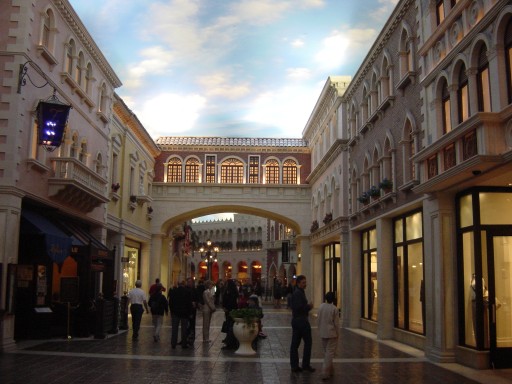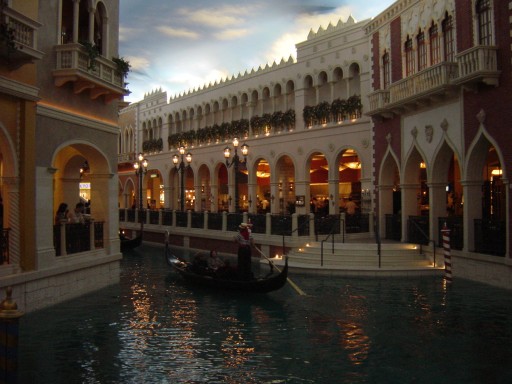 Very Venetian, eh? The system is huge, a gondola ride takes a good while.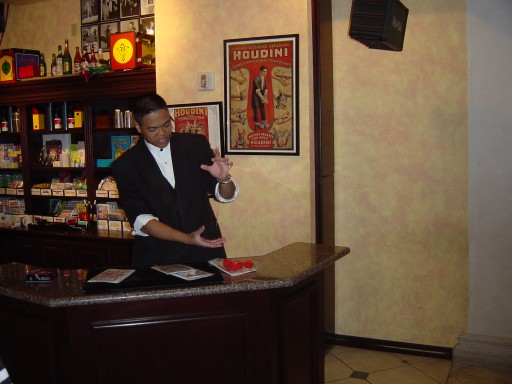 This guy can make things fly!
...orbiting around his ear!






[your picture here]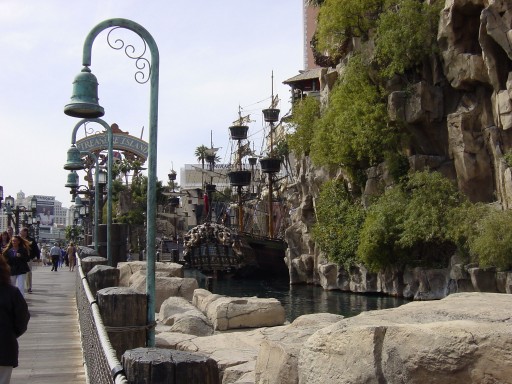 Checking out the hotel next door - Treasure Island






The Treasure Island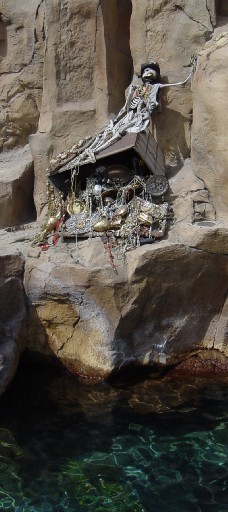 Yep, we're on Treasure Island OK.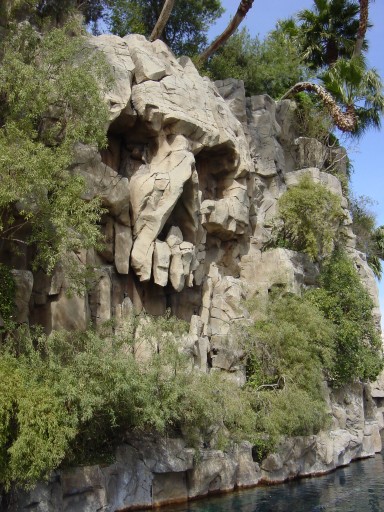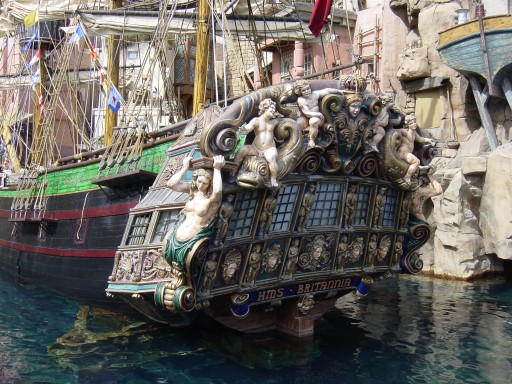 The Spaniards beating the crap out of the Brits - 5 times daily!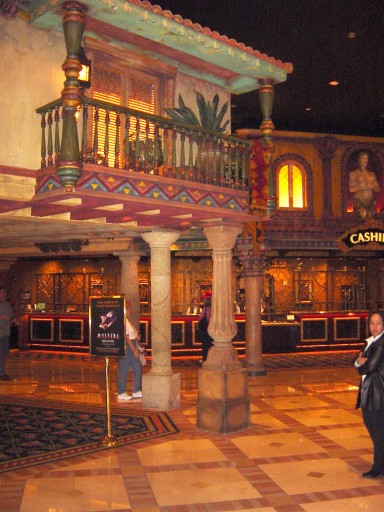 Inside Treasure Island...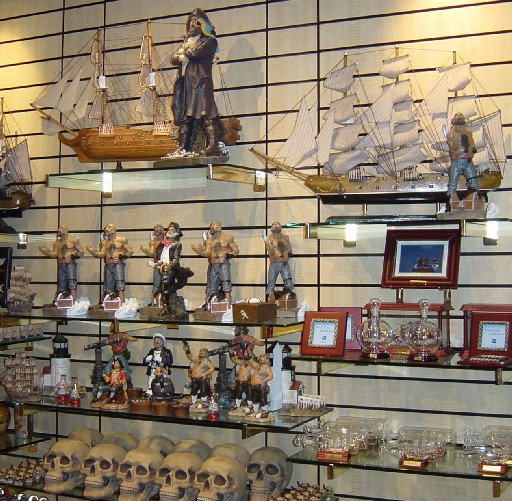 Souvenirs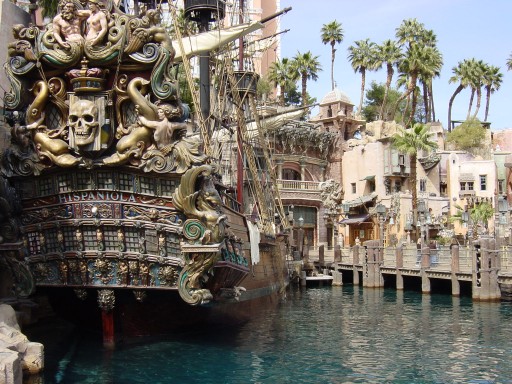 The Spaniards' ship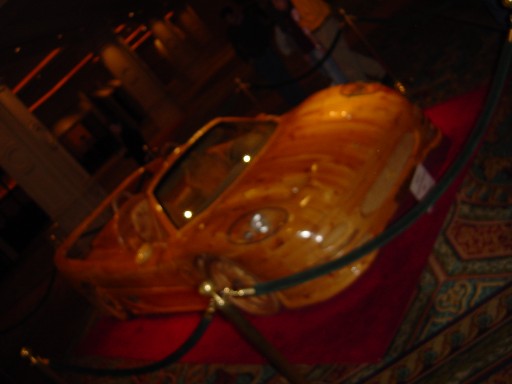 Yep, it's a wooden Ferrari. Just waaay out of focus.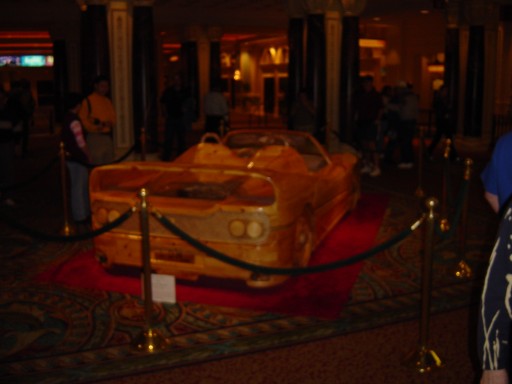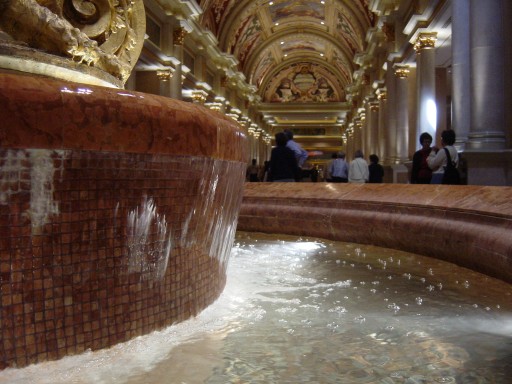 Back home.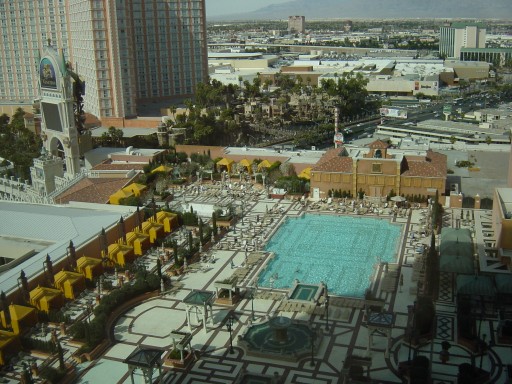 Pools at 4th floor, Venice channels on floor 2.
Street's at first floor.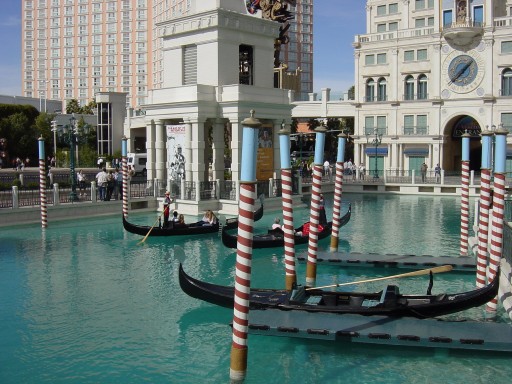 Venice!





In broad daylight.






The strip.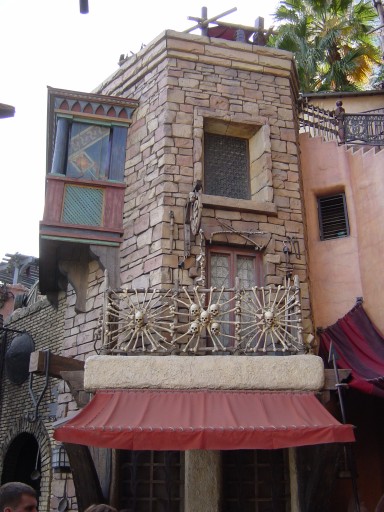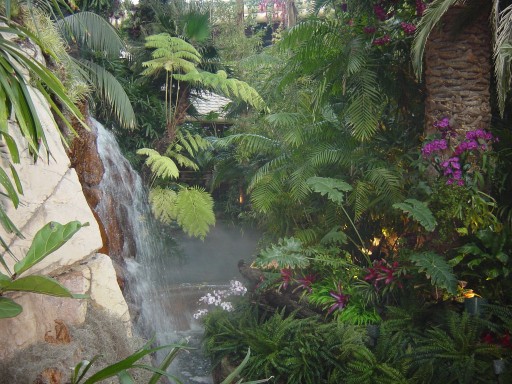 Inside The Mirage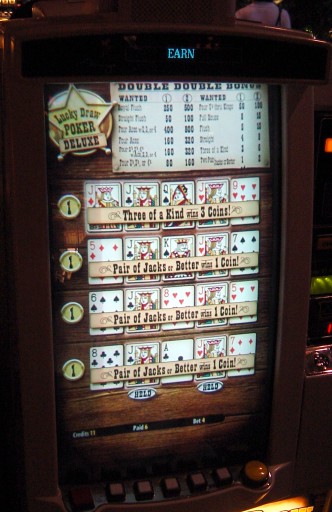 Terry winning here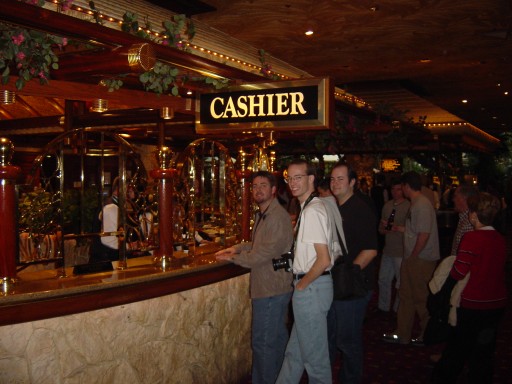 Nah...better cash it in before it starts burning in my pocket.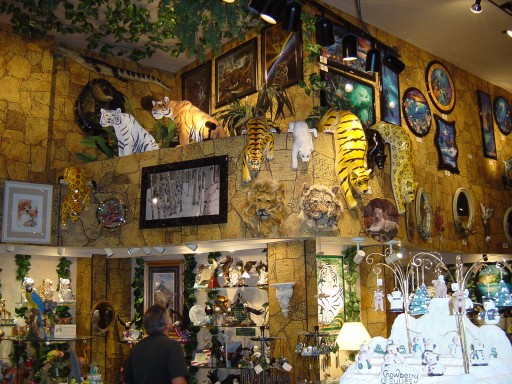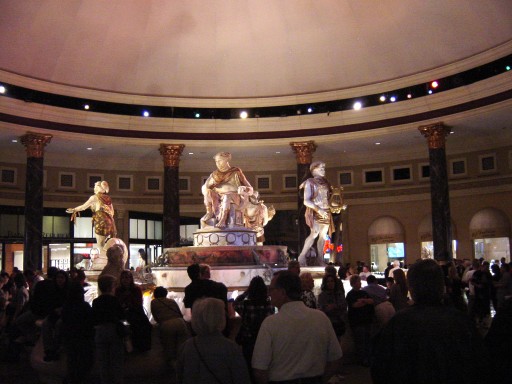 Watch Caesar's speaking to his people! (movie file)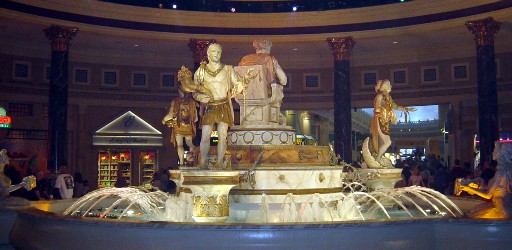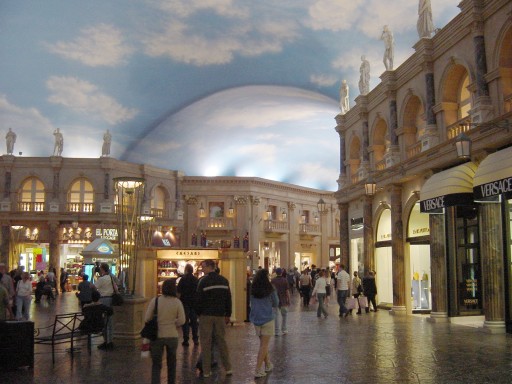 More spectacular interior inside Ceasar's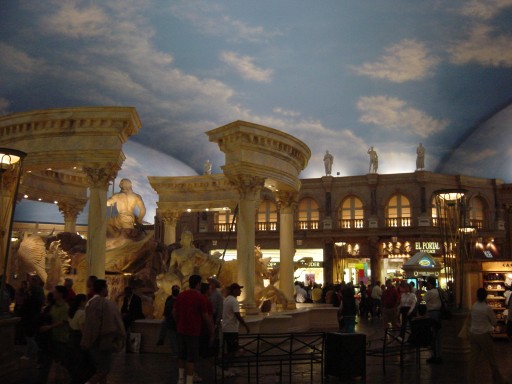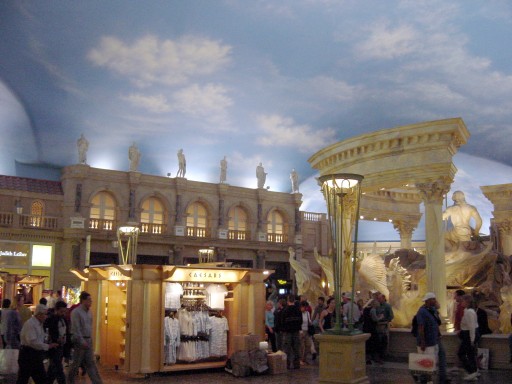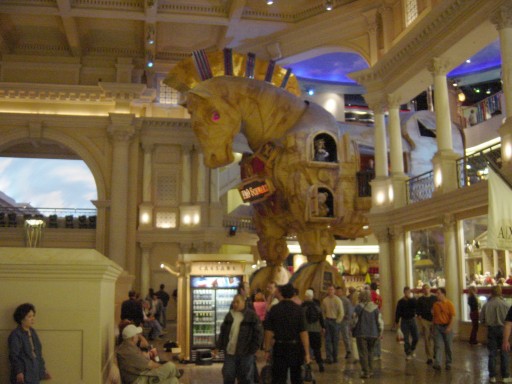 The famous toy store FAO Schwarz has an impressing...Trojan Horse!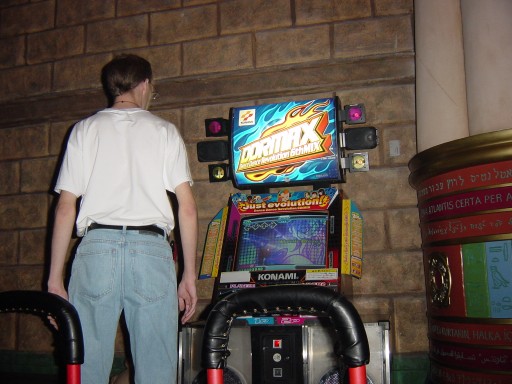 Terry found Dance Dance Revolution version 6 - new great moves!


See some of it... (movie file)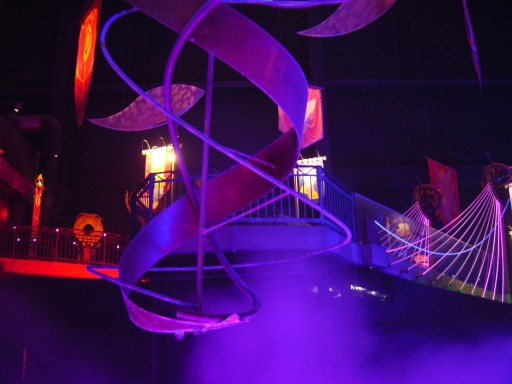 On our way down to Atlantis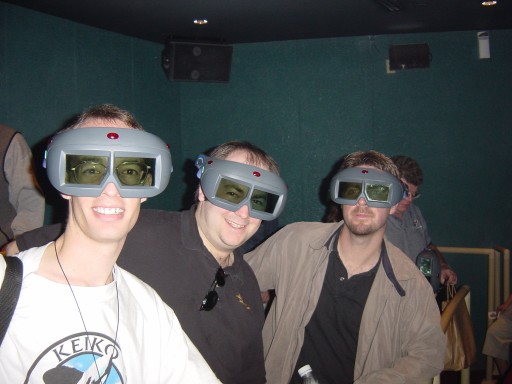 OK, we're ready for The Battle of Atlantis!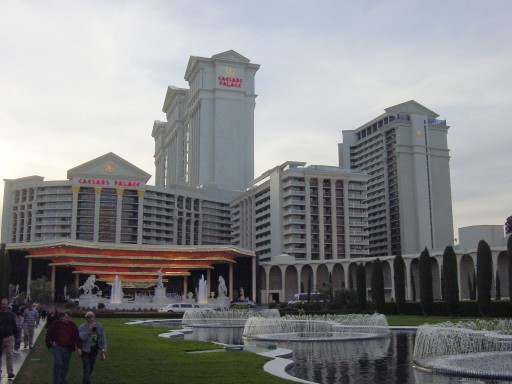 Ceasar's pretty impressive on the outside too.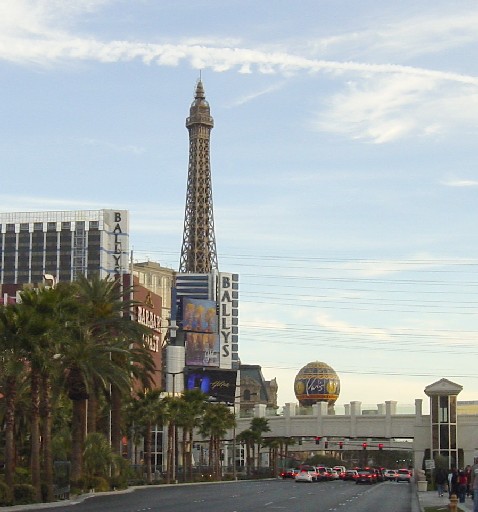 From Italy, Paris is just around the corner.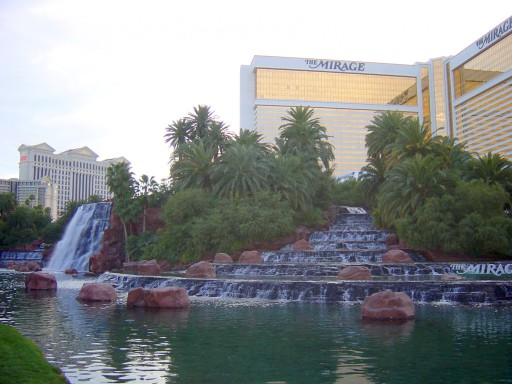 The Mirage, Caesar's Palace is just behind.


Now, back to Treasure Island.

Watch the Brit's sailing in! (movie file)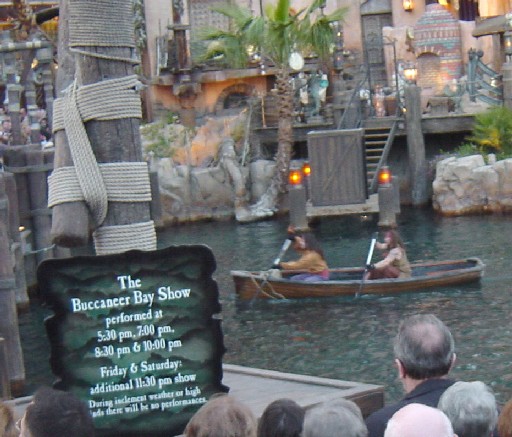 Ah, the Brit's are just on their way to negotiate!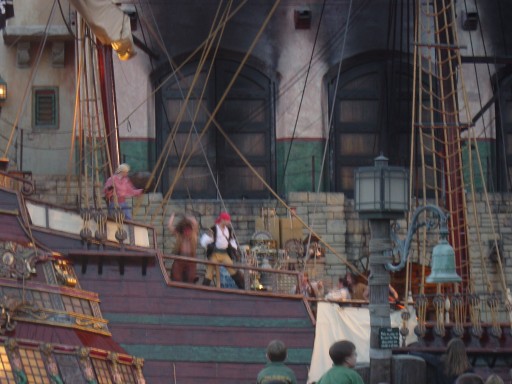 The Spaniards don't seem to buy that. They're firing...


And the battle begins... (movie file)


See the Spaniards taking a hit (movie file)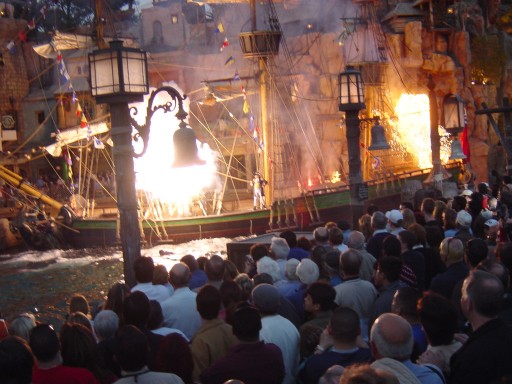 At last...Her Majesty's Sailing Ship going under (movie file)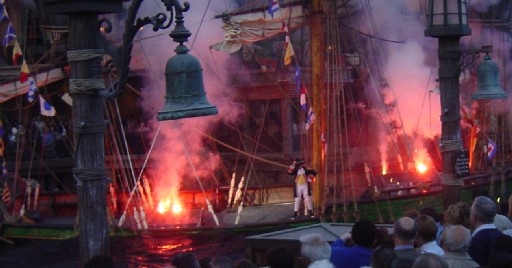 Their captain goes down with the ship.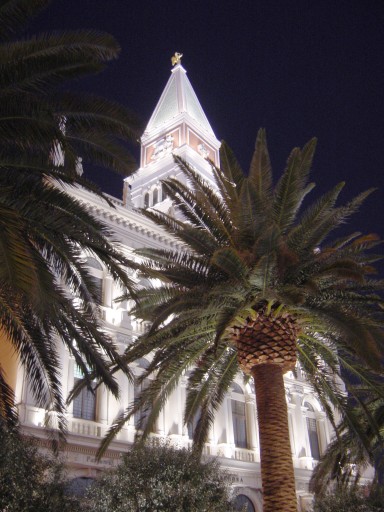 Back to The Venetian: palm trees en masse.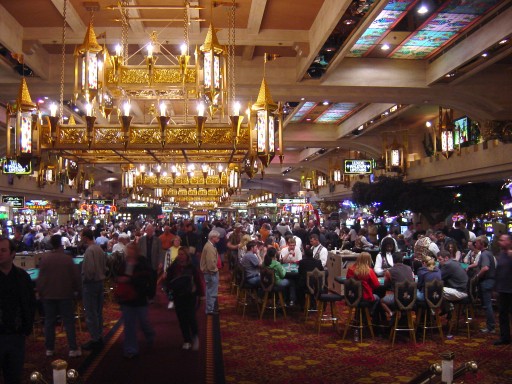 Excalibur's Casino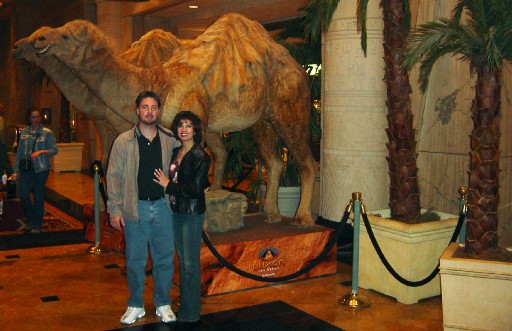 ...and now over to Luxor.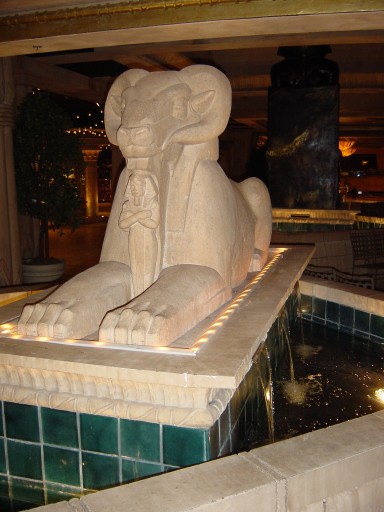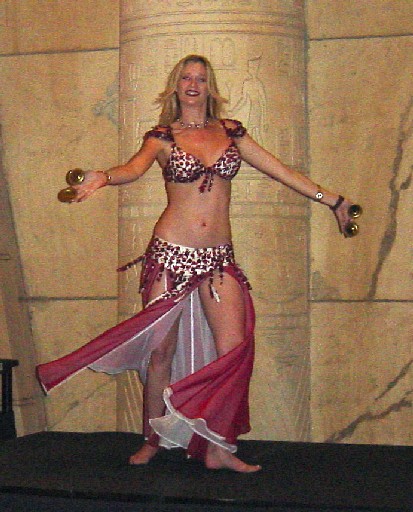 Of course, there's belly dancing.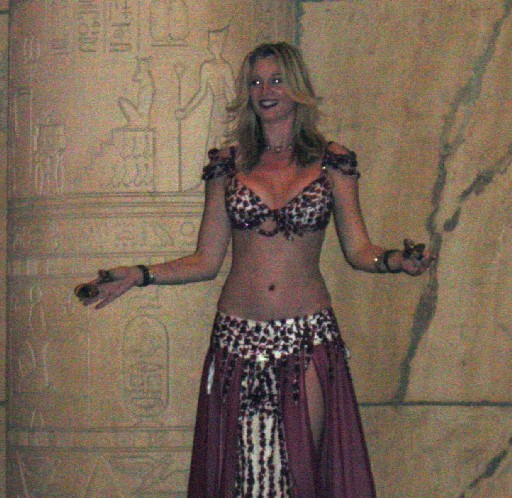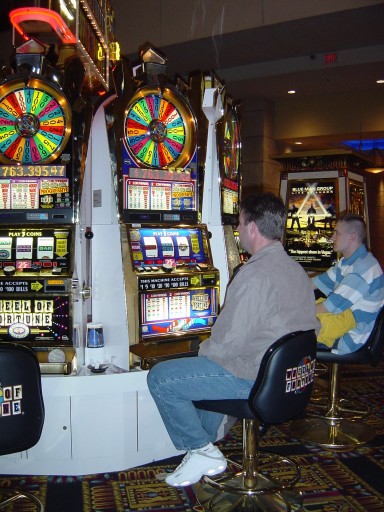 Maybe this time...?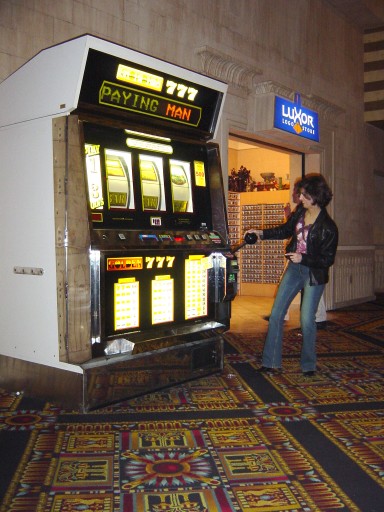 Going for the BIG winnings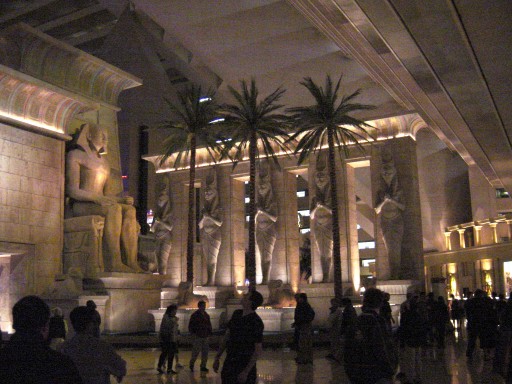 Spectacular Luxor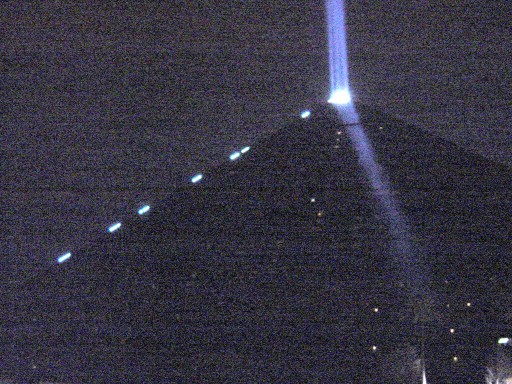 Luxor, a black pyramid with a sun ray, and lightning balls shooting down the edges.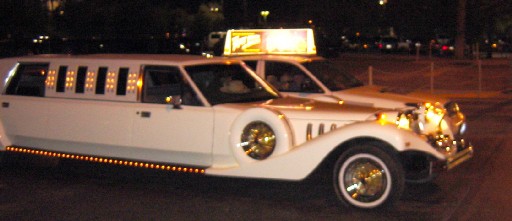 A limo worth it's winner.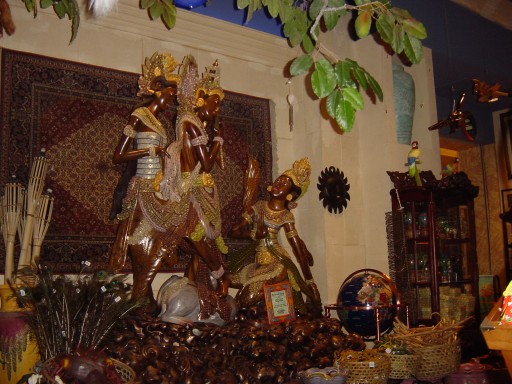 Own this for just $100,000!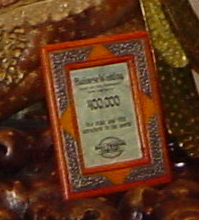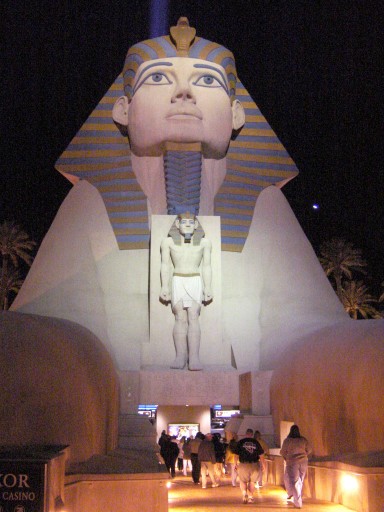 The Luxor main entrance.






Awaiting the marvellous Blue Man Group...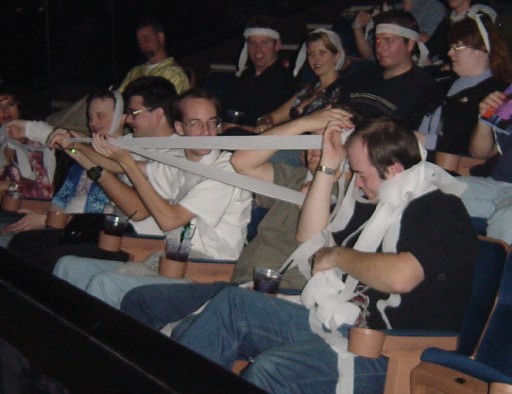 OK, here's paper. Get tangled up, everyone!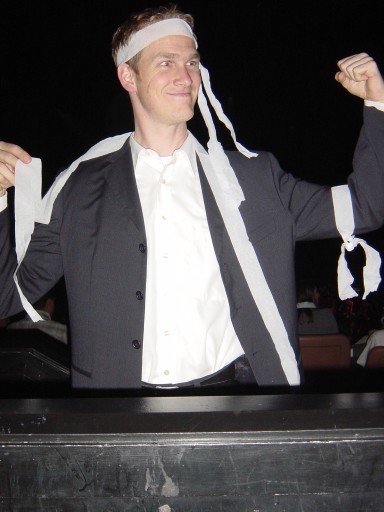 The man, the myth, the toilet paper!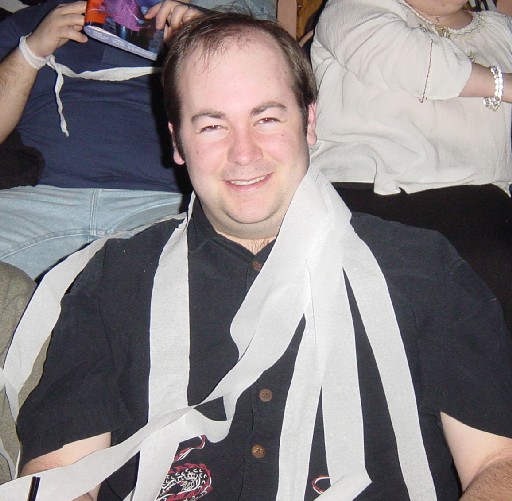 Tony's moving to New Zeeland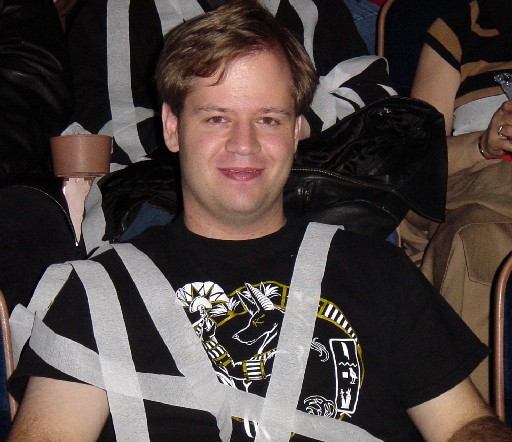 Lane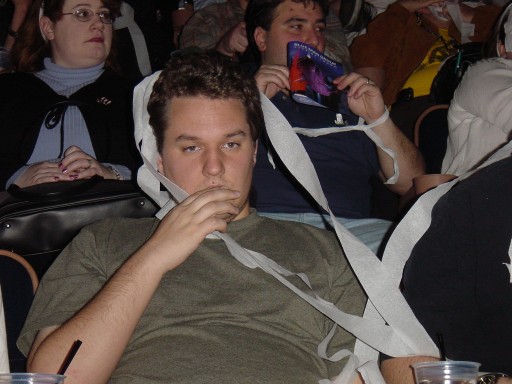 Keith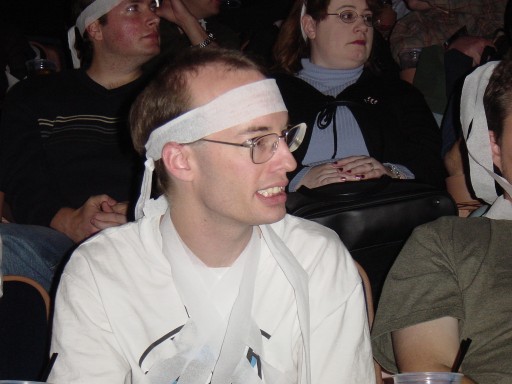 Hardie!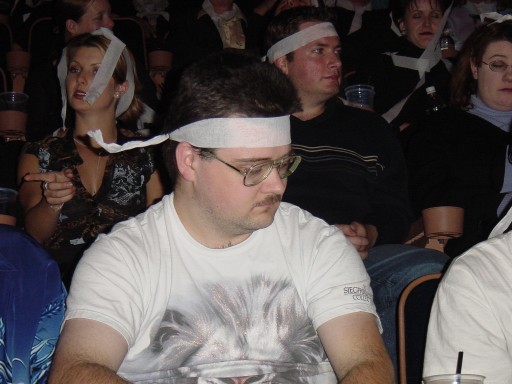 Mike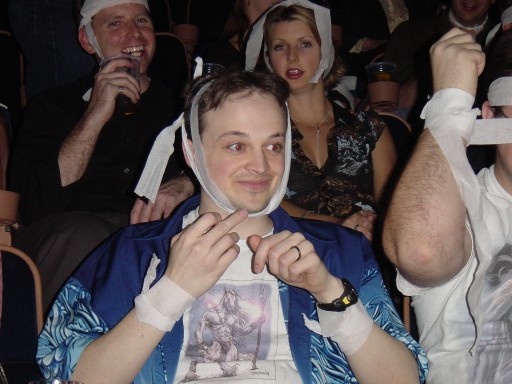 Fox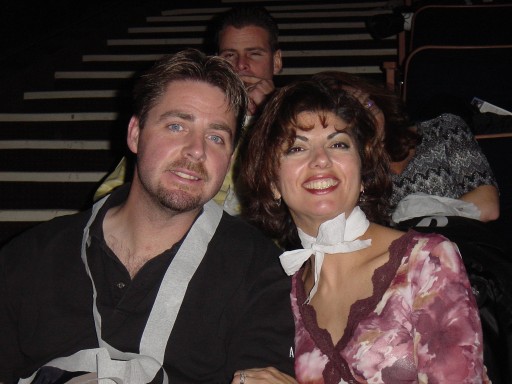 Lonnie + Marie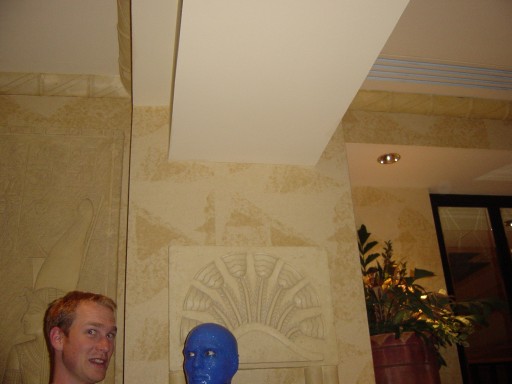 This is what happens when you let others take your photos...






...but thanks to digital photography, you can at least save some of it! :-)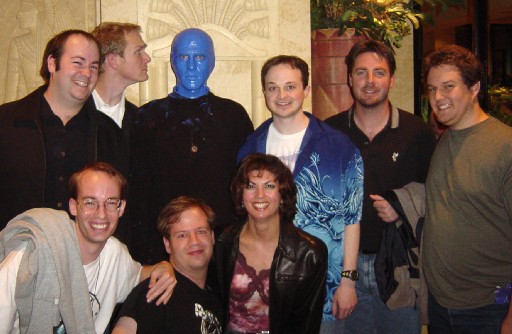 Tony, me, scary guy, Fox, Lonnie, Keith.
Terry, Lane, Marie.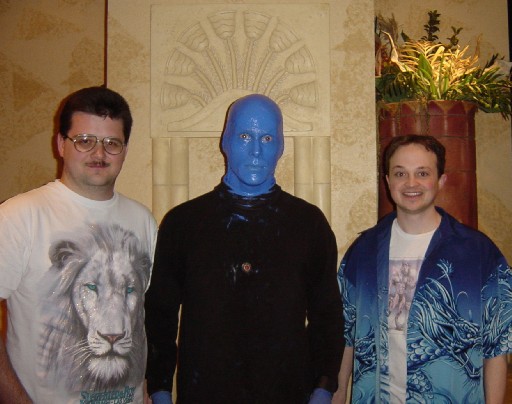 Mike, Mr Blue Man, and Fox.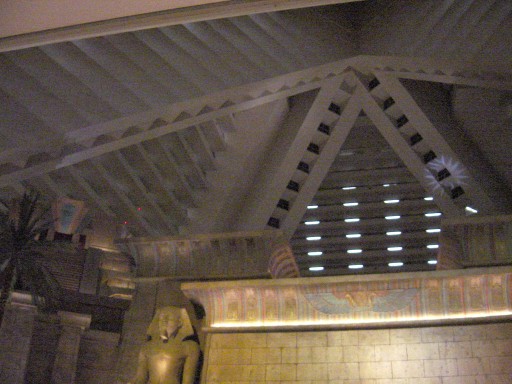 A peek inside Luxor. It's funny how that giant pyramid is essentially hollow...but I guess all rooms need a view, eh?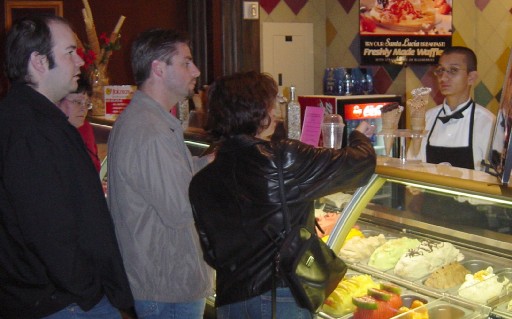 Shopping for Italian icecrean at The Venetian.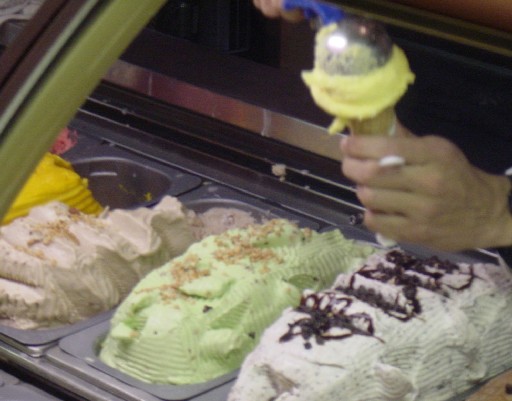 yum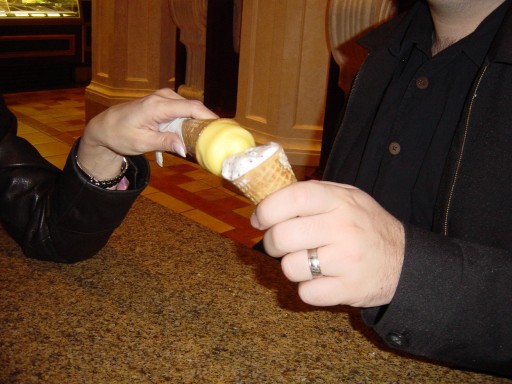 Um...mating?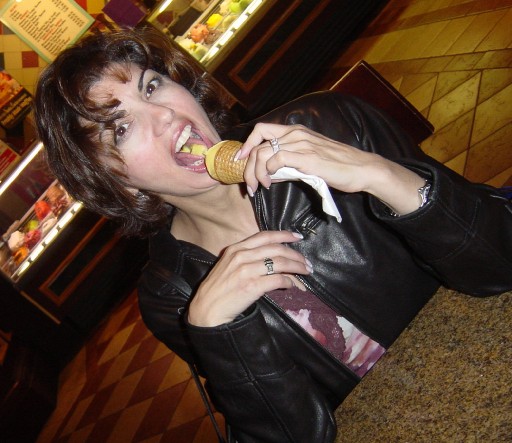 Marie enjoying a real good icecream cone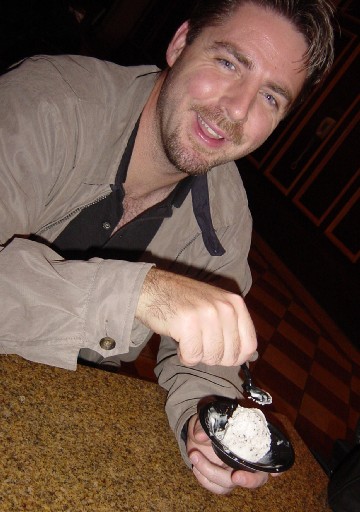 Funny icecream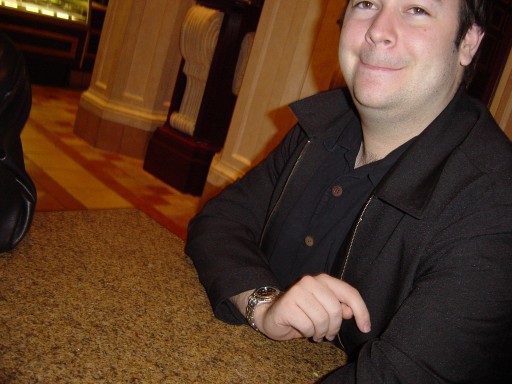 Nope, you're not picturing me eating icecream!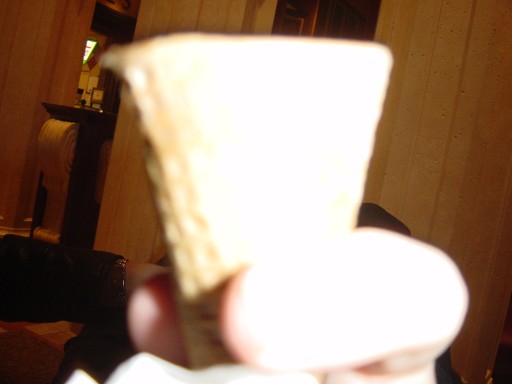 I told ya! Don't even try.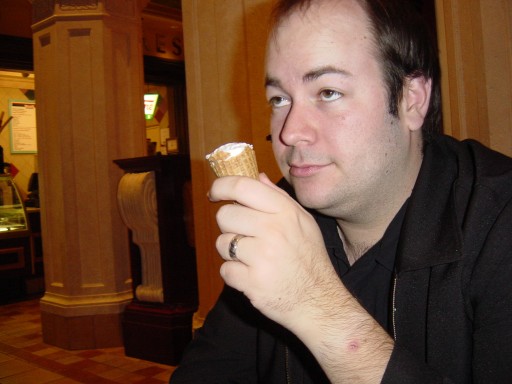 Damn, that's a real sneaky one!
What is that? A spy camera??





Checking out our suite again...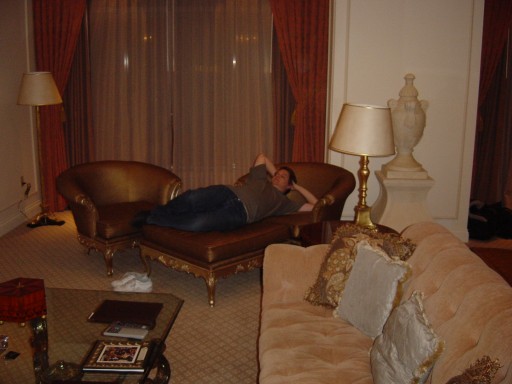 Ah....real reclining...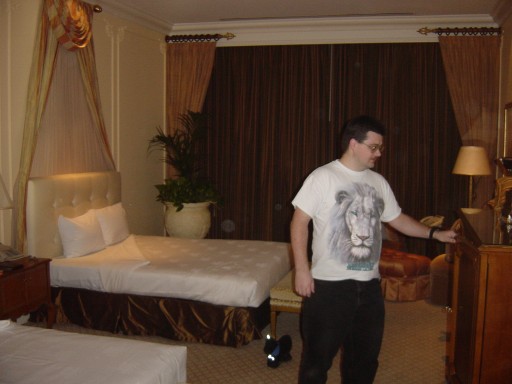 Master bedroom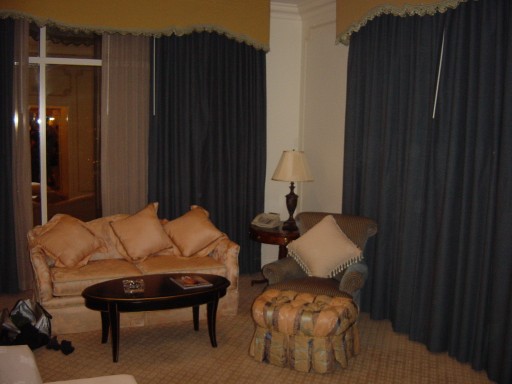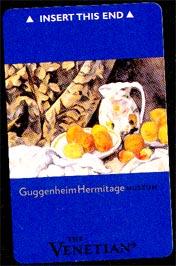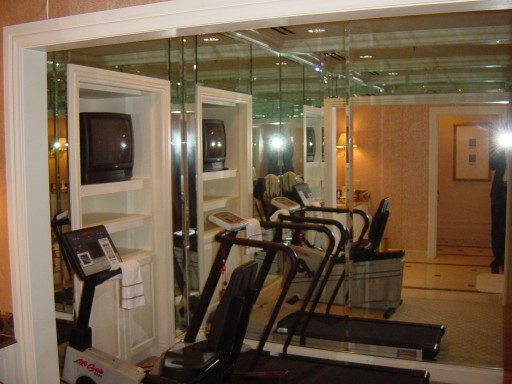 Room for exercise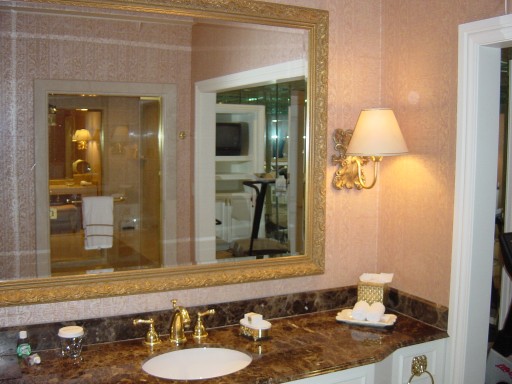 next to the bathroom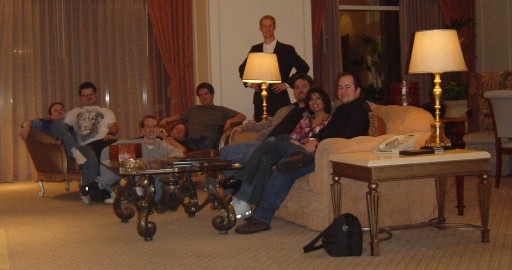 The team.






A trip to the Star Trek Experience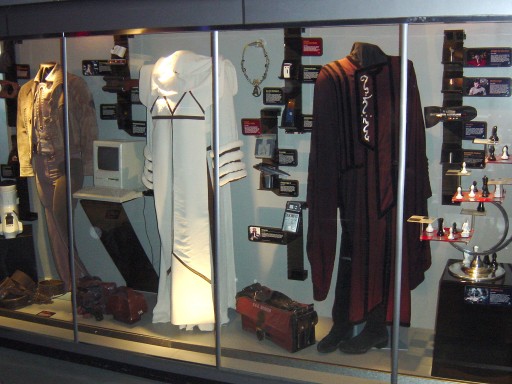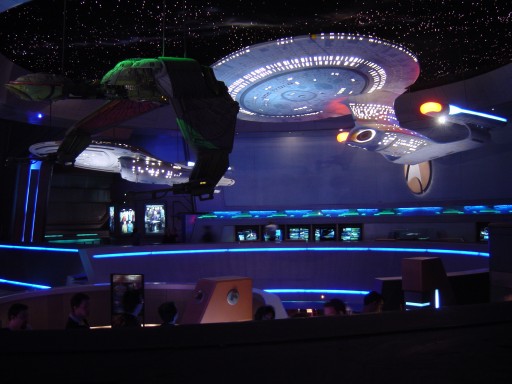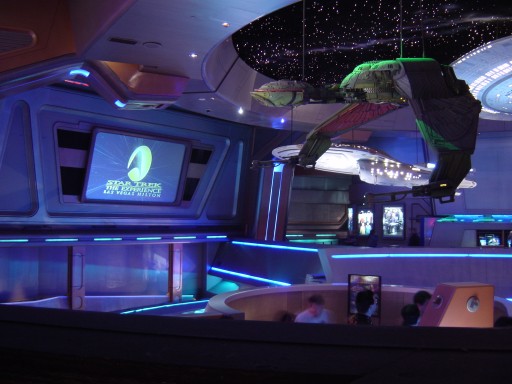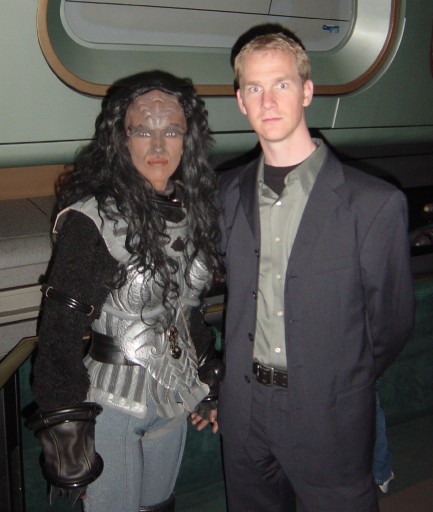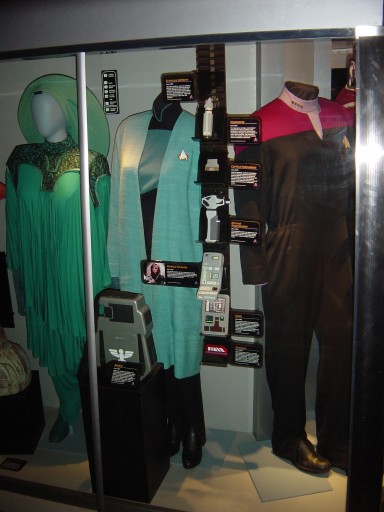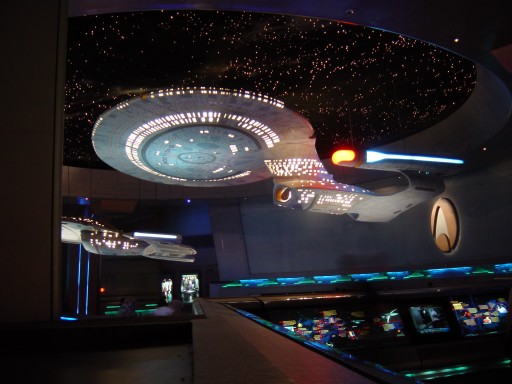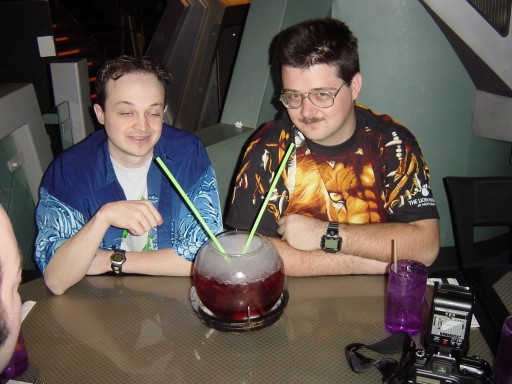 Fox and Mike over a Core Breach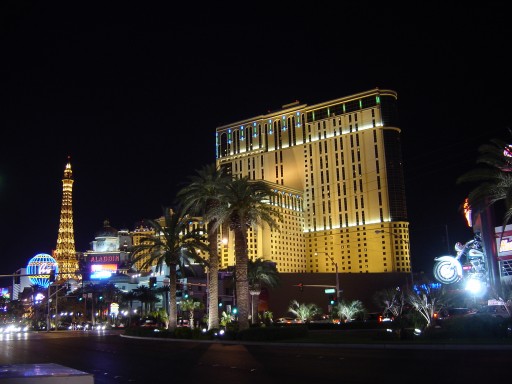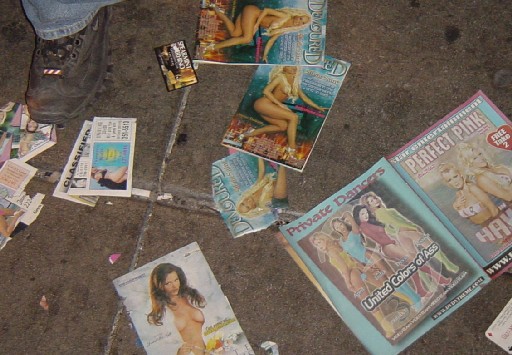 Hotels and casinon are not the only businesses in Vegas.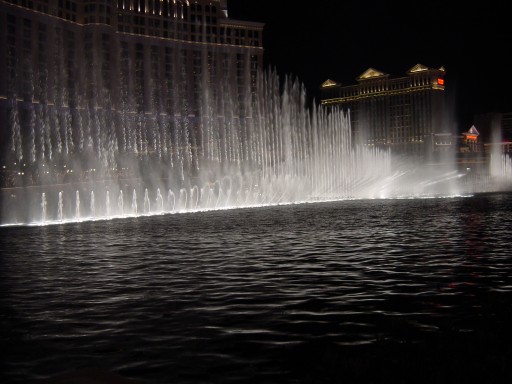 Water ballet at Bellagio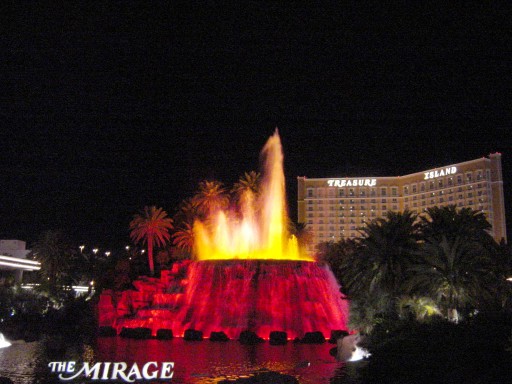 The water volcano at The Mirage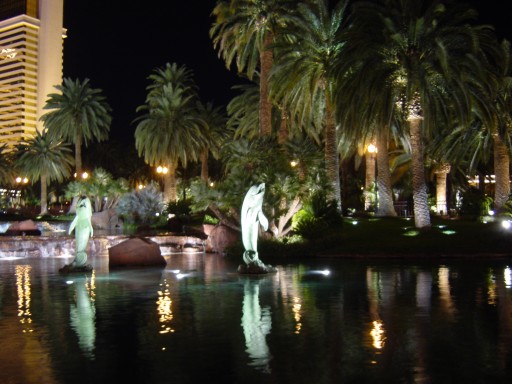 The Mirage again.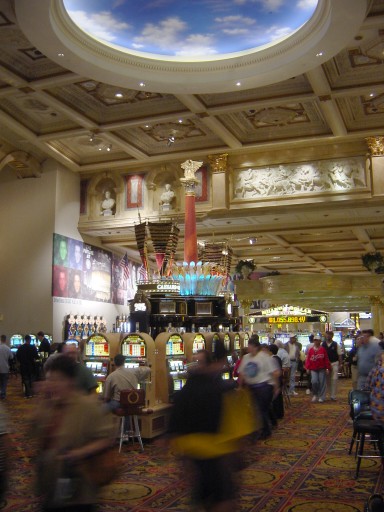 Back in Caesar's Palace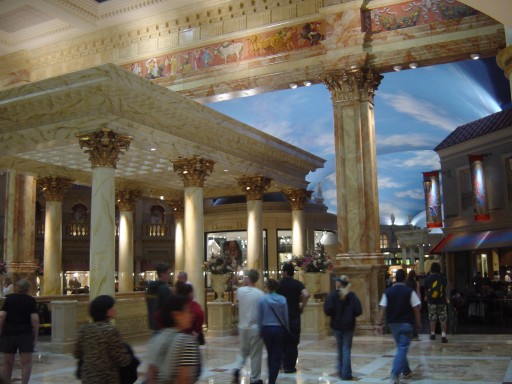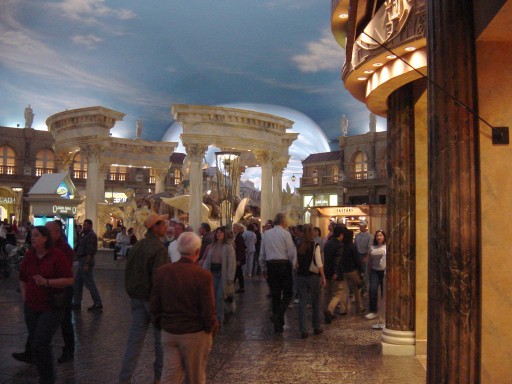 Main square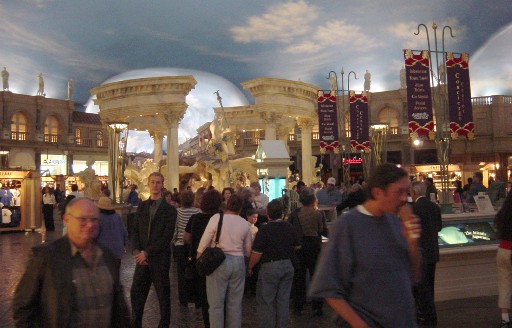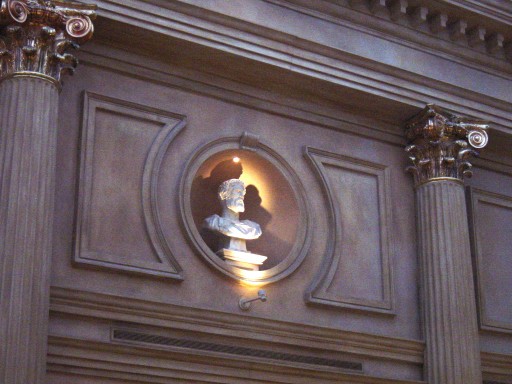 It's all about those little details...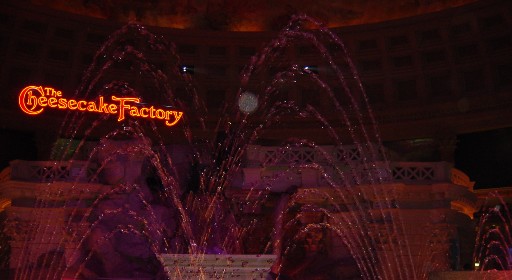 This is the King of Atlantis.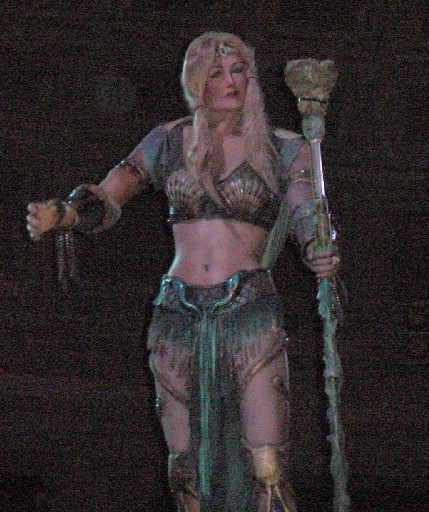 His daughter...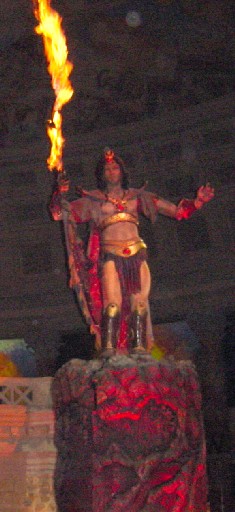 ...and his son, both fighting over the throne.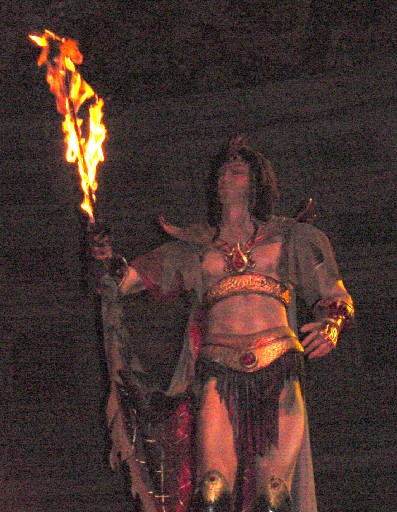 ...and maybe I just need a stronger flash for my camera?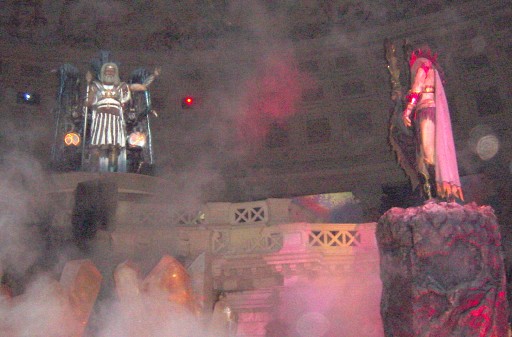 All these are robots, moving quite a bit during the show.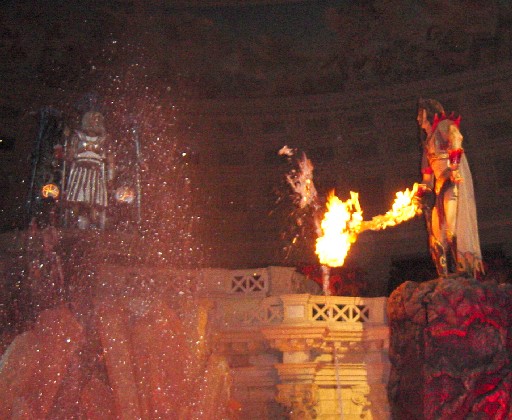 So, I guess, the outcome...power before beauty?
We all know how Atlantis ended up.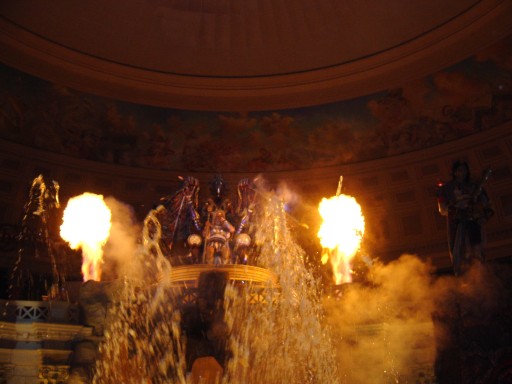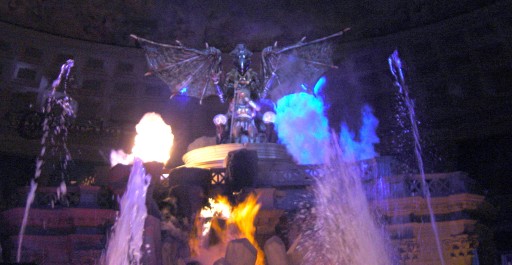 Well, see who's got the last word in this argument...!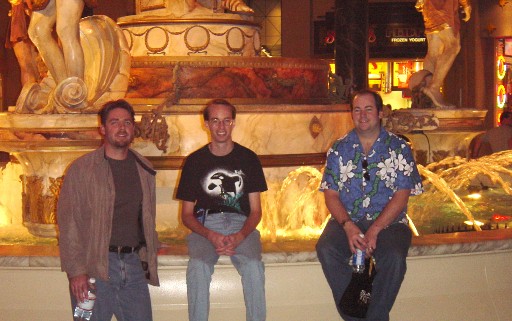 All tired, hangin' out in the lobby back home.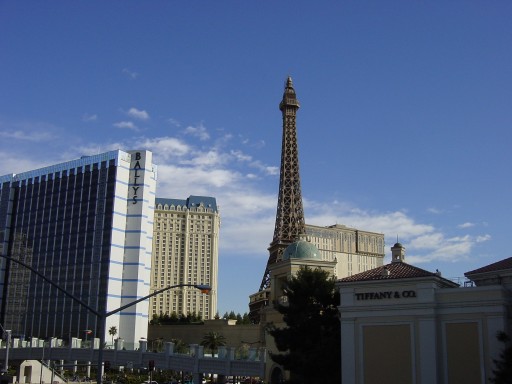 Vista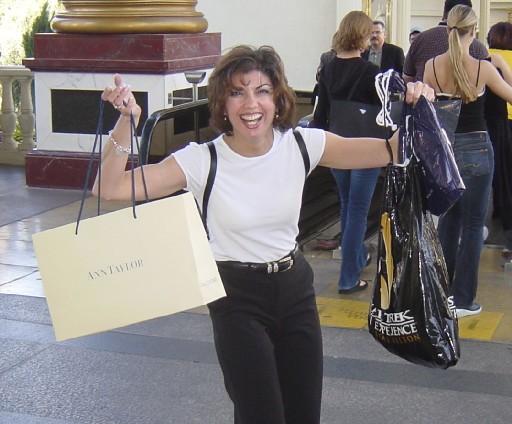 Marie Curie
Professional shopper. Closed court. Do not attempt this at home.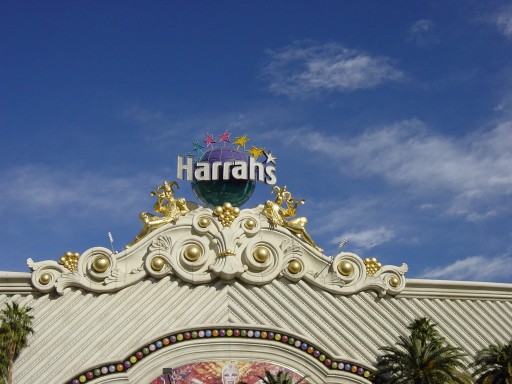 It all boils down to blue and gold...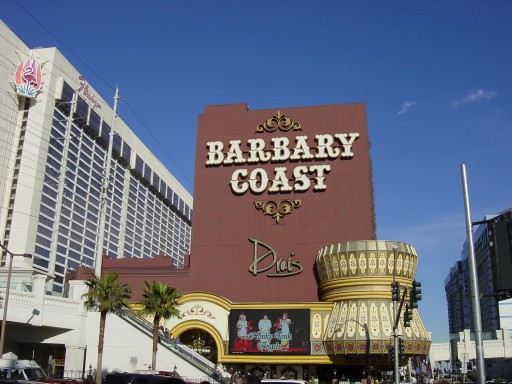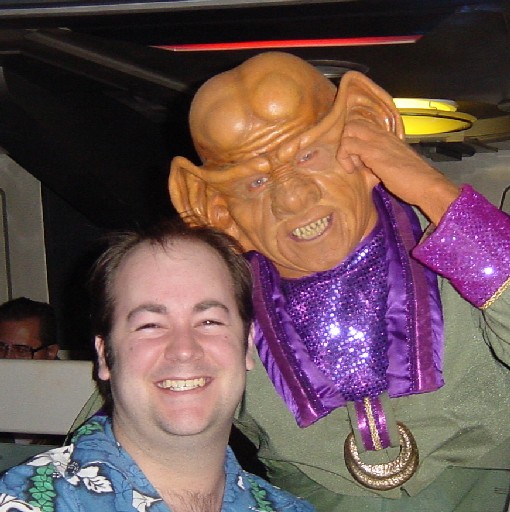 All, meet Tony. (The big smile to the left.)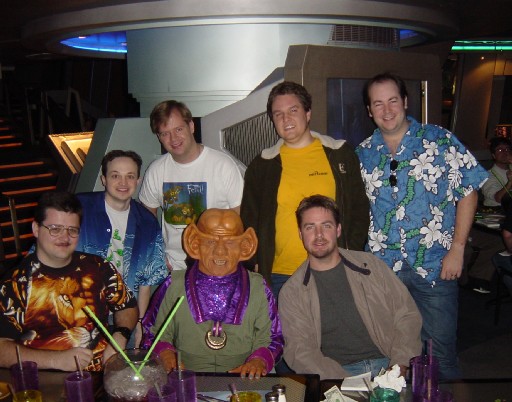 The Star Trek Experience!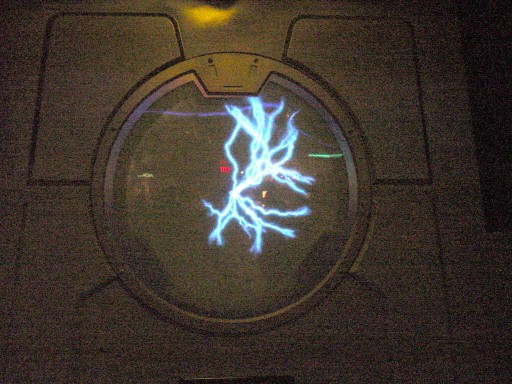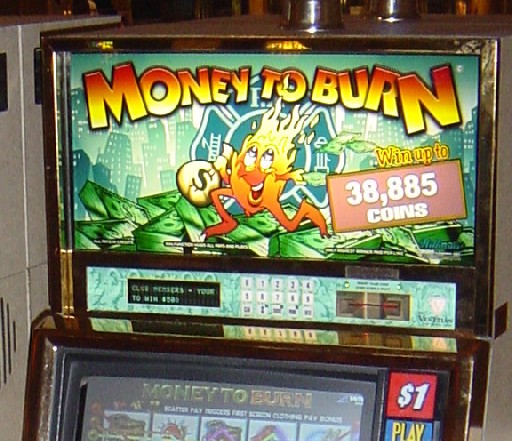 See ya soon, Vegas.