Thanksgiving in Palm Springs
November 27-29, 2002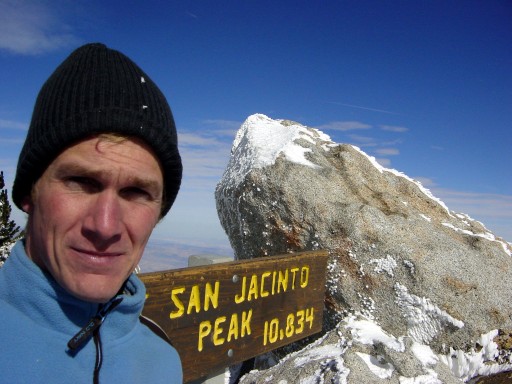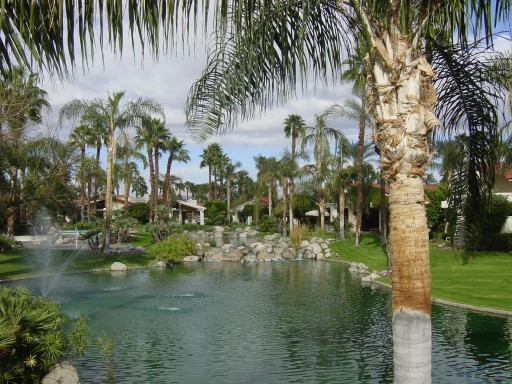 Jack & Carol's residence in Palm Springs offered a beautiful and relaxing Thanksgiving.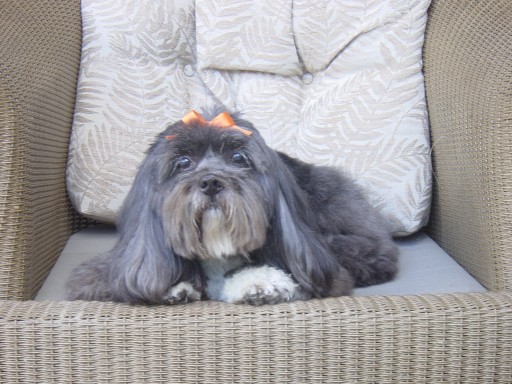 Connie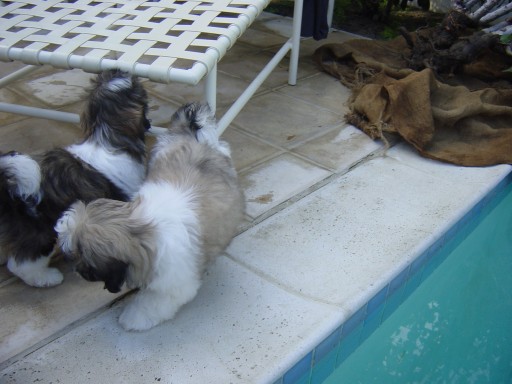 new puppies Tolu So and Sophie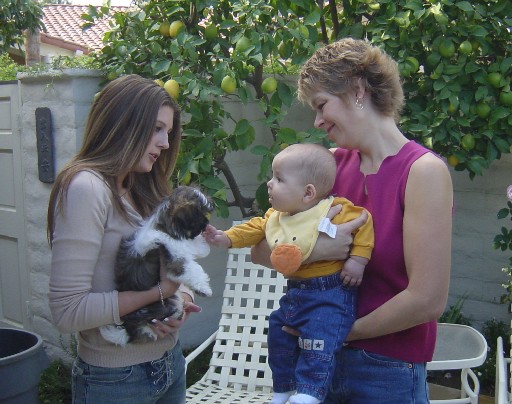 Sandy, Lukas, Hanna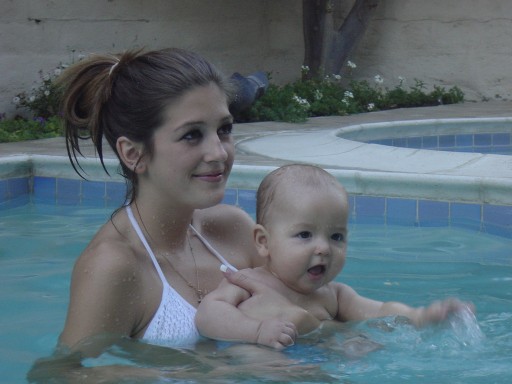 Their pool stays at 90°, the jacuzzi at 100°.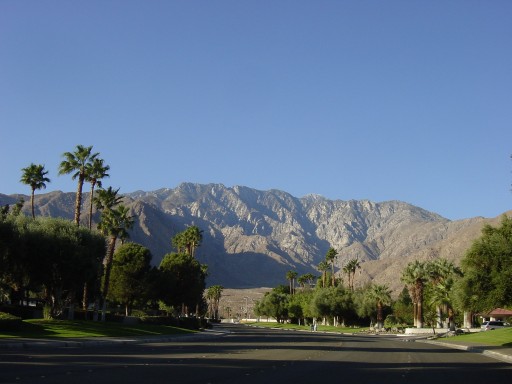 On Thanksgiving Day, I went to Mountain San Jacinto State Park for a good day of hiking.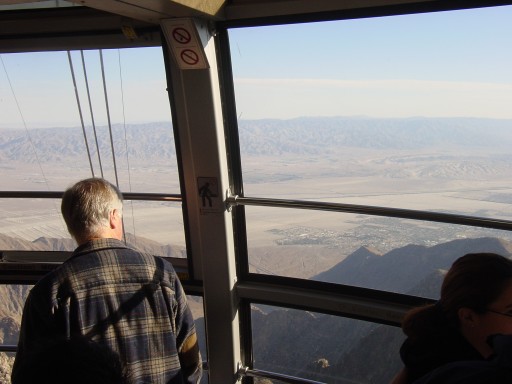 Catching a tram to base camp at 8,500'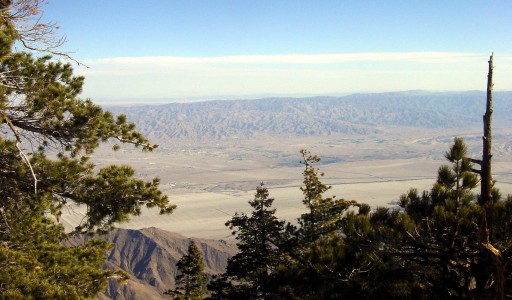 The Desert View Trail offers a nice view of...just that.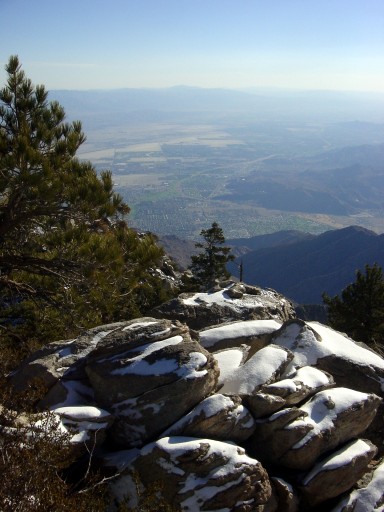 Palm Springs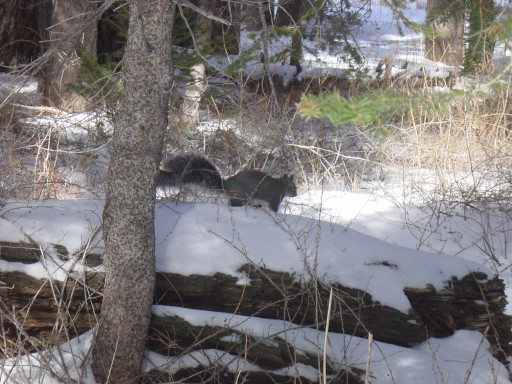 Now let's head for that peak.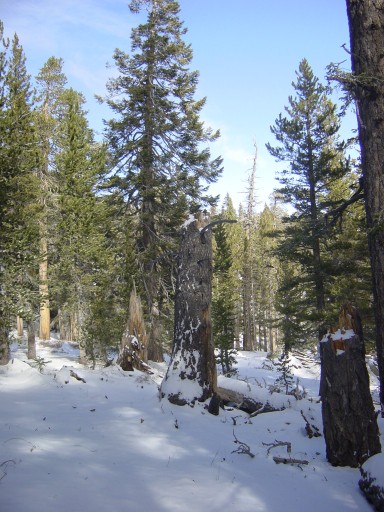 Quite a bit of snow up here...about a foot.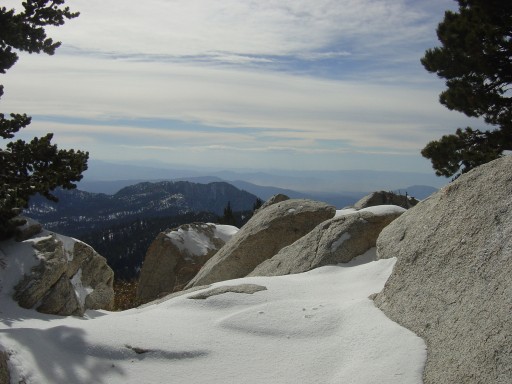 looking south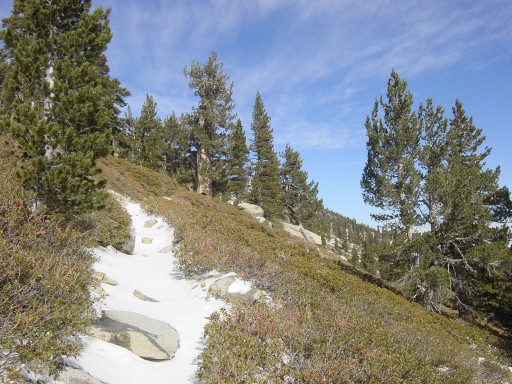 ...no other footprints....no one's been up here in days.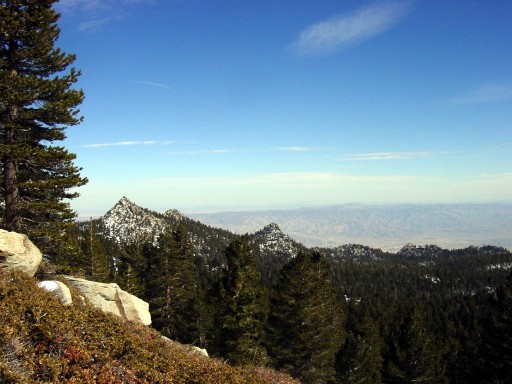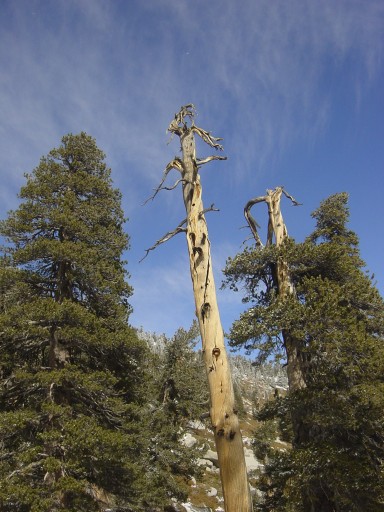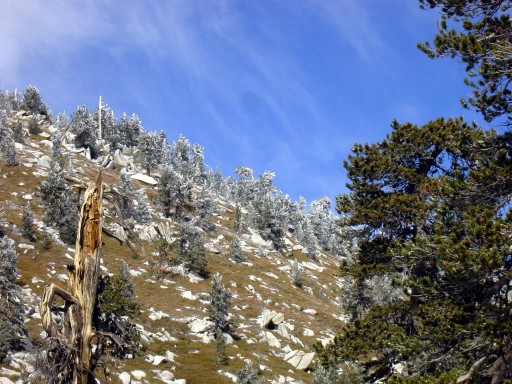 At about 10,000', the trees start turning white from snow.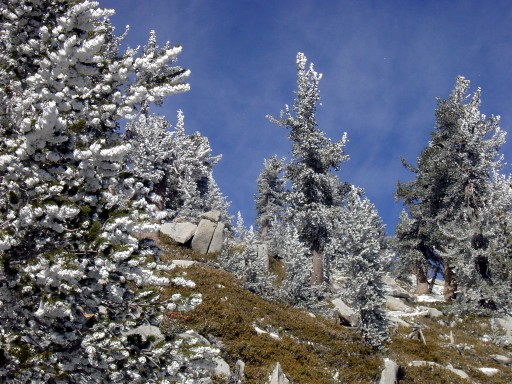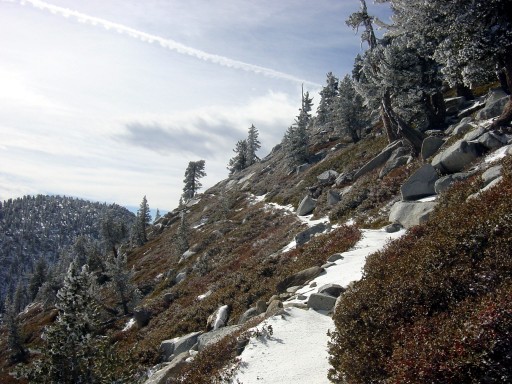 the trail is still untouched...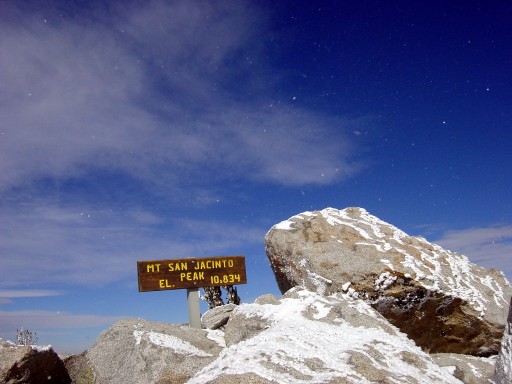 1.5 hours and 2,500' feet later.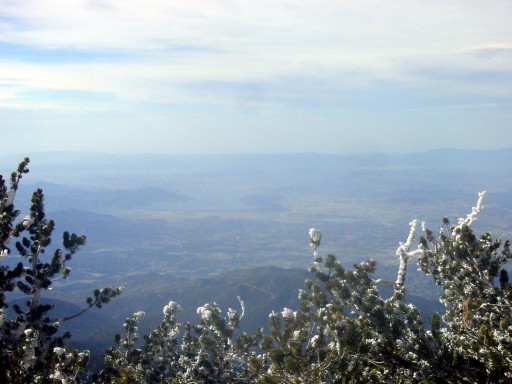 The Salten (?) Lake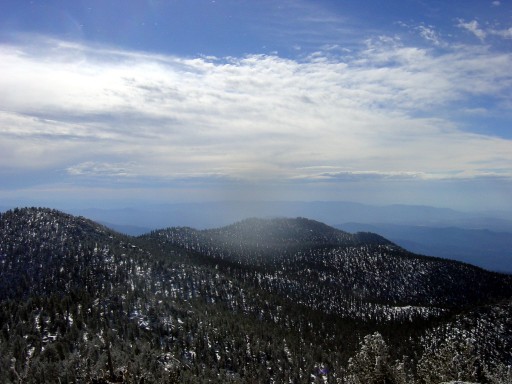 Weather is changing. Heading back down. It's already 50mph and freezing up here.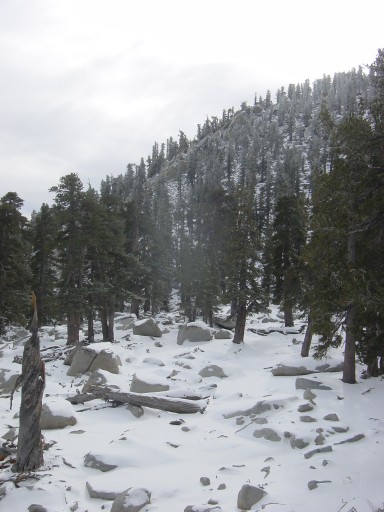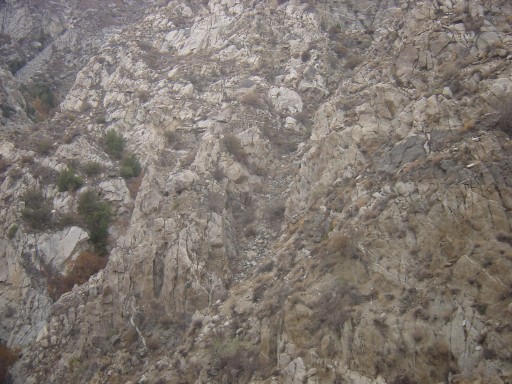 These mountins are not just solid rock.






Getting a glimpse of the probably thousands of wind mills that power parts of Palm Springs.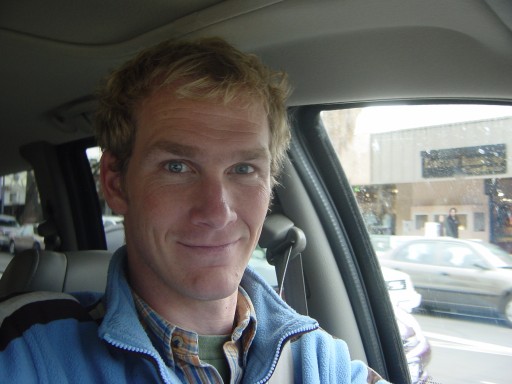 Driving home - happy, with a good frost bite.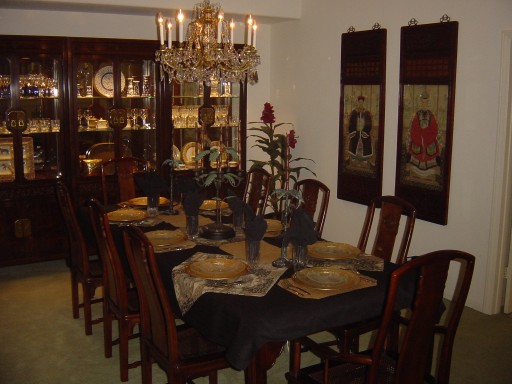 Back down just in time for The Dinner.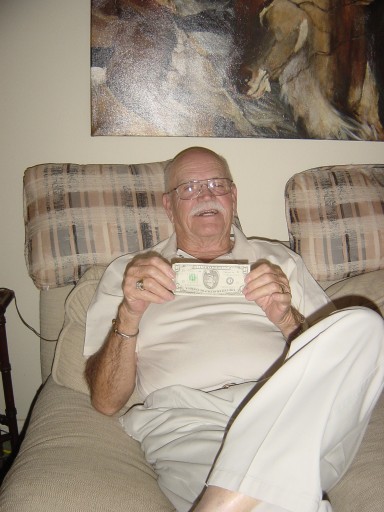 Jack winning a bet!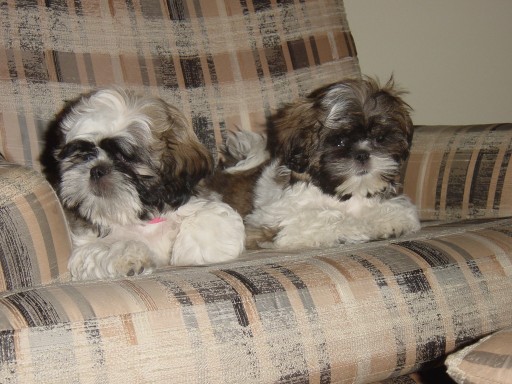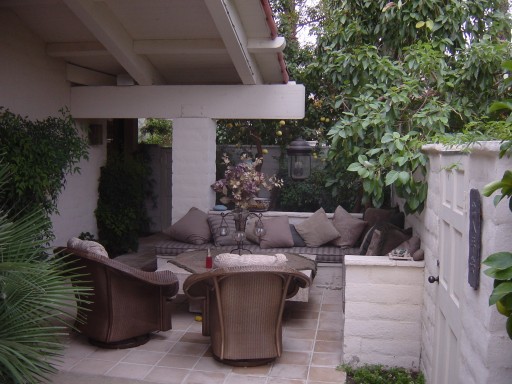 Their place sure is a nice one.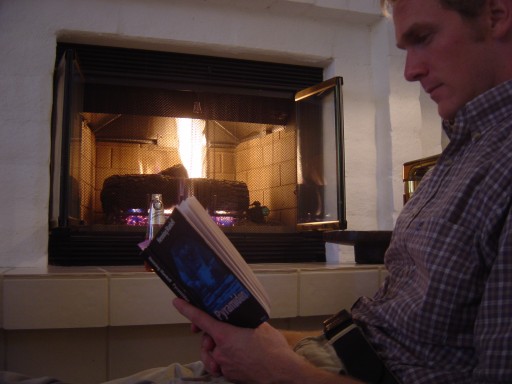 Place to be after a chilly day.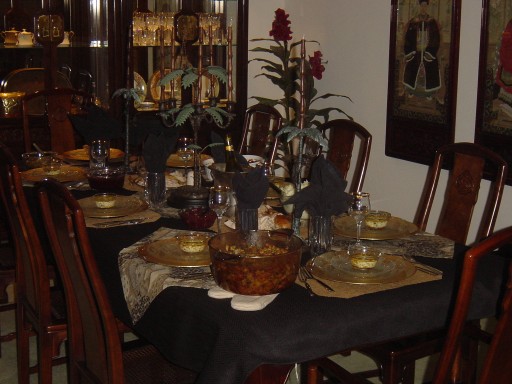 Yum!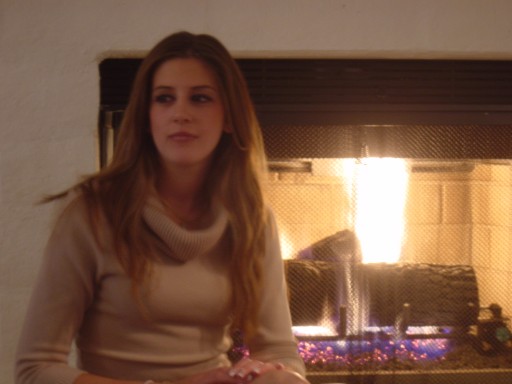 To me, Sandy kinda looks like Catherine Zeta Jones :-)
(who's been very visible in the T-Mobile ads lately)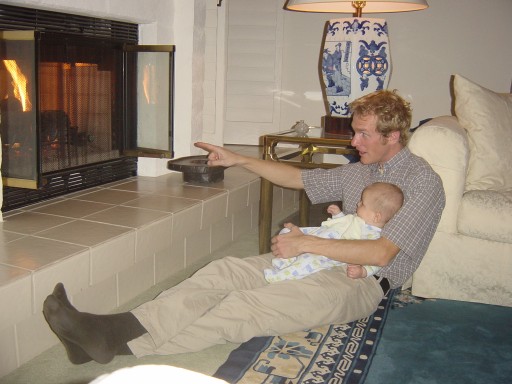 Look!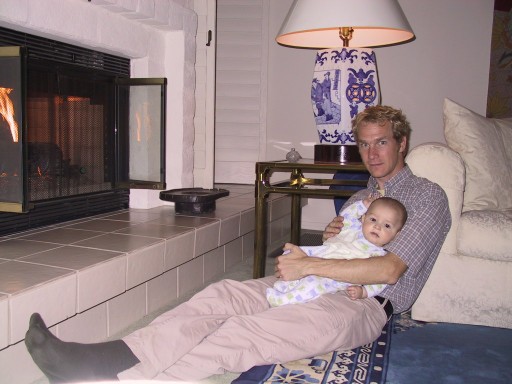 me & Lukas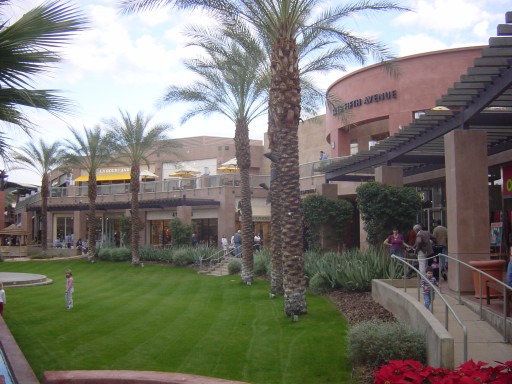 A glimpse of downtown Palm Springs.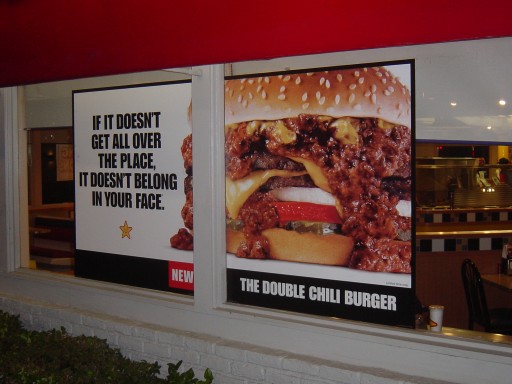 Driving back to Hollister, I caught this very delicious looking burger at Carl's Jr. Yuk!