Class 5 rafting on North Yuba River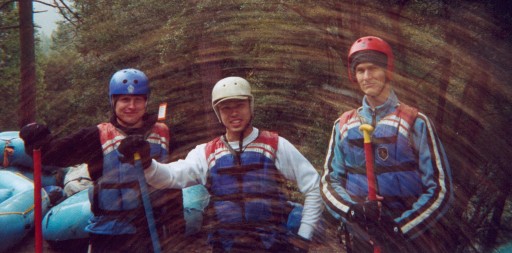 The fearless team: Jesper, John and Hannes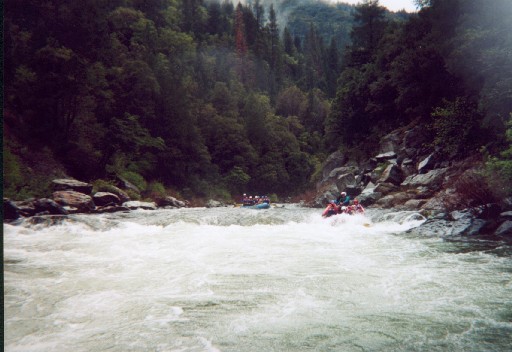 Yuba is located just north-west from Lake Tahoe.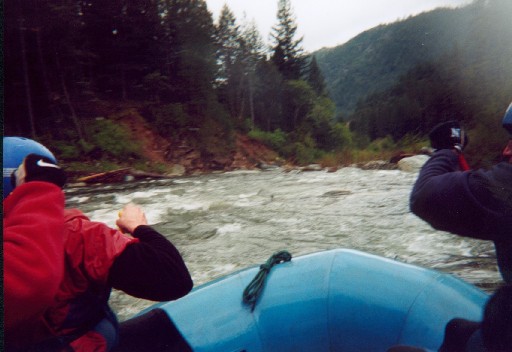 These are the easy parts. Only a bunch of rocks to avoid.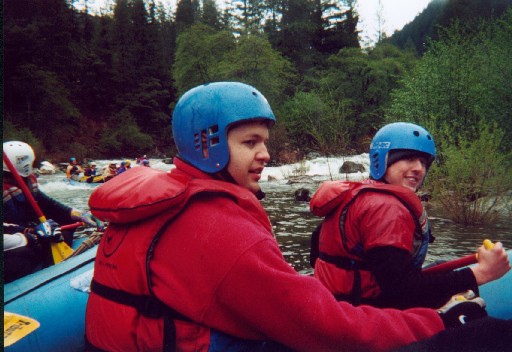 Our fellow rafters Troy and Tim.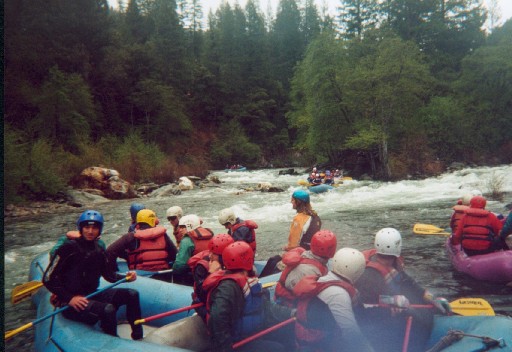 There were a total of nine rafts, 7 persons in each.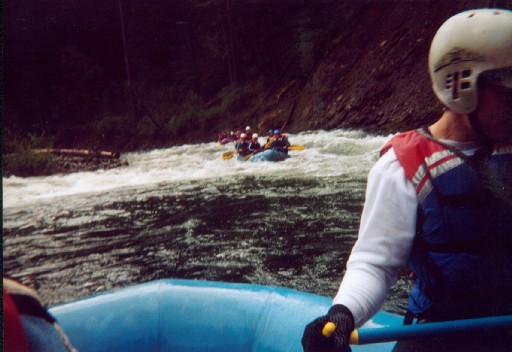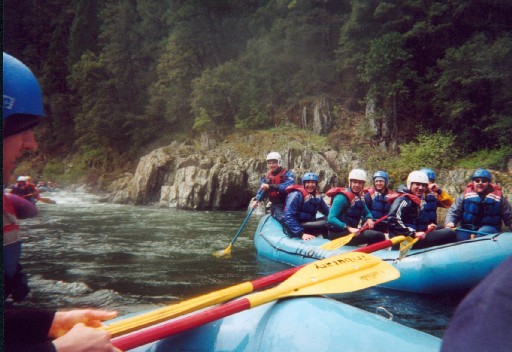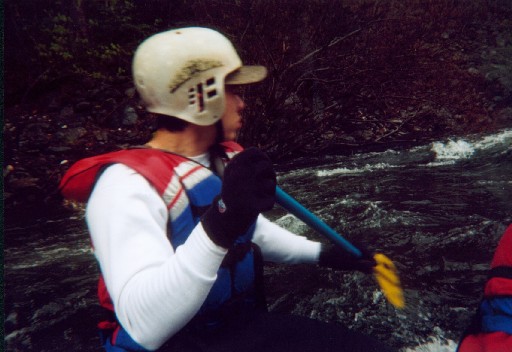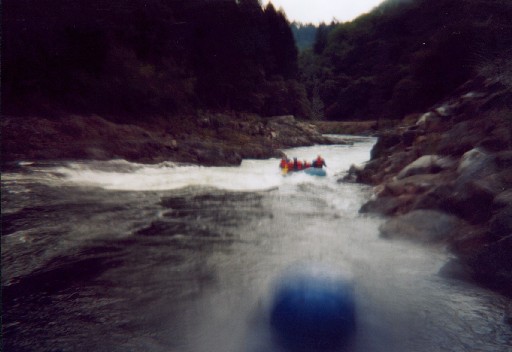 Going down the chute.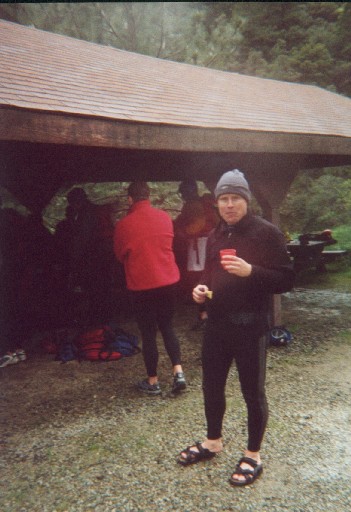 A nice lunch stop. Darn cold, though. Chilly winds and we're all wet.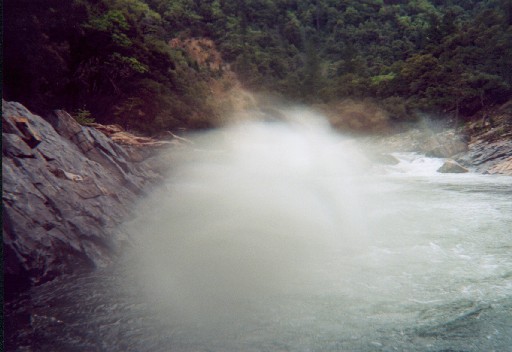 Water monster on my camera lens!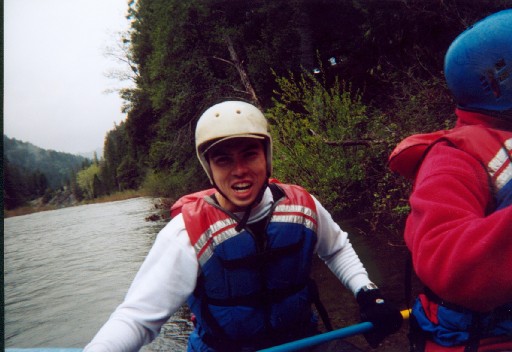 John's got that fighting spirit.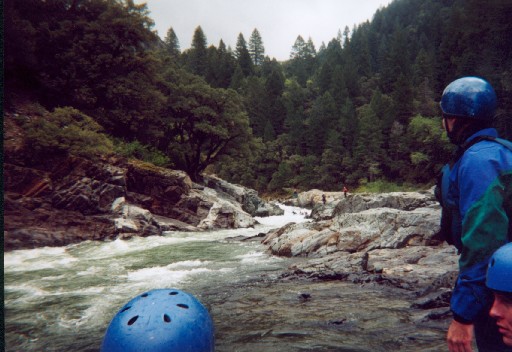 We're all going down "Maytag" - one by one...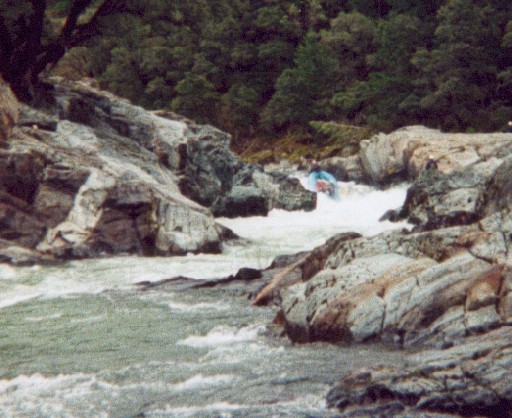 A few fell out, but none from our raft - of course :-)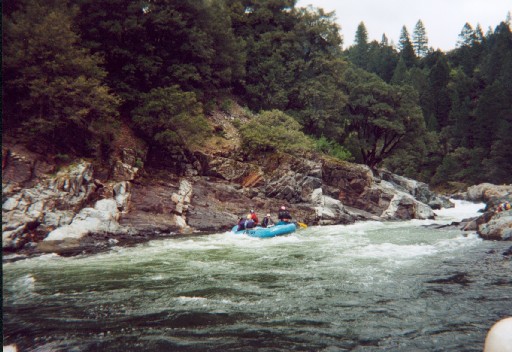 Coming out of Maytag, you've still got serious speed.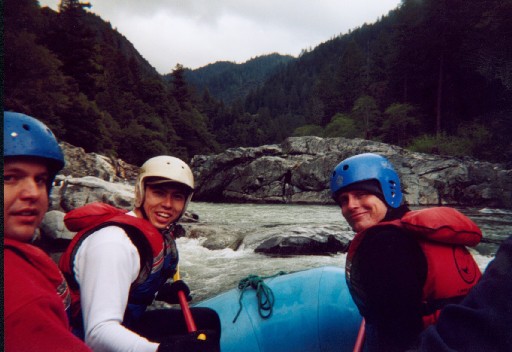 John & Jesper after another nice drop.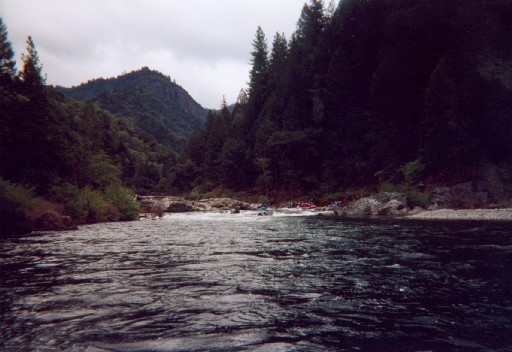 Stunning views. It's as close as it gets.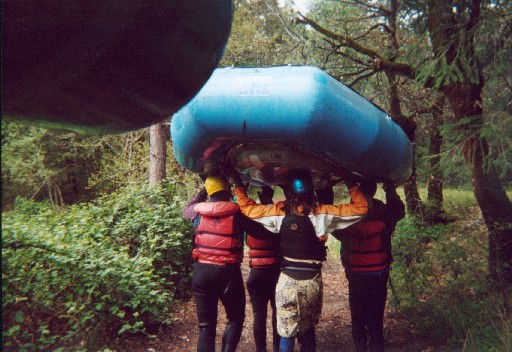 End of first day - carrying the boats back up to camp.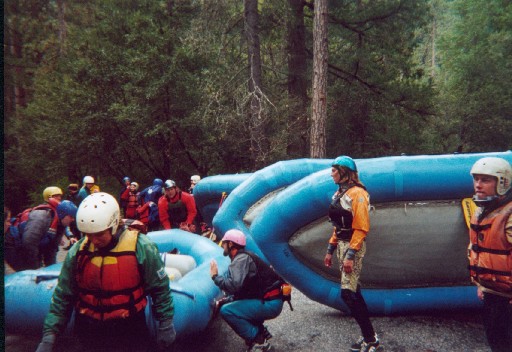 stacking them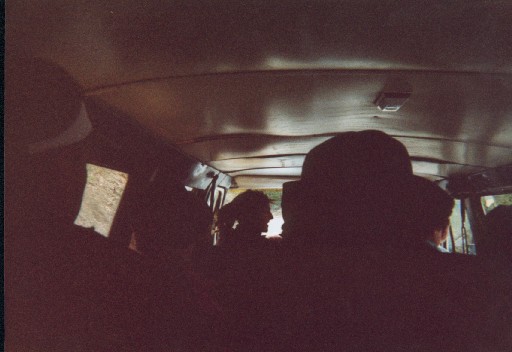 Day II - heading further up the river!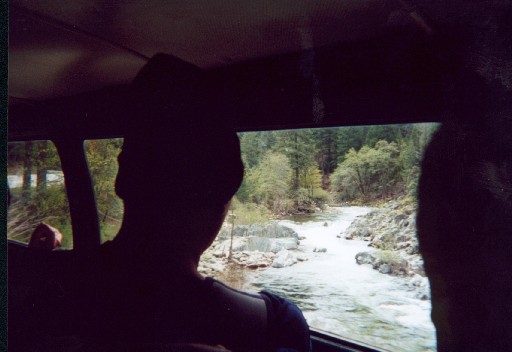 ...overlooking Moss Canyon we're about to come down.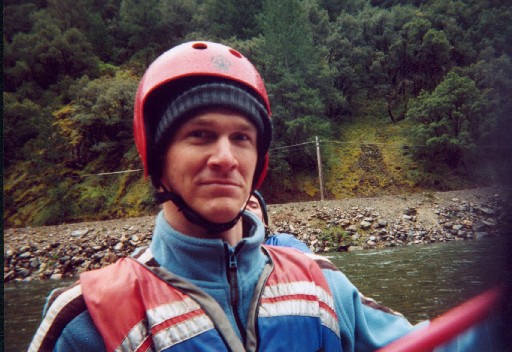 "me"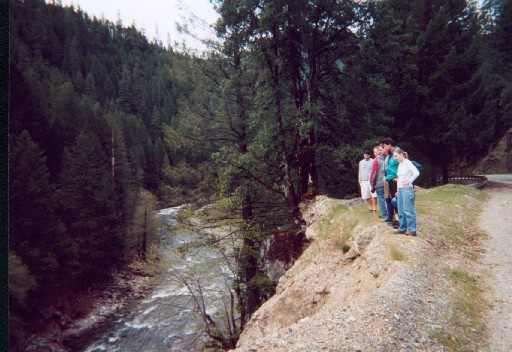 A brief stop, to make plans for another nasty drop.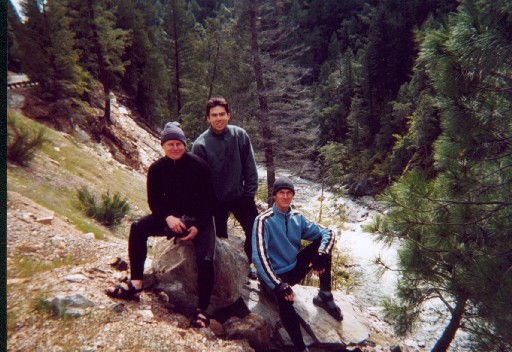 A winning team.
Jesper, John, Hannes.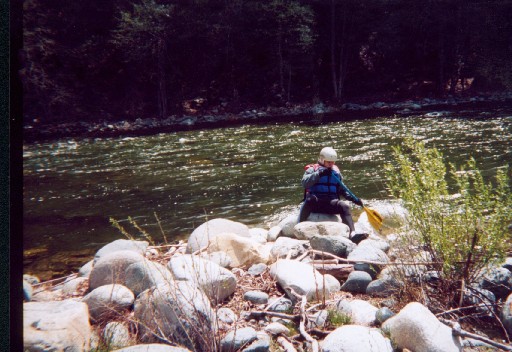 John getting mentally prepared for rafting, day II.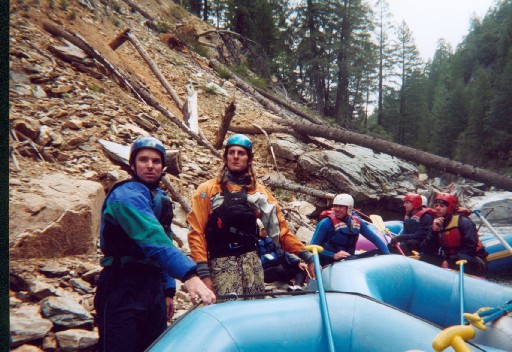 Ed & another guide making plans.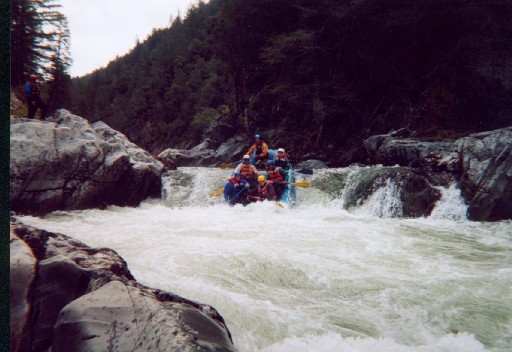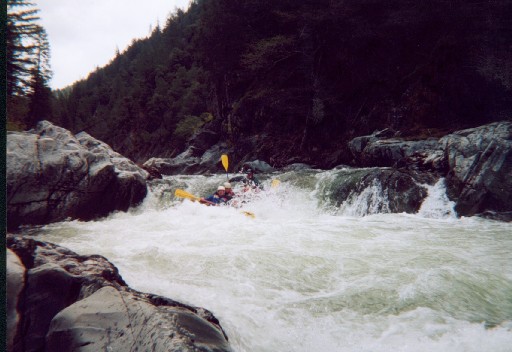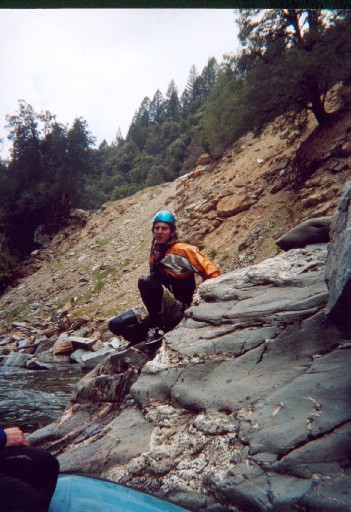 Some more peptalk for the very technical Moss Canyon.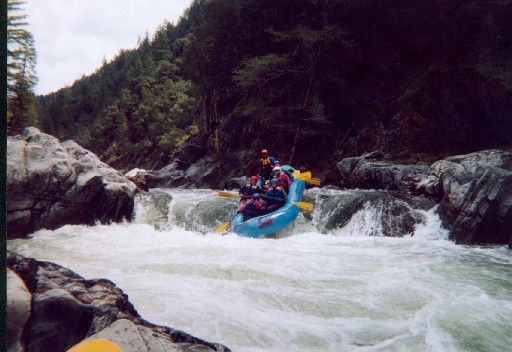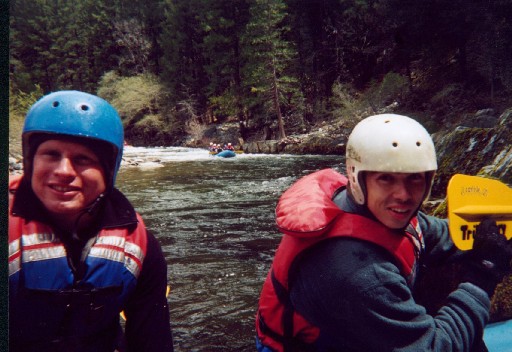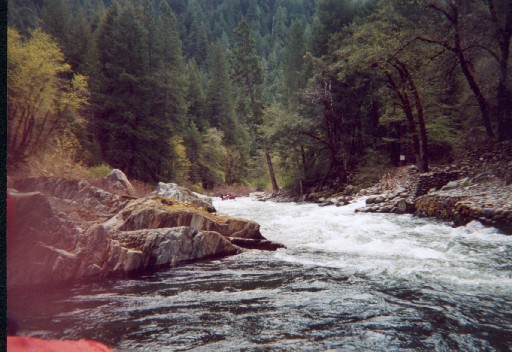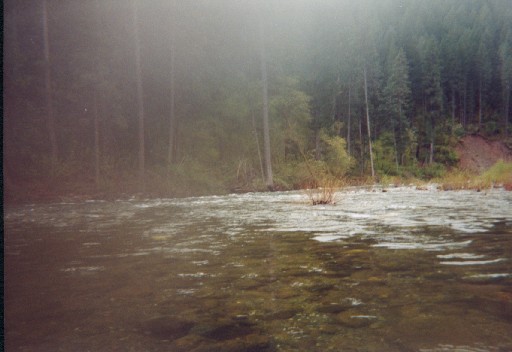 Catching a calmer moment.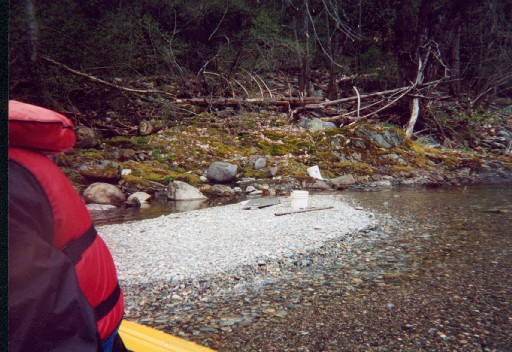 Apparently, they still find some gold up here.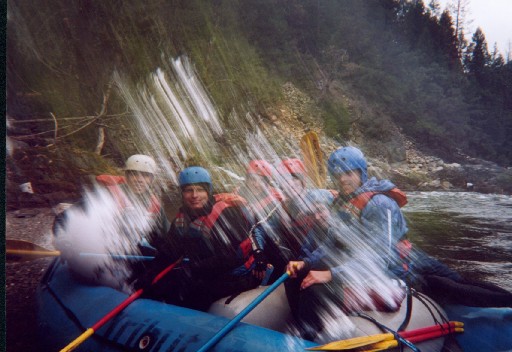 In our raft day II: John, Jesper, Kevin, Hannes, Ed & ...?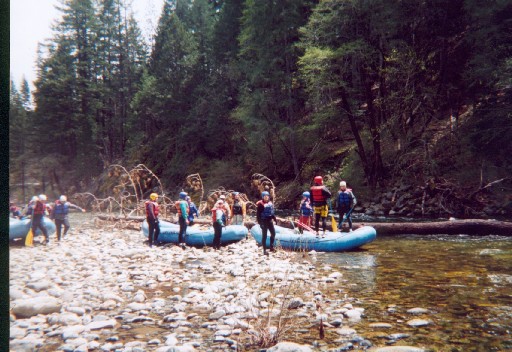 Large tree blocking the river, forcing us to carry the rafts around.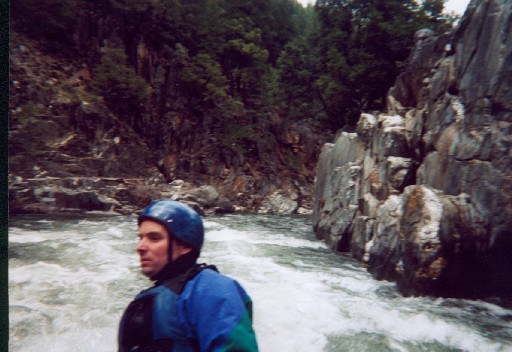 Ed playing it cool down the stream.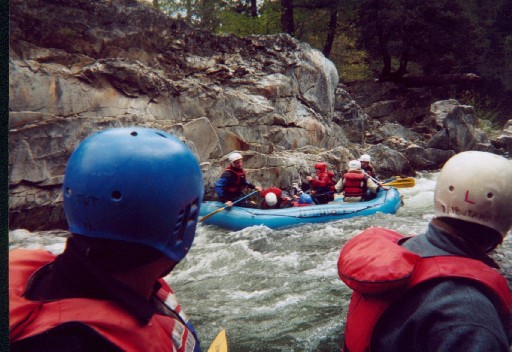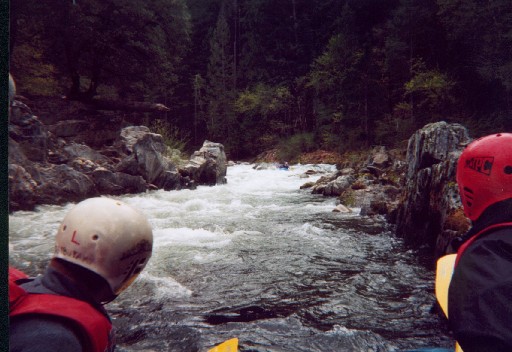 Sometimes we stop and wait for the next one to come down.
In case they lose some, we can pick 'em up.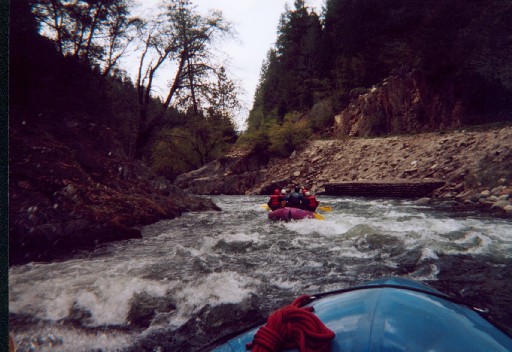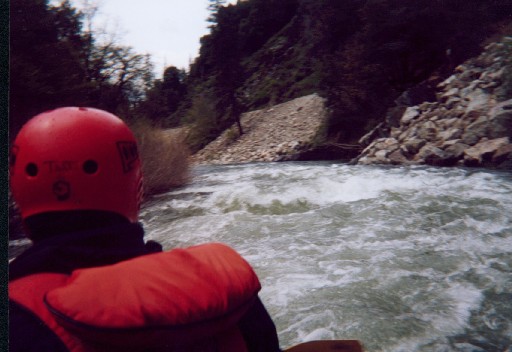 Pretty wild white water...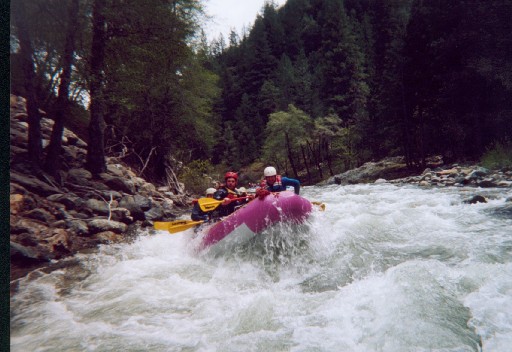 ...lots, lots of fun!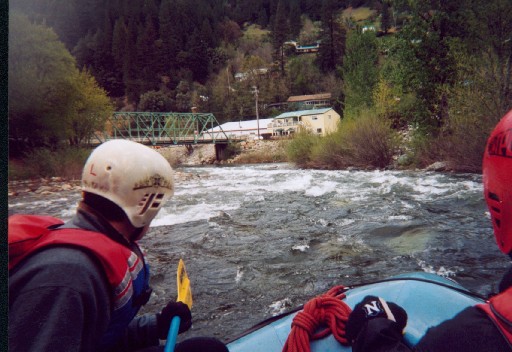 Lunch stop day II: Downieville.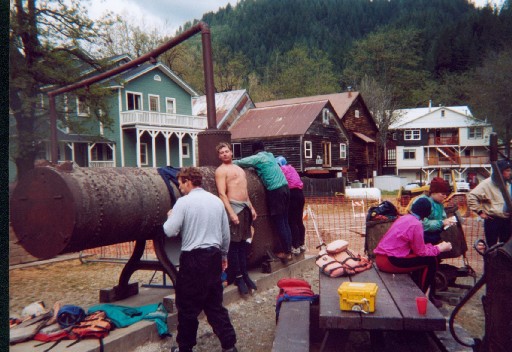 Some seeking heat and comfort of a steel structure.
Not much sun, but still that chilly wind. It is April, after all.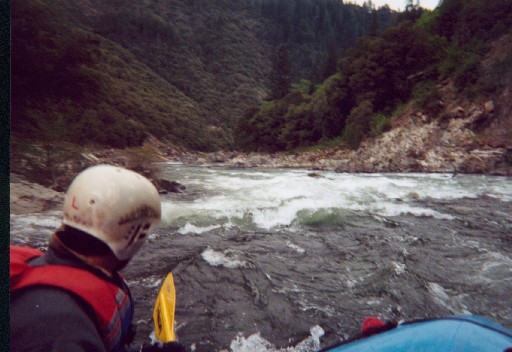 After lunch, we went for a last trip down the Maytag run.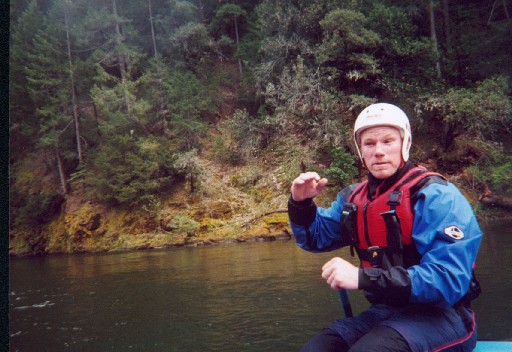 A brief discussion how to tackle some passages.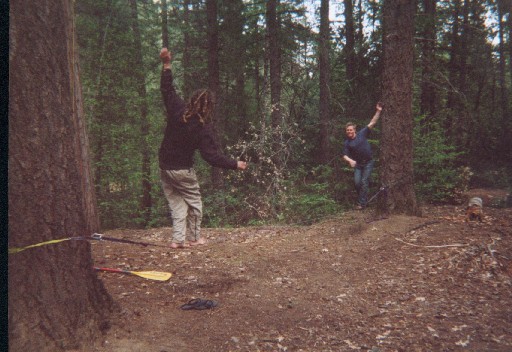 After a tough weekend, a guide and Jesper in a balance act..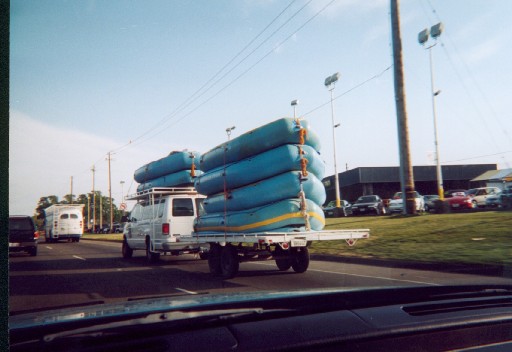 ...and we're all heading back down to the Bay Area!