The wedding of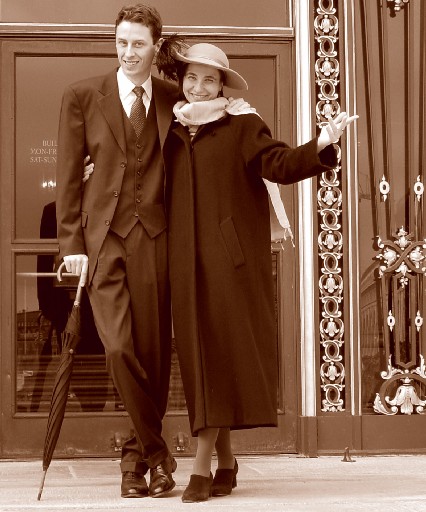 Erik & Madeleine
at
noon, 20-02-2002
followed by the party at
20:02'20"02
See Erik announce this historical point in time! (mpeg, 2MB)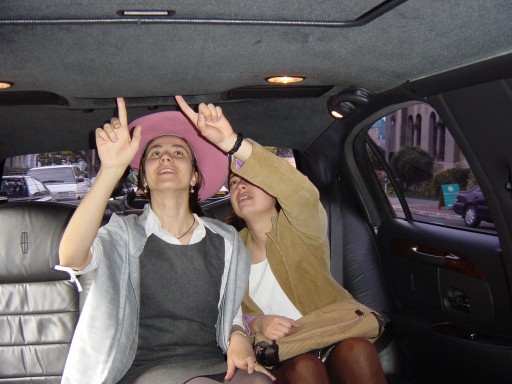 Our day begun with a limo ride to City Hall in San Francisco.
-Can someone turn off that rock music?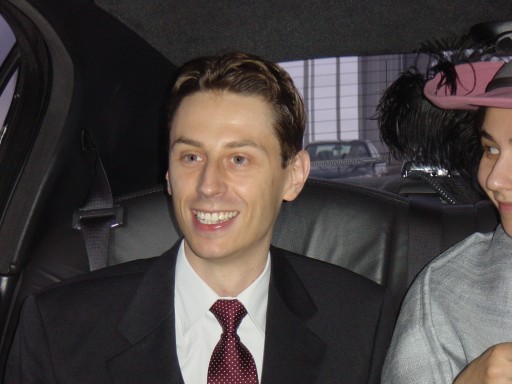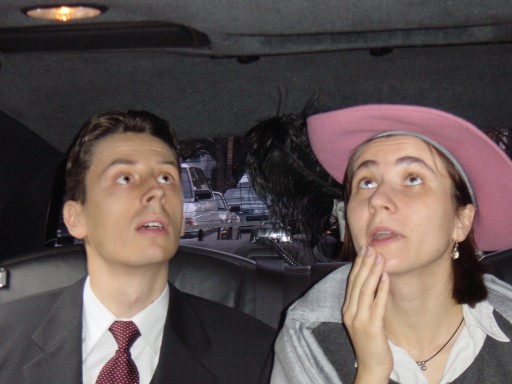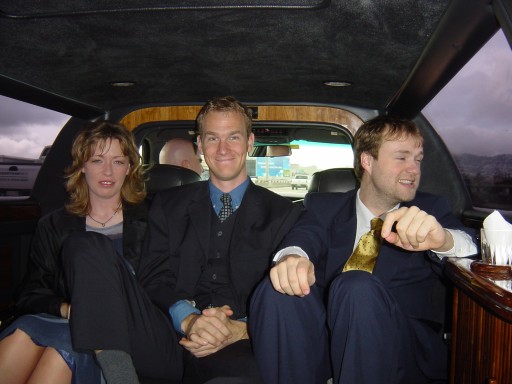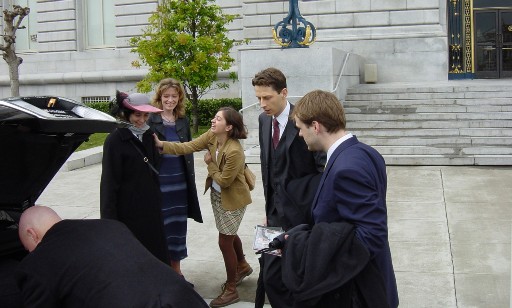 Arrival at City Hall. Now some waiting...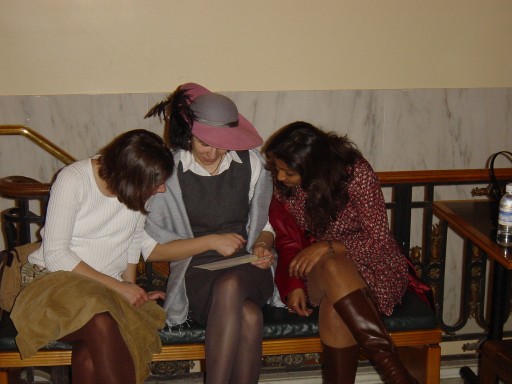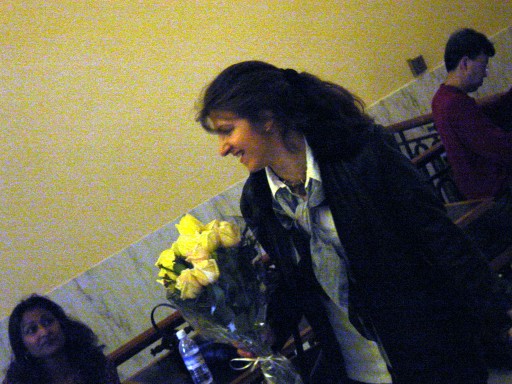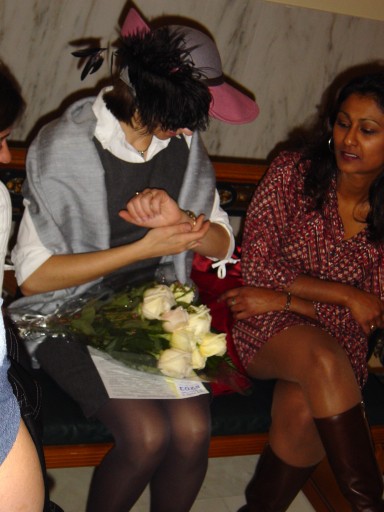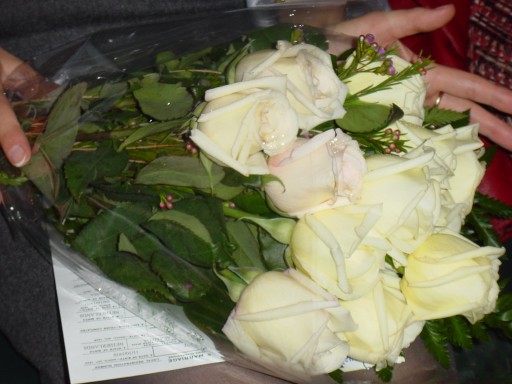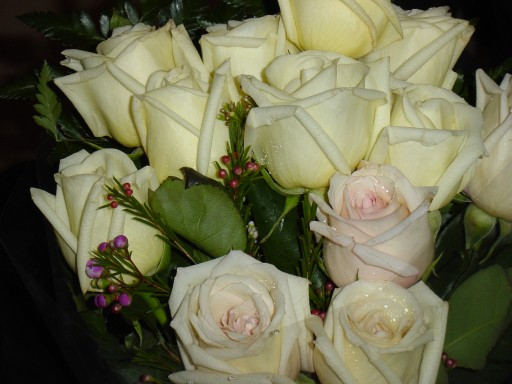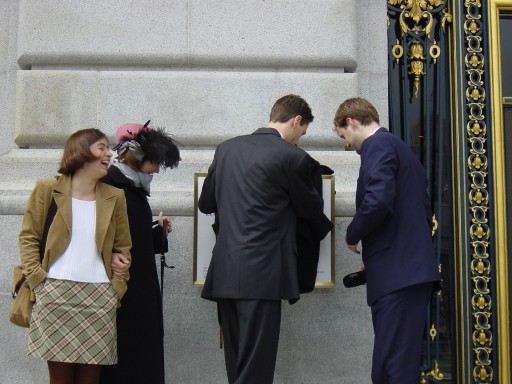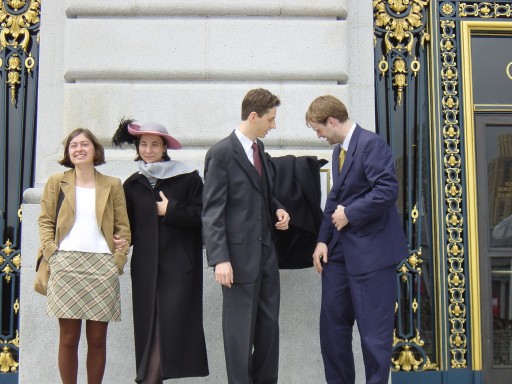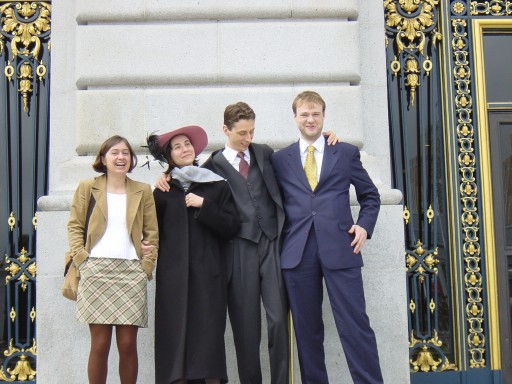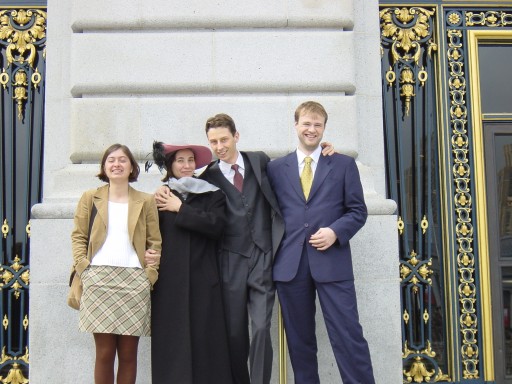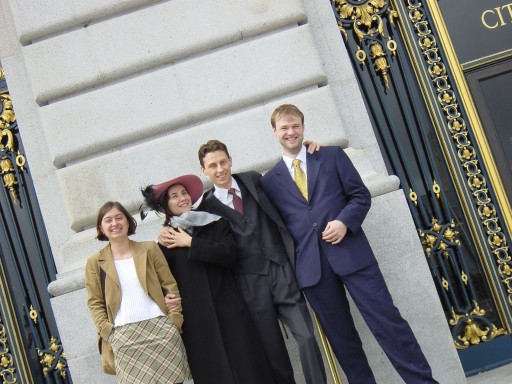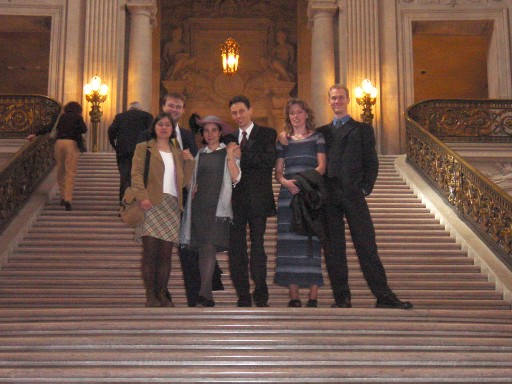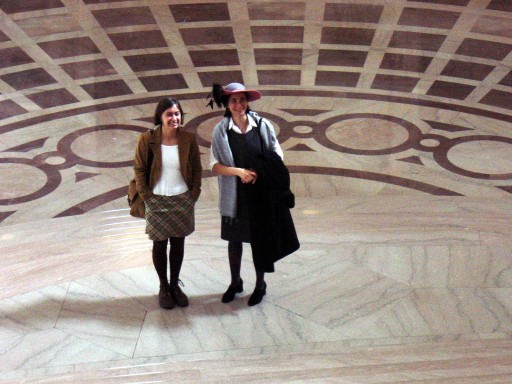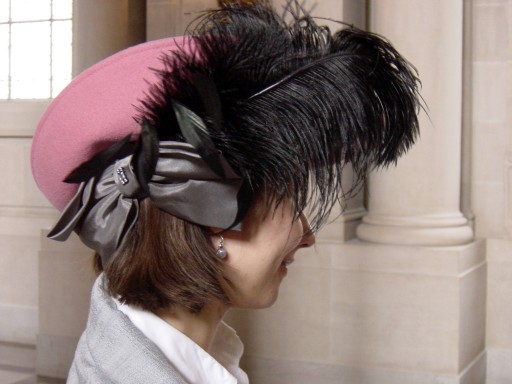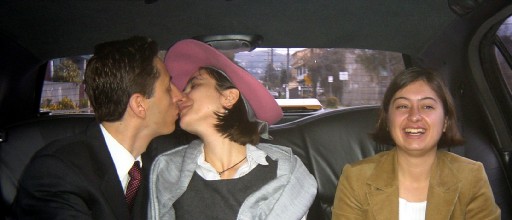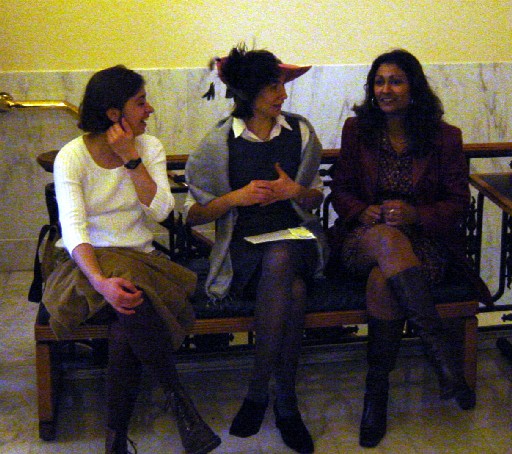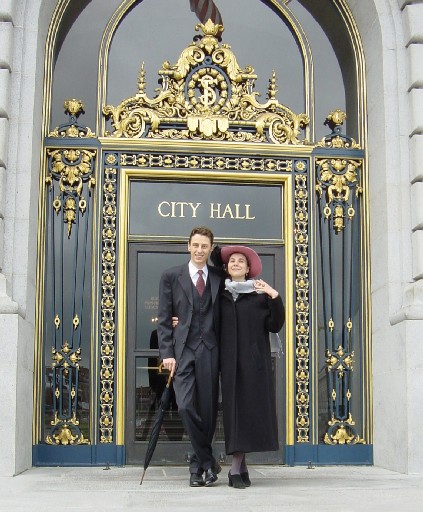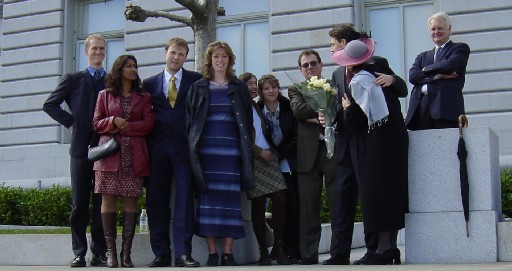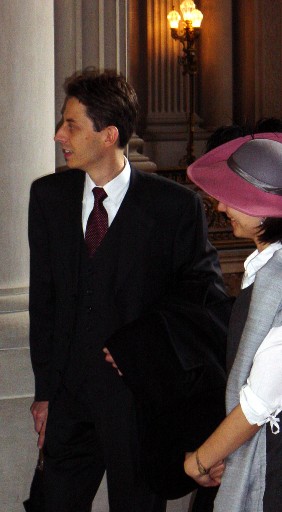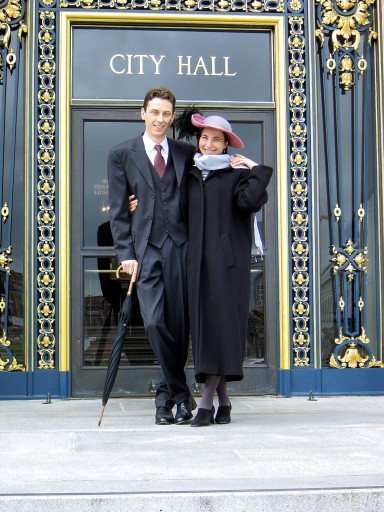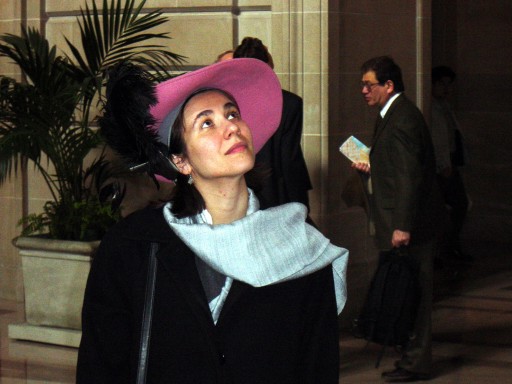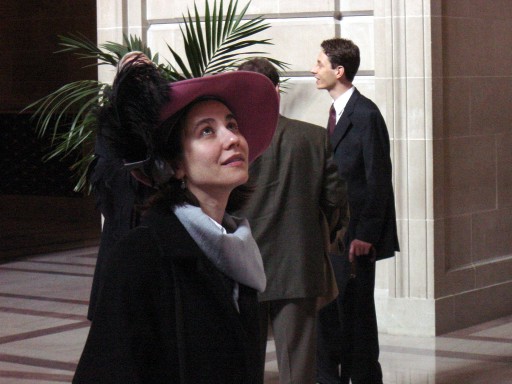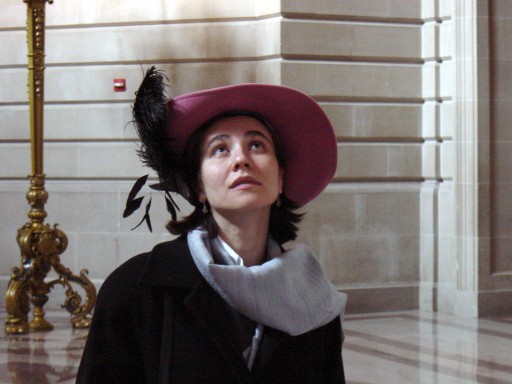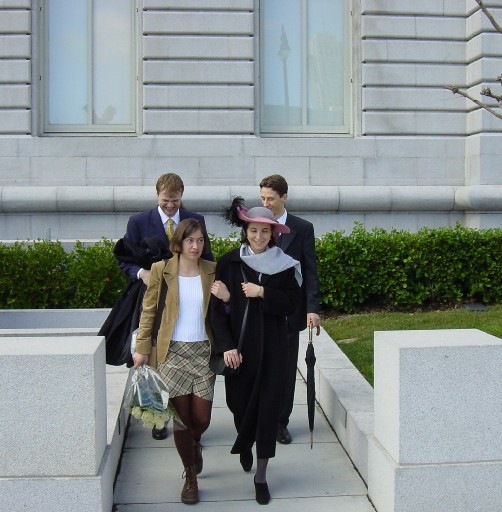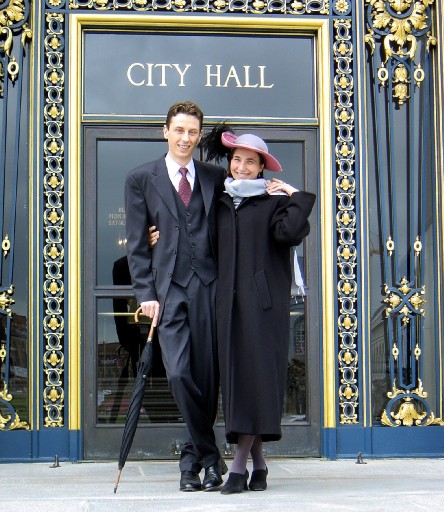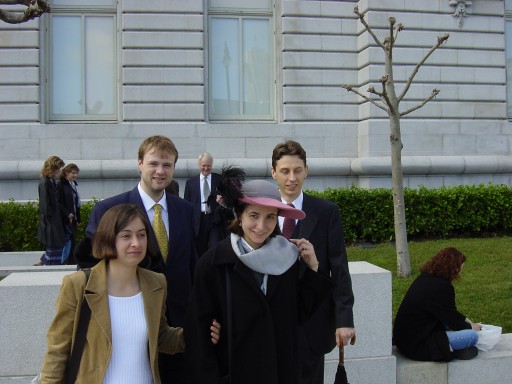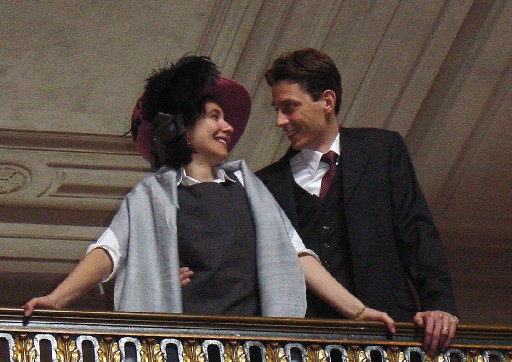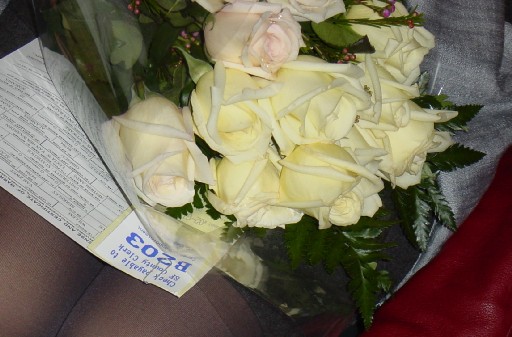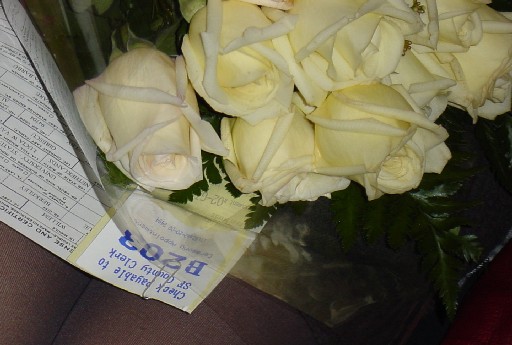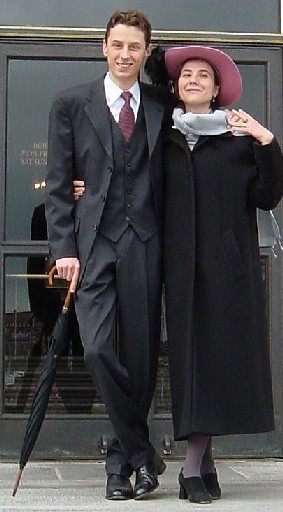 Watch the wedding ceremony! (mpeg, 10MB)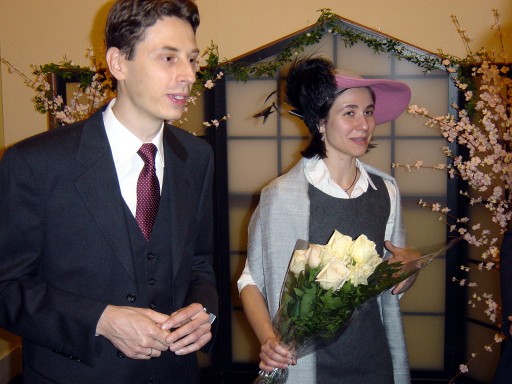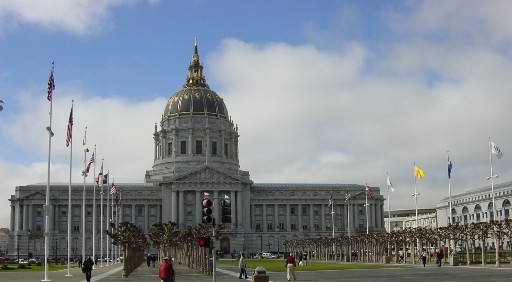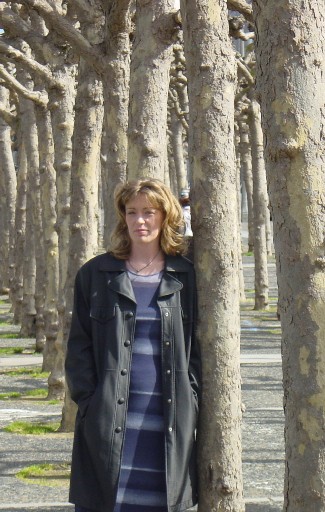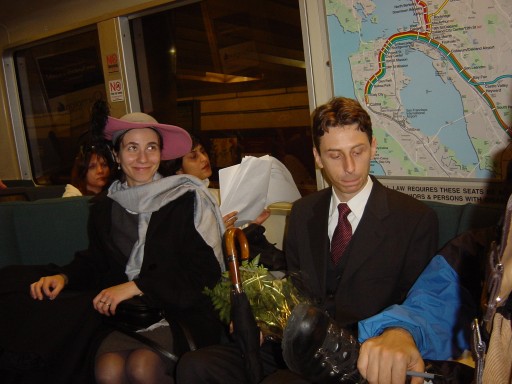 After the City Hall ceremony, we all caught BART back to Berkeley.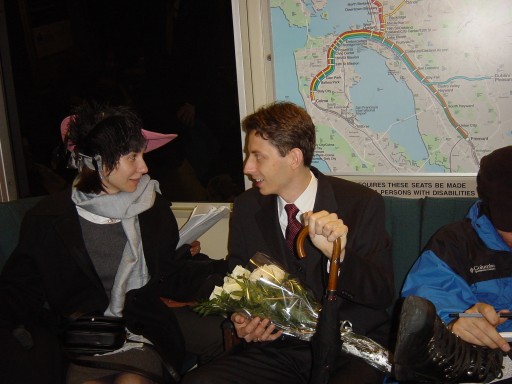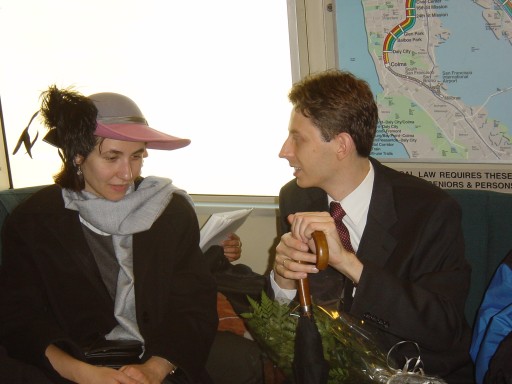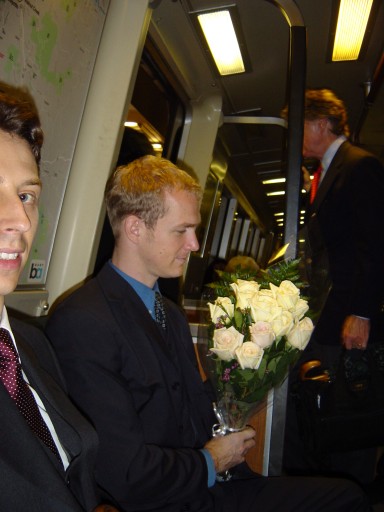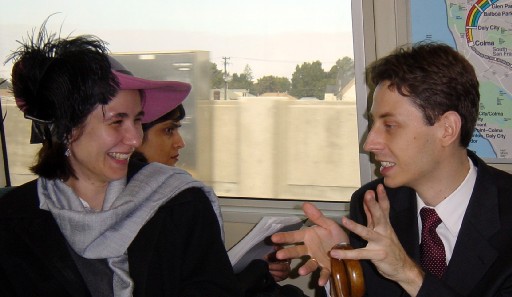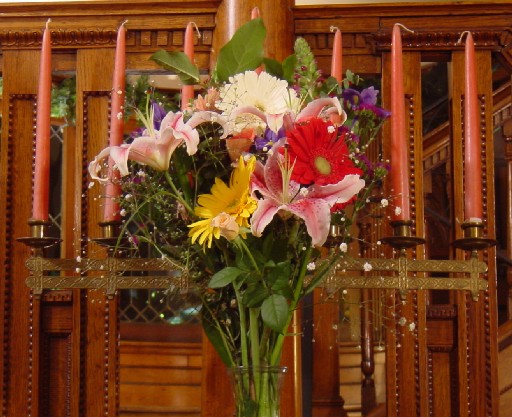 Later in the afternoon, we all headed to their home on Durant for the party!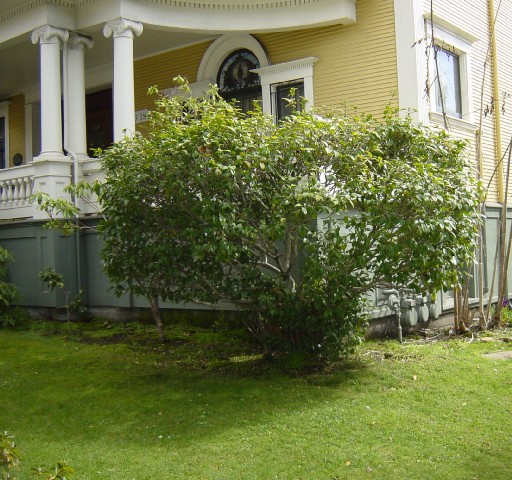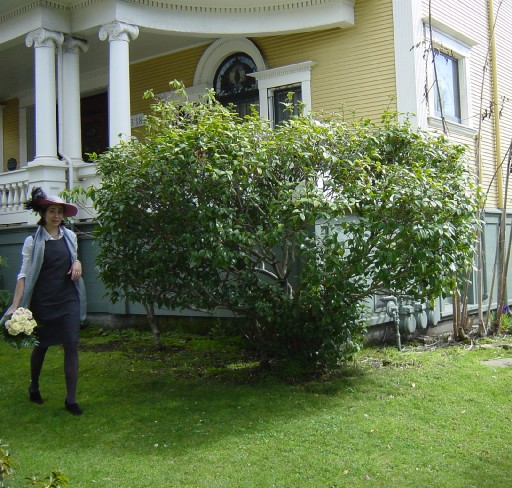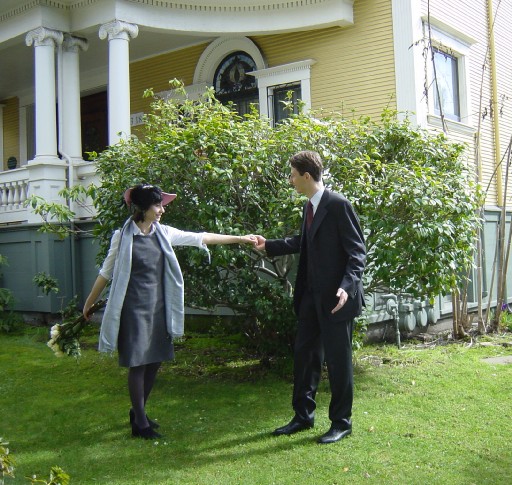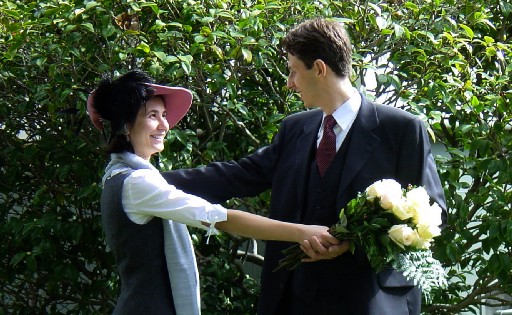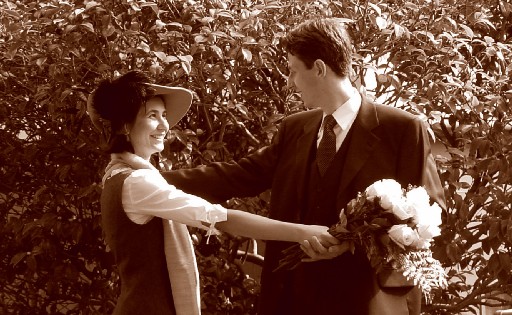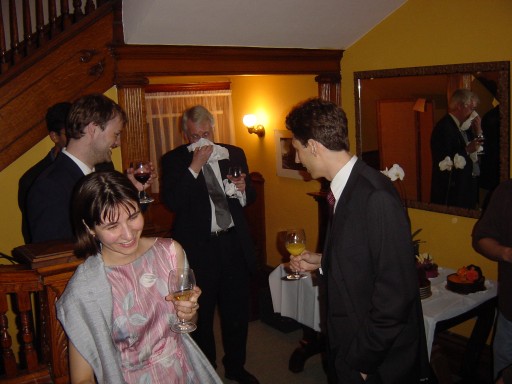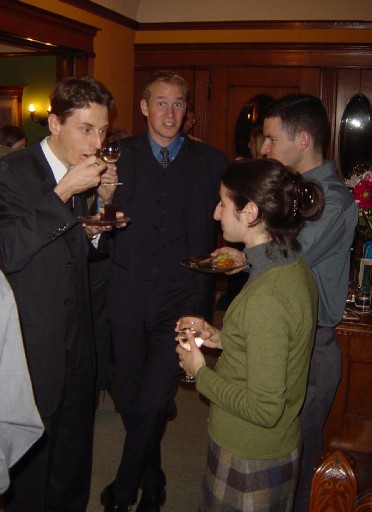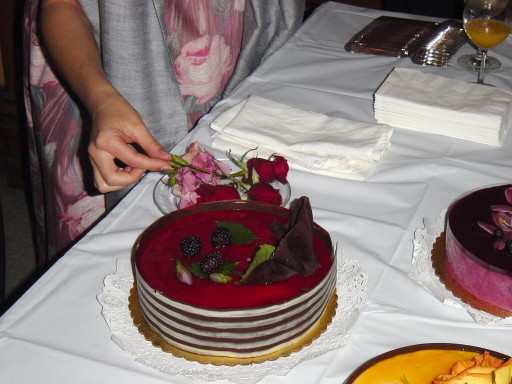 Cake time! Removal of accessories...
The cutting of the wedding cake...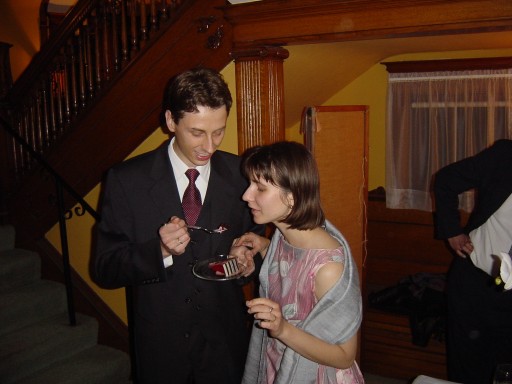 The "feeding" part...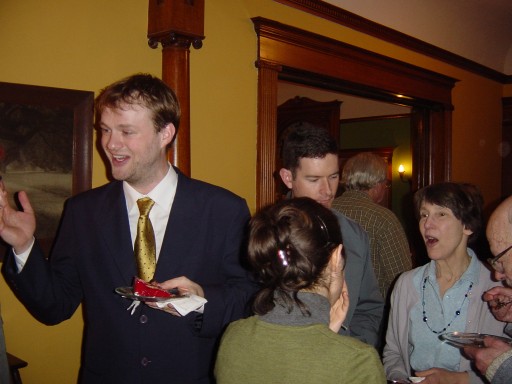 Watch the hilarious speech by the best man! (mpeg, 13MB)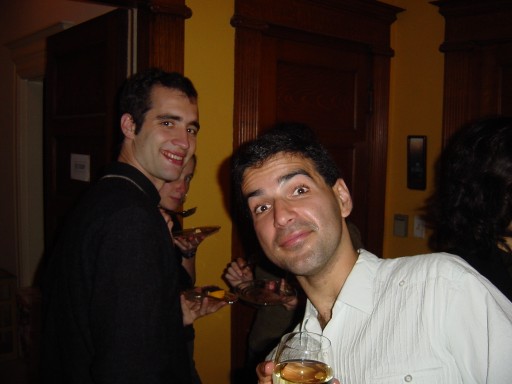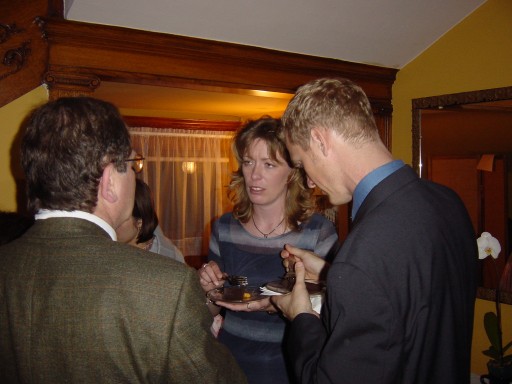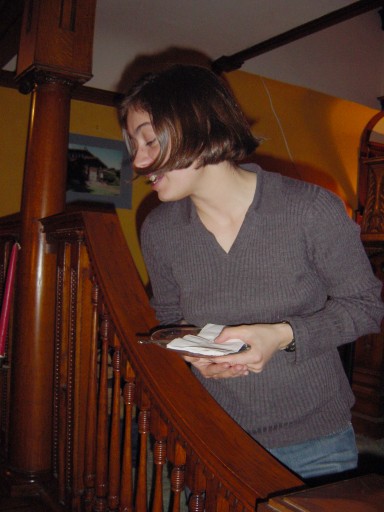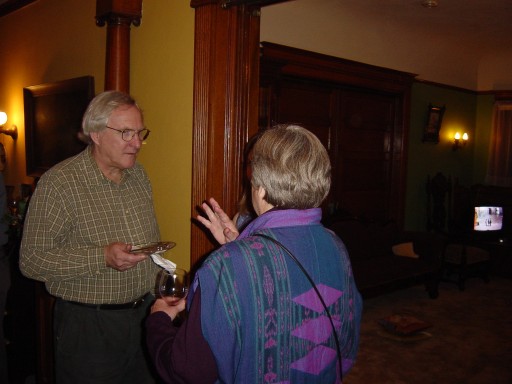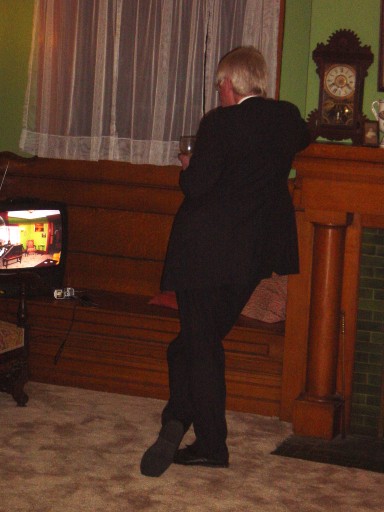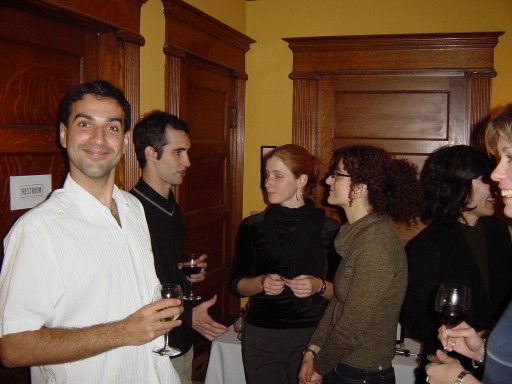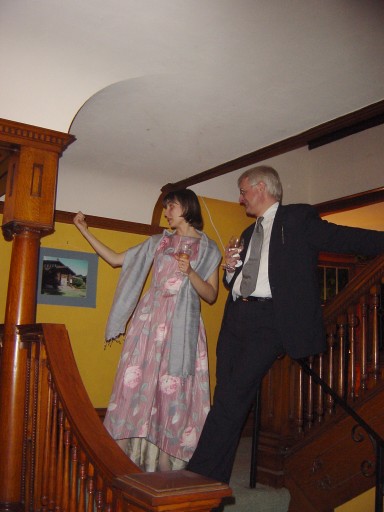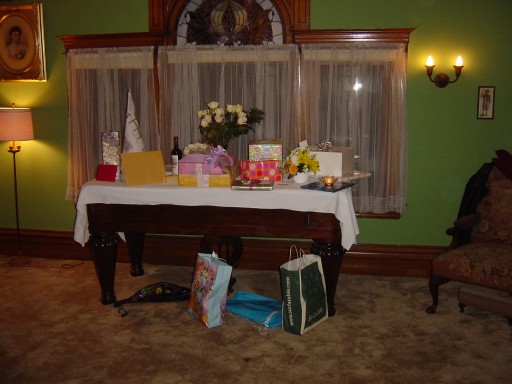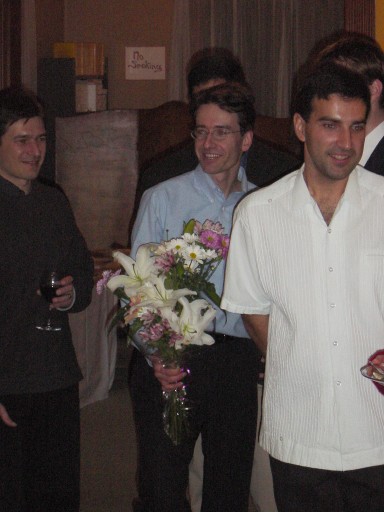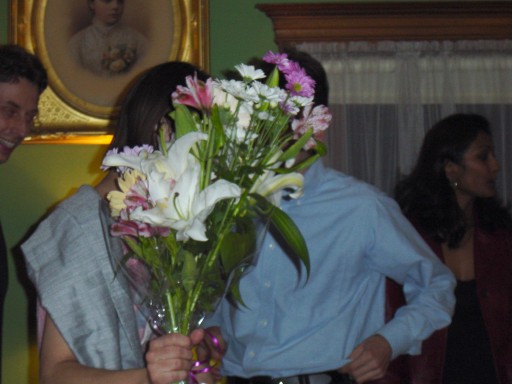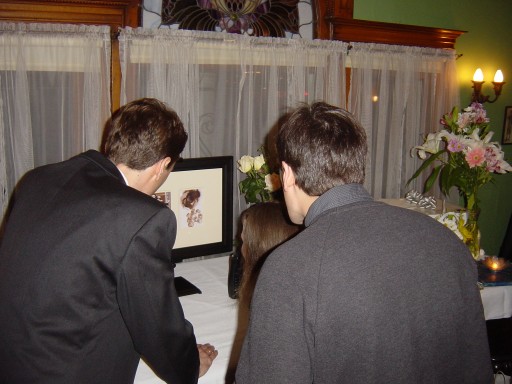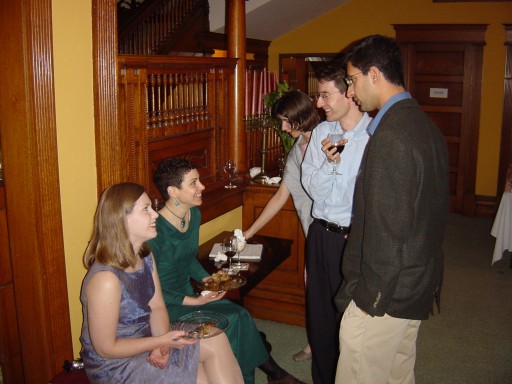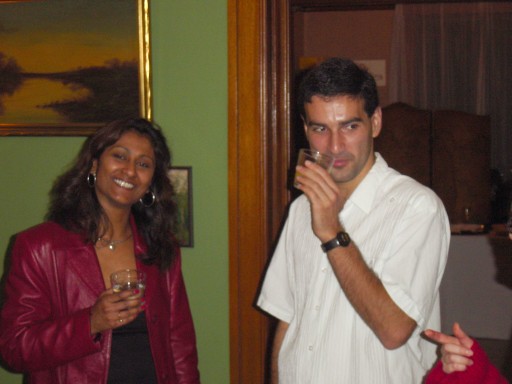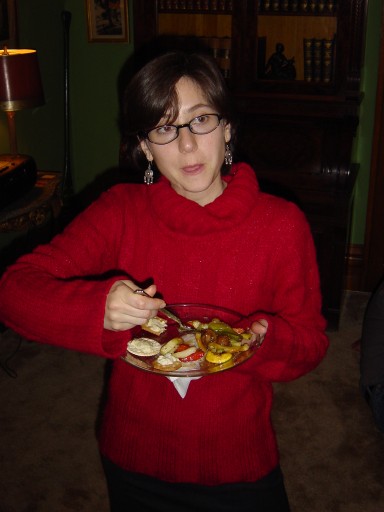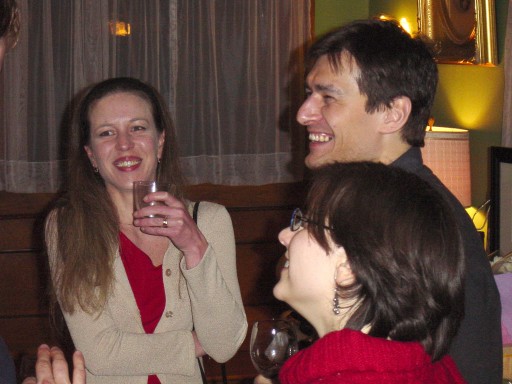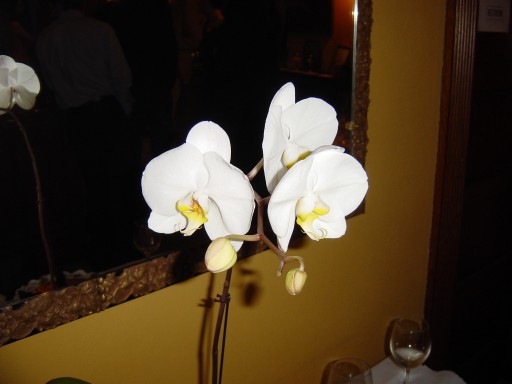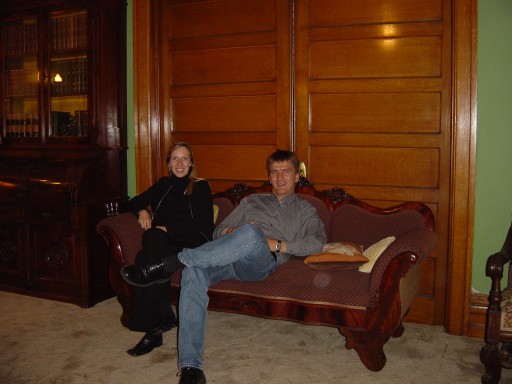 The Swiss/German neighbors enjoying the spacious party setup of the house, which is normally filled with furniture.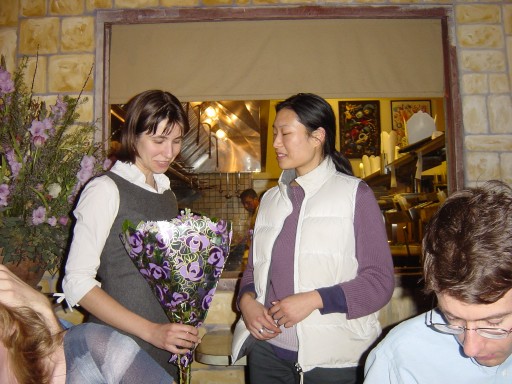 Some of us headed out to Venezia for an evening dinner.
Madeleine got caught by an old friend sending her flowers through a friend.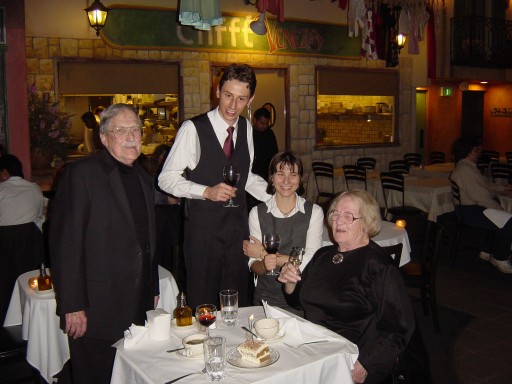 Another couple was celebrating their 47th wedding day that same evening at Venezia.
And this couple also went to Claremont Hotel after their wedding!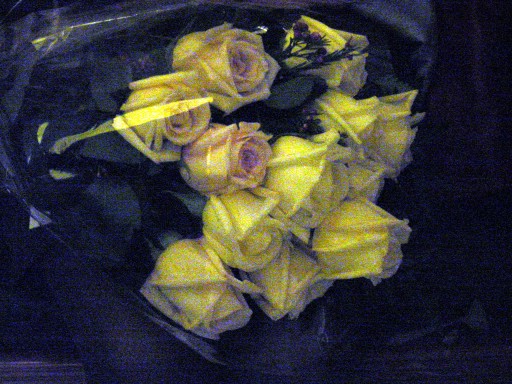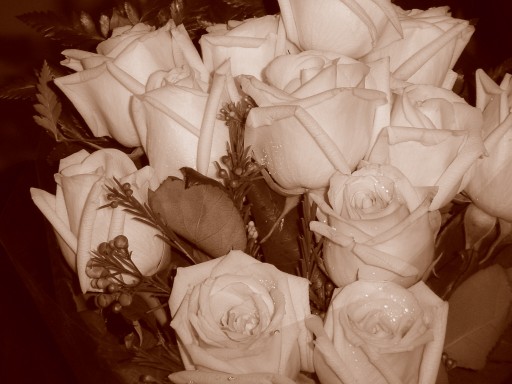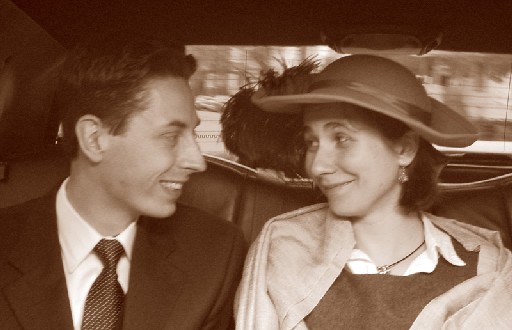 Congratulations!