A quick trip after lunch to make sure the boat is fine.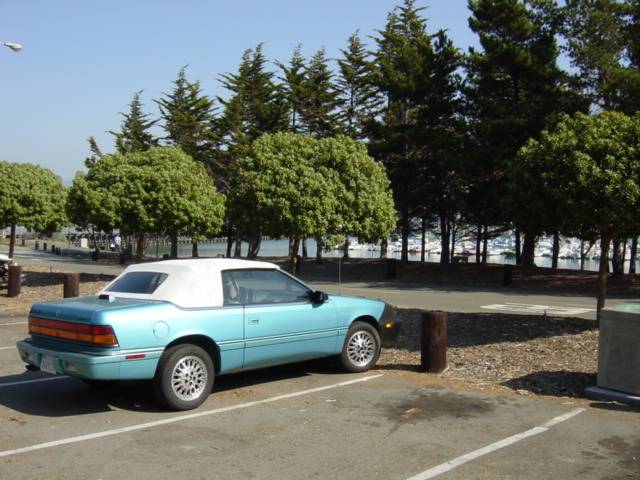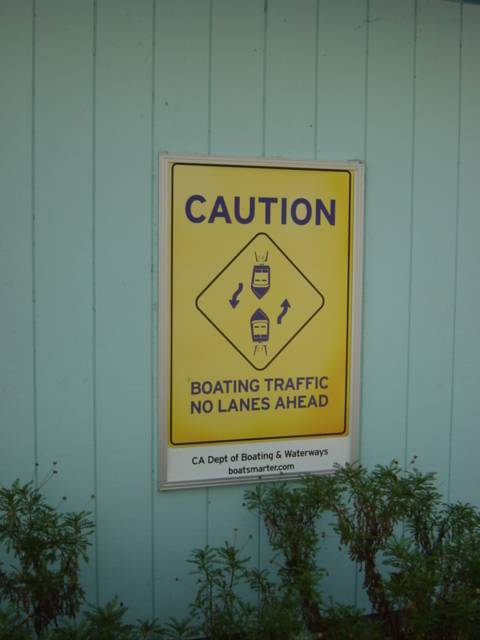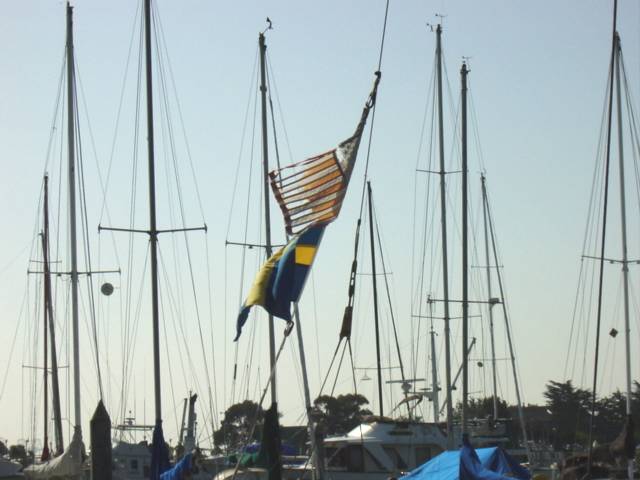 I guess we need a new American flag. Right now you can't find them anywhere, Sept. 11 really exhausted all flag supplies.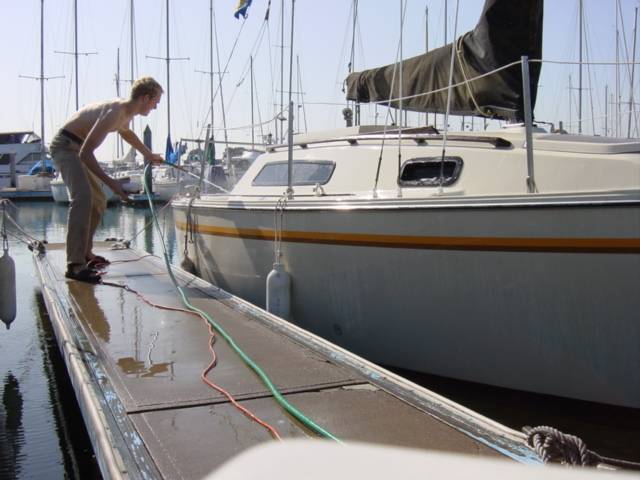 She's a birt dirty. Better hose it all off.
Locked gates to the marina.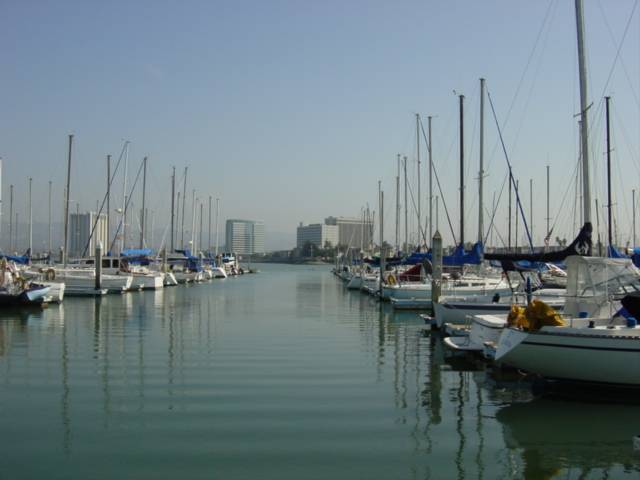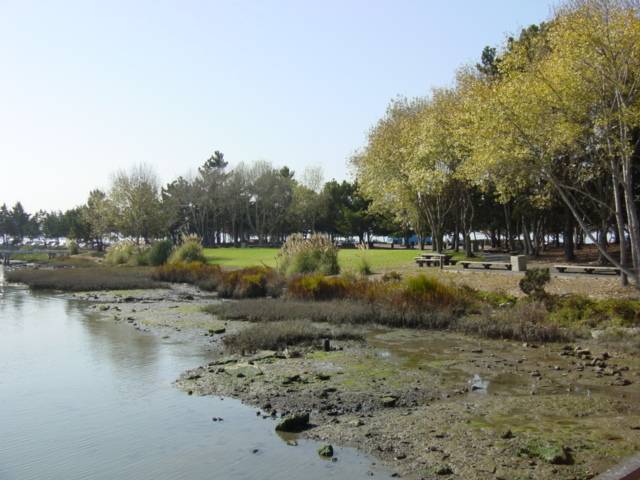 Low tide.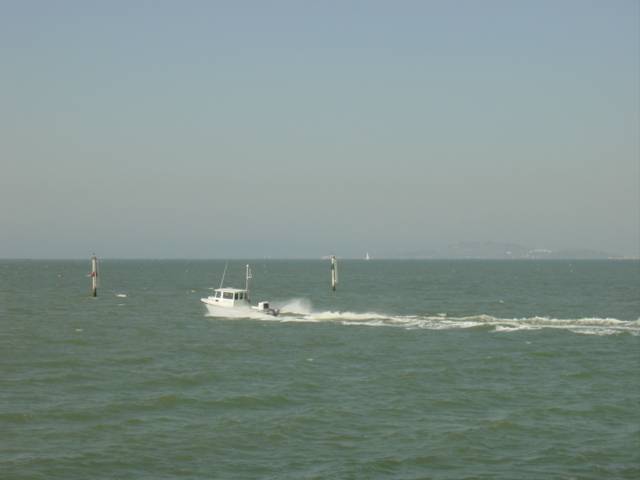 A fisherman going out for an afternoon fishing trip.Notice how red and green are opposite from the rest of the world.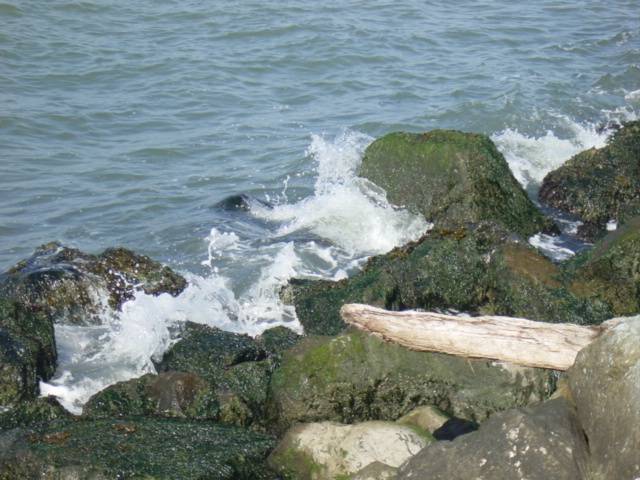 Just outside the pier, bay waves constantly pounding against the rocks.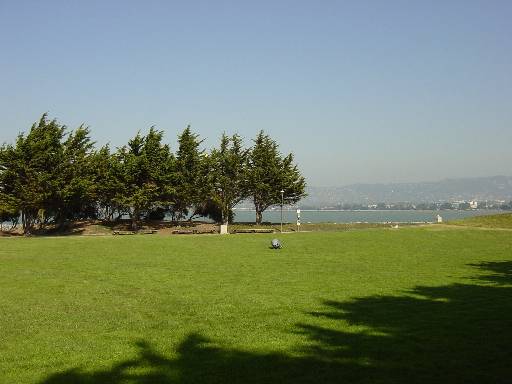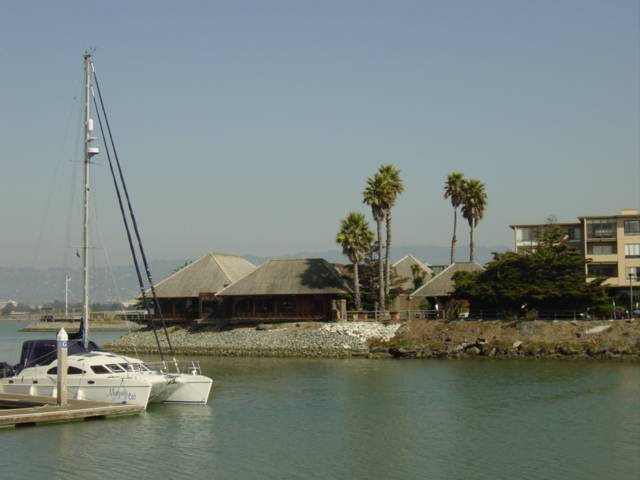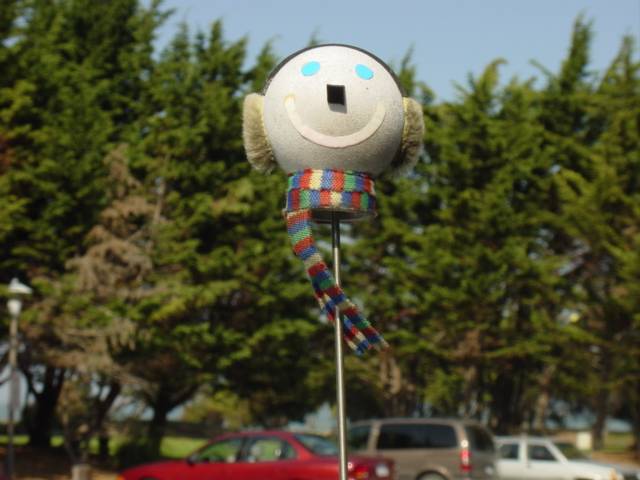 Ops, what's Jack in the Box doin' here? Just looking after our car, I guess.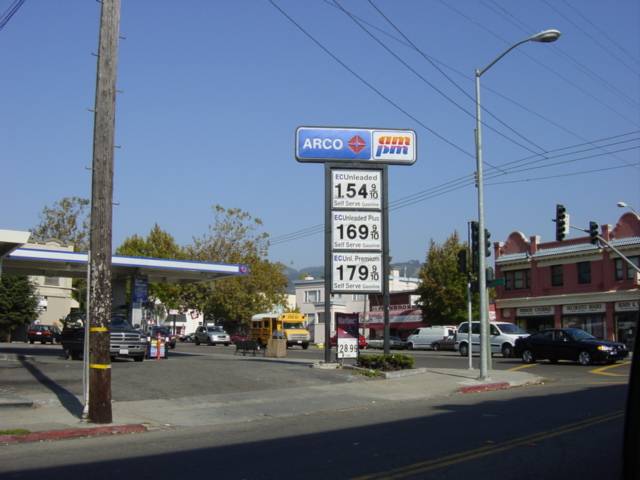 Even though driving is affordable, a boat trip is always right.($1.54/gal = SEK 4.35/liter)