What comes out of a marriage between a camera and a pair of binoculars?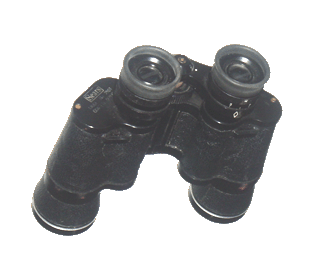 +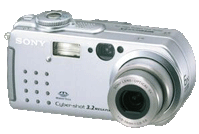 = ?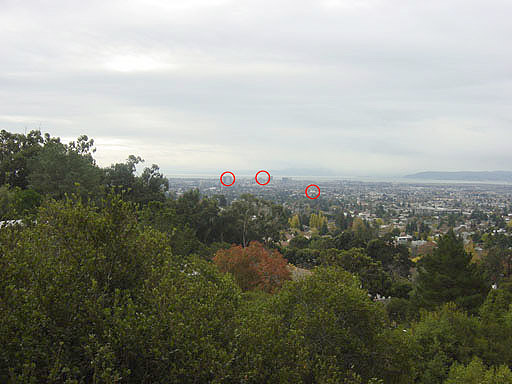 This is where we start off, a nice view of downtown Oakland from our deck. 1x zoom.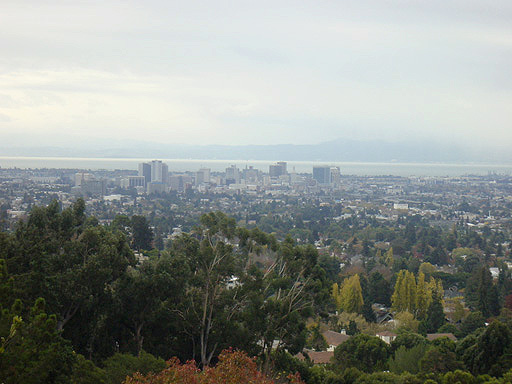 Now, this is what the built-in camera zoom does for us. Not too bad. 3x zoom.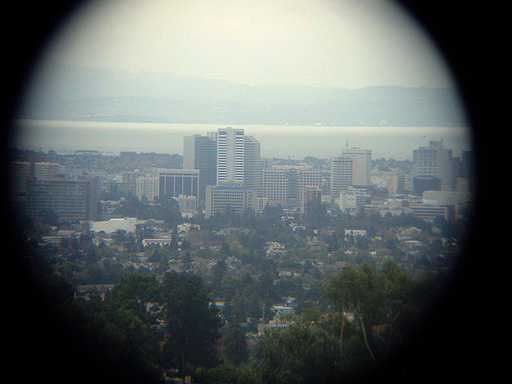 Camera (1x)+binoculars(7x).

&nbsp&nbsp&nbsp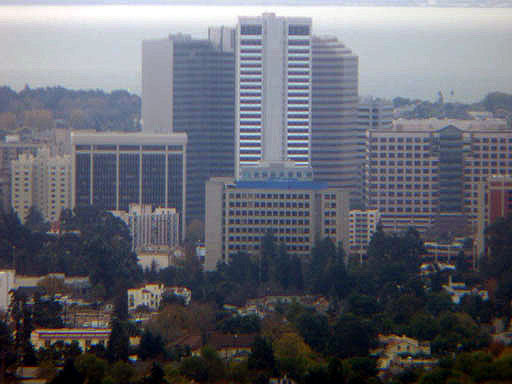 Now, camera zoom (3x) and binoculars (7x). A wopping 21x zoom! (First circle.)

&nbsp&nbsp&nbsp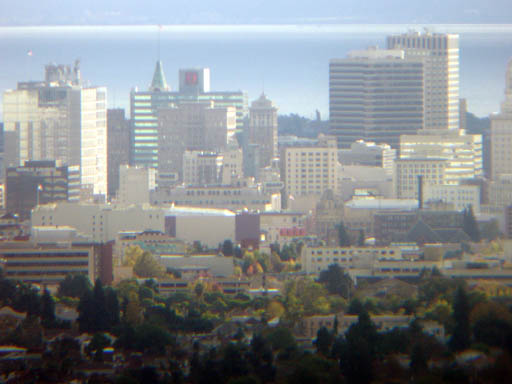 Second circle. Amazing detail!

&nbsp&nbsp&nbsp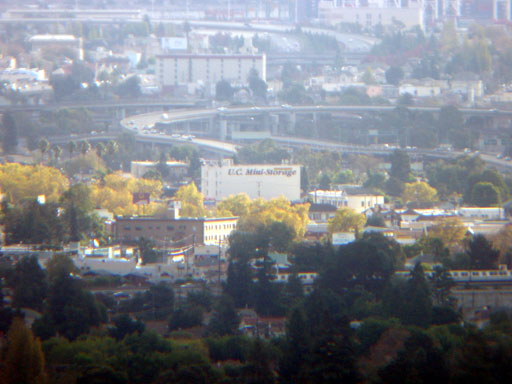 Hey, there's some text on that building...let's blow it up digitally...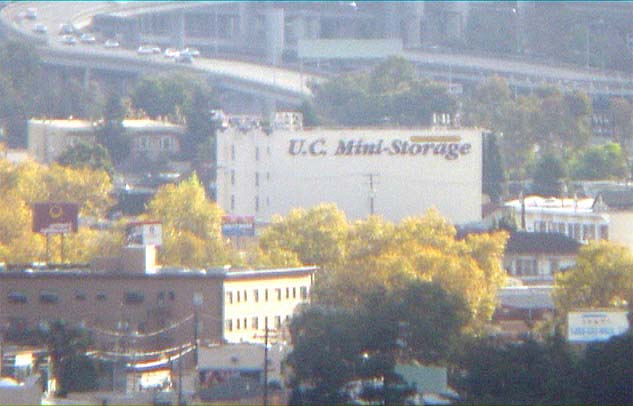 Wow! We can actually read the signs off that 2x4 pixels (left image above) building!
21x zoom and digitally magnified 2x.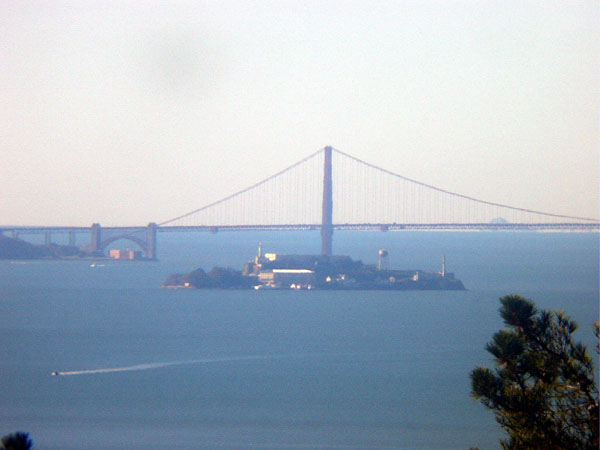 The view of Alcatraz from our TV couch. Slightly magnified :-)
Got a telescope, anyone? :-P