Lake Tahoe: Alpine Meadows, December 4, 2001
All video clips on this page are approximately 1 megabytes each. Enjoy!

Driving up late Monday night didn't offer much of a view, but next morning sure did...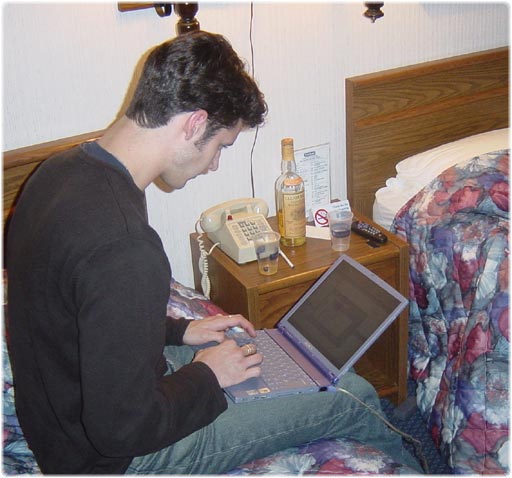 Taking care of business...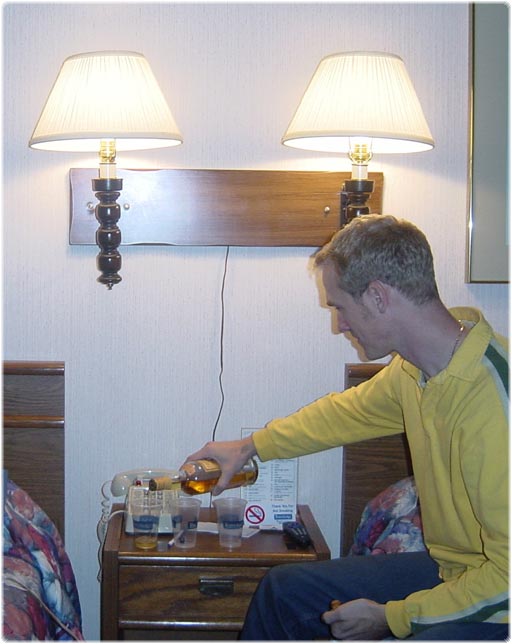 Get a nice li'l whiskey before bedtime.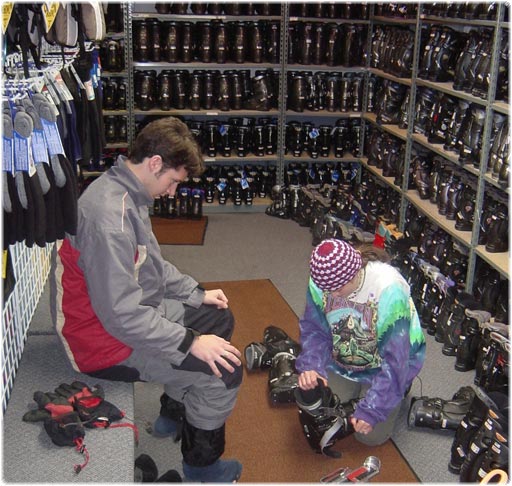 Next morning, getting all geared up for a grand day out.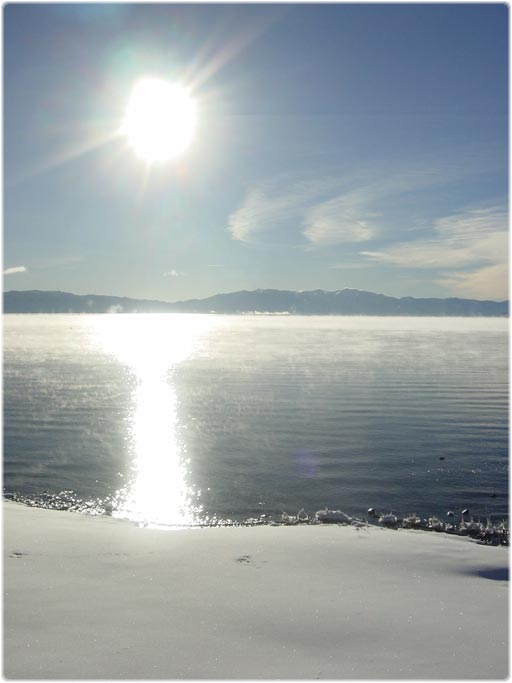 Lots of fresh snow from a stormy week, today - lots of sun.

Lake Tahoe on the very peaceful morning.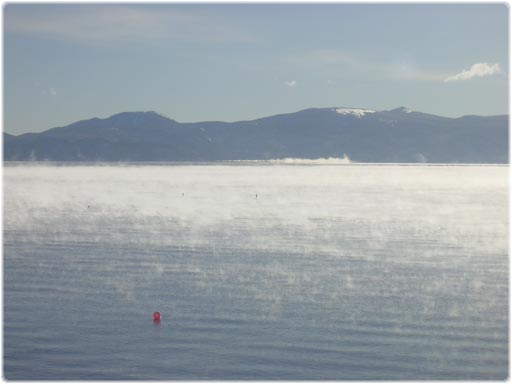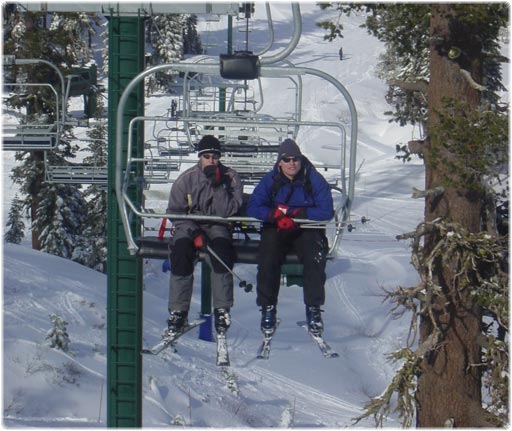 OK. let's hit the slopes. Up, up, up...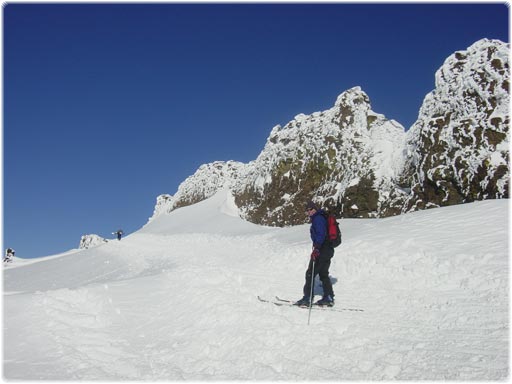 ...some climbing to top it all off...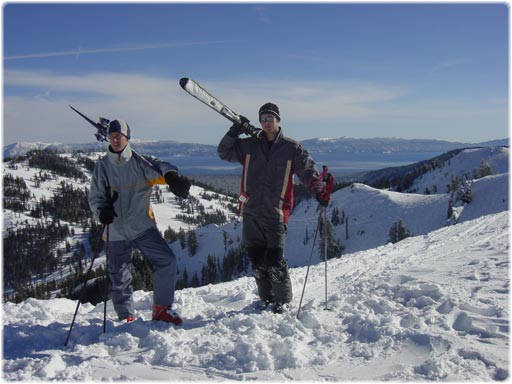 And we're there. Let's go!
Off I go.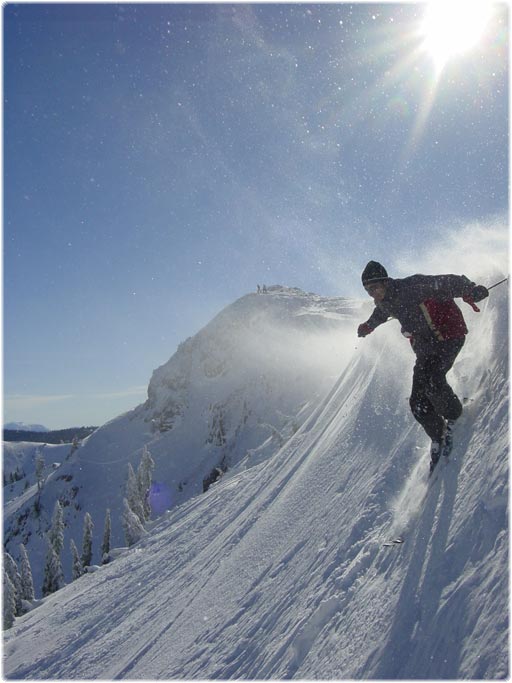 Calle close behind....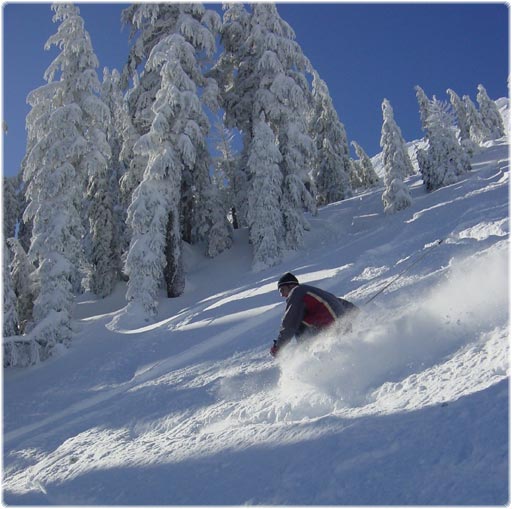 ...pumping deeep powder down the slopes... (see video)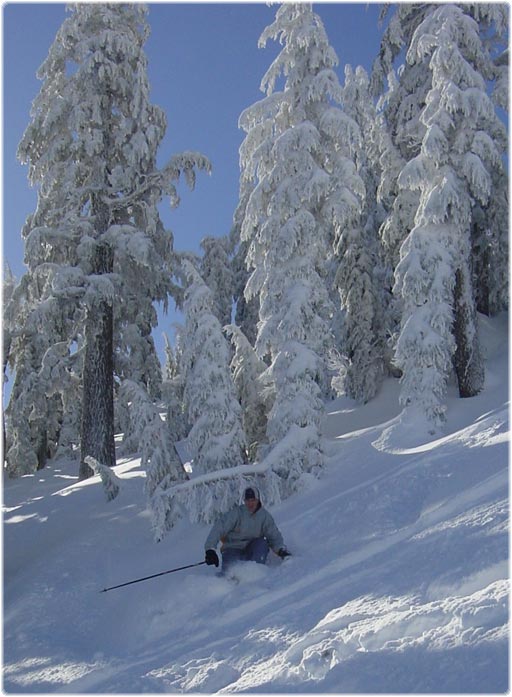 Hannes enjoying all that powder (video)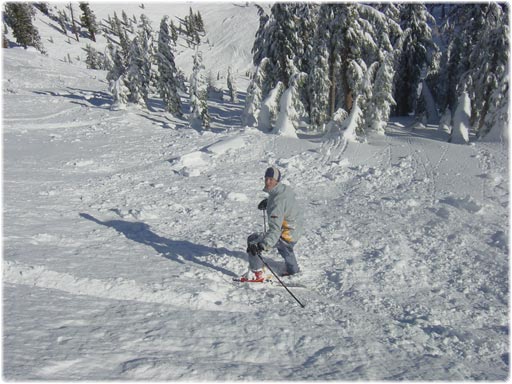 Yeah! This is life. (more video, parts one and two)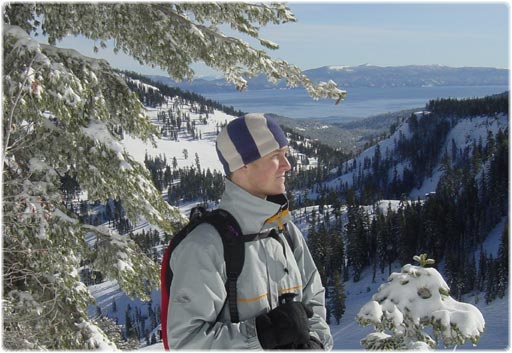 Great view of Lake Tahoe from the summit.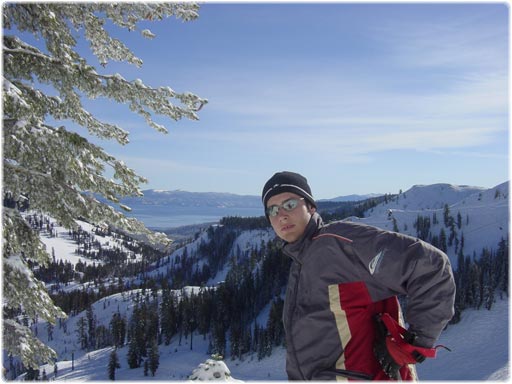 Calle.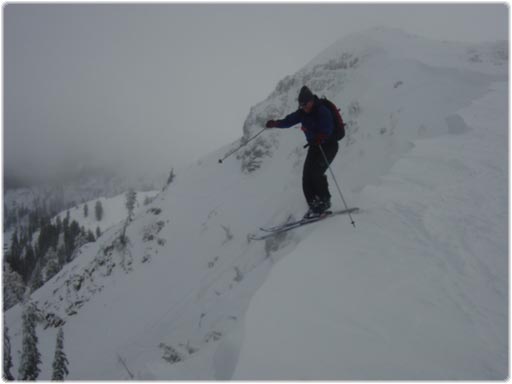 Later in the afternoon, we had some clouds and high winds.
Jesper here getting off that ridge.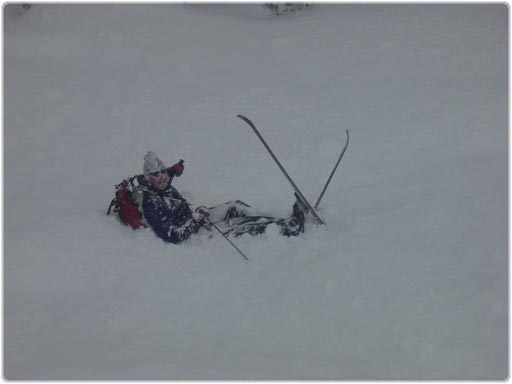 He almost made the landing, too.
Instead of fighting the winds, we headed for the woods.
Watch some videos of Jesper (one and two).

Sun is setting. Lifts close and we head back down.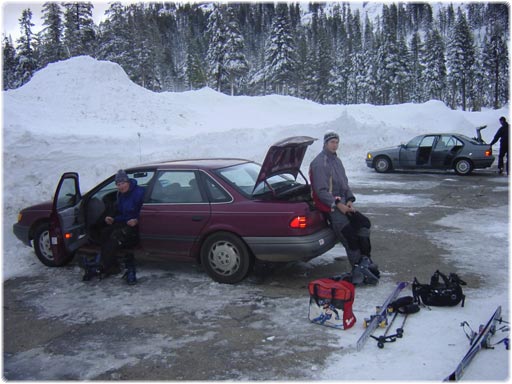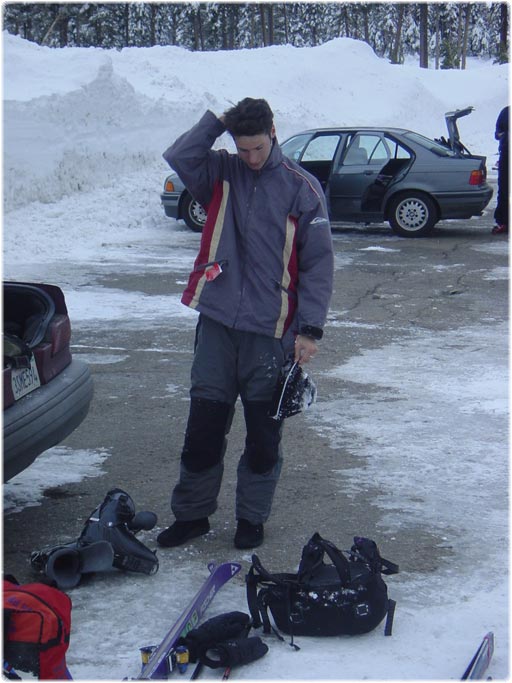 Driving up Monday night and back down Tuesday evening - 3 hours each way. Excellent!
See you soon, Tahoe.