July 6-10, 2000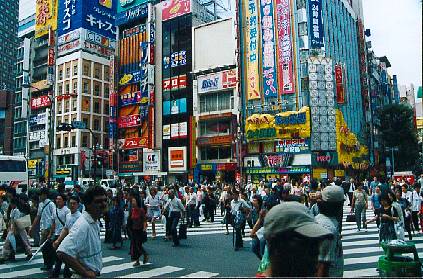 Yep, we're in Japan alright.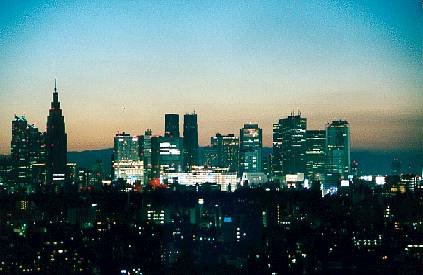 Hotel view; Shinjuku.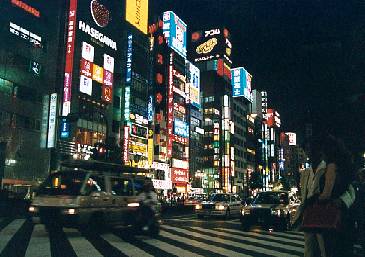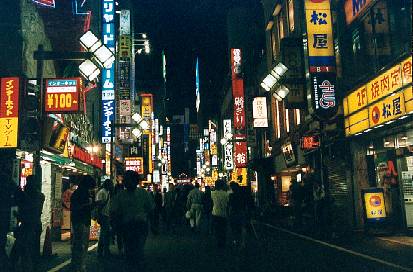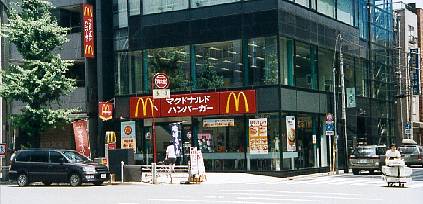 It's all about commerce. Ladies handing out flyers.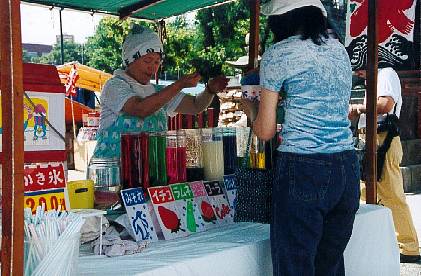 Market; selling lemonade?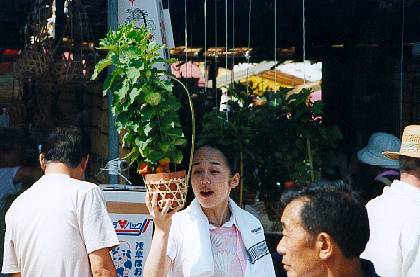 Getting the customer's attention.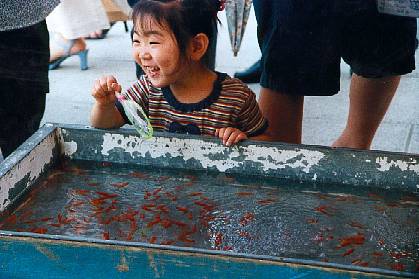 Picking out a favourite gold fish.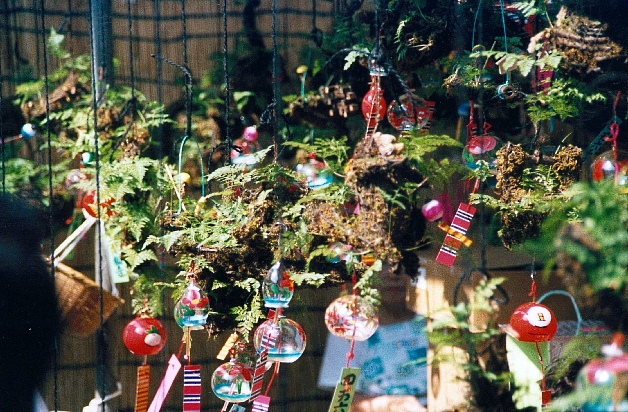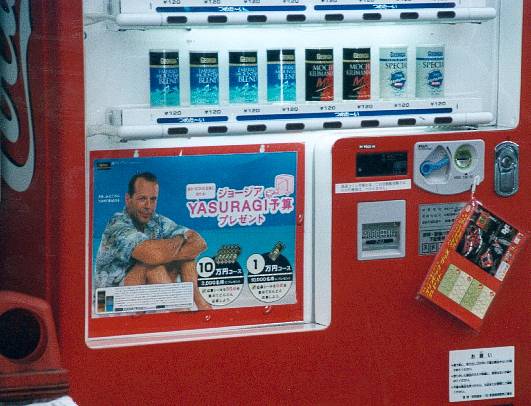 "...be like Bruce Willis..."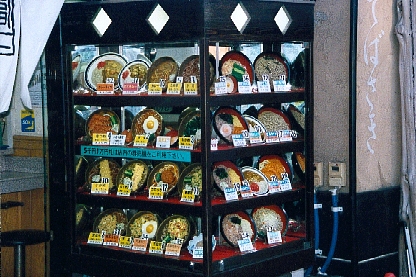 The menu. Well posted up front. Real dishes, fixed with...hair spray?

Thunder storm view from my hotel. Followed by a tornado.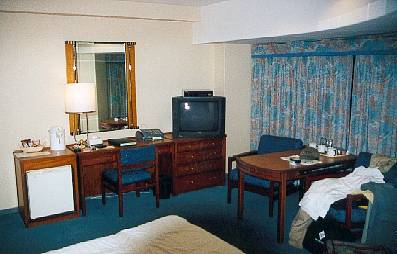 Again, a view from my hotel window. Facing the other way this time.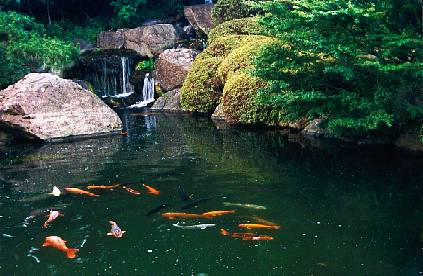 A shot from the fabulous hotel park. Imagine just having a park in the middle of Tokyo.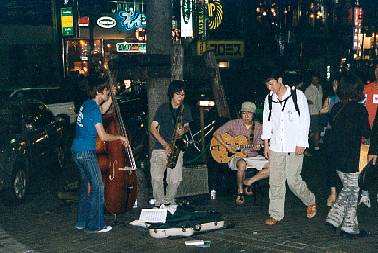 Performing arts at Roppungi.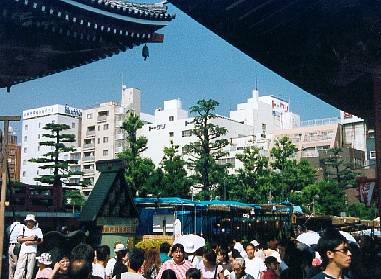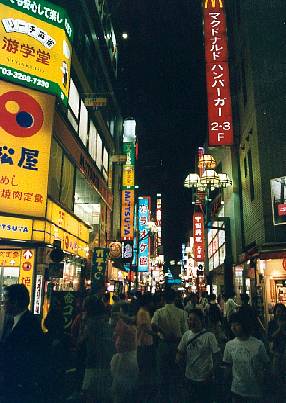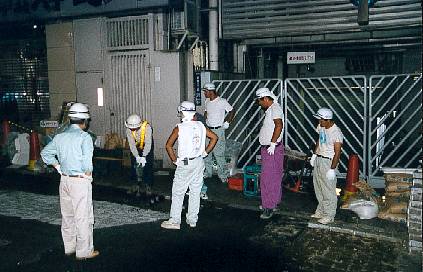 Road construction seems to be a real hard job.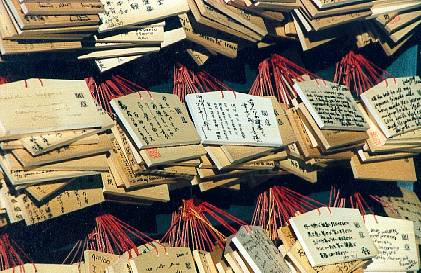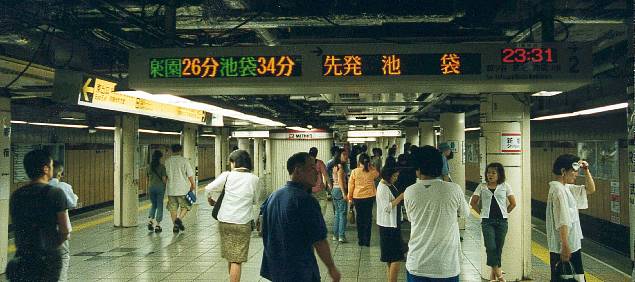 In case you get lost, just follow the signs. At least you will know what time it is.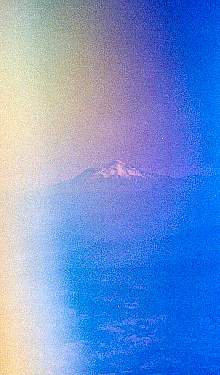 Mount Fuji from the airplane. And from the hotel restaurant window.